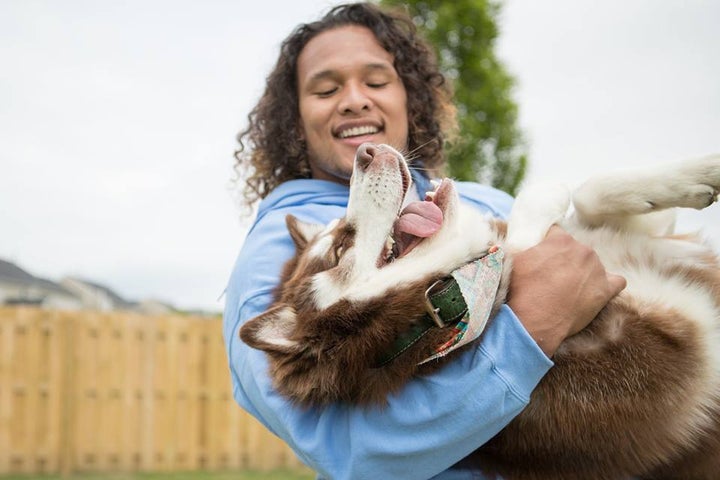 As a Hurricane Katrina evacuee, I've been watching coverage of Hurricane Harvey with a heavy heart. I think we're all united in our concern for the victims as well as their pets. I remember all the lost cats and dogs that wound up being named "Katrina" in New Orleans – some were reunited with their families, but others needed new homes.
With a disaster of this scope, it's inspiring to see all of the people and organizations working tirelessly to rescue pets and even wildlife. If you're watching from afar and wanting to help, you might want to consider making a donation to one of these animal welfare nonprofits:
SPCA of Texas – A team of SPCA of Texas staff and volunteers set up a temporary animal shelter in Dallas close to the human shelter so that evacuees could visit their pets. They're also working to transport dogs and cats from the Houston SPCA to other locations in Texas.
Best Friends Animal Society – This national nonprofit, which runs the nation's largest no-kill animal sanctuary and is working to make the entire country no-kill by 2025, deployed a disaster response team to Texas to rescue stranded animals, deliver supplies to local shelters, transport displaced shelter pets and support emergency sheltering efforts. They're also teaming up with VetsPlusMore to help reunite lost and found pets with their people.
Austin Pets Alive – This Austin-based rescue group is taking in hundreds of displaced pets. They've been inundated by donations of crates and food by the community, so now they really need financial donations for ongoing flood-response efforts.
National Disaster Search Dog Foundation (SDF) – This California-based nonprofit rescues dogs from shelters, trains them as search dogs to find missing people in disasters, and then gives them – free! – to fire fighters and first responders. So far 14 SDF-trained teams have deployed to search for trapped people in Houston.
North Shore Animal League America – This no-kill rescue organization and champion of spay/neuter is deploying the Emergency Rescue Team to help the Houston Humane Society, which is working to protect the hundreds of animals at the shelter while many employees and volunteers were themselves impacted by the storm.
Rescued Pets Movement – This Houston-based nonprofit transports at-risk pets from Houston's city pound to communities around the United States with a need for adoptable pets. They have several initiatives underway to help pets displaced by Harvey.
Fort Collins Cat Rescue and Spay/Neuter Clinic – When I got an email from this wonderful Colorado-based nonprofit that they'd be sheltering at least three dozen kittens and cats transported from Houston by Rescued Pets Movement, it reminded me that even residents in unaffected states can help not just with financial donations but by volunteering at home. FCCRSNC volunteers will be fostering the felines until they find forever homes. In the meantime, they need donations to buy kitty litter, bleach, kitten milk replacer, and food.
ASPCA – This national nonprofit dedicated to the prevention of cruelty to animals is on the ground in Galveston, Texas, helping with recovery efforts after severe flooding. The ASPCA's search-and-rescue, sheltering and relocation teams are working in other flooded communities in Texas and Louisiana to deploy relief resources.
The Humane Society of the United States – Another national leader in animal welfare, the HSUS deployed its Animal Rescue Team to Texas, where they are working with local officials to transport, rescue and care for animals.
Thank you to everyone who supports the people and pets affected by Hurricane Harvey!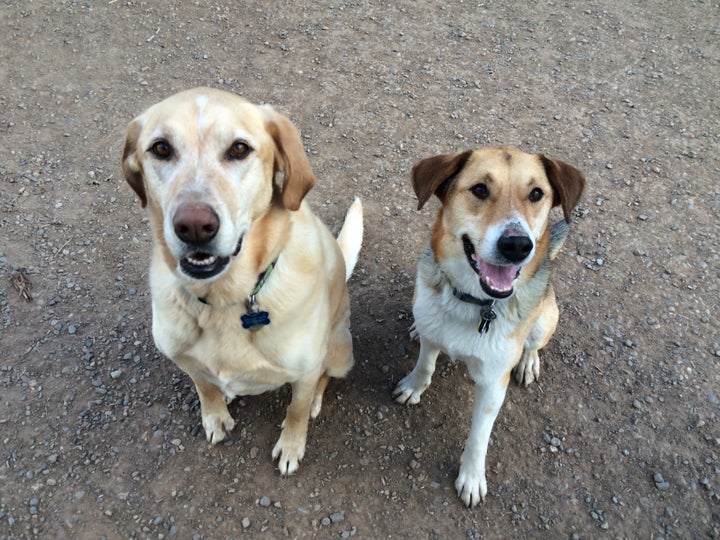 Related
Popular in the Community