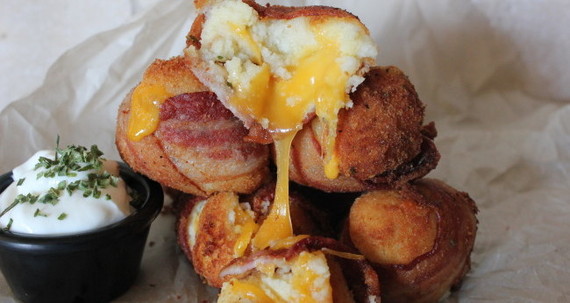 Prep Time: 10 minutes
Cook Time: 15 minutes
Total Time: 25 minutes
Servings: Approximately 8 large bombs
Ingredients:
2 potatoes, diced and boiled
2 tablespoons butter
2 eggs + 1 cup of flour OR 1 cup of dry breadcrumbs
1/2 cup milk
Vegetable oil for frying
Cheddar cheese (or your favorite cheese) cut into 1″ chunks
1 package of bacon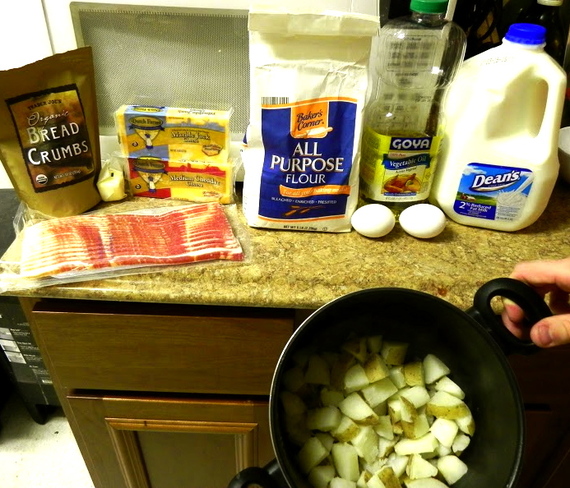 Directions:
1. Dice two potatoes and boil them for 10 minutes (finished product can be seen above). At the same time, heat vegetable oil in a saucepan or small pot to approximately 300-350°F.
2. Mash potatoes and add milk plus the butter. Stir.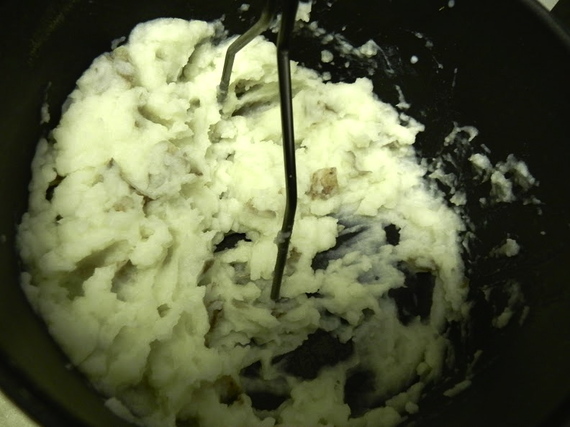 3. In a separate bowl, beat eggs and add flour OR pour out 1 cup of dry breadcrumbs into a small bowl. Pictured below is the eggs + flour mixture.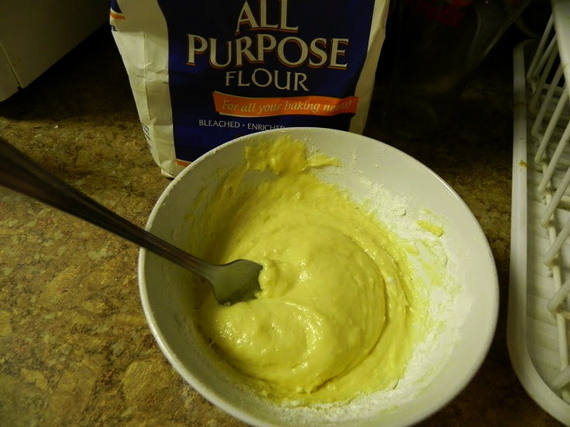 4. Cut up 1″ cubes of cheese.