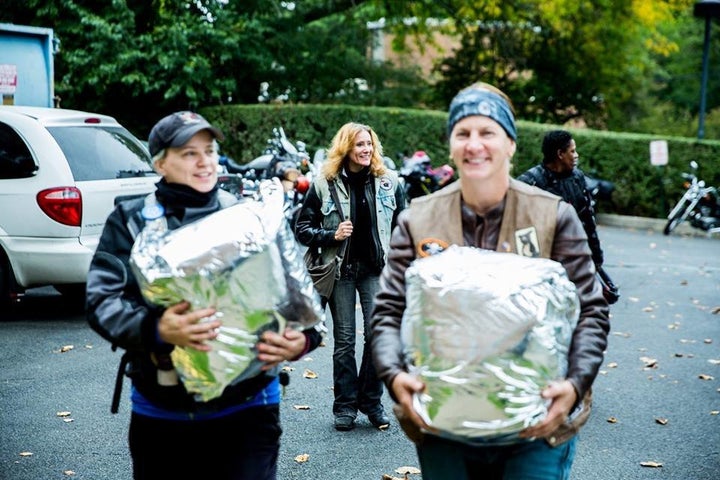 Julie Bouchet-Horwitz was sitting in Manhattan traffic one day when she noticed motorcyclists weaving through the cars to forge ahead. The image struck Bouchet-Horwitz, who is the executive director of the New York Milk Bank (NYMB), and gave her a new idea for her organization: breast milk delivery by motorcycle.
Bouchet-Horwitz called Sirens president, Jen Baquial, who loved the idea and invited a NYMB coordinator to present their proposal at a club meeting. After a unanimous vote in favor of participating, the "Milk Riders" program was born.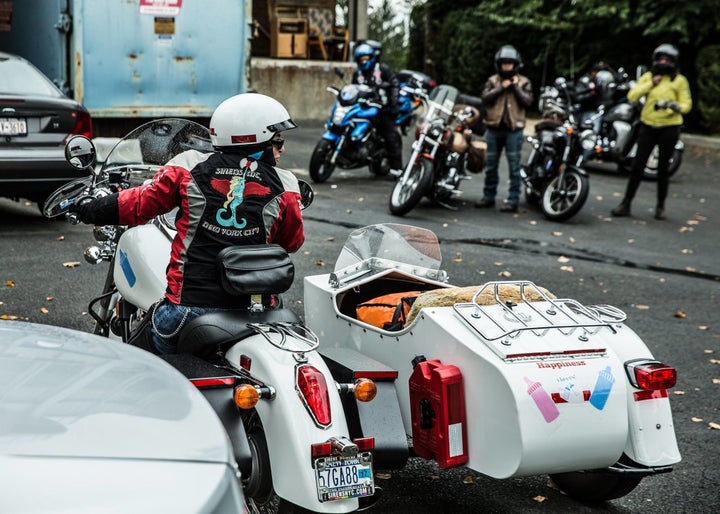 Like the other 20 or so milk banks in the U.S., the NYMB is a nonprofit organization that collects donated breast milk from local mothers. After testing, processing and pasteurizing the milk to ensure it's safe for consumption, the NYMB delivers it to parents who are unable to provide breast milk to their babies.
The Sirens' breast milk delivery system is twofold. One aspect involves riders retrieving milk from the NYMB's 22 depots ― collection sites where pre-screened donors can drop off their breast milk. The donor milk is frozen and stored until the volunteers deliver it to the NYMB facility in Hastings-on-Hudson.
The other procedure is the delivery of processed and pasteurized breast milk from the milk bank facilities to hospitals and private homes. The NYMB uses WhatsApp to message Sirens volunteers in the delivery range requesting their services.
"In both transportation cases, the milk is packaged by the depot or the NYMB per regulatory guidelines, and we pretty much strap it down to our motorcycles and zip away," Baquial told HuffPost, noting that volunteers also show proof of insurance and a driver's license before each run.
"We are volunteering our time and machines," she added. "However, the NYMB does reimburse us for tolls and mileage." If no Sirens are available for a run, then NYMB staff or FedEx Express deliver the milk.
"The logistics are still a morphing a bit as the NYMB increases production and the need and accessibility grows," said Baquial.
Bouchet-Horwitz estimates the Sirens have delivered "hundreds if not thousands of ounces" of donated breast milk to babies whose own mothers' milk is either unavailable or in low supply.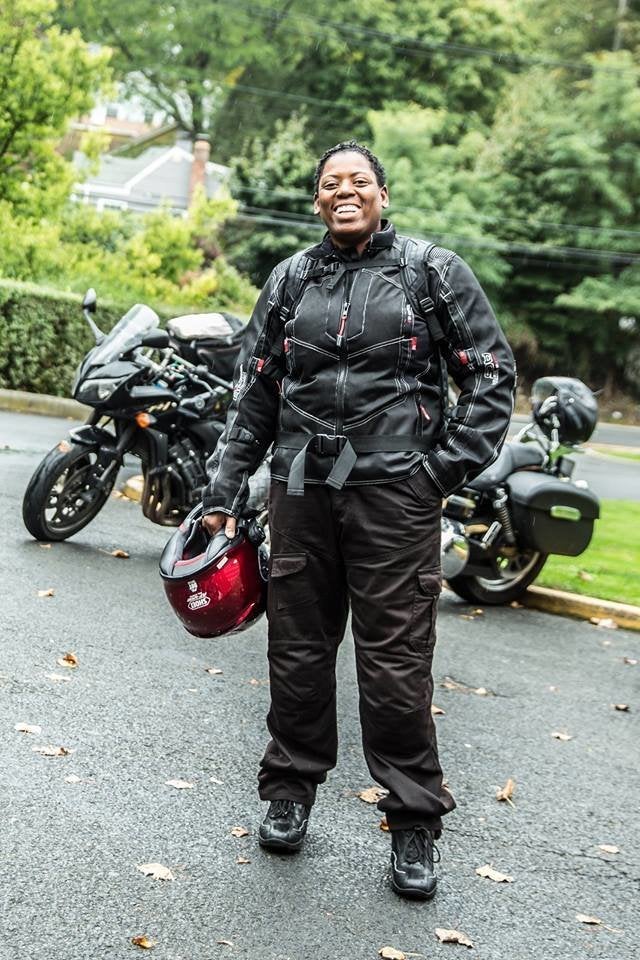 Transporting milk to babies in the NICU has been an especially moving aspect of the Milk Riders' work.
"After speaking with Julie and learning about the amazing work that the NYMB has been doing to get life-saving breast milk to babies that need it, I was immediately excited and wanted to let the club know about it," Baquial recalled.
The Sirens Women's Motorcycle Club of NYC was founded in 1986 after the founding members placed an ad in the Village Voice seeking women who rode motorcycles.
"Carving out a space for women in a male-dominated culture of motorcycling was the goal," Baquial explained. "We are women motorcyclists first. Any woman, any bike."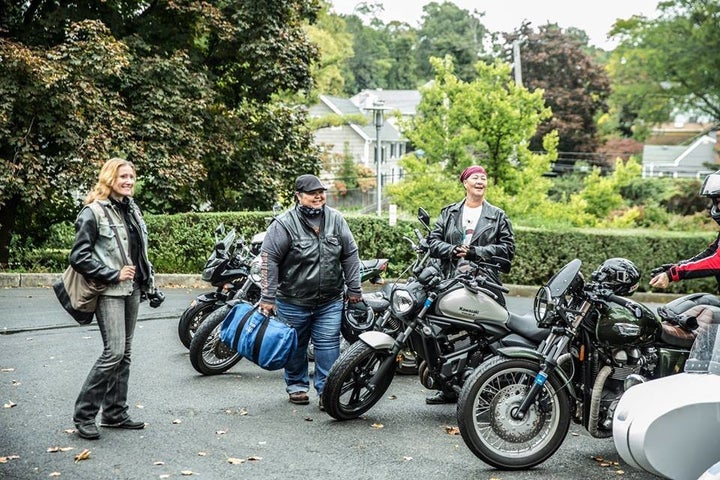 The Sirens come together for group rides that vary in distance and destination. They also organize and lead the motorcycle contingent in New York's LGBT Pride March every summer.
"Our membership of about 50 women is beautifully diverse in age, race, profession, sexual orientation and personal style, but we all share the love of motorcycling in common and that is what bonds our sisterhood," Baquial said.
Another big initiative is their annual benefit ride, in honor of club member Stacy Erra, who died of AIDS-related complications in 1989.
"There were very few resources, especially for women, during the epidemic," Baquial explained. "In her name every year, the club picks a different recipient for any funds we can raise."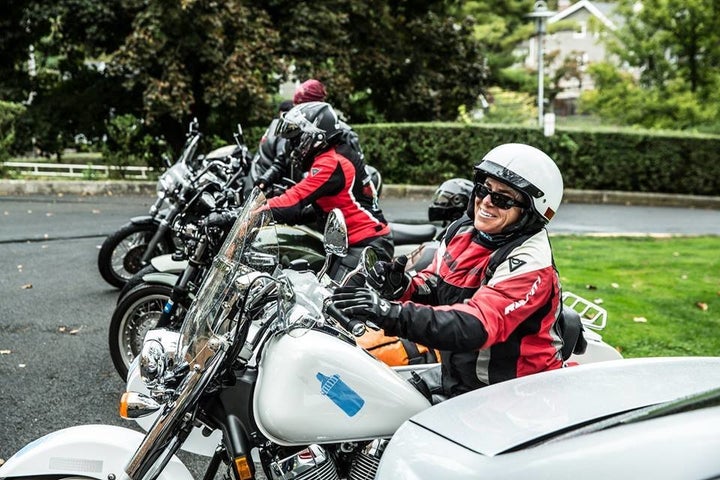 "As a part of our annual Stacy Erra Benefit Ride, I led a group of about 7 of us up to New Paltz, where a depot had a freezer full of donor breast milk that needed to be transported down to Hastings," said Baquial. The group then met up with more Sirens for the scenic ride to Hastings, where they toured the NYMB facility and spent time with Bouchet-Horwitz and her staff.
"It was such a fun day!" Baquial said.
"We are a small group of women, but we all know that every little bit counts," she added. "Riding our motorcycles together gives us immense joy, but doing service in the community together gives us purpose."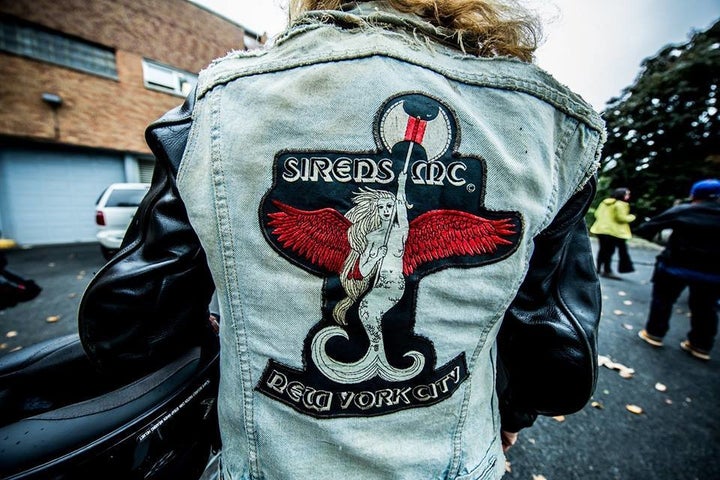 "We opened this summer in a small space in a nursing facility and have been astounded at how much milk we have received from women in New York," Bouchet-Horwitz explained. "We have collected tens of thousands of ounces of milk. We need more equipment, more staff and more space."
The NYMB executive director told HuffPost she's incredibly grateful for the Sirens' volunteer work.
"I didn't look for a male motorcycle club ― I immediately thought of women because of the female connection between all of us," she said. "It's women who are donating milk and nursing their babies."
Ultimately, Bouchet-Horwitz believes the partnership points to one simple, unifying theme: "It's all about women helping women helping babies."
Before You Go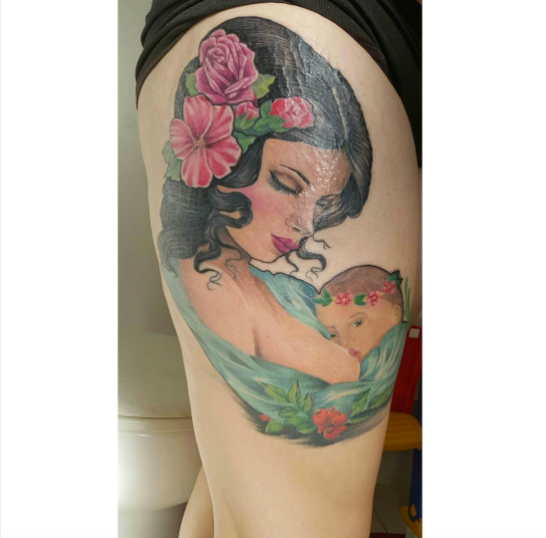 Breastfeeding Tattoos