A new children's book features bedtime stories written in the form of fairy tales, but its main characters are far from damsels in distress.
Good Night Stories for Rebel Girls is made up of 100 stories about real women who have changed the world. Elena Favilli and Francesca Cavallo, a couple who met in Milan, Italy, and now live in Los Angeles, California, created the book as a way to educate readers about notable women of the past and present. Favilli told The Huffington Post she felt encouraged to start the project after she wrote an op-ed for The Guardian about being a woman and a tech start-up founder in Silicon Valley and facing abuse online.
"I decided that my next project would be something designed to empower young women," she said.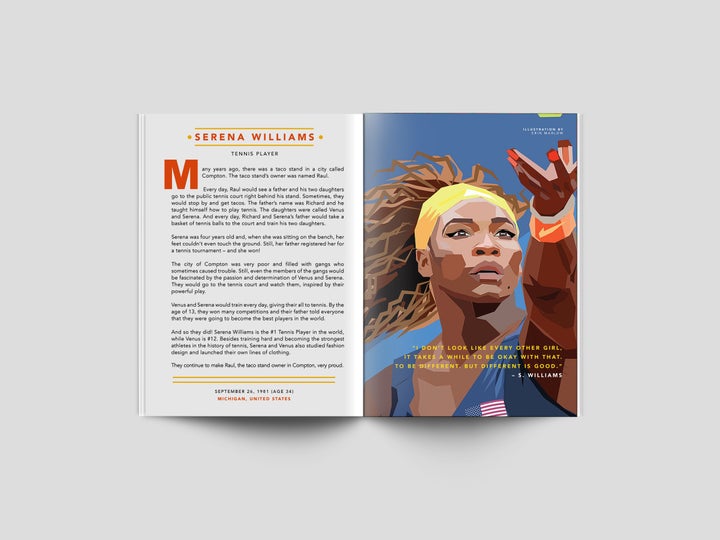 The stories feature women like the Brontë sisters, Frida Kahlo, Serena Williams and U.S. Supreme Court Justice Ruth Bader Ginsburg. Instead of waiting for their princes to come like the women in typical fairy tales, these game-changing women have influenced the world themselves. To amp up the girl power even more, each story is illustrated by a different woman from a different part of the world.
As of Friday, the project's Kickstarter campaign has 26 days left to raise money and has already received more than $54,000 in donations, exceeding its $40,000 goal. Favilli and Cavallo, who are also behind Timbuktu Labs which focuses on children's innovation, hope to help parents raise confident girls by exposing them to inspiring women at an early age.
"Gender stereotypes permeate every aspect of our culture," Favilli said. "We constantly urge ourselves to 'lean in' and books on female empowerment proliferate on our shelves... but they come far too late."
According to Favilli, Good Night Stories for Rebel Girls is simply the first step in a bigger plan to combat gender stereotypes in children's products.
"Parents are offered little resources to counter this trend and we want to do something about it," she said.
See more of Good Night Stories for Rebel Girls below.
Related
Before You Go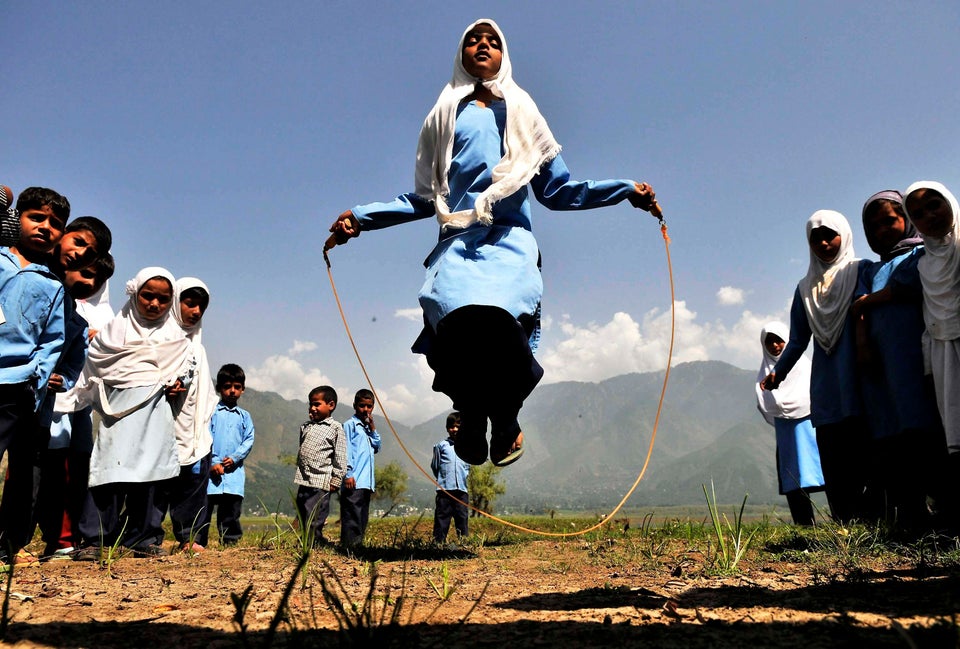 Photos Of Girls Going To School Around The World