If you've plans to make 2017 the year you optimise your vacation time, these Black Friday deals could help you travel much cheaper, for longer, and to destinations off-the-beaten-path.
From free accommodation in the Caribbean to free rides in NYC, here are a handful of early bird opportunities to save big next time you get away.
Reduced Fares From The USA to Asia With Cathay Pacific
Now showing fares as low as $723 for an economy trip to Asia, Black Friday reductions are already in full swing on Cathay Pacific's website. Book now and save when you fly from Boston, New York, Newark, Chicago, Los Angeles, or San Francisco to any destination in Asia.
Valid for departures from December 25, 2016 to May 23, 2017, and again from August 15, 2017 to November 26, 2017. Tickets must be booked by November 30.
Stay For Free With 25% Off TrustedHousesitters Membership
Offering a unique opportunity for travelers to reduce the cost of their escape and enjoy authentic cultural experiences all over the world, TrustedHousesitters connects pet owners looking for free at-home pet care, with visiting pet lovers searching for rent free accommodation.
For anyone who follows my travel blog you'll be familiar with the fact that I utilise house and pet sitting stays to live rent free when I travel.
From a macadamia farm in Australia to a luxury villa in Barbados, I've saved thousands of dollars on the cost of accommodation, traveled to more 'expensive' and 'exclusive' destinations, and extended the length of time for which I've been away.
Offering 25% off the price of annual membership you can now find a free pet sitter and/or secure up to 12 months of free accommodation when you travel for just over $89 - Use code BLACKFRIDAY25 at checkout.
Free UberPOOL Rides For American Express Card Holders in NYC
To help shoppers celebrate Small Business Saturday on November 26, Uber is offering free UberPOOL rides (up to $20) for American Express Card Members in NYC. Simply enter the promo code SMALLBIZSAT into the Uber app to travel for free.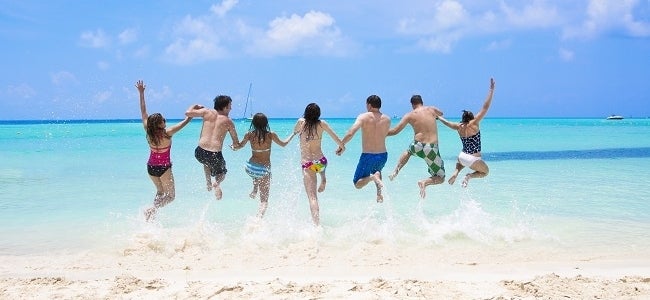 Destination Deals From Orlando & Aruba
If you're hankering after a trip to one destination in particular it's worth checking the regional tourism website for opportunities to save.
Both VisitOrlando.com and the aruba.com blog have collated the hottest deals from local hotels and tour operators offering a one-stop-shop for the budget savvy.
Four European Travel Deals From Rail Europe
Beginning Cyber Monday, RailEurope.com will launch four European travel deals lasting for seven days. If you're planning to soak up the cultural sights of Spain, France or Switzerland next summer this is the deal for you.
Up to 40% off Eurostar Standard Premier train tickets for London-Paris/Brussels connections
30% off 1st & 2nd Class Swiss Travel Pass, including train, bus and boat travel + access to hundreds of museums
$40 Off 1st & 2nd Class France-Spain High Speed tickets
$40 Off 1st & 2nd Class France-Switzerland High Speed tickets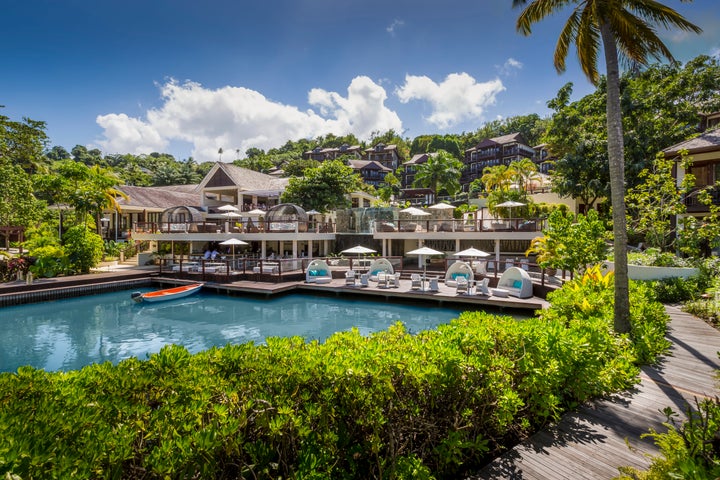 40% Off Suites And $50 Daily Resort Credit At Capella Marigot Bay Saint Lucia
Described by American Novelist James Michener as "the most beautiful Bay in the Caribbean" Capella Resort Marigot Bay in Saint Lucia is offering guests 30% off rooms and 40% off suites during their exclusive Cyber Monday sale and an additional bonus of $50 resort credit for each day of your stay.
Deal available to book November 28th to December 1st 2016, and travel must be between January 3rd and 31st 2017. Minimum three night stay. Enter code WCYBER at checkout.
Grab These Early Bird Rates From Yacht Getaways
One of Europe's most popular summer vacations, a skippered sailing holiday taking in historic ports and secluded bays offers a quintessentially Mediterranean escape.
Acclaimed skippered sailing holiday provider Yacht Getaways is offering reduced rates on all 2017 excursions; book before Dec 31st and save 5%. Choose from routes on the azure oceans that hug the coastlines of Greece, Croatia, or Turkey and look forward to an indulgent yachting vacation next year.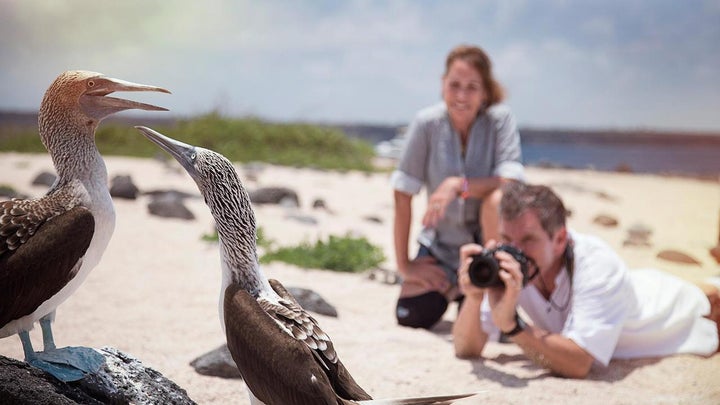 Save up to 35% on bucket list holidays with G Adventures
Launching a four-day Cyber Sale at midnight EST on Thursday 24th November and finishing at 11:59pm on Cyber Monday, G Adventures are offering up to 35% on more than 400 departures across 190 tours.
Bucket list destinations such as the Mekong, Ganges, Serengeti, Galapagos and Costa Rica are all up for grabs.
Environmentally Conscious Offers From Patagonia
This year one company is offering consumers the opportunity to "show love to the planet" on a day when mass consumption dominates.
All goods at the company's 80 stores and on its website will still be paid for, but Patagonia chief executive Rose Marcario has pledged to donate the entire sum spent on the day to charities in line with its ethically-driven environmental brand.
Have you come across any other cracking Black Friday travel deals? Share details in the comments below!
Popular in the Community