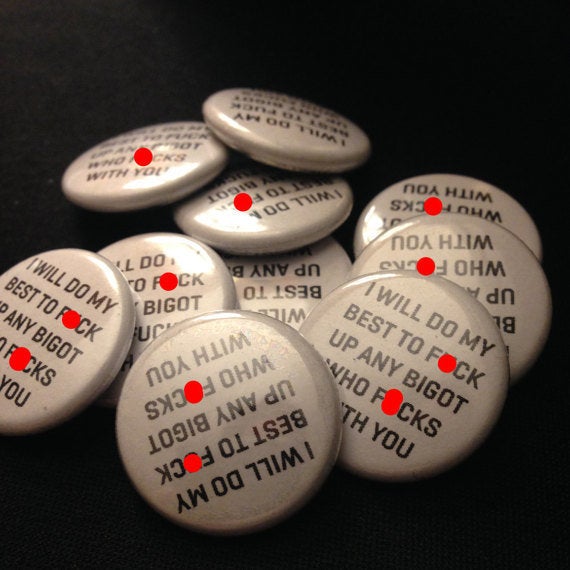 A lot of people have been wearing safety pins lately to show that they're allies to immigrants, people of color, the LGBTQ community, Muslims, women and others who feel targeted and marginalized in the wake of the recent election.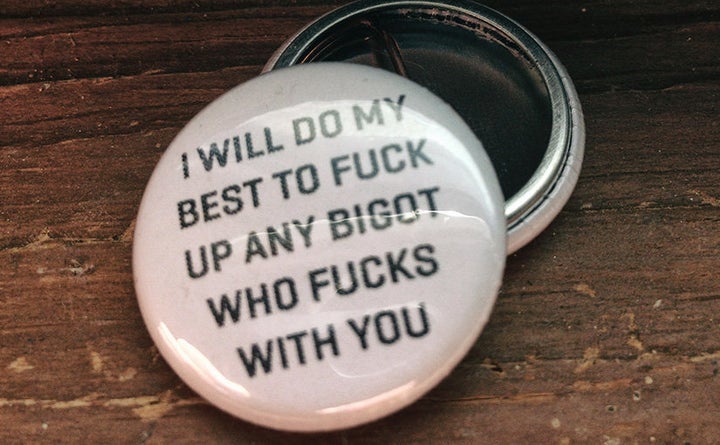 Killjoy is selling them for $1 each plus shipping from their Etsy shop, Birds Before the Storm, and has also provided a PDF template for those who happen to have a button maker and want to make one in the comfort of their own home.
"A friend of mine posted [online], 'I don't care if you wear a safety pin or not. I just want you to fuck up bigots.' I wholeheartedly agreed," Killjoy told The Huffington Post.
"I want to encourage people to stand up for one another and not be bystanders to oppression, whether that oppression is individual or systemic... I want people to have one another's backs."
Killjoy, who uses the pronouns "they/them," told us that they are a trans-feminine genderqueer person who is harassed somewhat regularly and that they'd "feel safer realizing that other people will say something when people harass me for my gender presentation."
They noted on Etsy, "This isn't about allyship, this is about solidarity."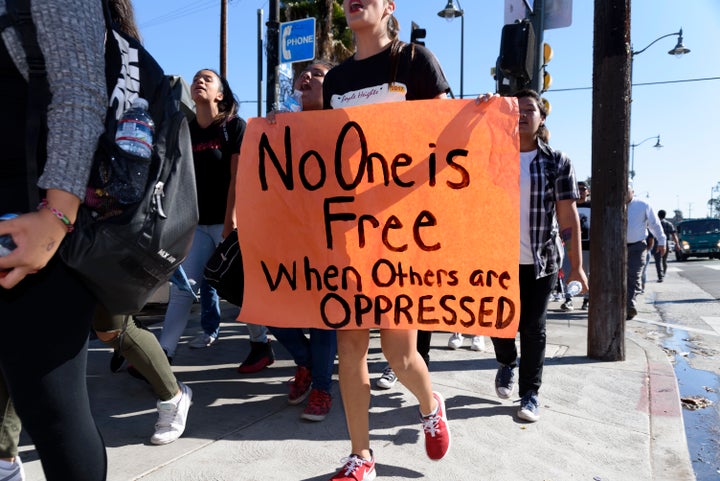 Killjoy said the reaction to the buttons has been "almost universally positive." They've been backlogged with orders since first posting the buttons online on Sunday.
"I assumed a button that advocates fucking someone up wouldn't really reach too many people outside my immediate circle of friends," Killjoy told us. "But these are the times we live in: we will have to intervene directly to keep one another safe."
"I'm scared as hell of how all of this is going to play out. But making these buttons has given me something to focus on, a way to hopefully be useful," Killjoy said. "I hope everyone else is finding things to be involved with that help them feel useful in all of this."
REAL LIFE. REAL NEWS. REAL VOICES.
Help us tell more of the stories that matter from voices that too often remain unheard.
BEFORE YOU GO
PHOTO GALLERY
Safety Pin Jewelry