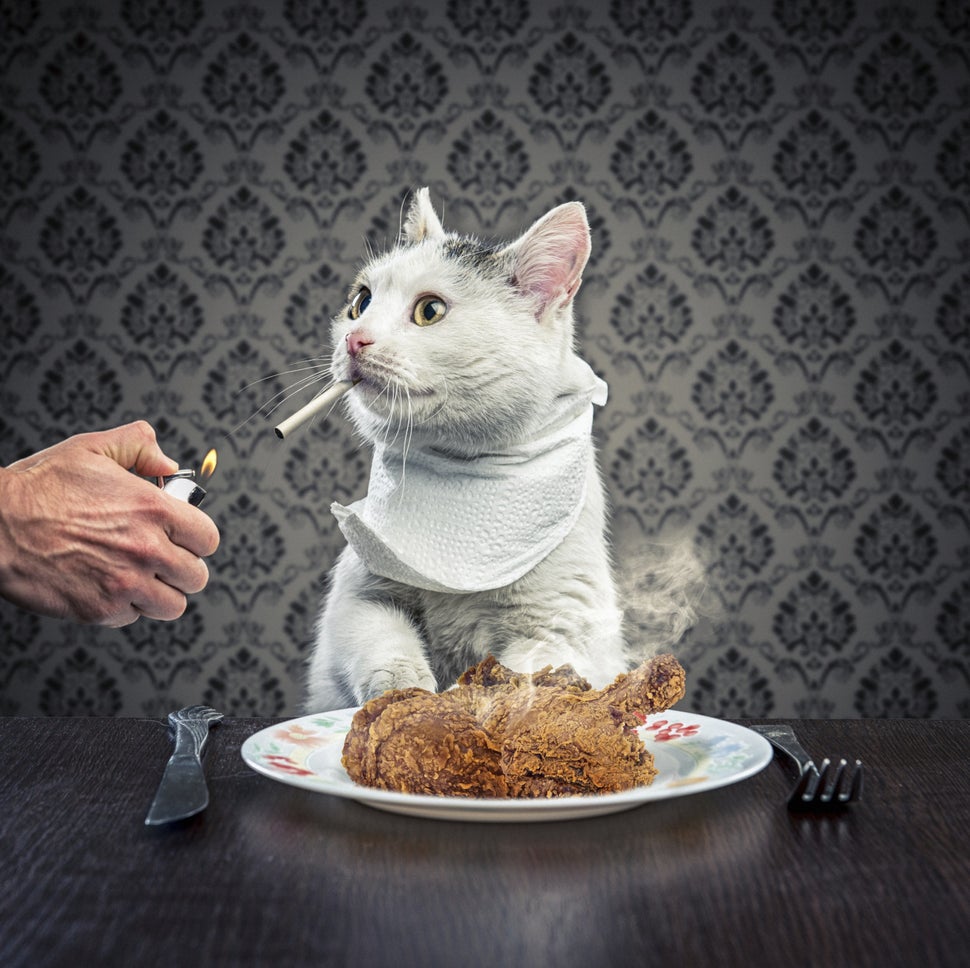 If you have a cat, you probably already know that those sneaky little fuzzballs are living far better lives than their human friends. They nap in the sunny patch on the carpet, they nap on your nice new sofa, they chase catnip-stuffed toys and eat hearty meals twice daily. It's never their turn to do the dishes.
So who better than cats to advise us humans on how to live our best lives?
Though he's not a cat himself, writer Francesco Marciuliano, who's previously penned kitty classics such as I Could Pee on This and Other Poems by Cats, has the necessary insight into the feline mind. In his new book, You Need More Sleep: Advice from Cats (Chronicle Books), Marciuliano reveals the simple secrets that allow cats to reign as emperors over their tiny domains.
We've excerpted a few tidbits of this advice.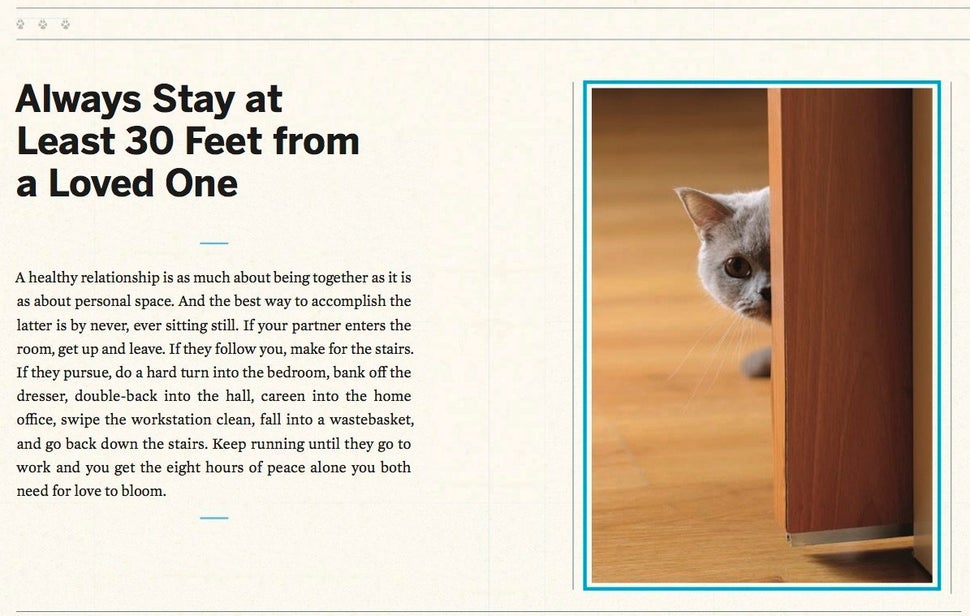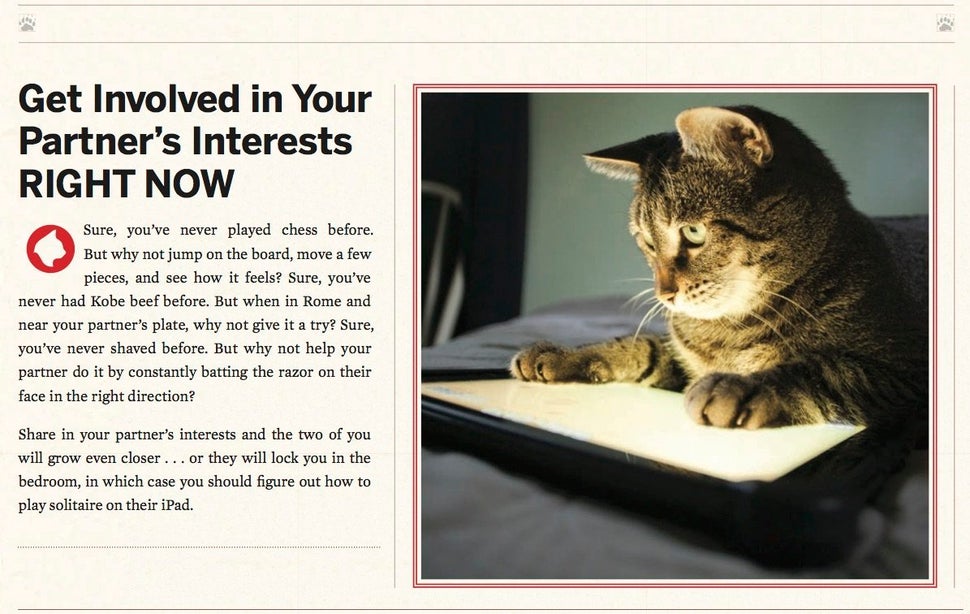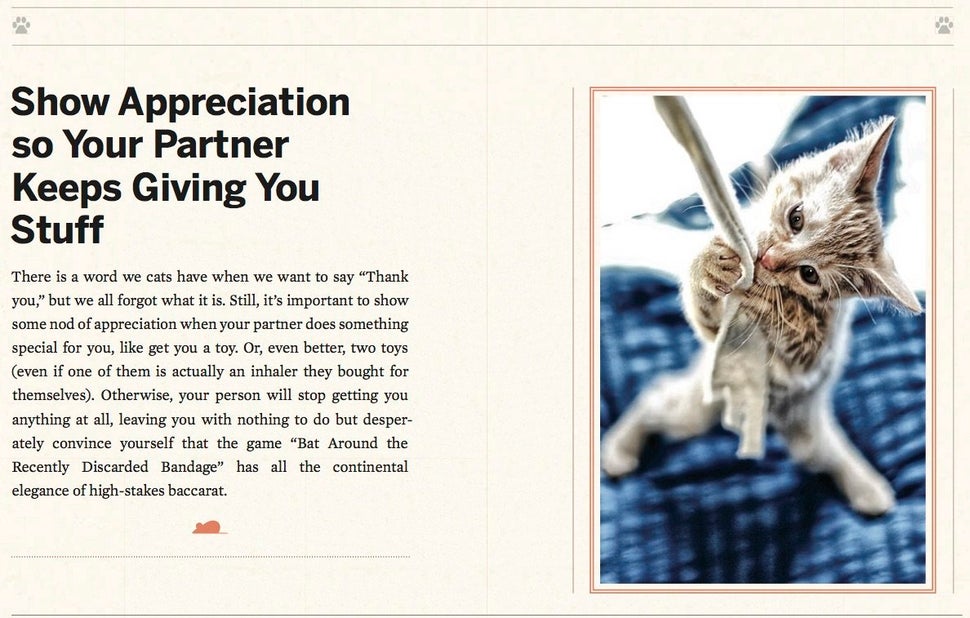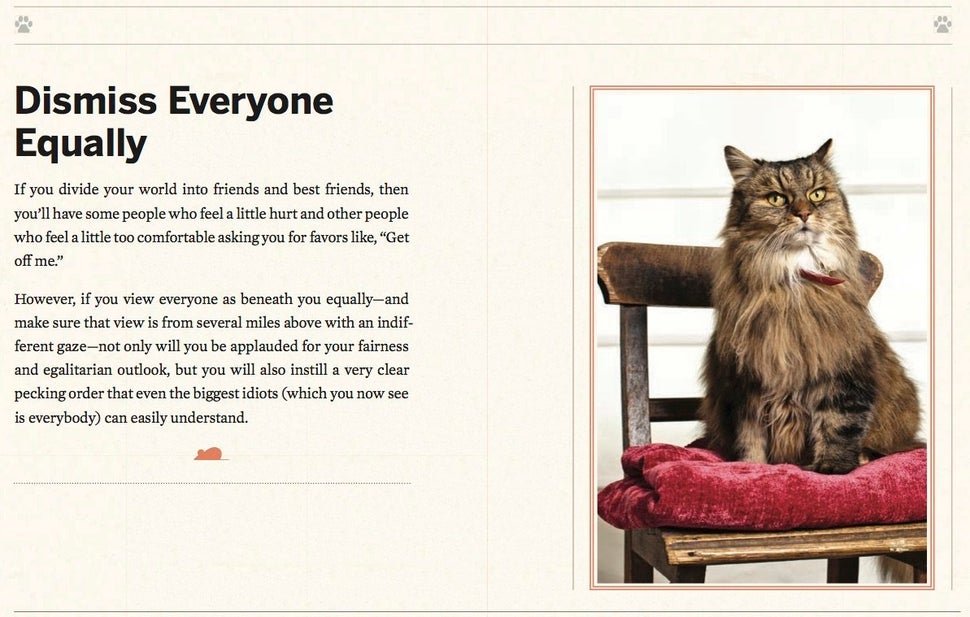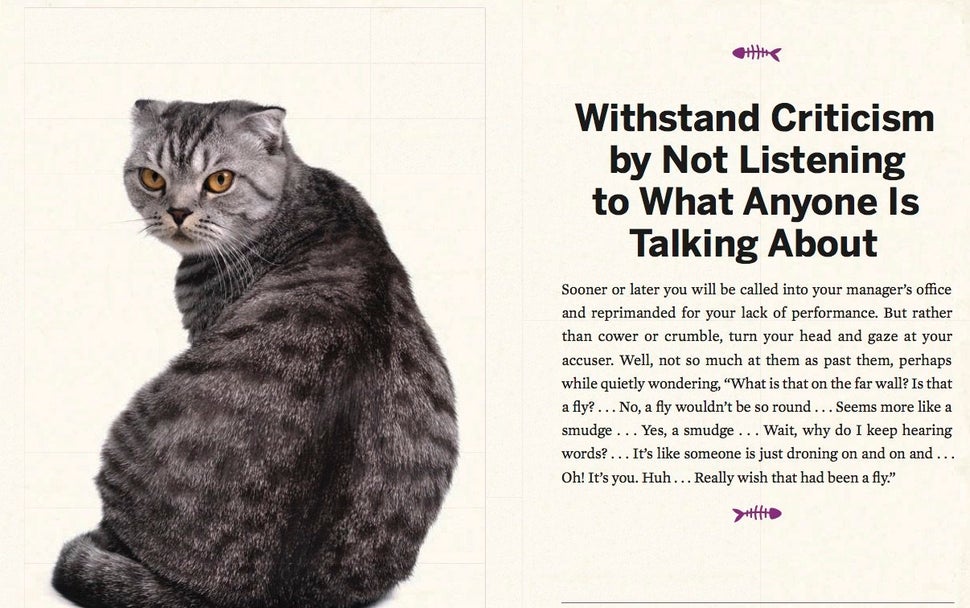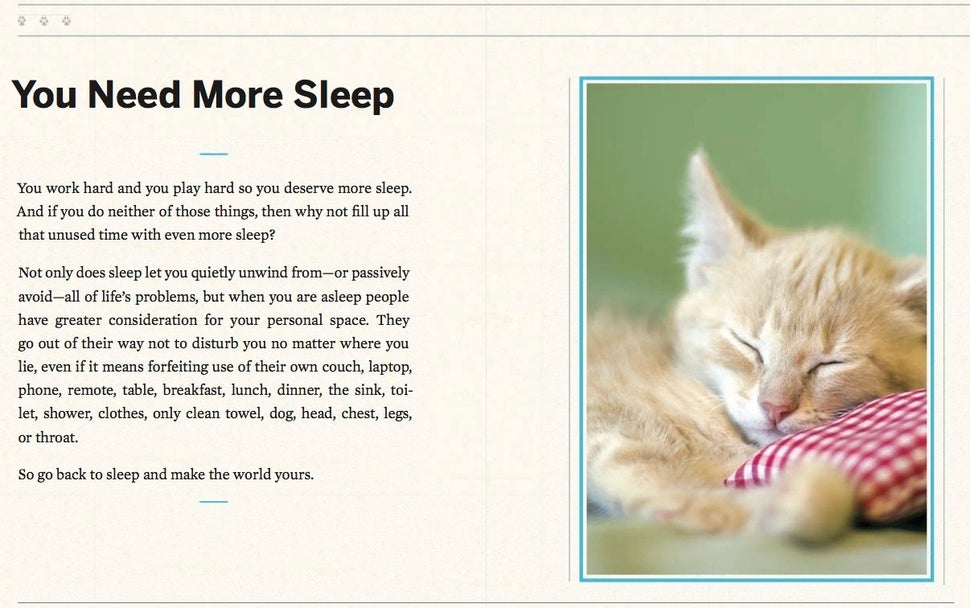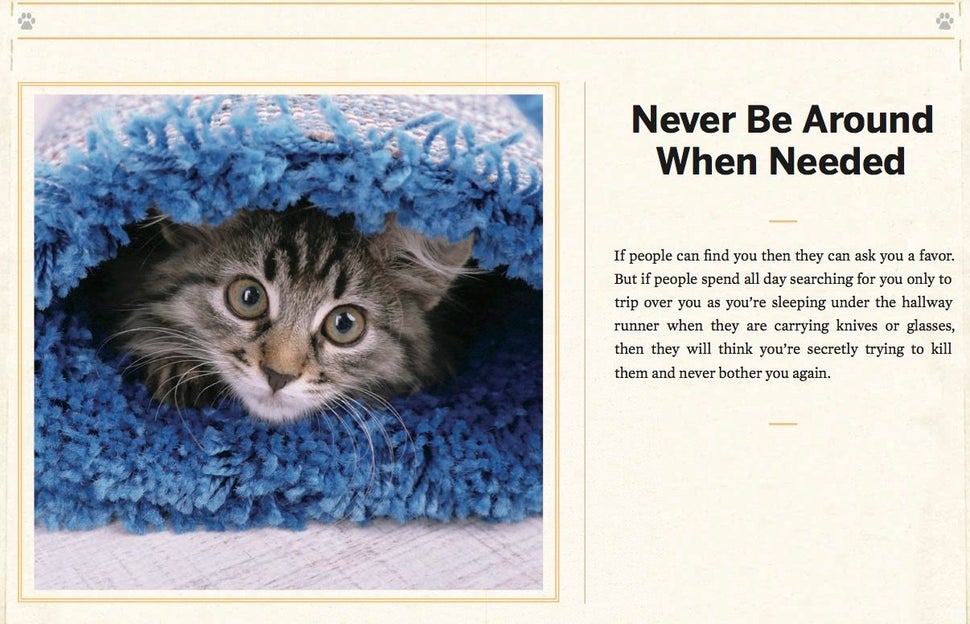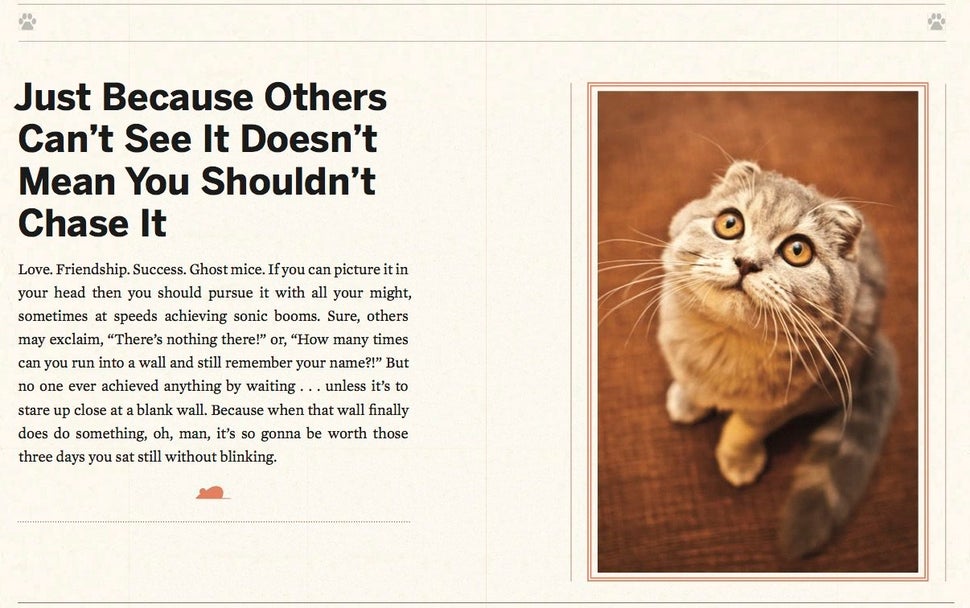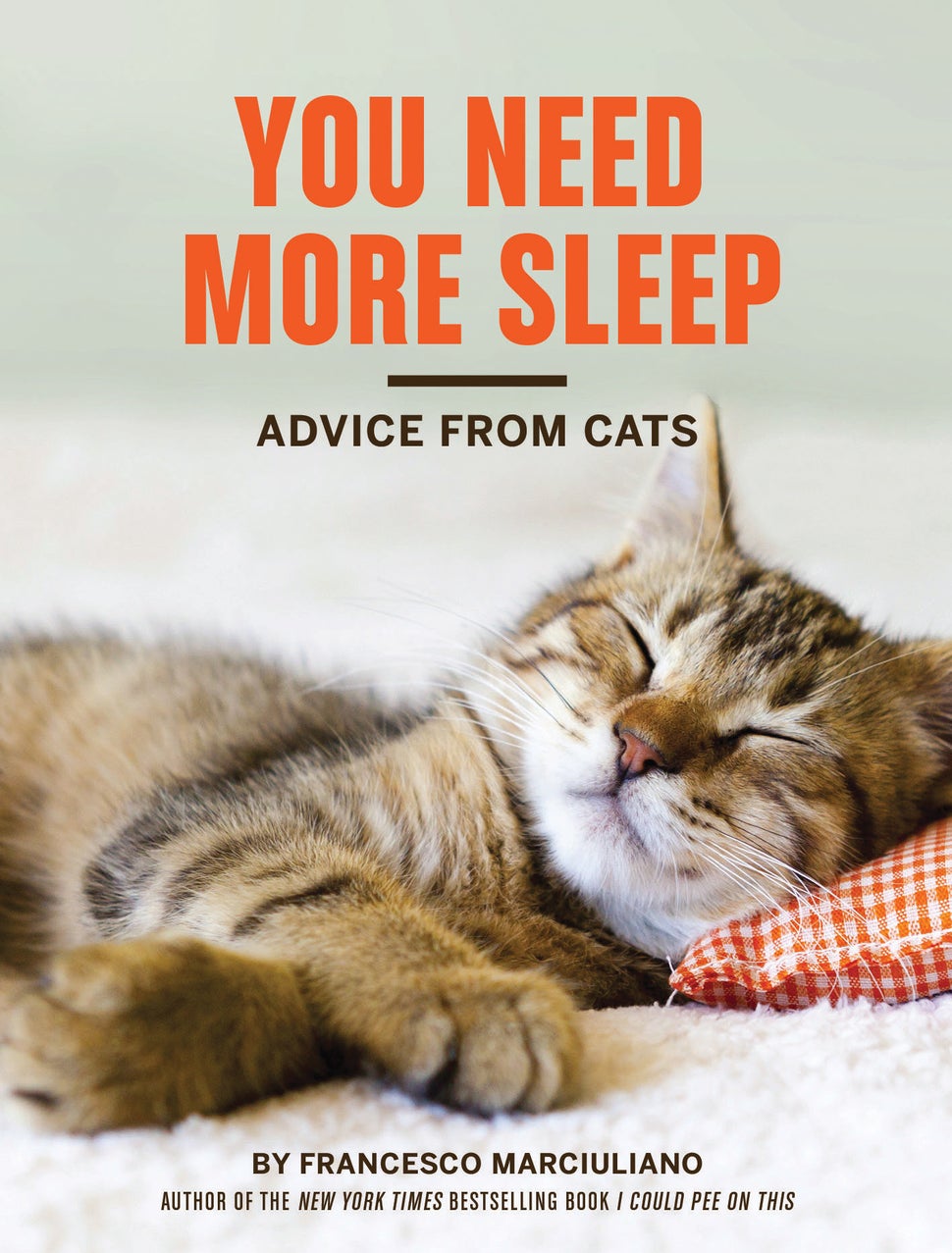 All images from You Need More Sleep: Advice From Cats by Francesco Marciuliano, courtesy Chronicle Books. 
PHOTO GALLERY
Artists and their Cats