Relationships tend to follow a certain pattern: In the beginning, you're preoccupied with things like what to wear and what to eat. Fast forward a year or so later and it's all burritos and hogging the sheets.
Brooklyn-based cartoonist Sarah C. Andersen captures both stages of relationships in quirky comics inspired by her boyfriend of over two years.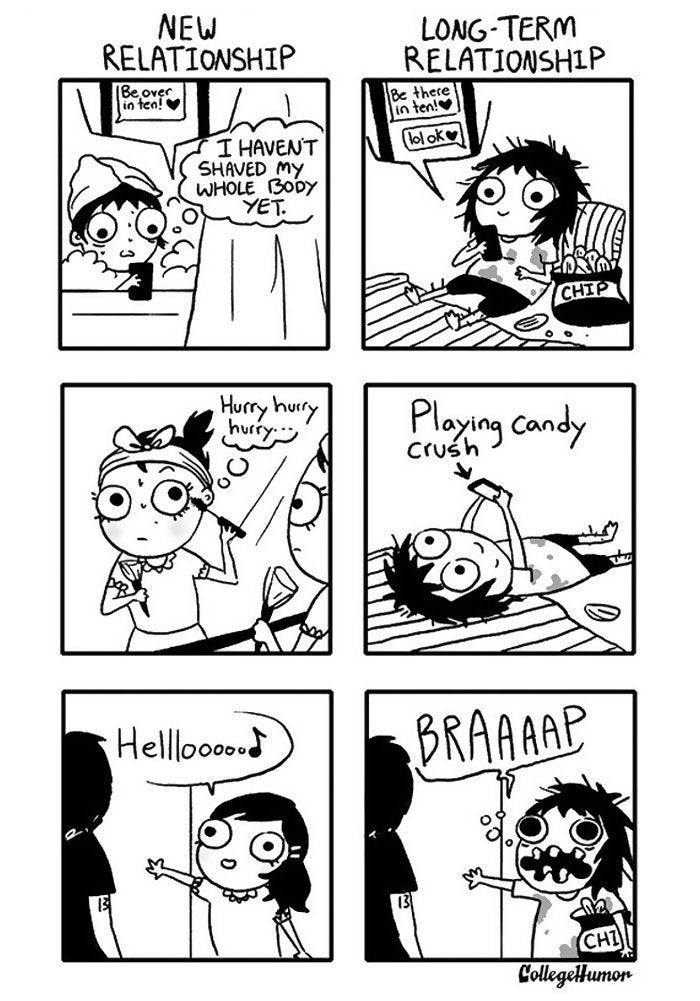 "Writing about relationships is very easy for me because I just write about my own," Andersen told The Huffington Post.
Andersen graduated from the Maryland Institute College of Art in 2014. She recently published her first book of illustrations titled "Adulthood Is A Myth."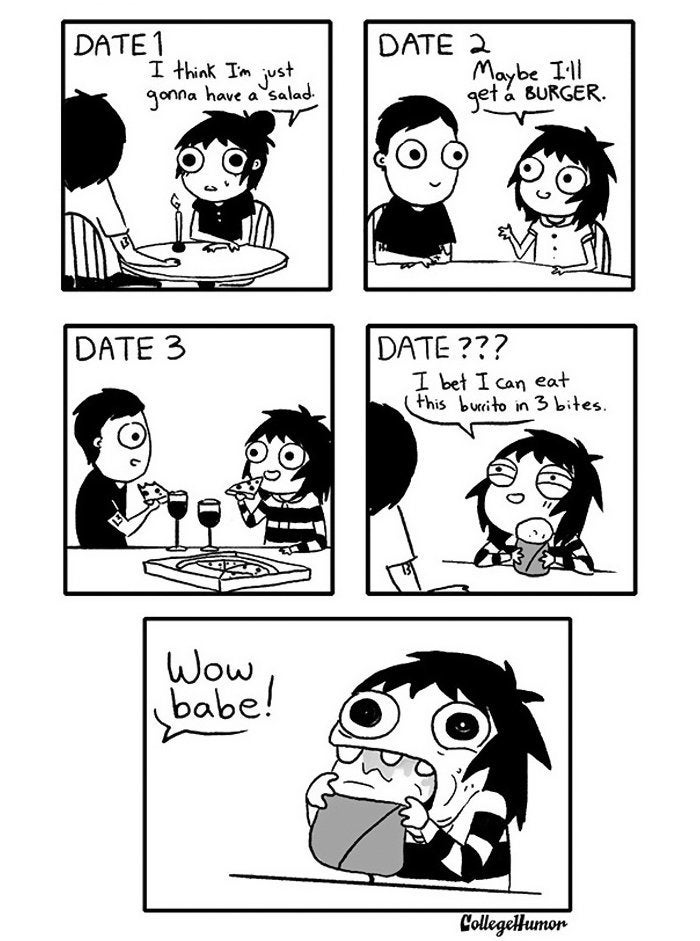 Andersen's personal favorite comic in the series is one featuring the girlfriend eating a salad on the first date and then scarfing down a burrito in three bites just a couples of dates down the line.
"I always get such bad nerves about eating in front of a new date," Andersen said. "It kills me that dinner dates are standard because eating when you're nervous is so awkward. One of my favorite parts of a relationship is getting to the comfort level where I'm no longer self conscious, and then I ultimately reveal my true self as someone who loves to devour food -- specifically, burritos."
Check out more of Andersen's relatable comics below.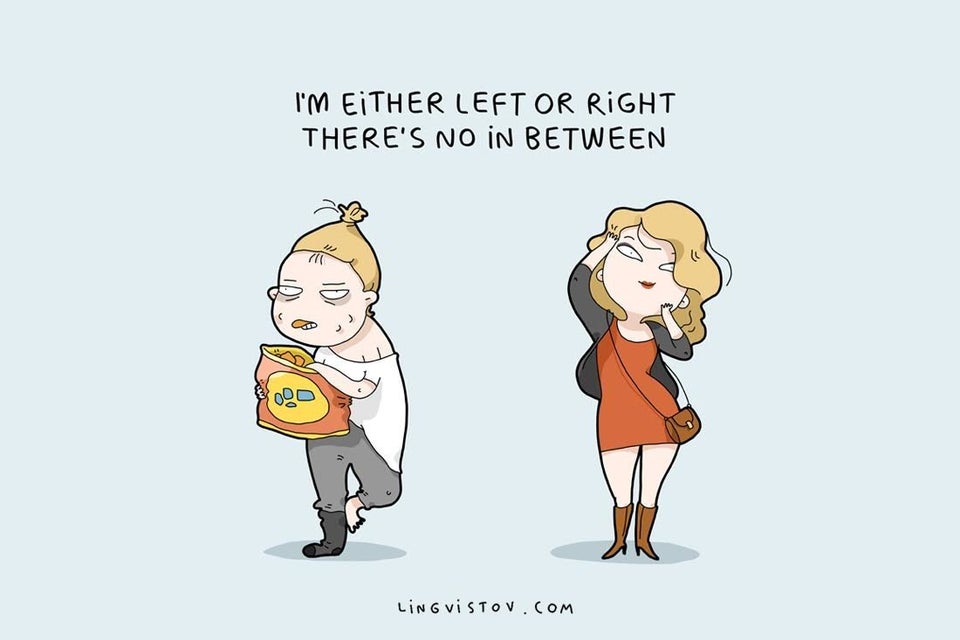 Comics That Totally Nail Life As A Single Person