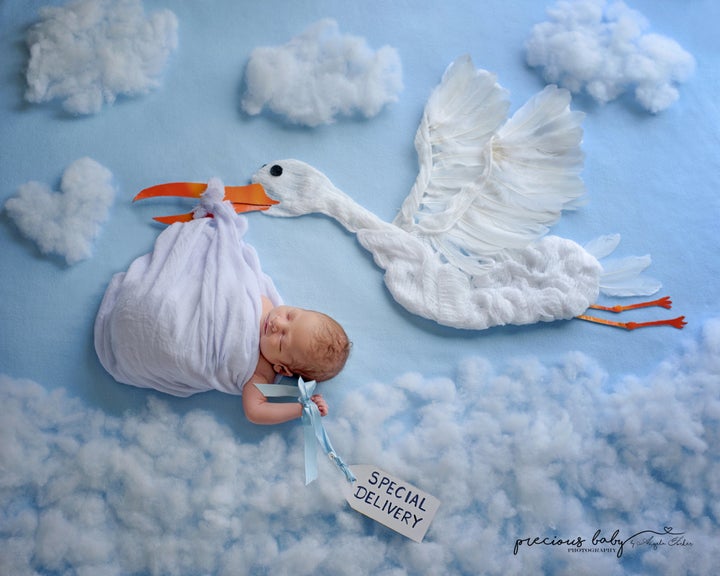 When photographer Angela Forker became a grandmother five years ago, she decided to turn her camera from landscapes to newborns.
"I absolutely loved it!" she told HuffPost, adding that she took every newborn photography class she could find and followed an accelerated path of study.
Inspired by Adele Enersen's baby floor scenes, Forker developed "Baby ImaginArt" ― a series of whimsical photos of babies against elaborate backdrops from space adventures to time travel to fun with animals. "Her work woke up the creativity inside of me and inspired me to try something new and exciting," the photographer said.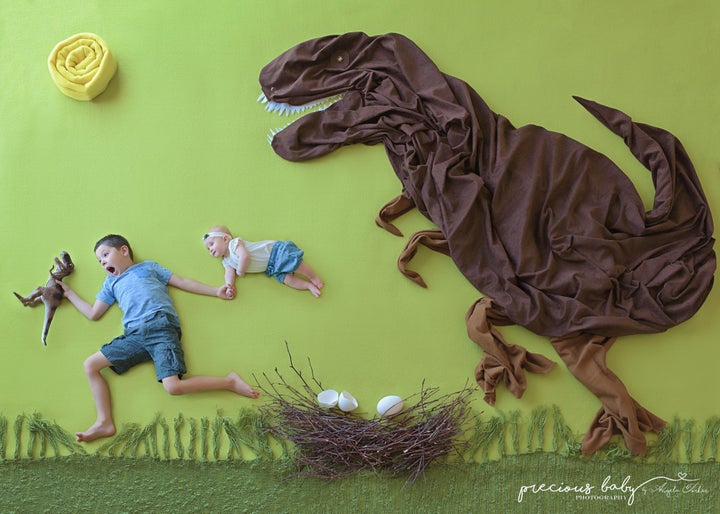 When her first grandchild, Ricky, was a newborn, Forker created fun baby scenes for a photography project, which she turned into a homemade picture book called Little Ricky's Great Adventures.
Ricky is now 5 years old and has a little sister, 5-month-old Daisy. Forker enjoys taking pictures of her two grandchildren going on magical adventures together ― including a recent series featuring dinosaurs.
"My grandson kept saying, 'Nina, you need to do one with a T-Rex!'" the photographer recalled. "And, as any good grandparent would do, of course I agreed. Adding his baby sister to it made it even more interesting!"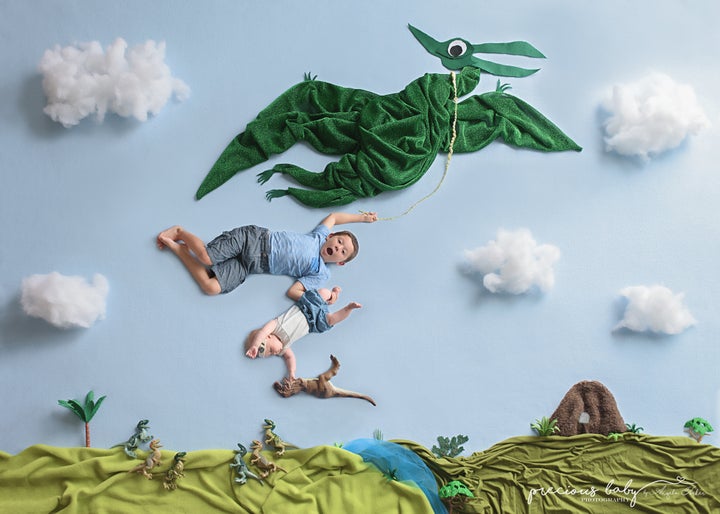 Forker dreams of one day turning her grandchildren's dinosaur adventure photos into a published book.
The photographer offers newborn sessions to clients, as well as her own family. She told HuffPost it can take her between four and eight hours to create a floor setup as she "paints" each scene with fabric and spends a lot of time perfecting the vision and adding small details.
"As impractical as it is spending so much time on a setup that I will probably only use once, this is a great way that I can unleash all of this creativity that swirls around in my head," she explained. "I also get great satisfaction knowing that those parents can say, 'Our photographer created this scene just for our baby.' It's impractical, but very gratifying."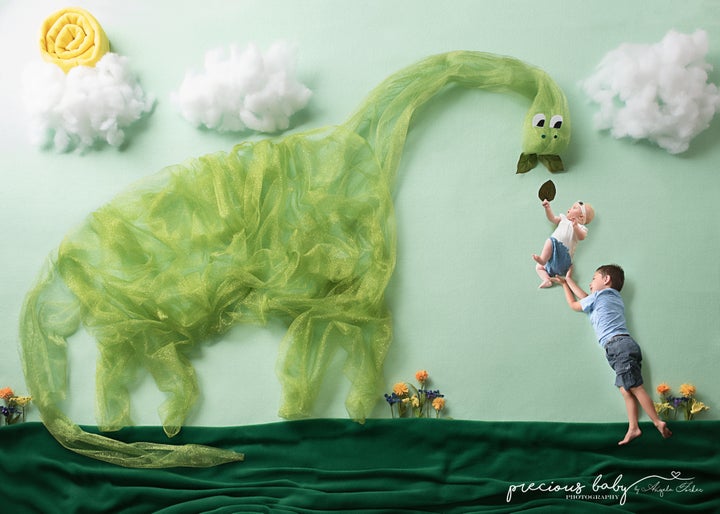 Ultimately, Forker hopes her newborn photography inspires others.
Said the artist, "When people see my Baby ImaginArt, I hope they will look at those impossible scenes (of a newborn soaring through space or riding a unicorn or of a brother and sister befriending a baby T-Rex) and believe that ANYthing is possible!"
Related