This family of four's DIY costumes are to die for.
Dads Paul and Manny enjoy putting together elaborate Halloween costumes for their twins, Adelaide and Augustus, whom they welcomed via surrogacy in 2014. For their first Halloween together, the parents and twins channeled the cast of "The Wizard of Oz" with costumes that included store-bought parts and homemade parts thrown together.
"I dreamt this picture and it came out exactly as my dream," Manny, who also edits the photos, told HuffPost.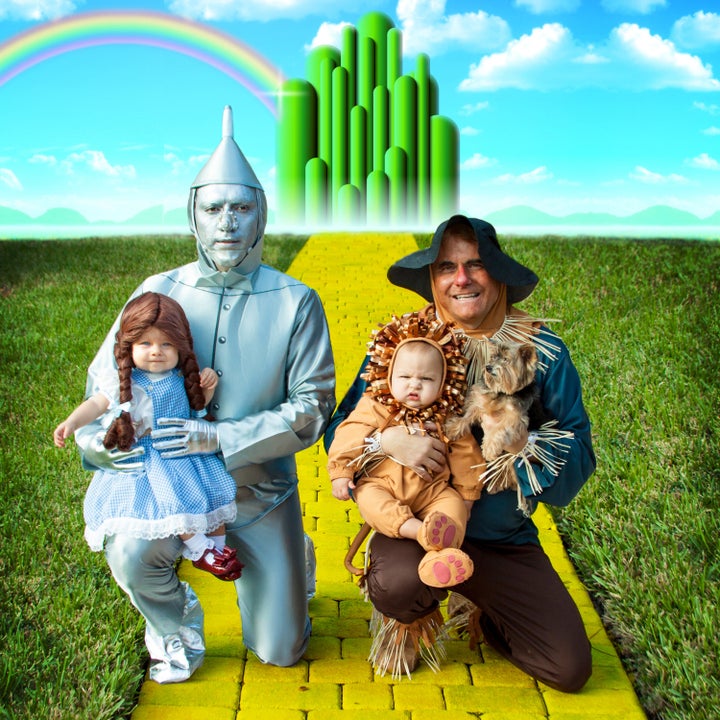 In 2016, the family took on "Game of Thrones." Adelaide portrayed Daenerys Targaryen, and her dads and brother were her dragons. Manny explained why he enjoys having Adelaide as the main character of the group costumes.
"I always want to make Adelaide the main character since she is the girl of the house so every year we think of our costumes around a strong female lead," he said.
Manny and Paul bought Augustus' dragon costume and their dragon heads, but made the rest of the costumes, including their scaly outfits and Adelaide's dress.
"It took me about three months to make these costumes because I had to hand paint the dragons and let the paint dry so I could move onto the next body part," Manny said.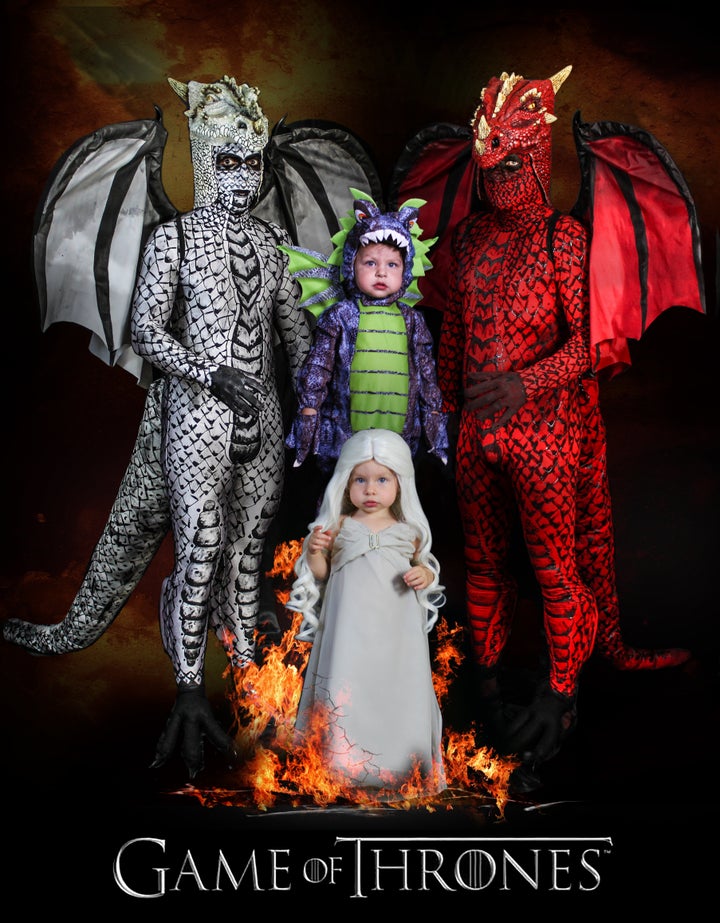 This Halloween, the family are taking it back a couple decades with costumes from "The Fifth Element." Adelaide portrays Leeloo, while Manny and Paul are Diva Plavalaguna and Ruby Rhod, respectively. Augustus is Korben Dallas.
Manny told HuffPost the costumes took about two months to put together and that specifically his Diva getup took "a lot of work and a lot of fail patterns."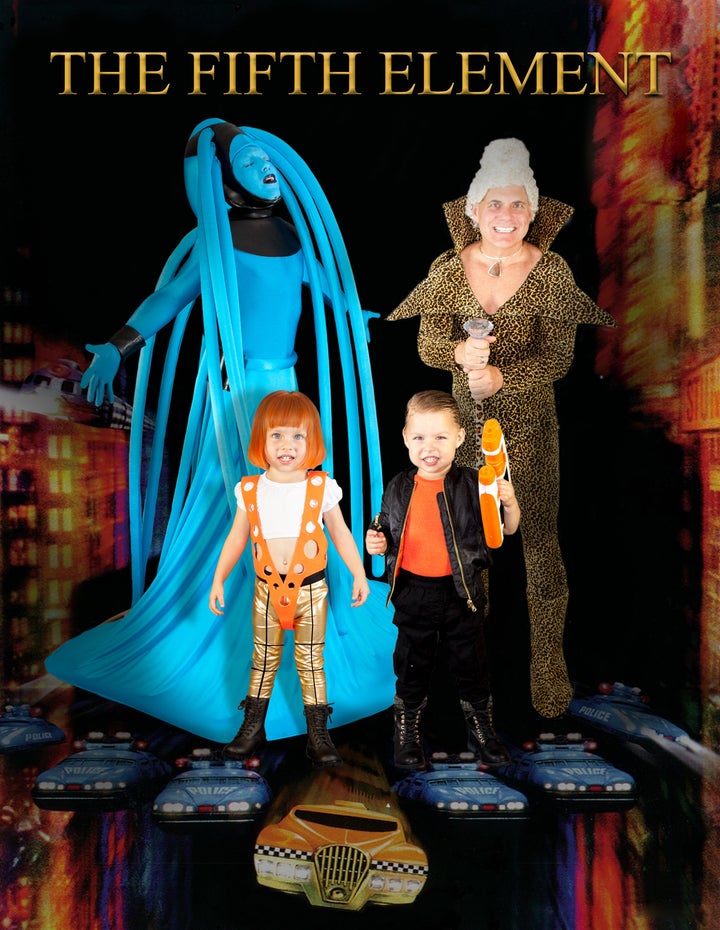 "We made pretty much everything with the exception of Paul's costume, which we pieced together from purchased components," he said. "This was a very ambitious project since I didn't have a clue how to make the costumes and have limited sewing experience."
Both Manny, who is a graphic designer, and Paul, who works in finance, had little experience with making clothes and other accessories before creating these costumes. Manny has learned through sewing tutorials and has relied on his creativity. Paul helps come up with ideas on how to construct certain pieces.
"On my costume this year, he suggested to use tubes that are used to insulate air conditioners' pipes and it actually worked," Manny said.
Because the kids are still young, they haven't completely caught on to the intense costumes their dads put together.
"I am going to milk this for as long as I can," Manny joked.
This year, though, the twins seemed a bit more interested during their annual Halloween photo shoot.
"This year they were actually cooperating with the photo shoot," Manny said. "Augustus was directing Adelaide how to pose. It was so cute."