"There comes a point where you just decide it isn't going to happen for you because you're gay"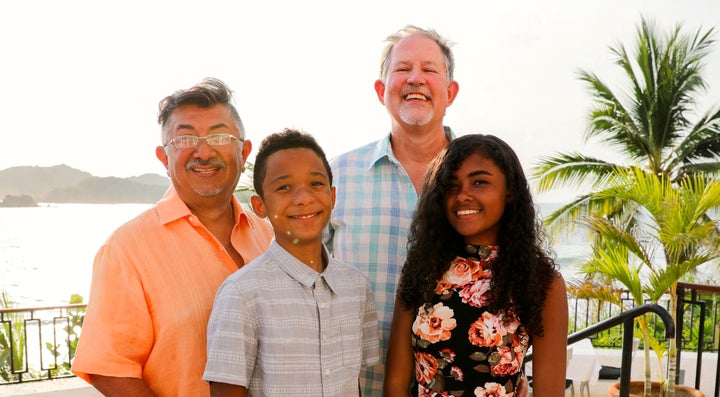 Life before kids may have been more spontaneous, filled with travel, more sleep and less laundry, but for one couple from Dallas, Texas, life would have definitely been incomplete. In this RaiseAChild "Let Love Define Family®" series for HuffPost Queer Voices, contributing writer Beth Hallstrom shares the family building story of Victor and Randy Ray.
"There's lots more laughter, noise and grocery shopping," Victor said. "Our house is the teen house hangout and, let me tell you, teenage boys can eat! But that's how I always wanted my house to be."
Dallas residents for the past 28 years, Randy is a partner in a law firm while Victor retired as a mortgage loan officer when they welcomed their first child, a daughter who is now 15 and a sophomore in high school.
They are also parents to a 13-year old son who is in the eighth grade. Both children were adopted as infants.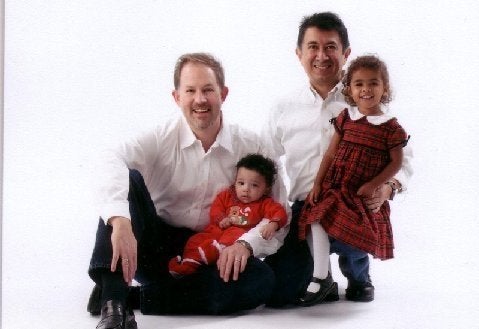 "She is a writer and a reader who hopes to have her first book published before she gets out of high school. He is a gamer who dreams of a job as a game tester for Nintendo. They are both debaters due to their intellect and personalities. God help us," Victor wryly said.
Together for 31 years and married for 11, Victor and Randy met while performing in a community theater production of "Best Little Whorehouse in Texas" when they were both 26 years old.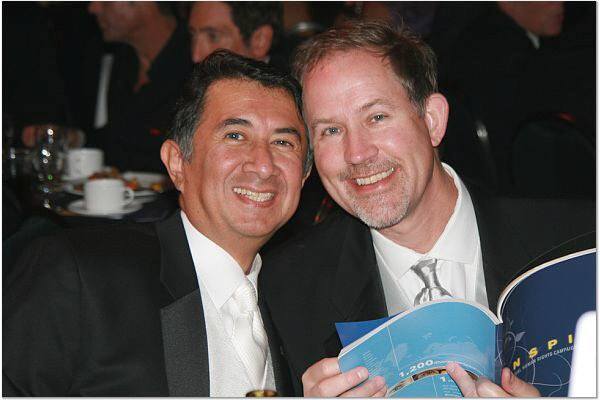 "When people ask how we met, I always say we met in a whorehouse. It stops conversation for a few awkward seconds," Victor said, laughing.
The couple had been together for nearly 10 years before broaching the possibility of fatherhood, Victor recalled.
"I always wanted kids, but, as a lot of gay men, there comes a point where you just decide it isn't going to happen for you because you're gay.
"Once I realized my relationship was stable and long term, then it became a real possibility. It took Randy a bit longer to come to the realization that we could do it," he explained.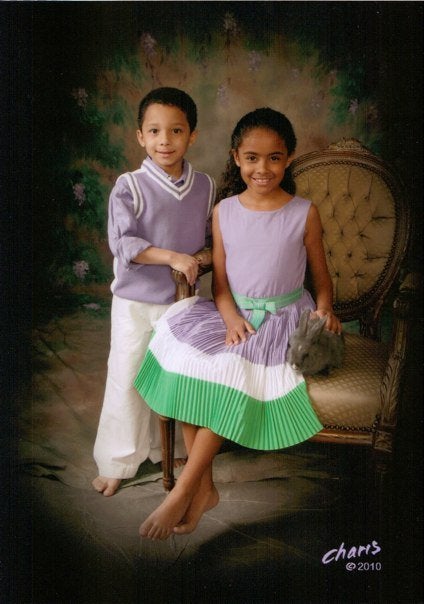 Both families were very supportive of their adoption plans, Victor said, and they joke about the irony of the gay son producing the first grandchild.
He remembered the night they brought their daughter home: "Randy's mother was dying for grandchildren. Randy's parents arrived at our house about 20 minutes after us. I walked out to the driveway, handed her the baby and told her, 'I know you waited a long time, so I'm not going to make you wait until you get inside the house!'"
They also found an advocate in their son's birth mother, who Victor described as, "Dead set on a gay family because she knew that this was one of only ways they could have a baby."
According to Texas law at the time, Randy adopted the children as a single man and then created a conservatorship giving Victor half of the parental rights.
Victor said he chose to take the surname Ray once they became Dads so everyone shared the same name. That decision made dealing with schools much easier, he noted.
"And the irony is that they look like they could be my biological children. People always assume they are biological siblings because they look so much alike," he said.
While Randy is busy with his law firm, Victor is a stay-at-home Dad who said their life today is typical-busy, crazy and wonderful.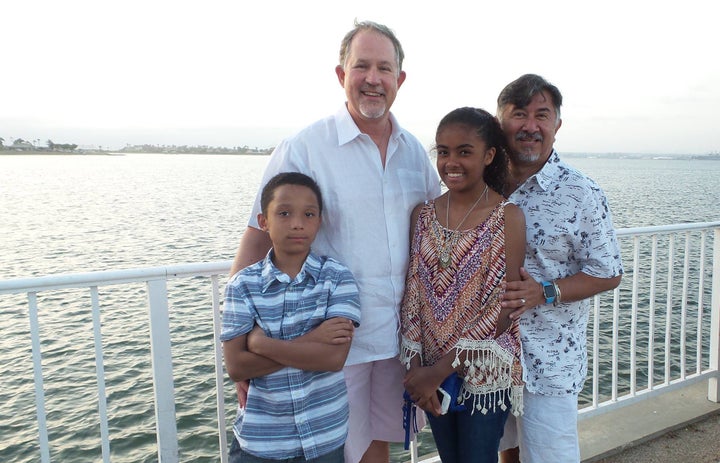 "Life is now laundry, school, homework, activities, friends, computer arguments. I wonder what I did with all my time before kids! There was a lot more traveling, spontaneous weekend getaways and definitely lots more sleep. But, life is fuller. Both good and bad," Victor said.
It's this mix that makes parenthood so satisfying, Victor advised.
"I tell people who say they want a baby that they don't stay babies. They become argumentative little people who can actually argue logically. And then they become teenagers who won't argue because they won't talk to you.
"If you want a child, don't just focus on the 'ooh/coo' stage. Think about the hard stuff: the tears, the anger, the frustration on both their side and yours. The two things you should embrace are patience and laughter," Victor explained.
The security found when love and discipline work in tandem is the key to successful kids and a happy home, he continued.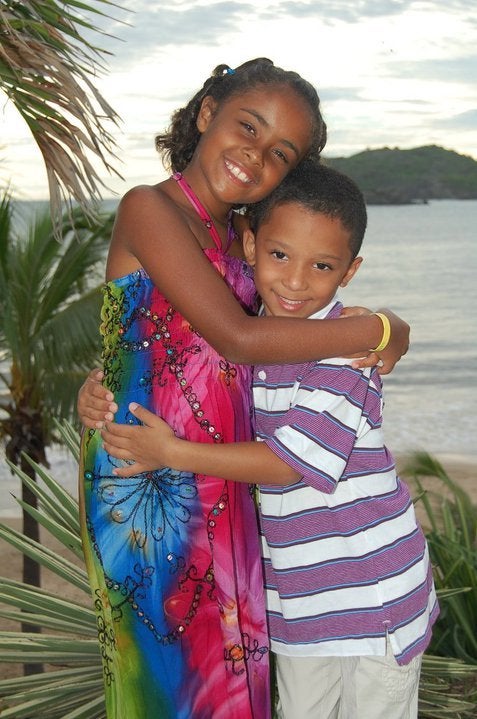 "Our children know that they are loved, but they also know what is expected of them. Lots of people who know us think our kids are extraordinary and they are.
"They also clear their dishes, sort their laundry and make their beds every morning before they leave the house. They know we want them to be the best them they can be, but we don't require them to be the best.
"When my kids ask me what I want them to be when they grow up, the only thing I say is 'happy,'" he added.
RaiseAChild is a national 501 (c) 3 nonprofit dedicated to building loving families for foster children™. RaiseAChild has engaged more than 3,500 prospective foster and adoptive parents as the nationwide leader in the recruitment and support of LGBT and all prospective parents interested in building families through fostering and adoption. For more information, go to RaiseAChild.org or call (323) 417-1440.
Calling all HuffPost superfans!
Sign up for membership to become a founding member and help shape HuffPost's next chapter