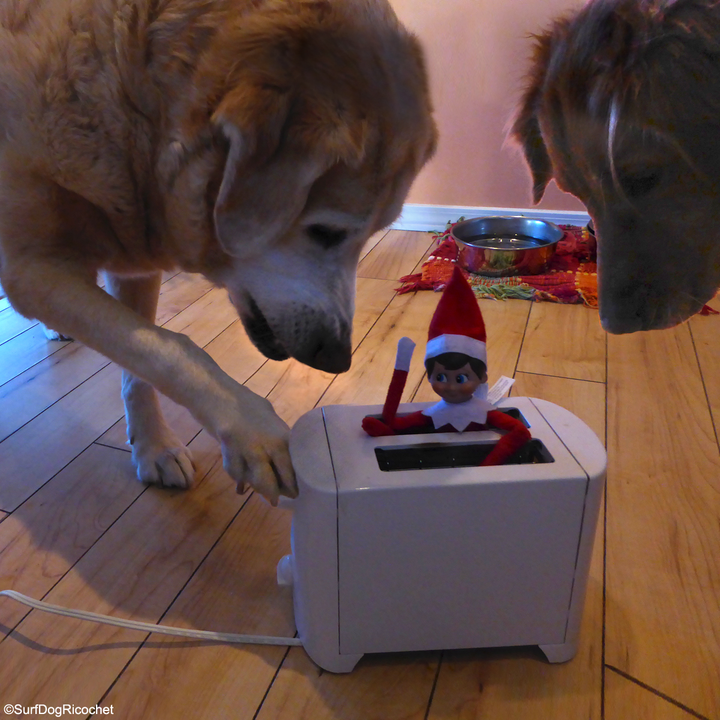 These two dogs are done with the Elf on the Shelf.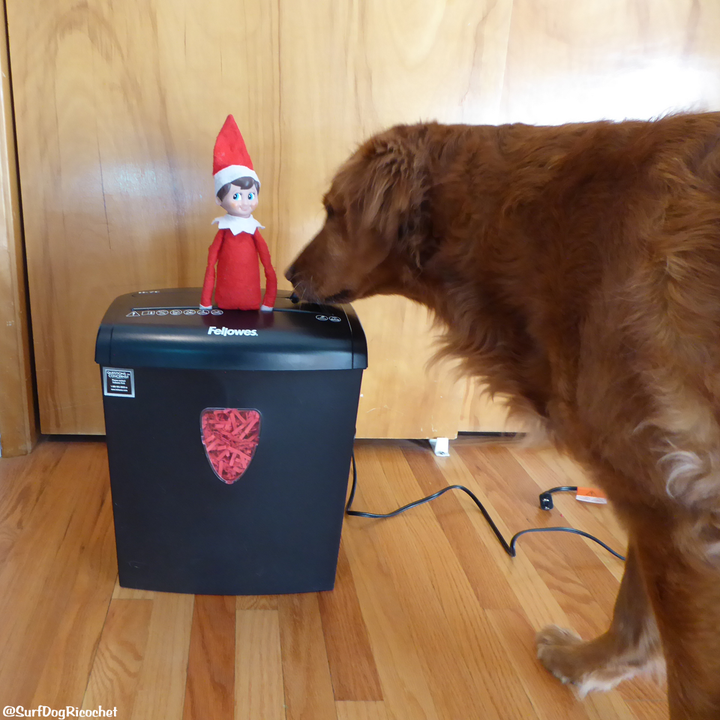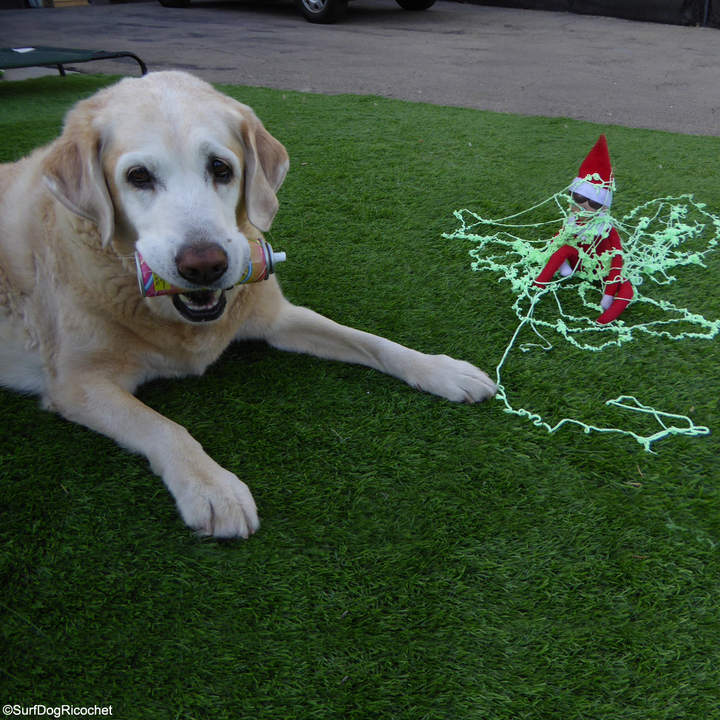 The cunning canines pull out all the stops to send their miniature nemesis back to the North Pole. But the keeper of Santa Claus' naughty list somehow always finds a way of getting his own back.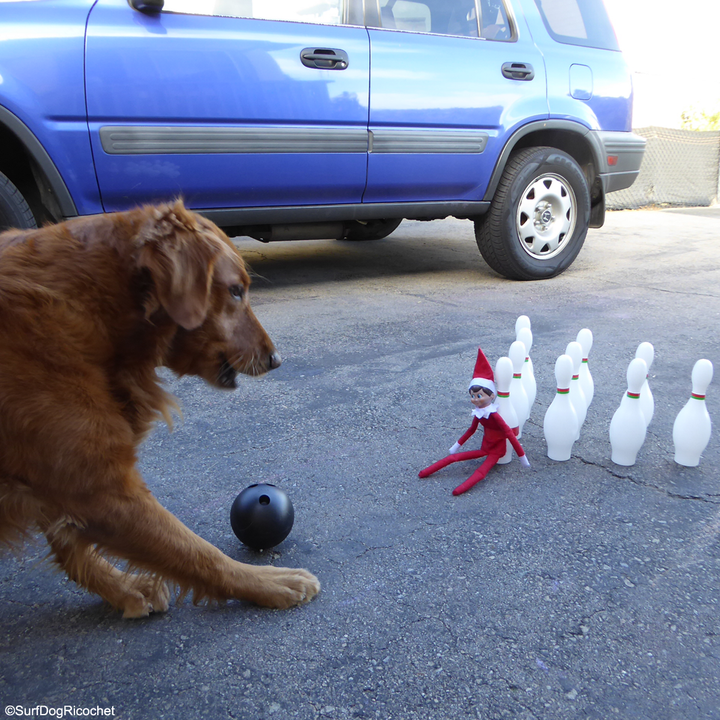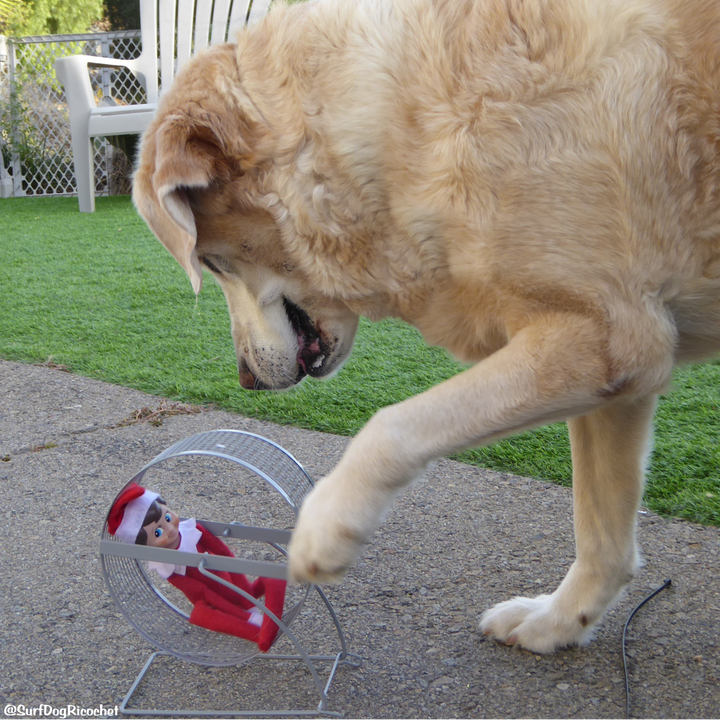 But the elf, in return, covers them in toilet tissue, puts a "kick me" sign on their butts and sprays them with silly string.
Fridono told The Huffington Post that the series was part of the annual "Surfing' Santa Paws Howliday Giving Drive." The effort is now in its seventh year and has raised more than $400,000 for the nonprofit Puppy Prodigies, of which she is executive director.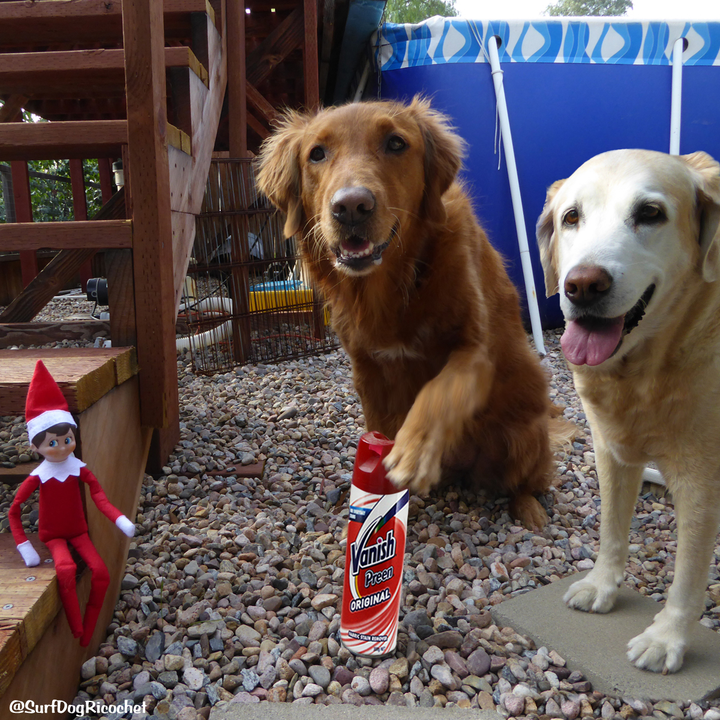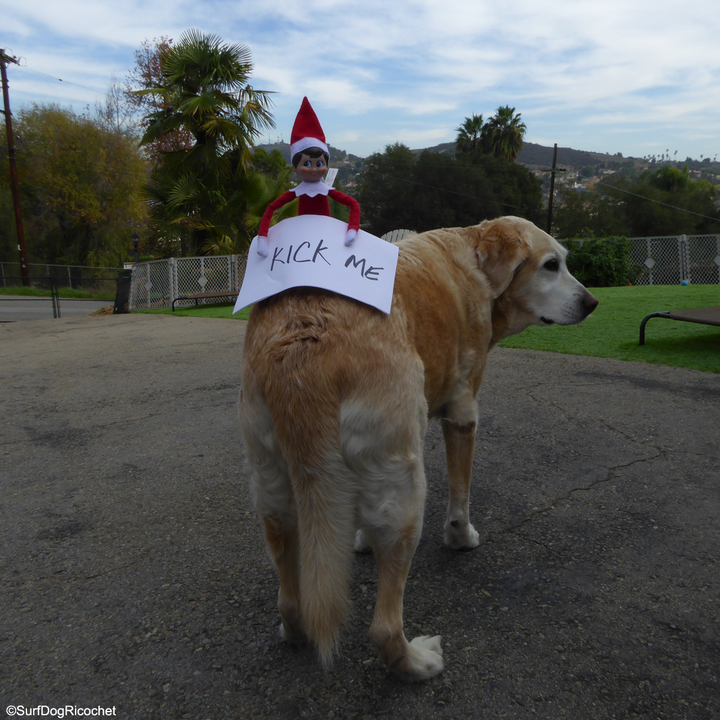 The organization trains service dogs for people with disabilities. Fridono said Ricochet, who has the darker fur in the images, was released from the program "because she has too much interest in chasing critters."
But then, one day on the beach, she jumped onto a surfboard with a boy who is quadriplegic.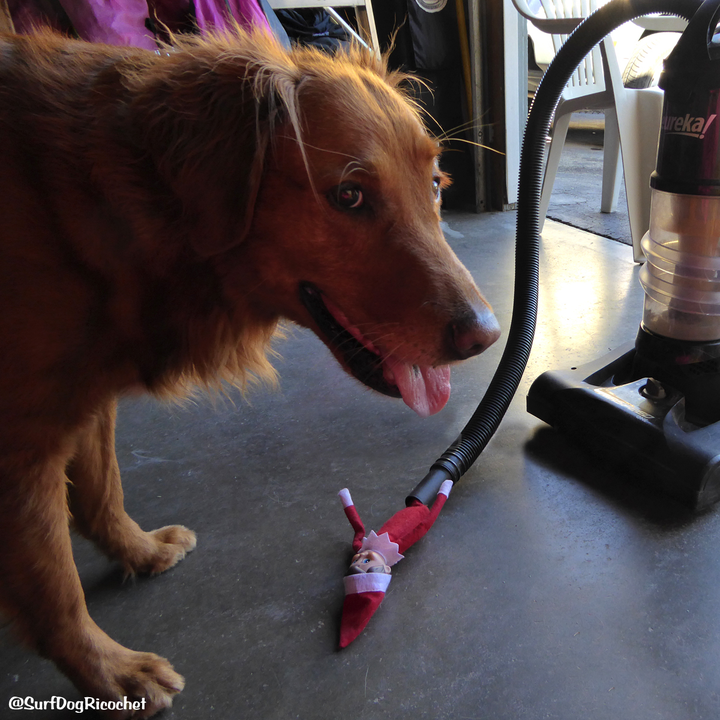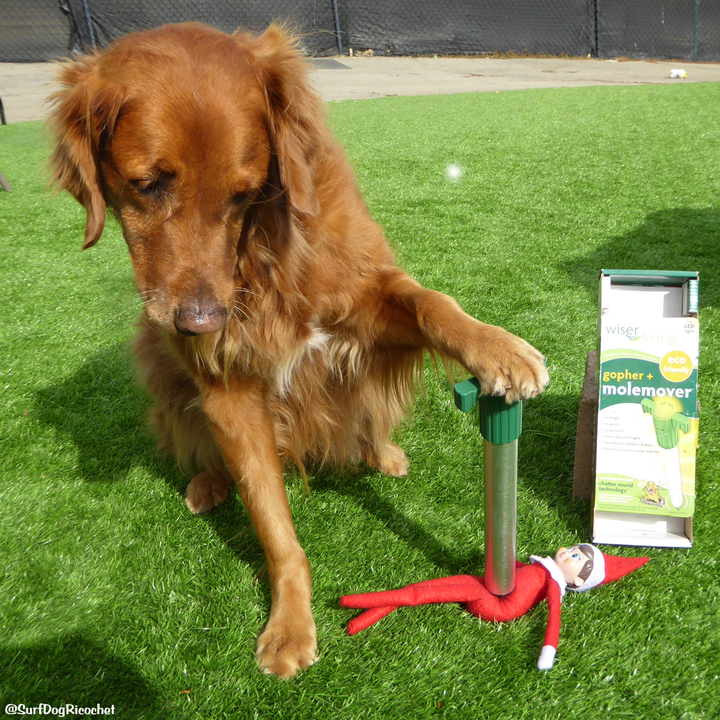 "She chose her life purpose and mission," Fridono, based in Escondido, California, said.
Ricochet, who can counterbalance the surf board depending on who is with her, has since taken to the waves with countless people with disabilities, children with special needs, wounded warriors and veterans with PTSD, she said.
"What makes Ricochet extraordinary is her powerful ability to make immediate, deep, heart-to-heart connections with the individuals she interacts with," said Fridono via email.
"She intuitively and empathically alerts to their emotional and physical needs which allows for profound healing interventions," she added.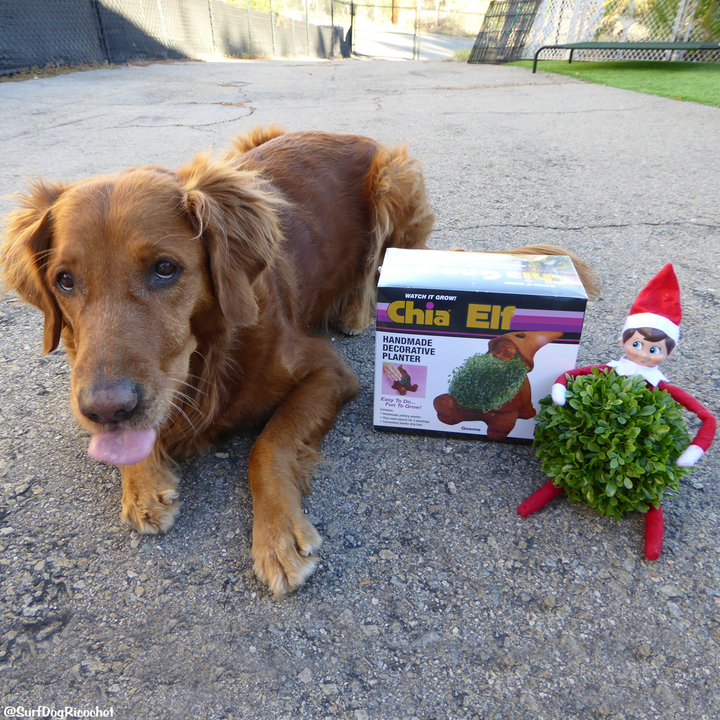 Popular in the Community