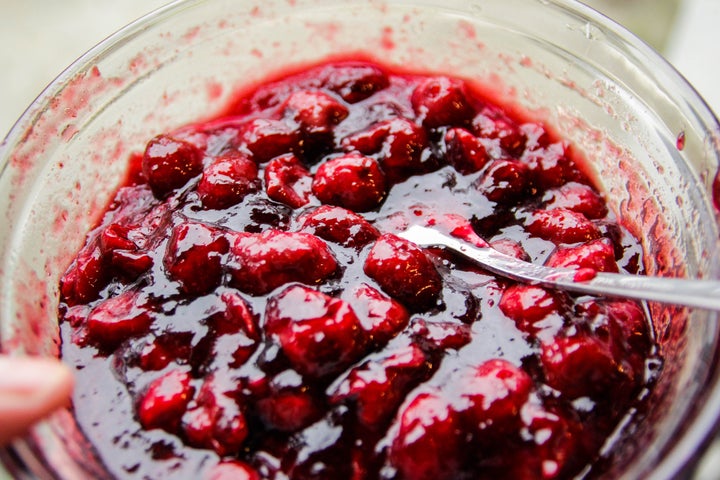 Most people have go-to Thanksgiving recipes that are tasty, but boring when you eat the same dish year after year. But there's no excuse for sticking with the tried-and-true when it's so easy to elevate the basics. All it takes is a few tweaks using simple ingredients you probably already have at home.
Some of the best chefs from around the country shared their tips and tricks for making Thanksgiving meals stand out. After dinner, your Thanksgiving guests may wonder whether you secretly attended culinary school.
Stuffing
Derek Brooks, executive chef at the Waldorf Astoria DC, knows how to make boxed stuffing taste near restaurant-quality. He recommends starting with Ben's Original Cornbread Stuffing Mix and adding diced onions, celery and garlic that have been sautéed in butter. After making the stuffing, Brooks adds the included seasoning packet, dried cranberries, fresh rosemary, parsley, chopped sage, turkey stock and a dried cornbread mix. "This is elevated simplicity at its finest," he said.
If you don't want to use a box mix, Jon Davis, vice president of culinary for La Brea Bakery in Van Nuys, California, said to tweak your regular stuffing recipe by using "high-quality artisan bread that is at least one day old." Sourdough, French loaf and seasonal breads like cranberry walnut all work well. "To get the best texture for your stuffing, tear the bread into small pieces by hand instead of cutting it into cubes," he said. "You can top it with sausage, bacon or nuts to make it even more special," said William Gideon, executive chef of JW Marriott Miami Turnberry Resort & Spa.
Chef Charles Trexel, from Baker's Cay Resort Key Largo, Curio Collection by Hilton, thinks home cooks should get creative with stuffing and tweak it to their own tastes. "Add mushrooms, chestnuts, apples, cheese, and even oysters to liven the side up. The possibilities are endless," he said.
Cranberry Sauce
When it comes to making cranberry sauce, Laurent Tourondel, the chef proprietor of Laurent Tourondel Hospitality, said that he "simply adds orange juice or apple cider for a bit more acidity that balances well with the sweetness." Similarly, Jeff Braun, the director of culinary operations at the Hard Rock Hotel & Casino Atlantic City, likes adding one tablespoon of grated ginger and orange juice to cranberry sauce to give it some extra punch.
"You can also add cane sugar, brown sugar, maple syrup, or some local honey to cut the tartness of the cranberry," said Trisha Pérez Kennealy, the owner and culinary educator at The Inn at Hastings Park in Lexington, Kentucky.
Green Beans
Tourondel has an easy trick to make green beans great. "Simply sauté them with shallots and a little of the turkey's jus," he said.
Trent Lidgey, the chef and owner of One Fish Raw Bar in Campbell, California, said the best way to make great green beans is to start with a smoking hot pan, add a neutral oil like canola oil, and sear the beans hard on one side for 30 seconds without stacking them. Then, add sliced garlic, sliced almonds, and a spoonful of butter. Lidgey said it's important to "keep the pan moving to toast the almonds and garlic as the beans finish cooking," but the entire process should only take one or two minutes. To add even more punch, Lidgey recommends topping green beans with lemon zest, fried shallots, and fresh parmesan.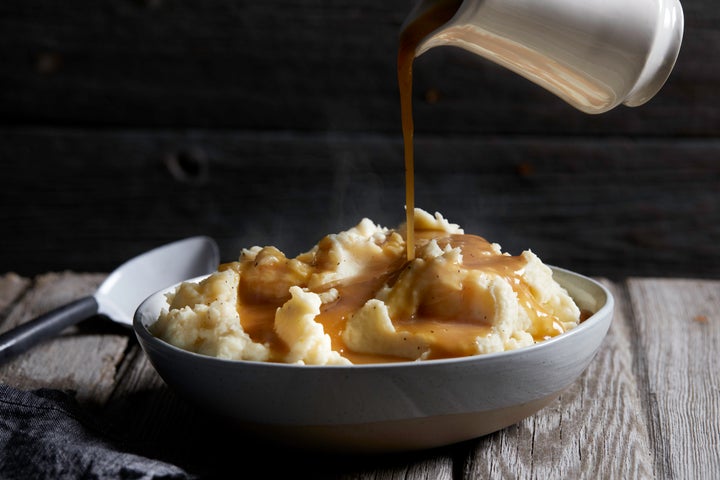 Mashed Potatoes
Adam Rosenblum, a chef at Causwells: New American Bistro in San Francisco, has an easy hack to elevate mashed potatoes. Make your regular recipe and "add roasted garlic, toasted caraway seeds, goat cheese, or grated aged hard cheese right before serving," he said.
Mixing some new ingredients into your regular mashed potato recipe is another way to elevate the basic side dish. RJ Howard, who owns Maggie Lu's Market in North Judson, Indiana, suggests adding some pieces of real bacon, chopped green onions or shredded cheddar and sour cream. "Your guests will thank you," he said. For something more upscale, Gideon suggests "adding white or black truffles. These are readily available and certainly will elevate you to prime steakhouse status," he said.
Craig Stoll, the chef and owner of Delfina Restaurant in San Francisco, said a simple way to make mashed potatoes more interesting is to use a variety of potatoes. "I like to use a mix of mostly russets, plus 10-15% yellowfin or red 'new potatoes' which add sweetness," he said.
Braun shares that a simple, inexpensive tool can convert old-fashioned mashed potatoes into the smooth potatoes served at restaurants. Mashed are "often lumpy and thicker" because they are mashed by hand, he said. "A simple food mill or ricer can be used to make culinary, chef-grade whipped potatoes," Braun shared. He recommends passing cooked potatoes through a food mill or ricer before adding milk, butter and sea salt.
Gravy
To elevate gravy even more, Lidgey said: "I like to add a splash of Worcestershire to make it pop."
Alvaro Machado, the corporate chef of SuViche Hospitality Group, likes to add mushrooms to gravy to enhance its flavor. Machado likes to "sear chopped mushrooms until they are nice and golden brown," but he said that adding any type of mushroom will add a nice twist to classic gravy.
Turkey
Dallas McGarity, chef at Fat Lamb in Louisville, Kentucky, said the easiest way to elevate turkey is by being creative with spices. He suggests rubbing the turkey with butter, cumin and smoked paprika before roasting. "It gives a great deal of depth to the turkey while keeping the traditional aspect," he said.
Zack Wannawong, executive chef at Hotel West and Main Tapestry by Hilton in Conshohocken, Pennsylvania, takes a similar approach. "I like to use an herb butter rub to season my turkey and think it really brings out the natural flavors of the meat," he says. Use pre-made herbed butter or mix soft butter with rosemary, thyme, garlic, and chives to make your own. Rub the butter on your turkey before baking to add "an aromatic and rustic flavor that wasn't there before," he said.
Support HuffPost
A No-B.S. Guide To Life
Before You Go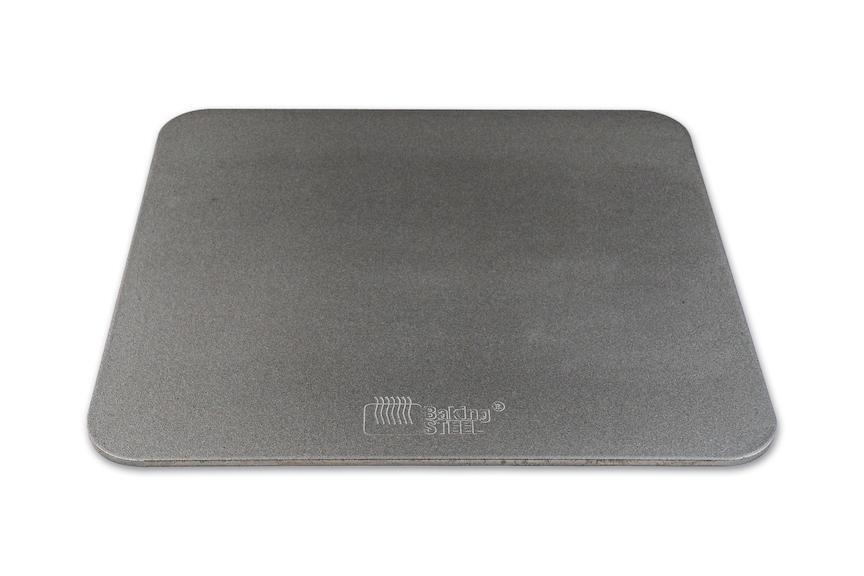 Baking Steels For Making The Perfect Pies
Popular in the Community