And that's exactly what Michelle Matthews and Jared Grunwald did for their February 28 shoot.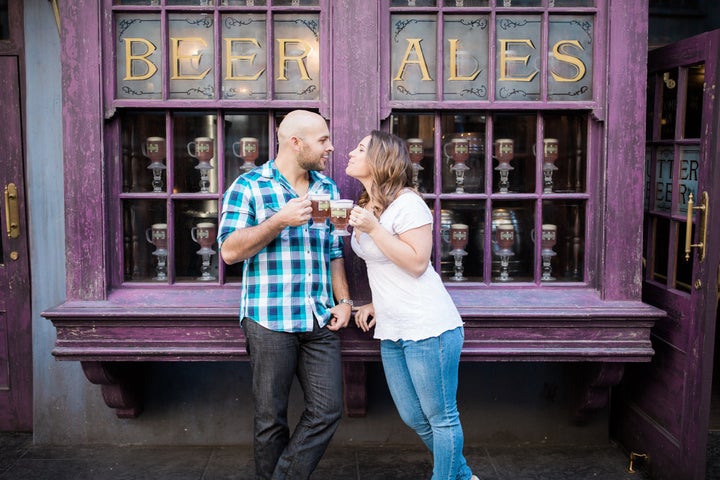 "I love all things Harry Potter," Michele told The Huffington Post. "I have been a huge fan since the beginning. When Jared and I first got engaged, I knew I wanted to do something different for our engagement pictures."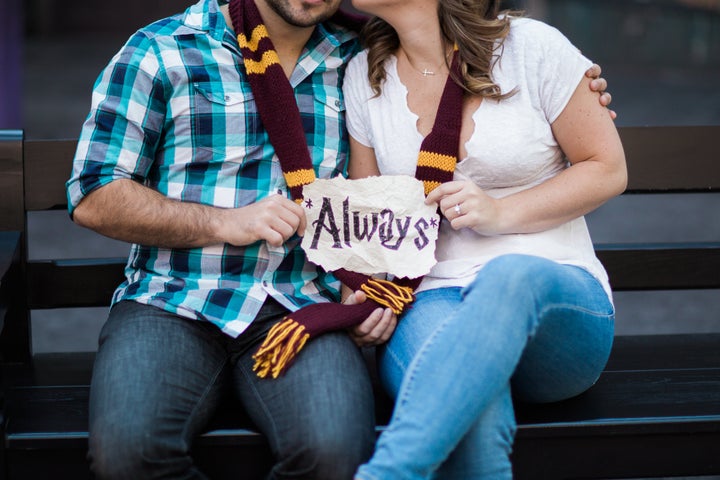 The Florida couple were already planning to visit the theme park with Jared's best friend, Kevin Cucci, who also happens to be a photographer, so they figured it would be the perfect opportunity to do the shoot.
They got some festive shots, to say the least.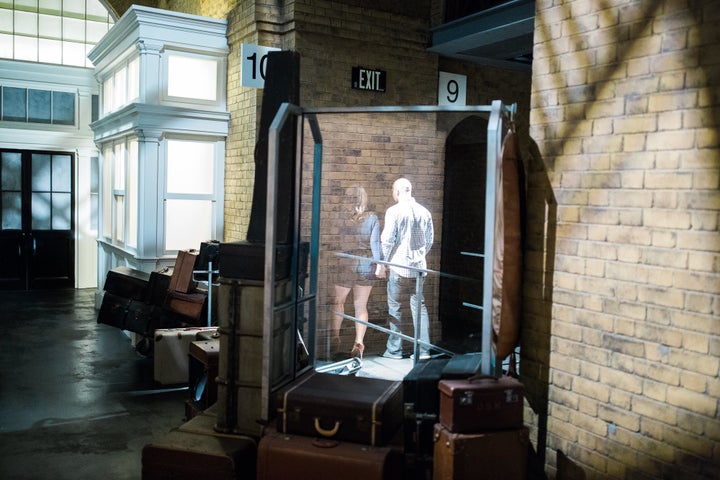 One of the things Jared loves most about Michele is her passion for the series.
"He has told me that he loves how much I love it," Michele said. "He loves my passion. He can't get over the fact that I'm still as intrigued with the series when I read it for the seventh time [as I was when I read it for the first], and doesn't mind that I can't even hear him talking to me while I'm reading."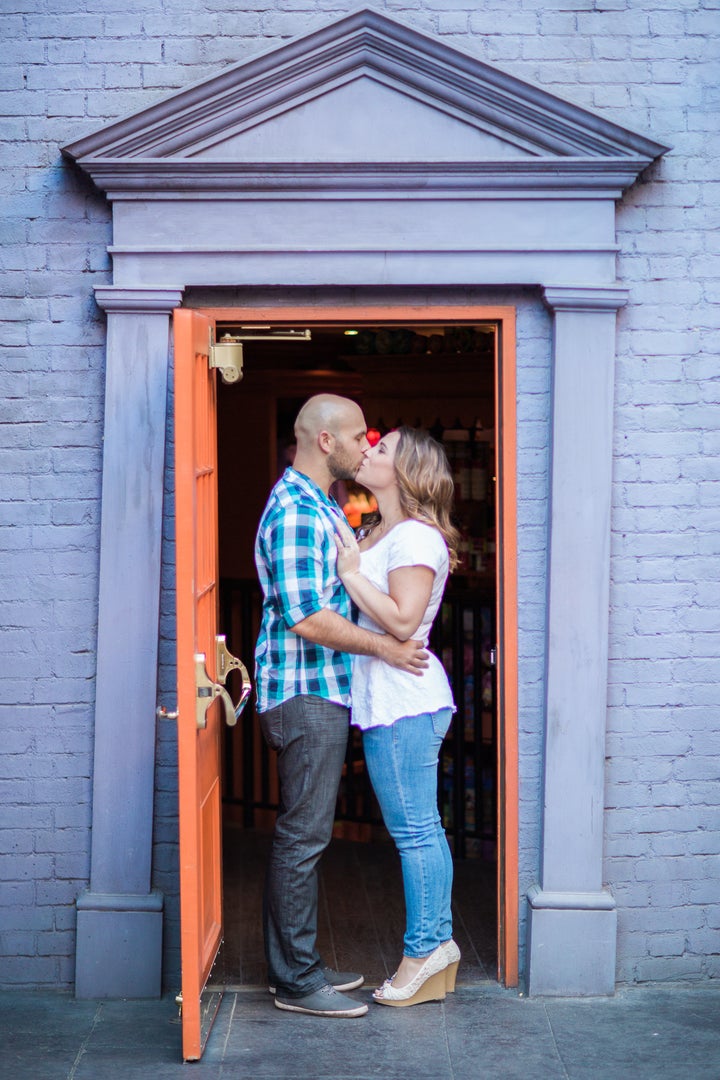 The couple, who plan to marry in May 2017 at a country club in Delray Beach, Florida, grew up in the same town and were friends in high school. They reconnected when Michele moved back to South Florida after graduating with her masters degree and dated for two-and-a-half years before getting engaged.
Michele says they are trying to incorporate some Harry Potter elements into their wedding as well.
"I think we will do themed party favors and/or decor, but rather than in-your-face or over-the-top we're thinking Easter eggs and hidden gems that only Potterheads would notice," Michele said.
Check out more shots from their magical engagement shoot below: