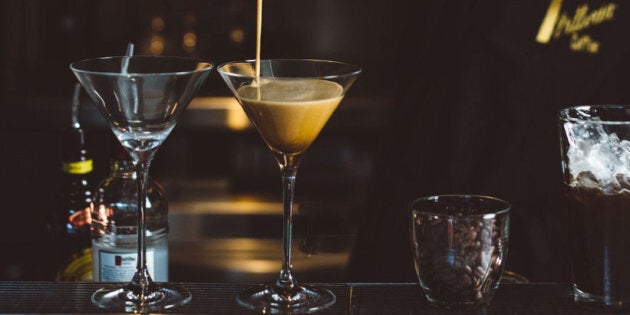 Espresso martinis combine two great things in life: strong coffee and alcohol. And because it's Saturday, what's a better time than now to share four incredibly smooth and sleek espresso martini recipes from expert mixologists around the country to kick off your weekend in style.
If you love your classic espresso martini, we've got you covered, don't you worry. But if you love an espresso martini with a twist, you will swoon over these sweet versions: salted caramel, tiramisu and salted coconut.
To get started, we chatted to Simon Creswick from Vittoria Coffee to find out what makes the perfect espresso martini.
"The trick is that the coffee must be fresh -- full bodied, medium dark espresso, 100 percent Arabica," Creswick told The Huffington Post Australia. "Grind fresh and extract the espresso shot just prior to pouring into the cocktail shaker.
"For a coffee enthusiast seeking real coffee flavour, use a double shot and don't overpower the drink with alcohol."
Crewick also recommends staying away from coffee flavoured liqueur and to use sugar syrup for a sweet kick.
"With the right espresso base you don't need an artificial coffee flavoured liqueur. Use a sugar syrup for sweetness," he explained. "Another pro tip is to add a very small amount of cocoa and chilli. If you're garnishing with whole bean coffee, makes sure it's fresh quality Arabica."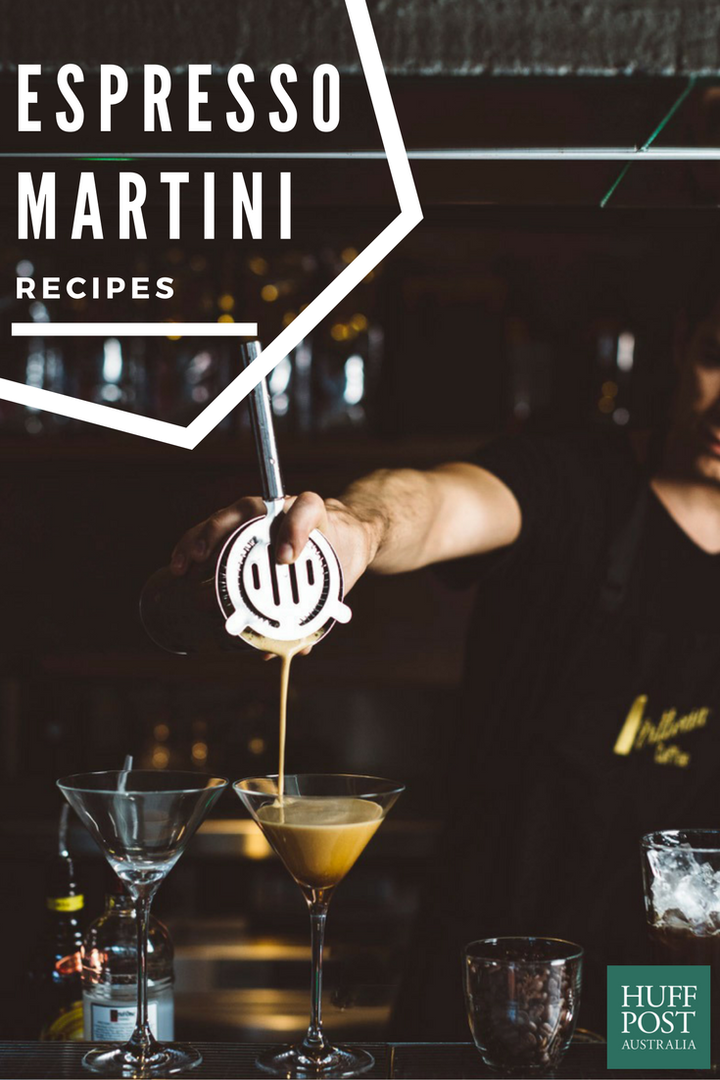 1. Classic espresso martini
INGREDIENTS
30ml freshly brewed coffee, chilled
45ml vodka
15ml coffee liqueur
15ml sugar syrup (mix together one part sugar to two parts water)
Cubed ice
Vittoria Coffee Beans, to serve
METHOD
Our experience is that vodka makes for a smoother drink than gin as a base. To make the espresso martini, add all ingredients into a shaker with ice shake hard and strain into a martini glass. Garnish with coffee beans and serve.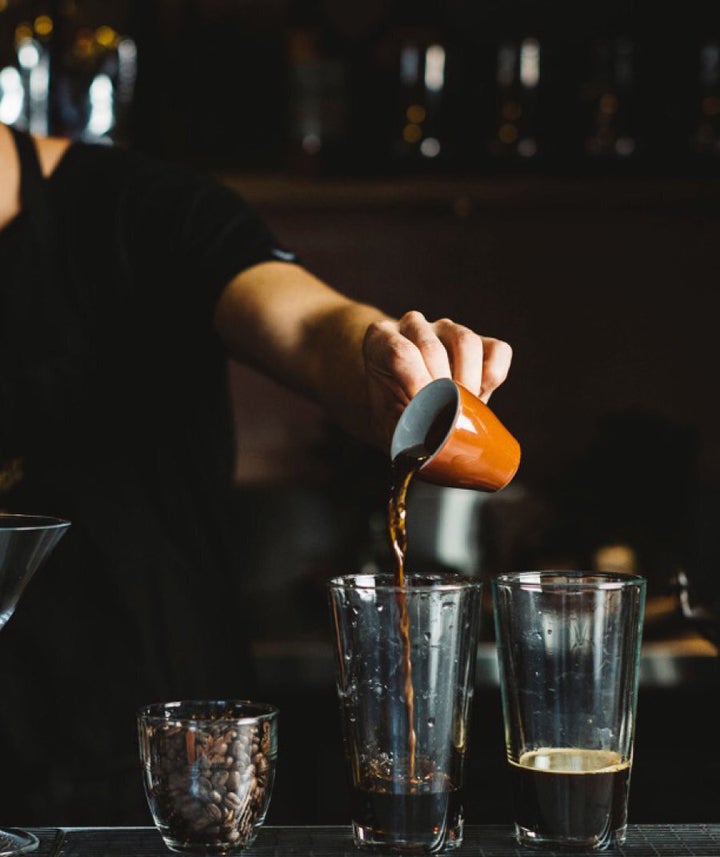 2. Salted caramel espresso martini
Recipe by Kurtis Bosley, Public House Management Group mixologist and cocktail creative at The Woollahra Hotel.
INGREDIENTS
30ml vodka
15ml Kahlua
10ml salted caramel syrup
45ml fresh espresso coffee
METHOD
Add all ingredients into a shaker with ice, shake hard and strain into a martini glass. Garnish with coffee beans or honeycomb pieces for a perfect finish!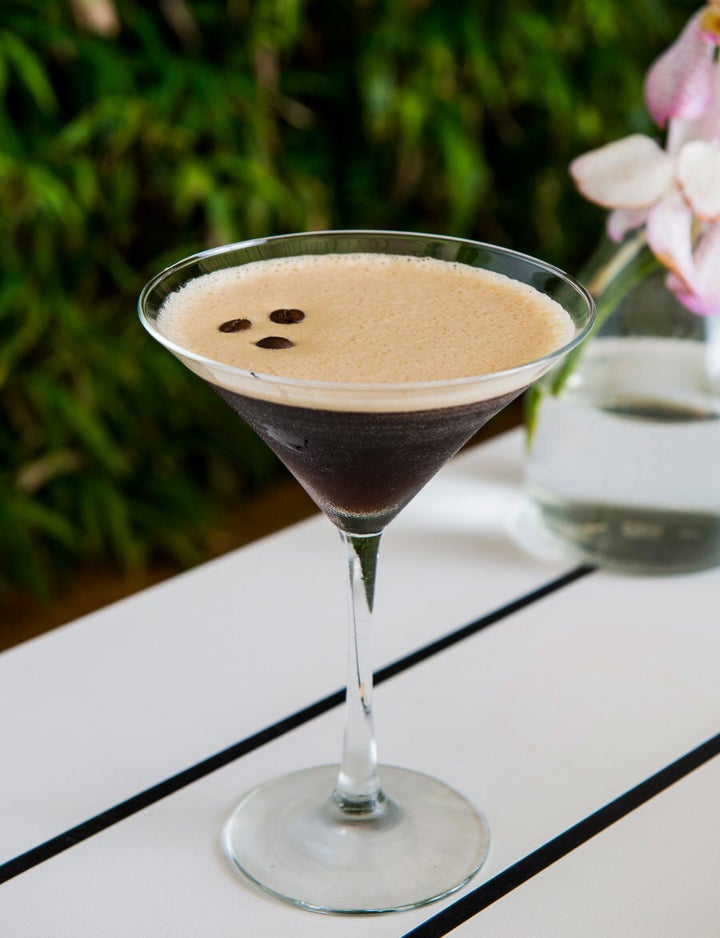 3. The tiramisu martini
INGREDIENTS
30ml Avion espresso tequila
20ml Kahlua coffee liqueur
30ml espresso coffee
10ml Baileys irish cream liqueur
Cream float
METHOD
1. Shake tequila, Kahlua and chilled espresso, and gently strain into a chilled martini glass.
2. Using a bar spoon, slowly pour the baileys into the glass, which will create a layer at the bottom of the martini.
3. From a squeegee bottle, pour over a little cream on top (to float the cream) and garnish with coffee beans. Drink and enjoy.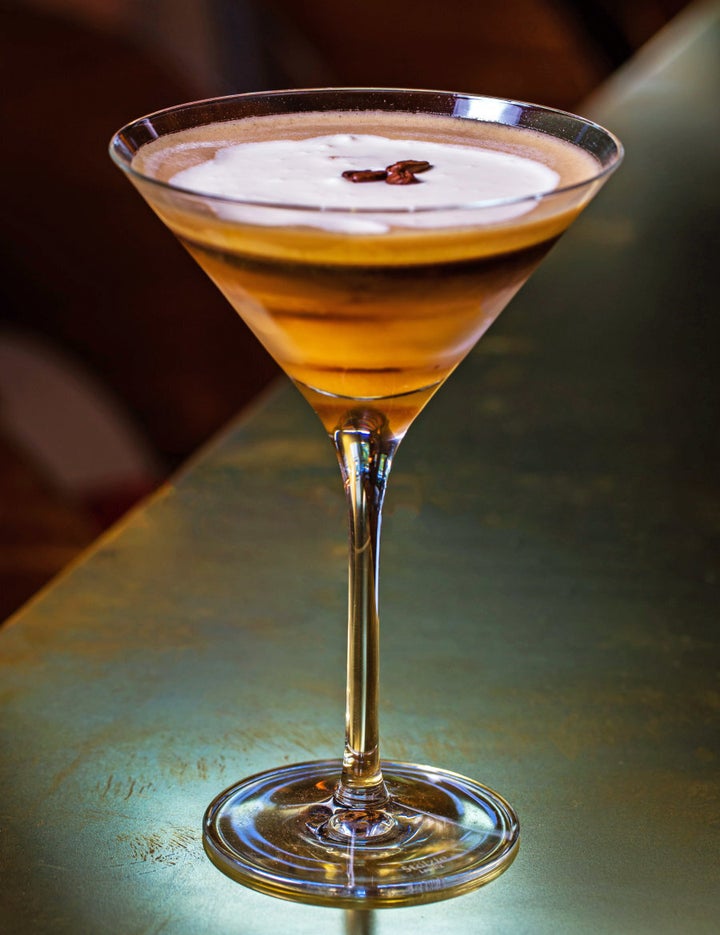 4. Salted coconut espresso martini
Cocktail recipe by Adam Leonardi, venue managerat Hacienda.
INGREDIENTS
45ml Pampero Especial rum
15ml Kahlua
15ml salted coconut syrup (see recipe below)
45ml freshly made espresso coffee
Shredded coconut, for garnish
Salted coconut syrup (1:1 ratio of sugar and water):
3 cups desiccated coconut
500g caster sugar
500ml water
5 teaspoons salt
METHOD
1. To make the salted coconut syrup: in a pan, pour in the desiccated coconut over a low heat and stir occasionally. Once the coconut has begun to brown, turn off and set aside.
2. In a pot, add the caster sugar and water and set to boil, stirring occasionally. Once the sugar has dissolved in the water, pour in the coconut and stir well over a medium heat. Add the salt and continue to stir. Strain off the syrup and place in the fridge to chill, then decant into a clean container.
3. To make the garnish: place the desiccated coconut into the oven preheated at 120°C for 5-10 minutes. Ensure it is well spread out over baking paper without any clumps. Once dehydrated, take out of the oven and leave to dry out fully.
4. To make cocktail: shake all ingredients and double strain. Serve in a coupe glass and garnish with the shredded coconut.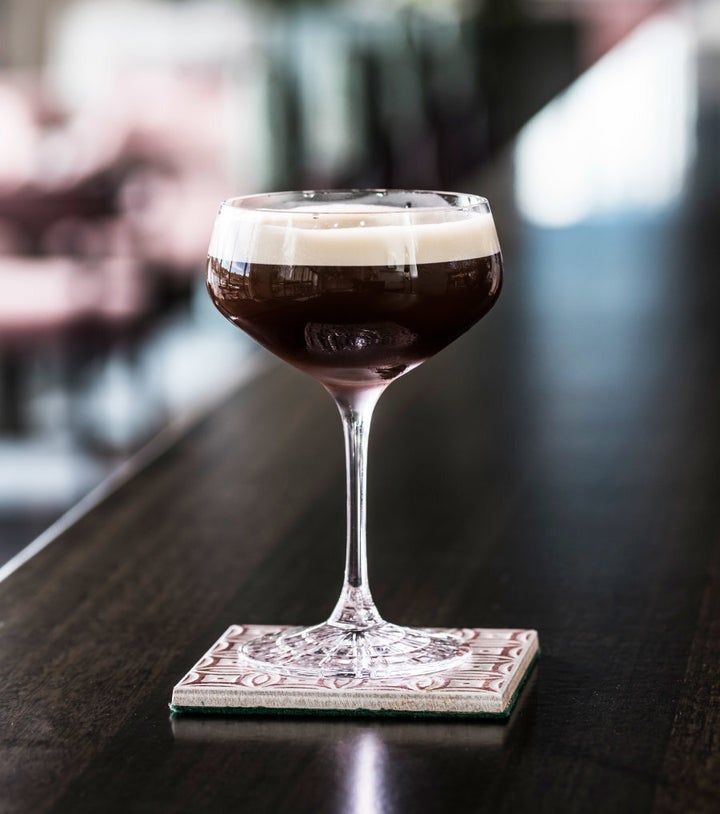 Popular in the Community