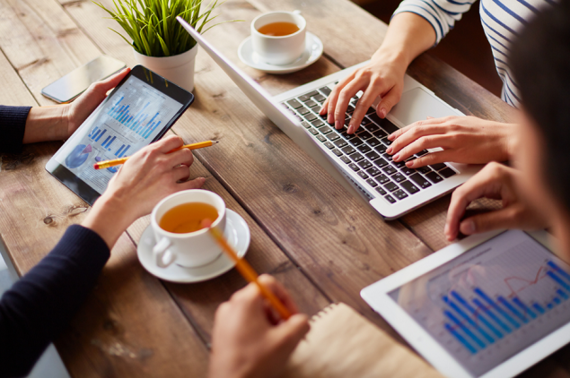 When we look at the core values and lifestyles of the millennials we begin to see why freelance is a perfect fit for them. Millennials like freedom and flexibility. They love to do what they love, and they tend to be tech savvy.
These are the combination of the kind of things freelancing offers them. Freelancing provides the advantage of being location independent, and not tied to a schedule. So, it is not surprising why freelancing is more appealing to the millennials.
In this article, I will be sharing five of the most common freelance jobs among the millennials and why they go for them.
Writing presents a broad option from which millennials can choose and specialize. Through a number of open courses and resources online, millennials are able to develop their writing skills and offer such as a service to people.
There is no strict qualification needed for you to be hired as a writer other than having good writing skills. This is one of the reasons a lot of millenials opt for writing opportunities.
Many millennials are turning the flair for photography into work. Even those without the natural talent for photography prefer to spend money in taking photography courses to hone their skills. This I can say, is one of the easiest freelance jobs.
Millennials are turning to this job due to the ease and flexibility it offers. Many even see it as a fun way of making money. By offering to take pictures at friend's birthday or rehearsal dinner, quite a lot of millennials have discovered the potential hidden in photography freelance job.
Many millennials make their living by setting up online shops. Etsy for instance, is a handmade marketplace with its own style and vibe. It is a platform that helps many artisans, crafters, and makers bring their work and product to a much wider market on the internet. One unique thing about etsy is that anyone could create shop around anything or campaign like ALS ice bucket challenge shirts, christmas gift ideas, festive home décor.
Etsy is unique. One cannot compare it with Amazon or Ebay. Just like amazon promo code, Etsy makes use of coupon codes as a marketing strategy for its users. And compared to other marketing platforms, it is easier to build your own brand on etsy. This is why many millenials find it a lot more appealing.
It offers quite a number of options for people to specialize in. Thus, millennials are tapping into this opportunity big time. Unlike most freelance job, graphic designing requires having a number of skills.
Fortunately, these are skills that are peculiar to millennials anyway as they are more technology-oriented and creative thinkers.
There are thousands of videos about anything on YouTube. This is particularly open to anyone as there is no special skill involved. Millennials generally have a flair for the Internet, particularly social media. Many of them have turned to YouTube sensation as a freelance job by providing video that either entertain people or solves a problem.
With no certification restrictions, it's not surprising that it's appealing to the millennials. Since all it takes is a video of whatever you can do that will benefit others! What a smart way to make money!
While the normal 9 to 5 job is not really vaporizing, many millennials are seeing a future in freelancing. With the flexible work hour, it is the perfect fit for most millennial. Thus, to attract this current generation, providing them flexible work time might be one of the ways to reach, appeal and get the best of them.
Calling all HuffPost superfans!
Sign up for membership to become a founding member and help shape HuffPost's next chapter