Brott's collection, titled "Pentimento," is composed of photos she took of stylish women of a certain age who she spotted on the streets of New York City. Brott, a 20-something herself, says as a child she developed a fascination with the glamour of Billy Wilder's Sunset Boulevard, set in the 1950s. The style of that era, she says, has been lost on the younger generations.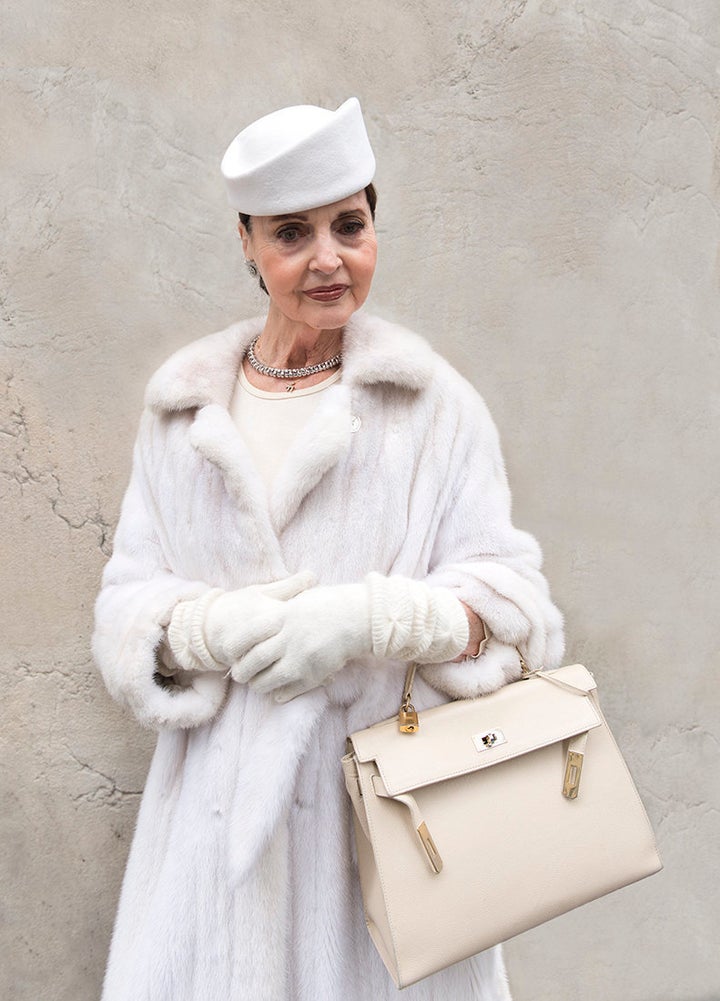 "These women grew up in an era where 'dressing up' didn't mean quite the same thing that it does now," Brott said in an email to The Huffington Post. "This was just the way you dressed on a daily basis. It's part of their identity -- the way they grew up. An engrained attitude of: 'Show your best face to the world, and you'll begin to absorb that confidence you project.'"
The women are thought to be in their 60s and up, though Brott made it a point not to ask them their age or to find out their entire life story. She wanted to leave a little to the imagination. 
She says these women are like "a time capsule," showing the younger generations how to age gracefully one day. "I see that determination, to hold on to a level of classical grace, beauty, style, that you just don't see anymore," she said. "I'm not sure how many of these women even realize how incredible they are, walking through a crowd of American Apparel-clad 20-somethings who are wearing the exact same outfit but in different colors. They are like a very rare breed of bird. And we best start taking notes before it's too late."
PHOTO GALLERY
8 Guidelines For Stress-Free Aging
Calling all HuffPost superfans!
Sign up for membership to become a founding member and help shape HuffPost's next chapter