John Rabbia and Michael Richman are both members of the Flaggots, an LGBT color guard troop. They also happen to be dating. The pair first met at a party the night before their first Flaggots practice three years ago in New York City.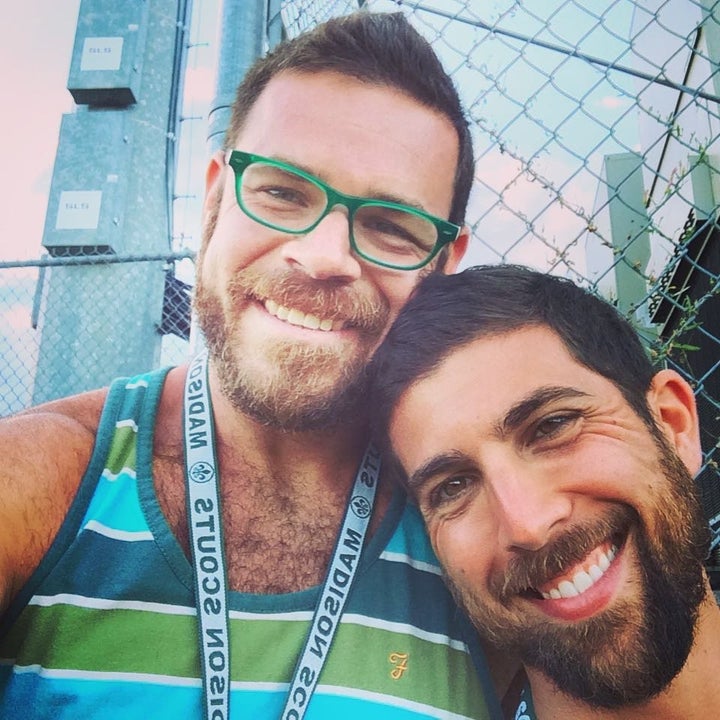 So it's only fitting that Rabbia would propose following a Flaggots performance during NYC Pride. The pair got engaged on June 26 after performing in a color guard routine to the tune of Jess Glynne's "Hold My Hand." Watch a video of the performance and proposal below.
Near the end of the performance, one of the troop members pretended to sprain his ankle to distract Richman, while Rabbia made his way over. After Rabbia proposed, Richman of course said "yes!"
"I wanted to propose to Michael the same way that we met: spinning flags at Pride," Rabbia told The Huffington Post.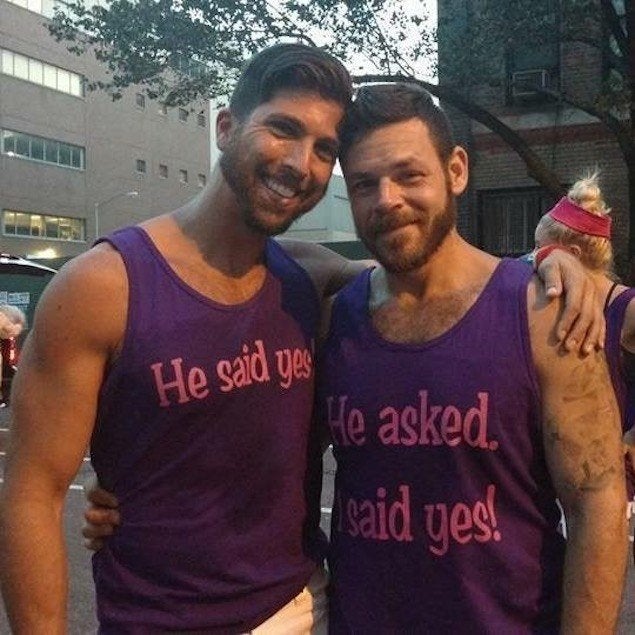 He spent nearly a year planning the proposal, which required the participation -- and discretion! -- of the entire Flaggots crew.
"When it came time to practice the routine, I asked two of our friends to invite us out to dinner early enough that we would have to leave and miss the end of practice," Rabbia said. "That's when the rest of the group learned the part where I proposed. When we showed up the day of the parade, one of my friends pulled me aside and showed me a video of the proposal choreography so that I would know when and where to go."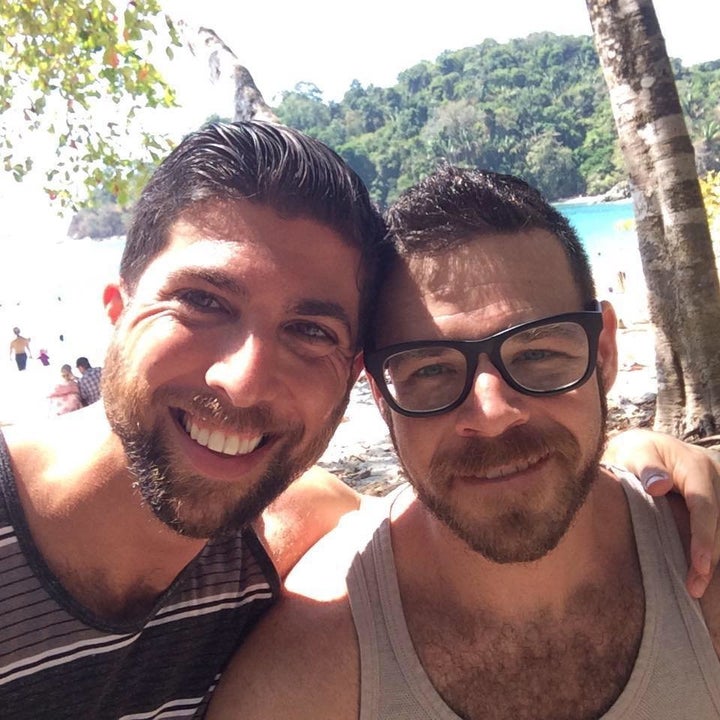 Rabbia and Richman have both been involved in color guard since childhood, and they are both instructors to this day.
"I experienced a great amount of ridicule for being effeminate and for outwardly doing color guard as a kid," Richman said. "So, naturally, it feels so rewarding to know the activity that I was ridiculed for is the very activity that has brought me the most amount of joy in my life."
The pair hope their engagement video, which went viral after it was posted on Facebook on June 26, will help to build a more tolerant future.
"The most unexpected and heartwarming bit of feedback we've gotten has been from heterosexual families who have said that they used the video to talk to their children about marriage equality," Rabbia said. "Juan Ramon Guerrero and Christopher Leinonen, the couple killed in the Orlando shooting, should have had a moment every bit as magical as we are having but it was taken away from them. I hope the video of our friends and our joy can show everyone, young and old, that love is love is love."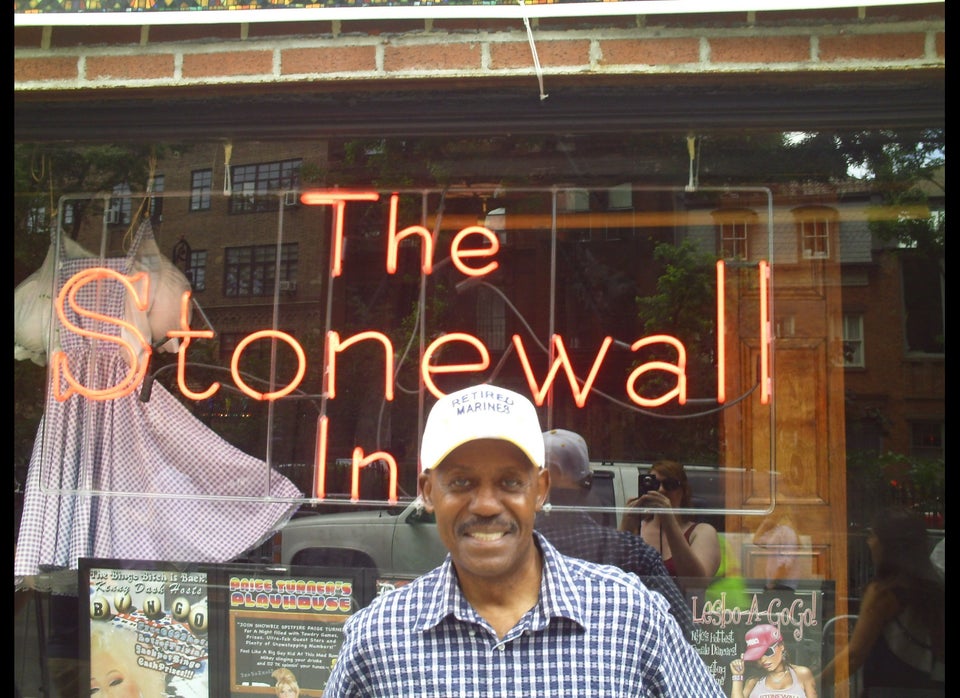 Gay Pride Around The World