You don't have to travel all the way down south to get phenomenal Texas-style barbecue. This is mainly thanks to Smoque, which does slow-smoked, hardwood-cooked meat, made just like the legends do in the Lone Star State. The team here has barbecue down to a science, as evidenced in the lengthy manifesto that you can download on the company website. It includes a hot take on spare ribs versus baby backs, as well as an explainer on the proper bun to be used for pulled pork (not a packaged hamburger bun, it turns out).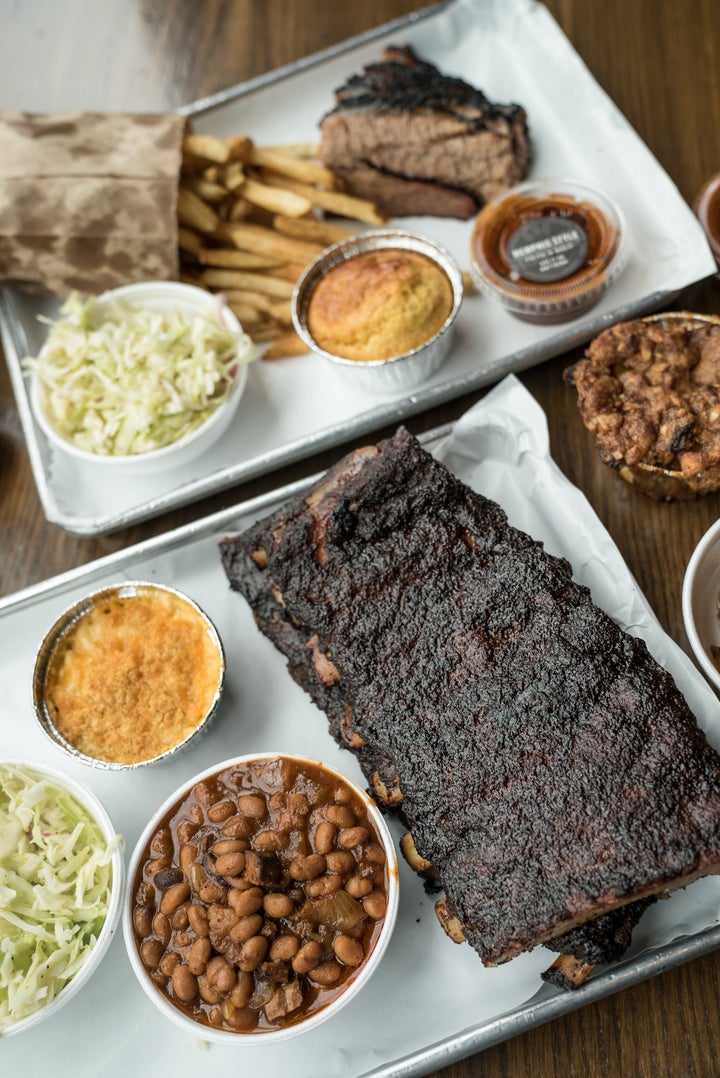 Smoque has paved the way for Chicago's own barbecue scene, giving rise to a number of spots on the North Side that have proven incredibly popular with locals. And if you're looking for one more reason to pay a visit to Smoque, the place is BYOB, so you can drink a six-pack while you line up for your 'cue (and trust us, there will definitely be a line).
Pro tip: The vinegar based coleslaw is made freshly throughout the day and is an excellent complement to any of smoked meats. Save room for dessert and try the pecan praline bread pudding.