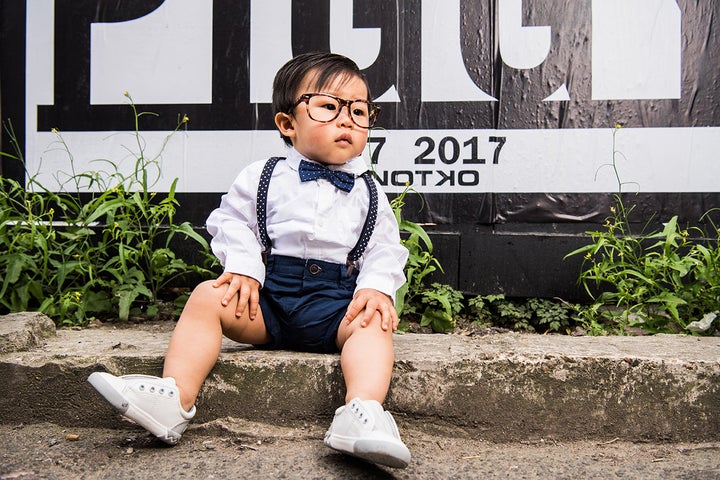 Stylist Kari Nyack teamed up with Tommee Tippee U.K. for a "hipster baby photo shoot." For the shoot, four adorable babies named Lyla, Ezra, Theodore, and Jahmali sported some artsy looks and posed around London's hip Shoreditch neighborhood.
The initiative is part of the baby product company's #WeanTogether campaign, which shares easy weaning recipes with "foodie" titles like "Deconstructed Autumn Fruit Crumble" (aka pear and blueberries) and "Nightvision Coulis" (aka carrots).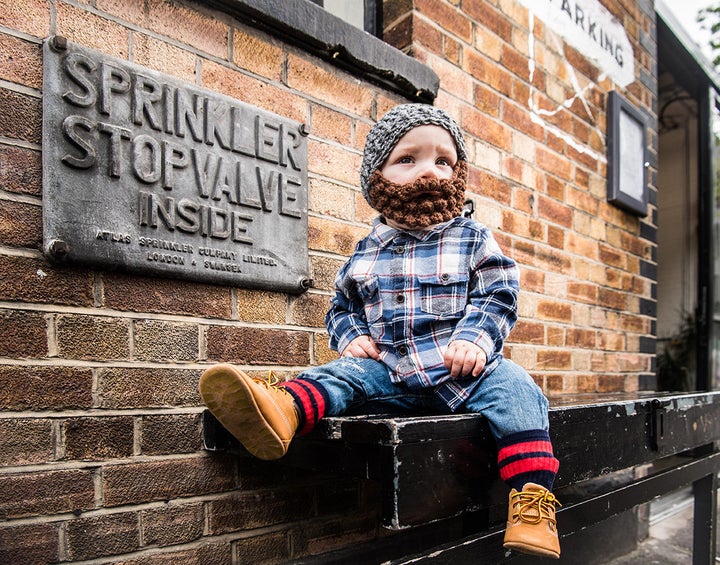 According to a press release, "The campaign aims to show parents that you don't have to be a hip master chef in order to create healthy meals for your baby, and empower them to make their own weaning recipes from scratch."
The company also invites parents to share their favorite weaning foods on social media and the campaign website. While the "hipster babies" haven't shared their reviews of the recipes, we have to imagine they're fans.
Keep scrolling for more hipster baby cuteness.