Hey, hey, the dog's eyes are up here, thank you very much.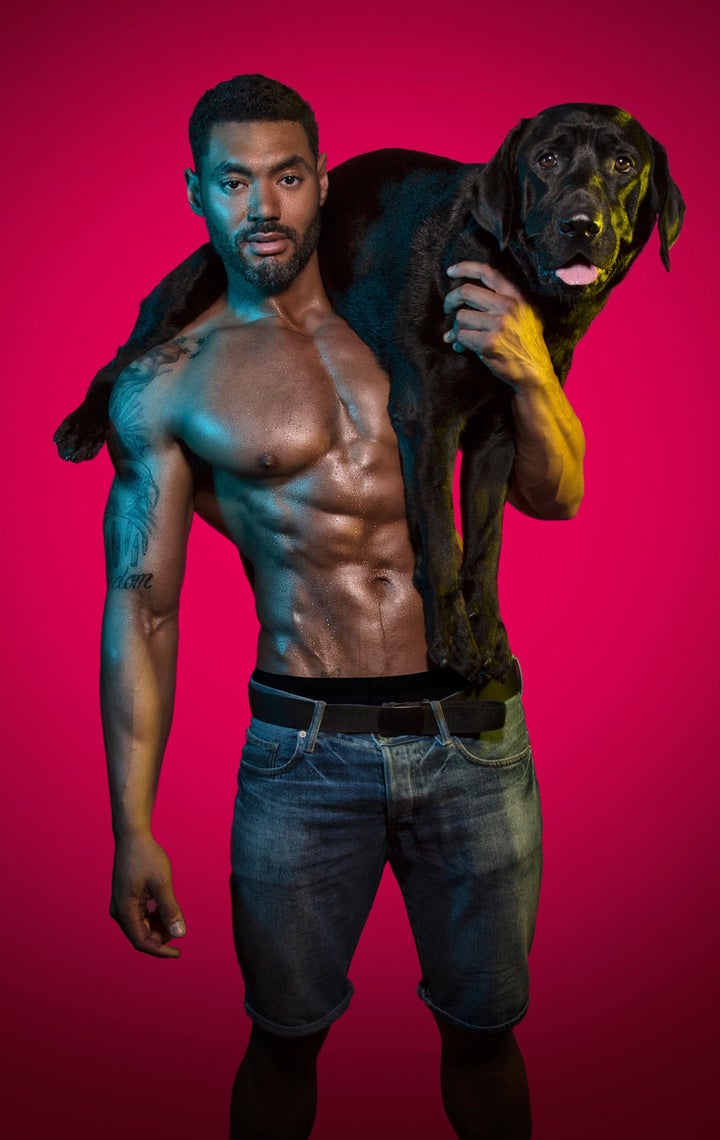 For the second year running, the nonprofit Louie's Legacy has come up with an extremely compelling case for animal rescue, in the form of a calendar that'll keep you feeling warm even when the weather's turned frigid.
"We hope that people will buy the calendar for the guys, but stick around and find out more about fostering, volunteering or adopting from Louie's Legacy or your local animal shelter or rescue," Emily Gear, the group's founder, said.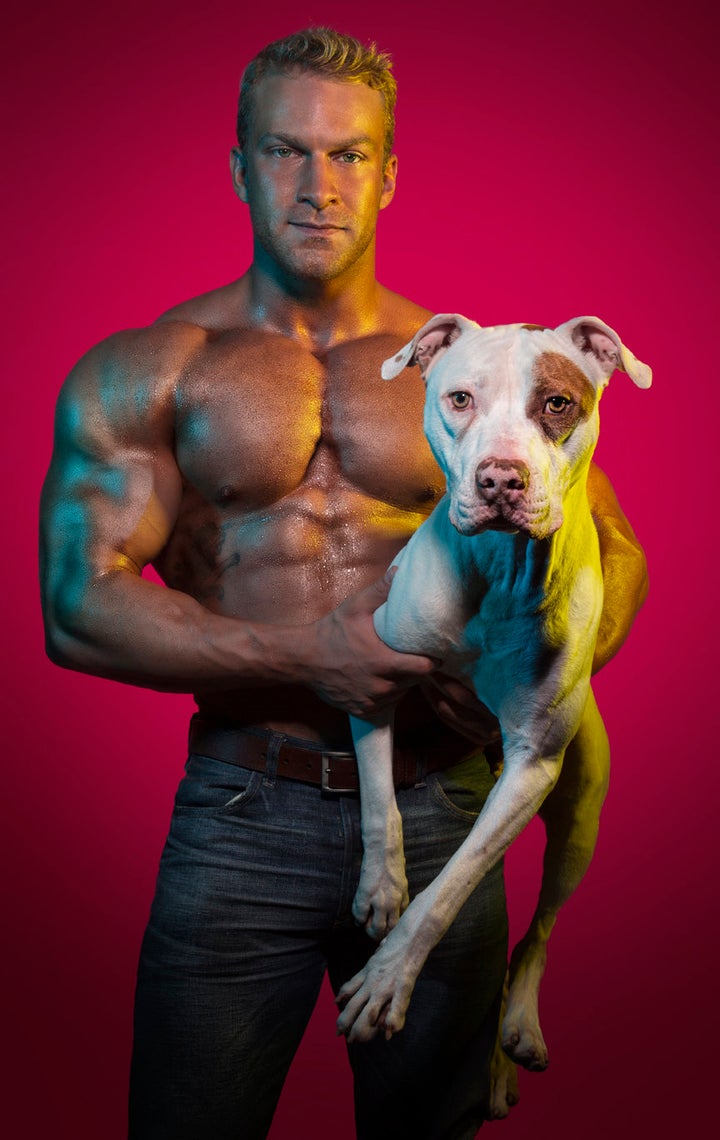 Sorry, did we say calendar? That should should be calendars.
That's right, last year's Hunks and Hounds calendar was so wildly successful, so fabulously appealing, that this year the group is putting out two different versions.
"People can get one or the other, but for a discount, they can get both," Gear said.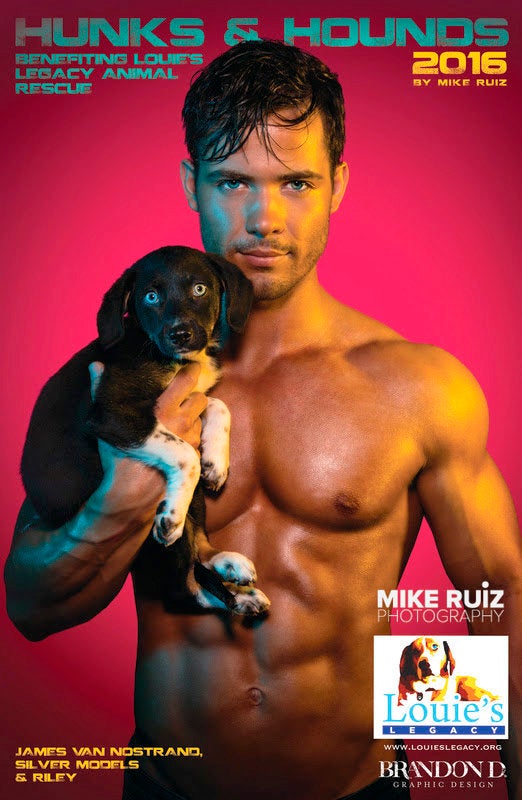 Mike Ruiz is the brilliant dog-loving photographer who is responsible for these images. (He and the models all do this shoot pro bono, or, you might say, pro canine.)
Ruiz tells The Huffington Post he's hoping that a very particular message comes through.
"We paired hulking men with sweet rescues to convey the idea that these animals need protection from the cruelty and indifference that exists in the world of discarded and abused dogs," he says. "If that isn't apparent to some, then we hope that they will appreciate the delicious eye candy!"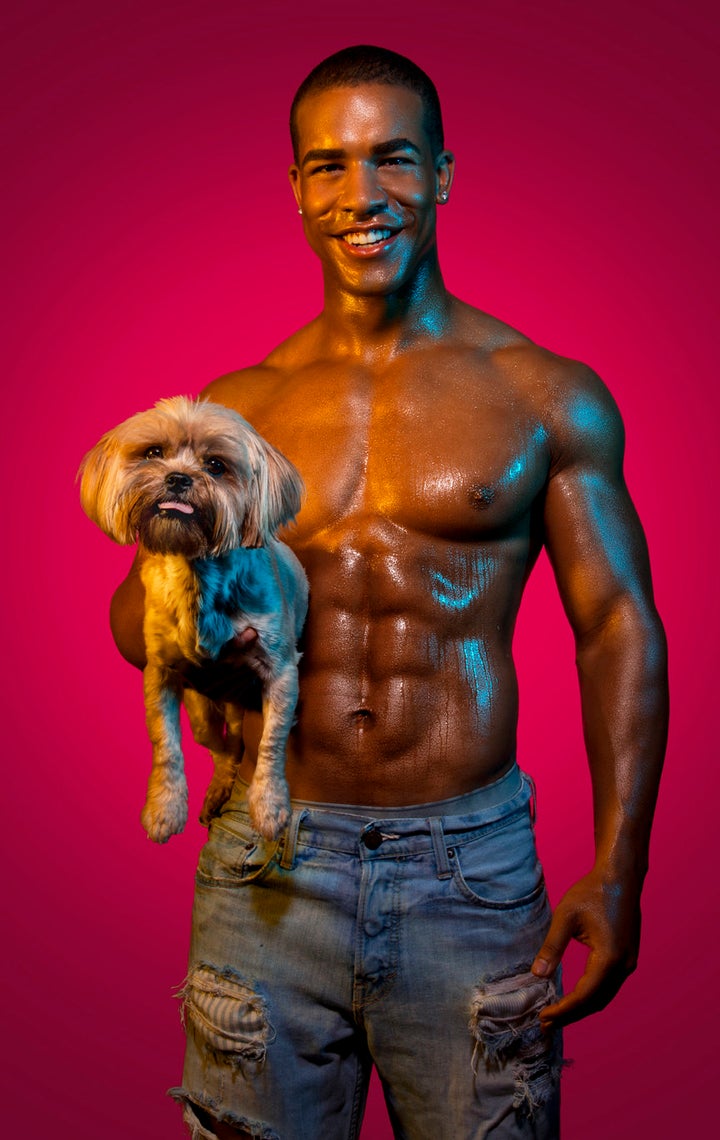 But seriously, this is Louie's Legacy's biggest fundraiser of the year, and calendar proceeds will cover a whole lot of homeless animals' medical bills.
"We are happy last year's calendar helped us save animals like Damien, a Rottweiler who required $6,000 in hip surgery in addition to his regular vet expenses, and others like him," Gear said.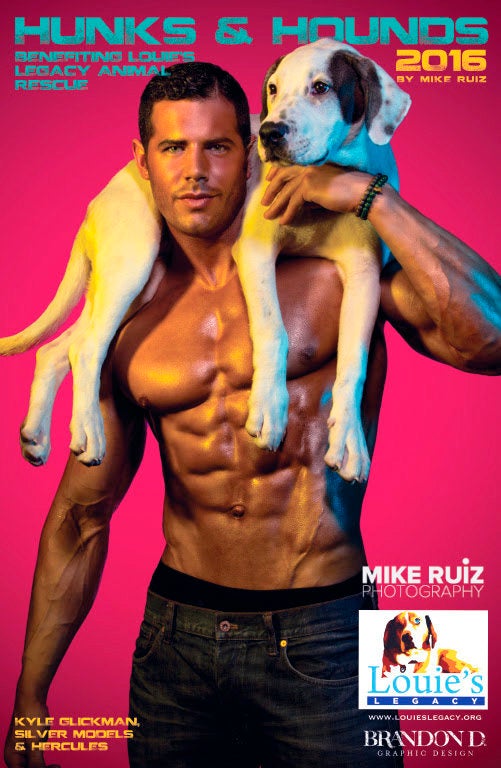 We do have one bit of slightly disappointing news. We can't speak for the humans, but all the dogs you're admiring here have already been adopted.
So, right now, you can only go home with their photos.
"Don't worry, there are plenty more waiting in rescue for their forever homes," says Gear.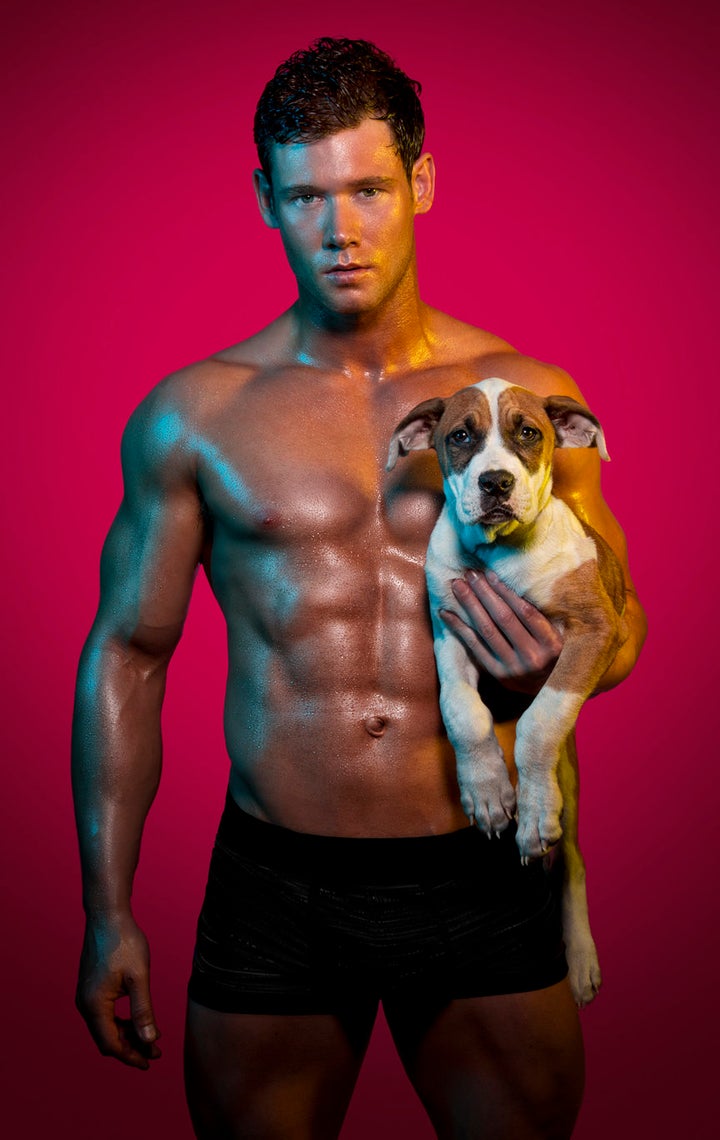 Get in touch at arin.greenwood@huffingtonpost.com if you have an animal story to share.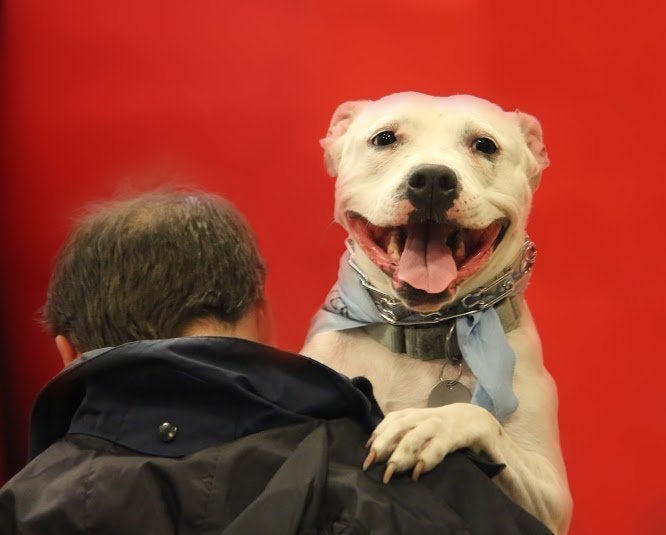 These Pit Bulls Need Homes!
Related