Jesse Freidin has spent the past year taking photos at animal shelters. But his subjects of focus are not dogs or cats. They're the humans.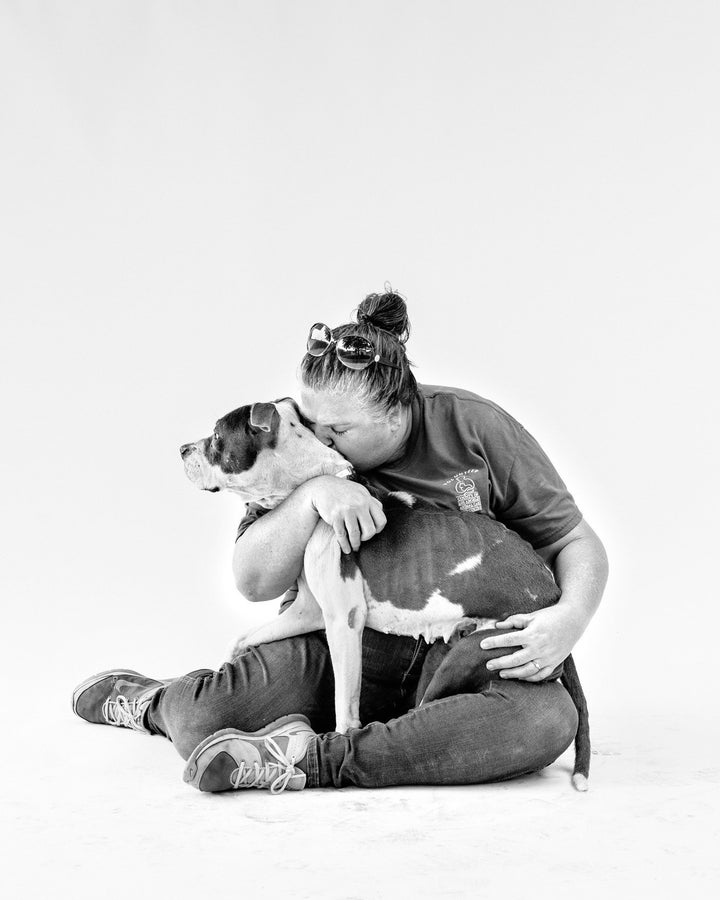 Freidin's project, called "Finding Shelter," examines the intimate bond formed between shelter volunteer and animal.
"No one talks about the logistical aspects of pet adoption, or how it takes a huge toll on people doing this work," Freidin told The Huffington Post. "These volunteers show up for free and carry the brunt of the work. They're the ones who allow the animals to go through the system and they're responsible for getting the animals adopted."
Freidin wanted to find out why these people, who dedicate hours upon hours to a thankless unpaid job, feel compelled to do what they do.
After shooting several volunteers at multiple shelters in California, Freidin noticed the volunteers had something "really beautiful" in common: "Across the board, if nothing else, these people have a deep desire to give back ... But in turn, are seeking some kind of support from that process."
The photographer describes the psychology behind the human-animal bond as something really complex; he says that dogs, in, particular, create a sense of support, safety and security. These things, Freidin has found, are easier to share with a dog than with a human. "There's this deep, unspoken connection between dogs and people. Together, we learn how to be social and trust and give love. People today aren't talking enough about that."
Freidin hopes his photos and their accompanying stories will help to get people talking. On Tuesday, he launched a Kickstarter to raise funds for a two-week trip to photograph 150 more dogs and volunteers at shelters across the country, and chronicle what he captures in a book. The photographer will give each shelter digital copies of his photos, so the animals have a greater chance of getting adopted. Freidin has mapped out the stops and production costs, but he's still unsure if his 10-year-old Boston Terrier, Pancake, will come along for the ride.
For a taste of what's to come, check out some of his first "Finding Shelter" portraits below.
Mari and Mark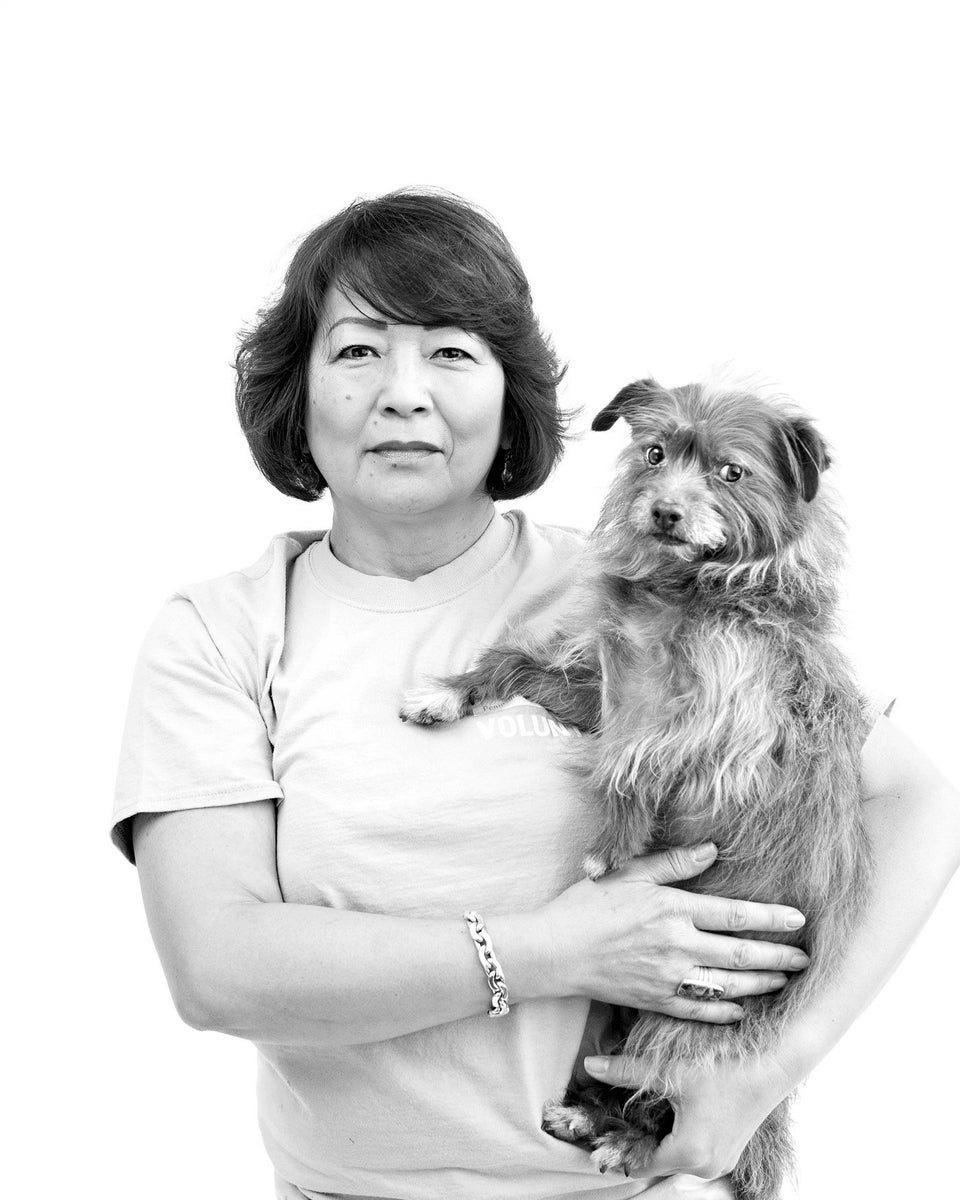 Jeremiah and Picasso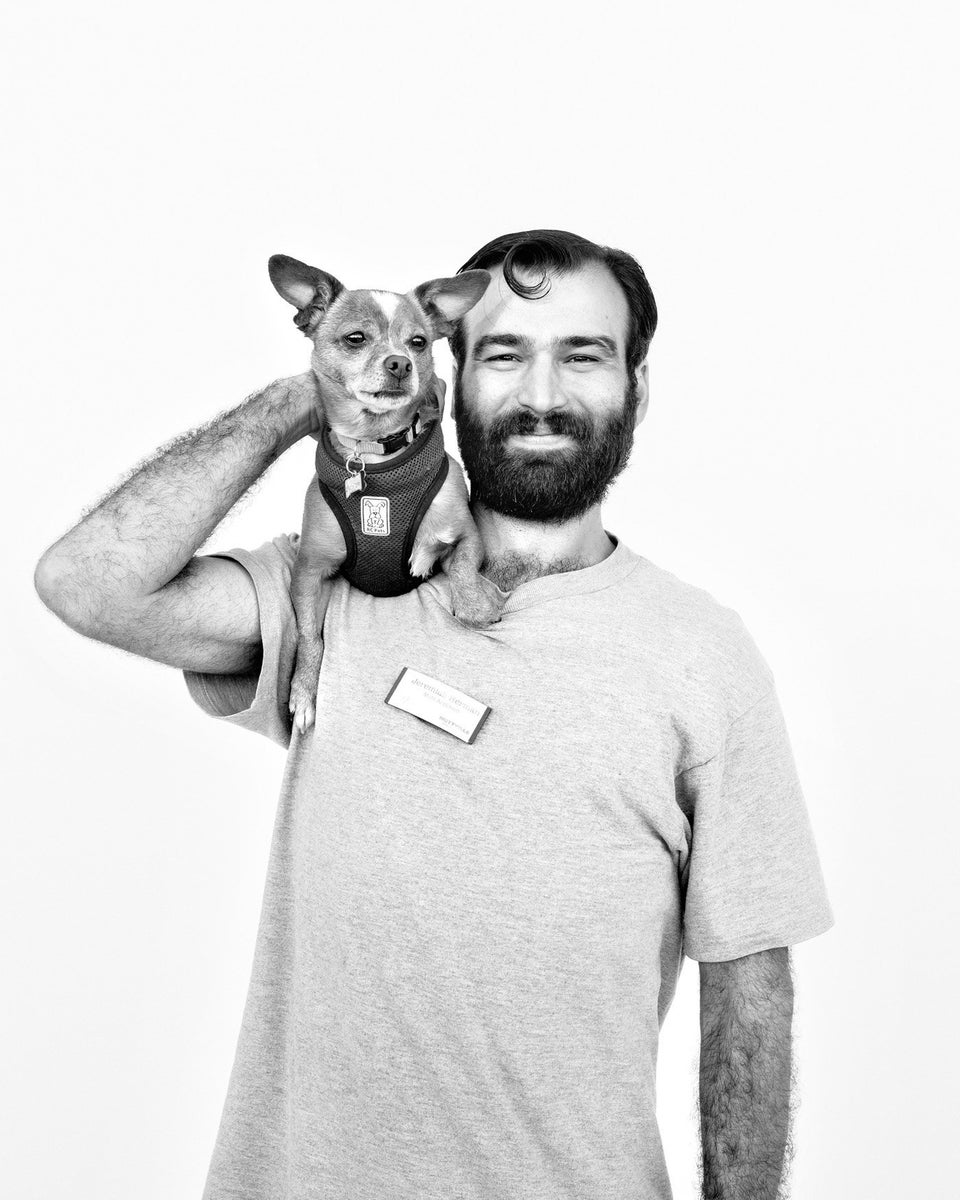 Letti and Jamie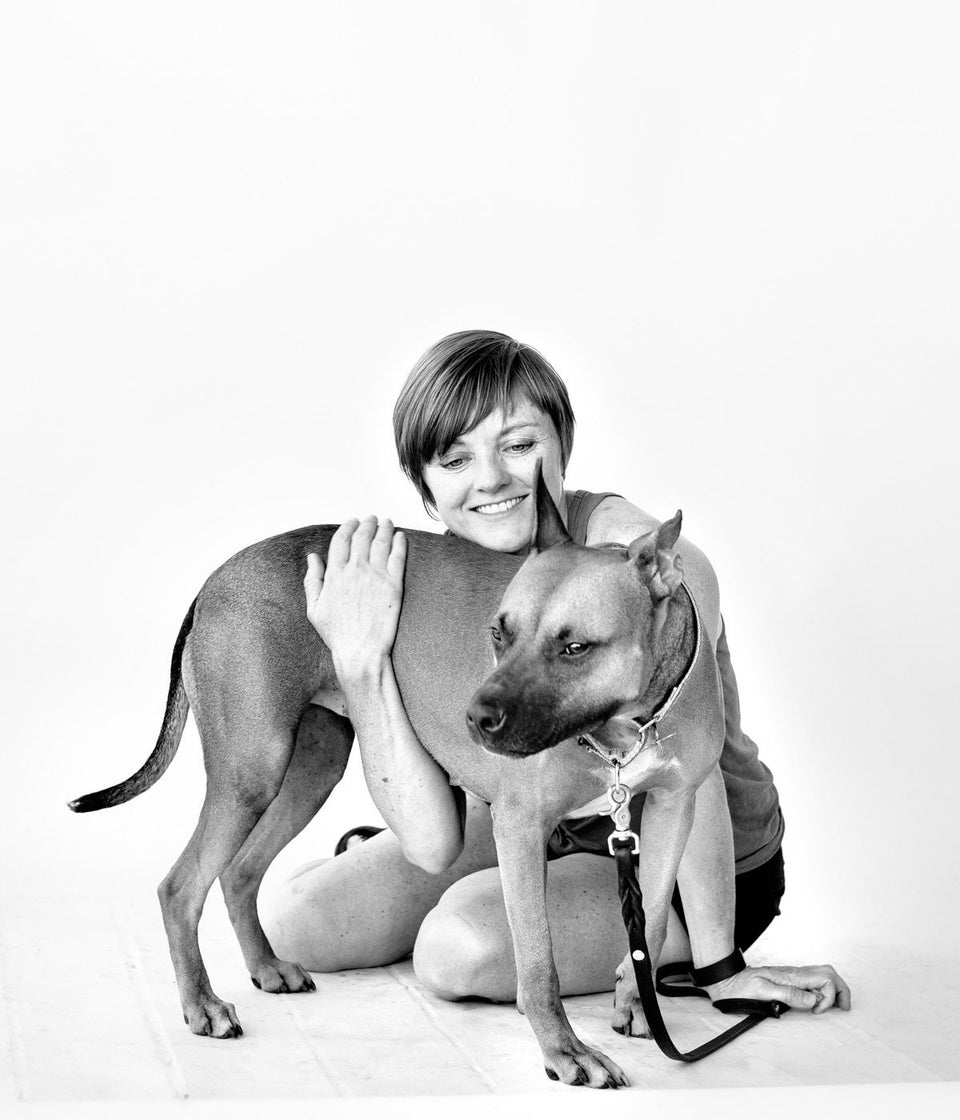 Lesley and Kona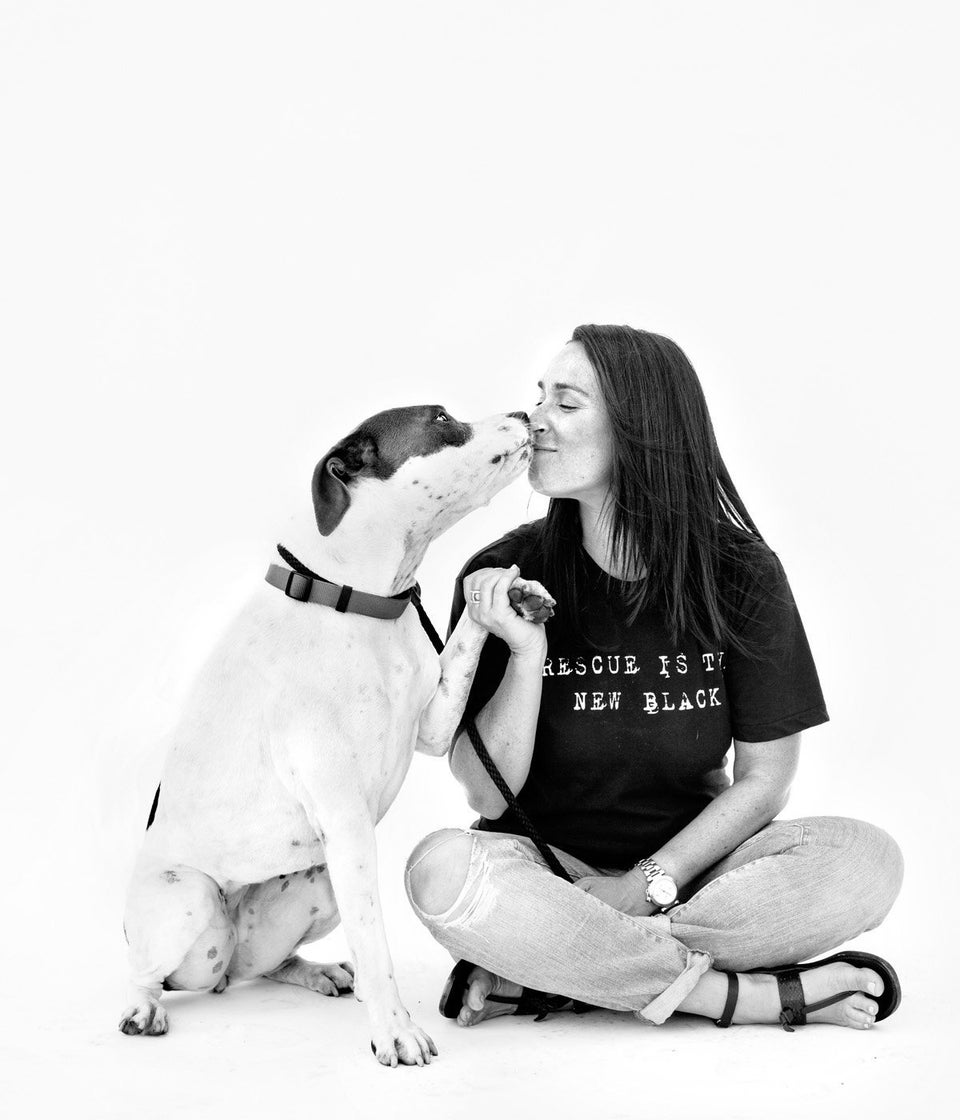 Tenille and Oliver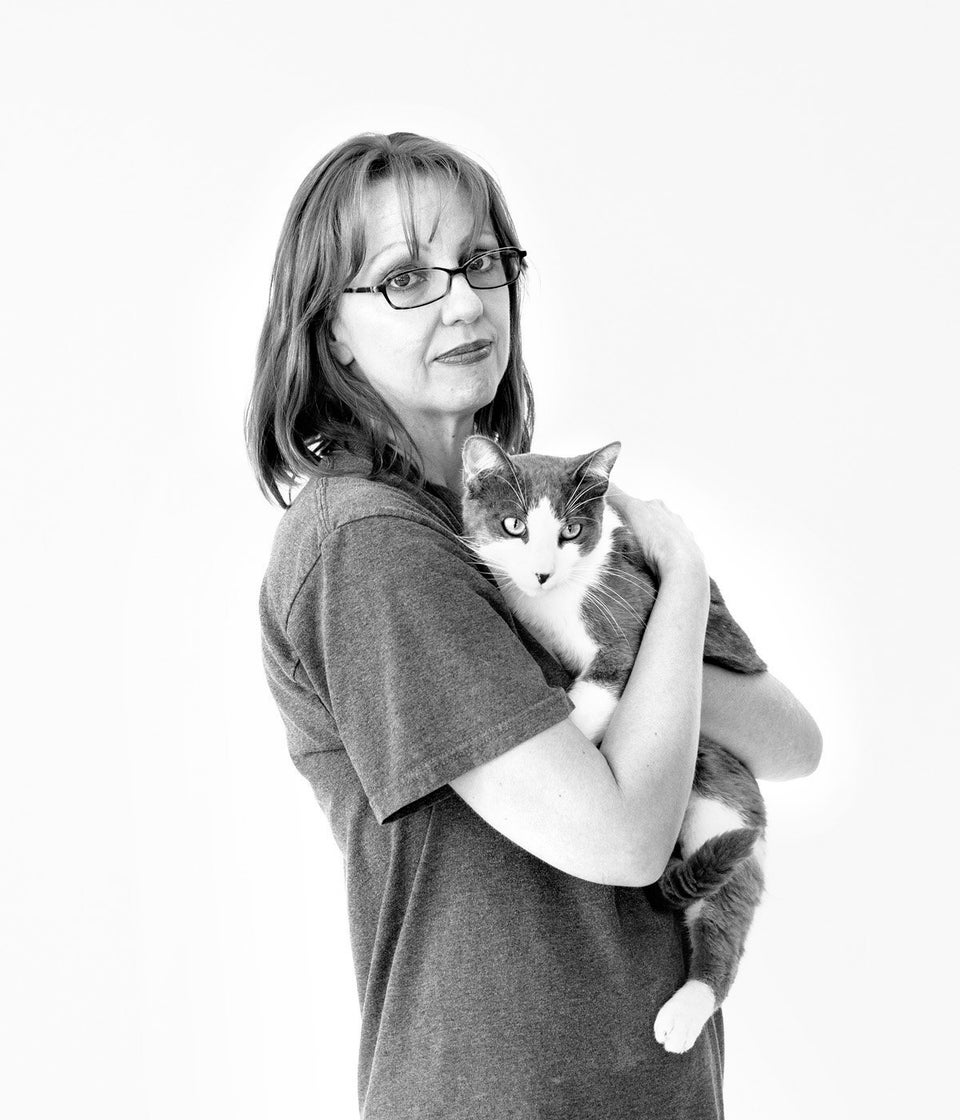 Tim and Rhonda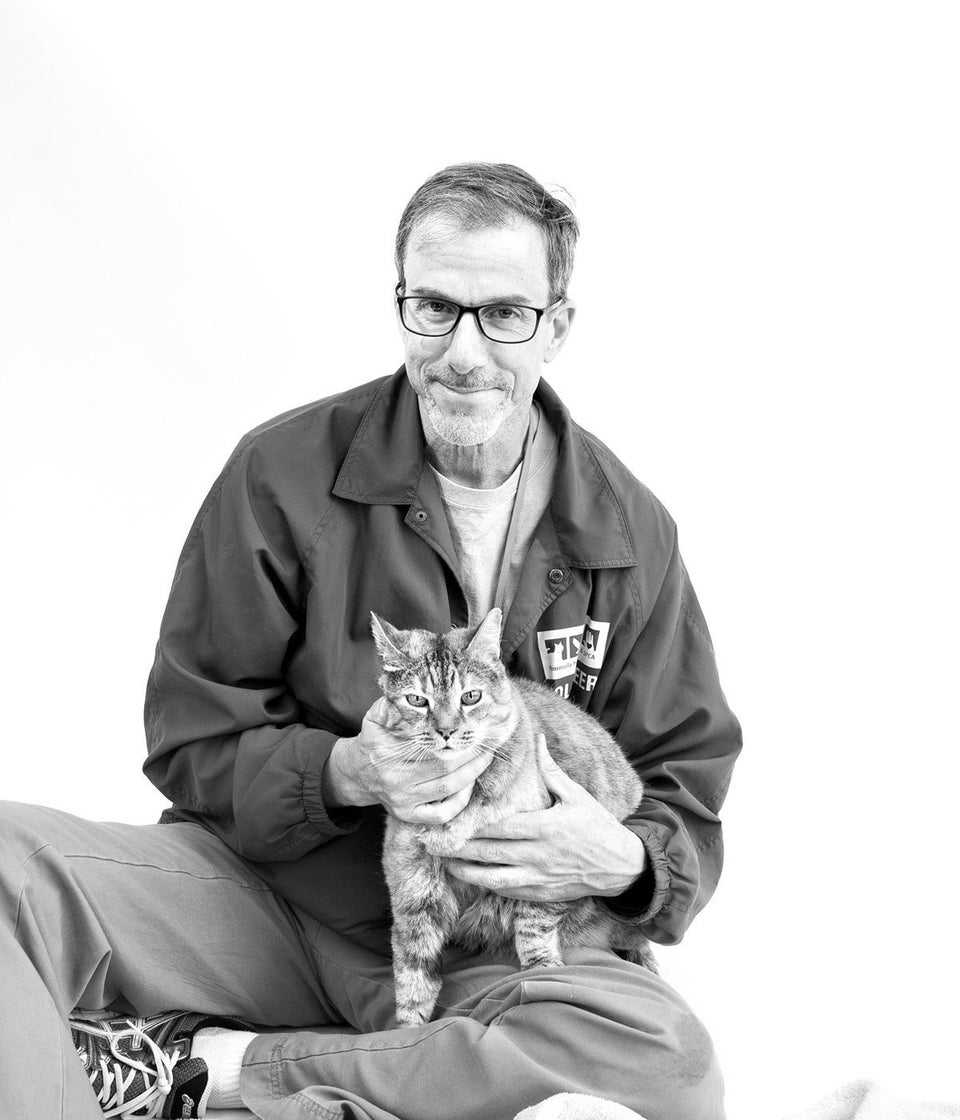 Barbara and Gwennie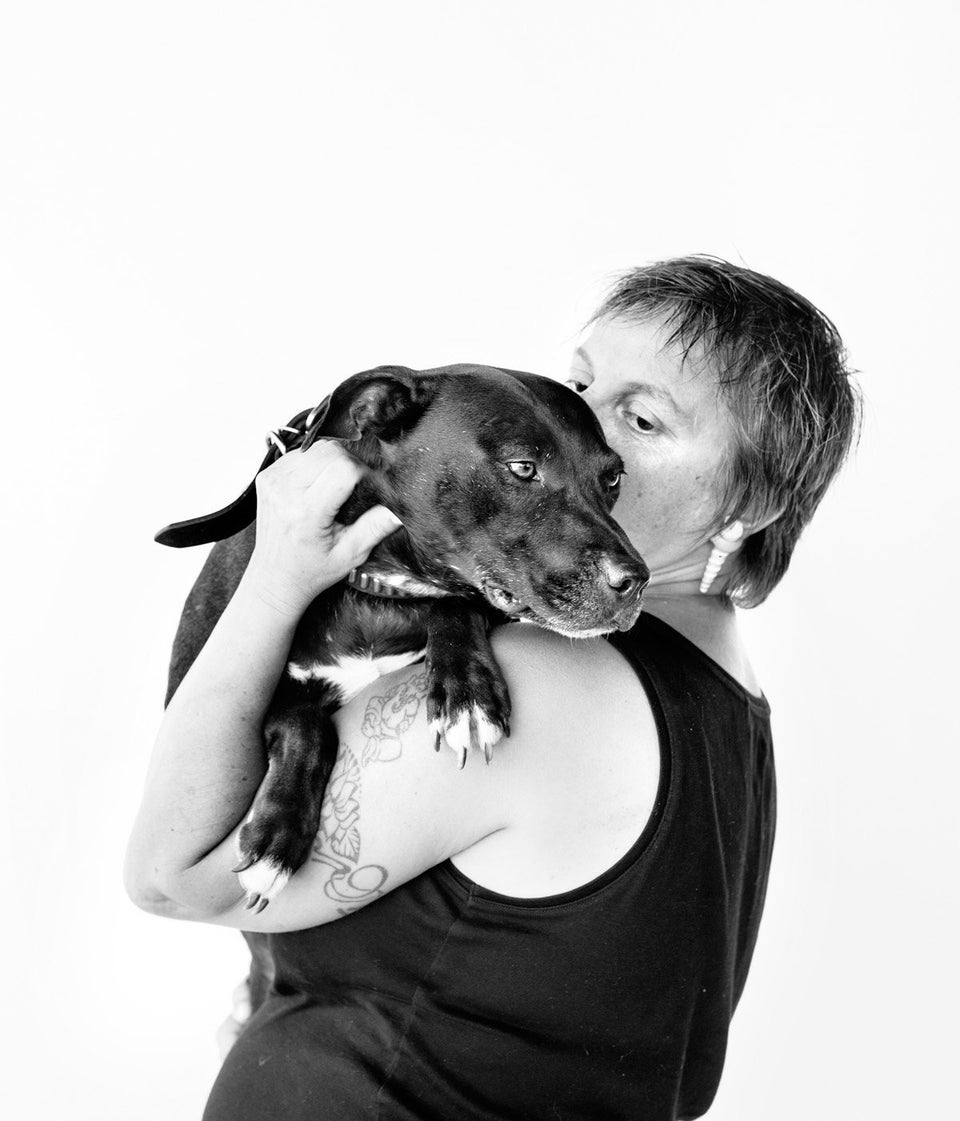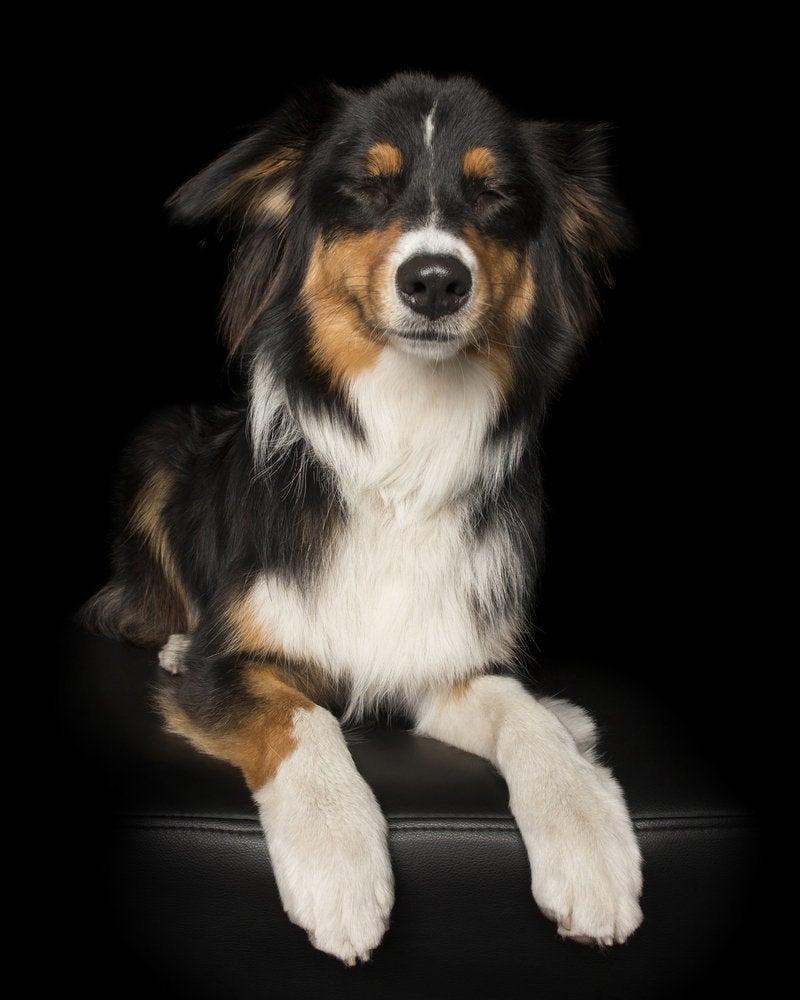 Zen Dogs
Related