Santa surprised a group of Jewish kids, and the results were awkward and adorable all at the same time.
In a video from BuzzFeed, four Jewish kids talked about their Hanukkah traditions and shared what they knew about Santa Claus before finding out jolly old St. Nick was actually there to surprise them. It turns out the kids were a bit suspicious of Santa before his appearance.
"And the thing I don't believe is he lives forever," one kid said. "Now that's what kind of puts me on the fence there." (Hey, he's got a point.)
So what happens when Santa finally enters the room? Let's just say there was a lot of blank staring. One little girl even questioned whether his beard was real. Luckily, the kids quickly warmed up to the big guy and told him about their Hanukkah celebrations. One kid offered him a cookie, and another told him she loved him.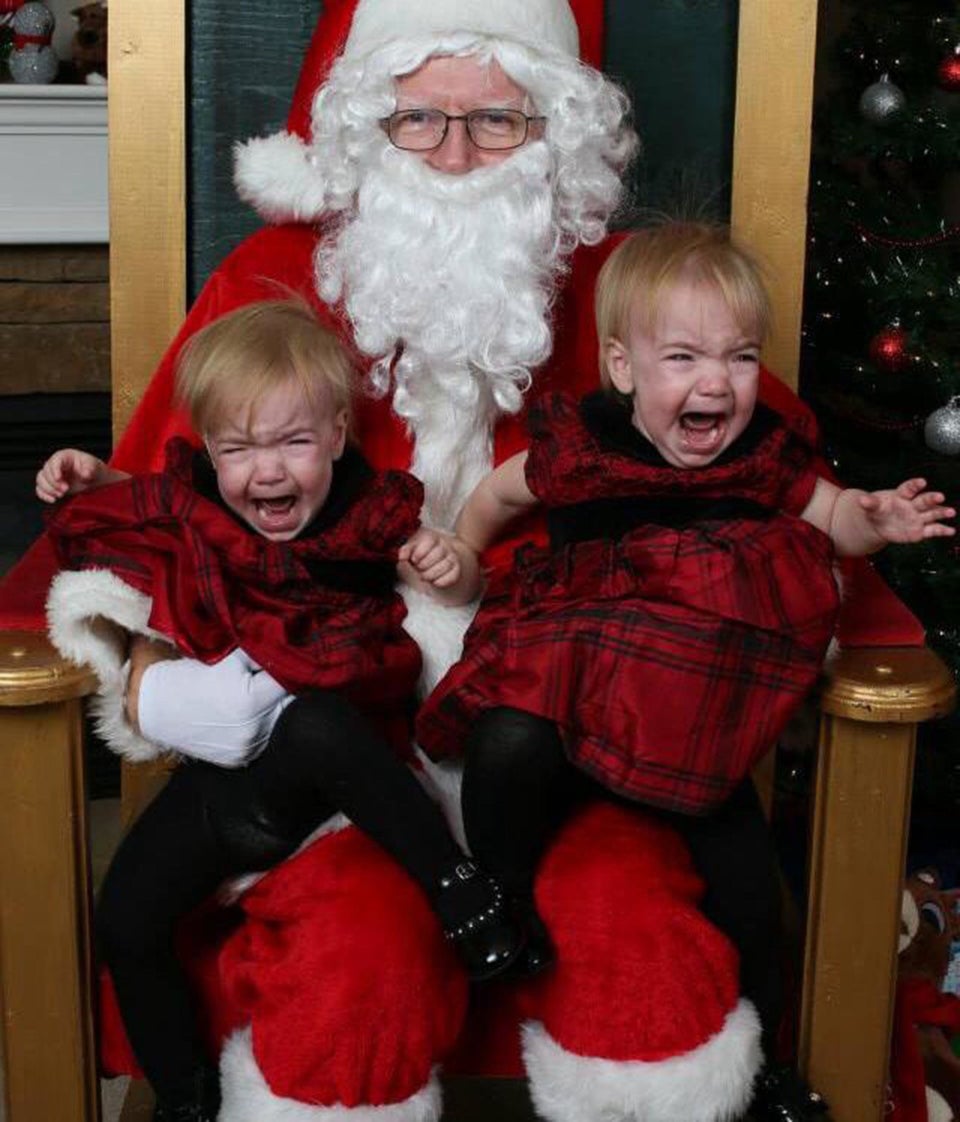 Santa Photos That Did NOT Go As Planned
Related