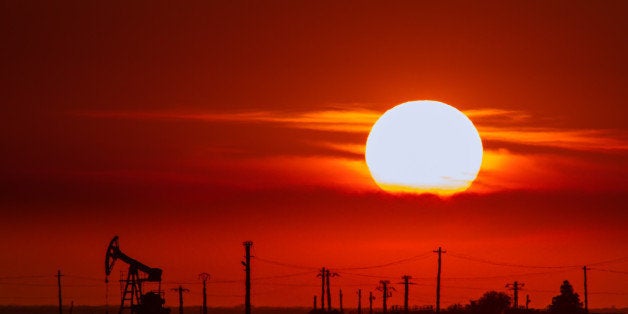 This week, NOAA and NASA announced that 2015 was the hottest year on record globally, by a wide margin. Earlier this month, NOAA reported that 2015 was the second hottest year on record in the United States, driving increasingly costly and frequent extreme weather events. Local record high temperatures are now commonplace (see Climate Nexus' local record temperatures tracking tool here).
That's the bad news -- bad news that, we can be sure, will continue coming until we collectively do something serious about it. But here's the good news: We as a global community are starting to get serious about doing something about it.
The world's leading cities have been working to alleviate climate change for a while now. The cities that make up the Carbon Neutral Cities Alliance like Portland, Stockholm and Vancouver have committed to working to cut greenhouse gas emissions by 80 percent or more by 2050 or sooner, the most aggressive greenhouse gas (GHG) reduction targets undertaken by any cities across the globe.
Portland, for example, has become one of the easiest and most enjoyable cities to live, work and get around sustainably and affordably by pursuing an aggressive Climate Action Plan and putting in place the strongest restrictions in the country on any new infrastructure that would transport or store fossil fuels within the city. More than 7 percent of Portlanders bicycle to work each day, and Portlanders recycle and compost more than twice what we throw away. We've also reduced energy use across the city by 22 percent since 1990. As a result, Portland has reduced carbon emissions by 14 percent from 1990 levels (even as our population has grown 26 percent) and increased local jobs by 12 percent.
Stockholm takes climate change very seriously and has done so for a very long time. We've set the ambitious goal of becoming completely fossil fuel free by 2040 and are on a path to meet it. And most years, we show up on every list of the "most livable cities" in the world. We have cut Co2 emissions by 44 percent per capita since 1990, and since 2011 we've grown our local economy by nearly 9 percent and population by almost 6 percent.
Vancouver has also shown that going green is good for the environment and for the economy. Last year, Vancouver became the first major city in North America to set the goal of getting to 100 percent renewable energy by 2050 or sooner. Already, more than 50% of all trips in Vancouver are done by bike, foot or transit, reducing congestion and improving people's health. We now have the lowest carbon emissions per person in North America (having cut carbon emissions by 7 percent from 1990 levels), and one of the most thriving local economies, having increased jobs by 30 percent and grown our population by 34 percent over the same period.
Achieving the bold goal of reducing GHGs by 80-100 percent by 2050 will require a fundamental, transformational redesign of core urban systems and radically different ways of working. It will require moving away from the dirty economy of the past and ushering in the clean economy of the future. We're showing it can be done it in Portland, Stockholm and Vancouver and other leading cities around the world. It's time for others to embrace it too.