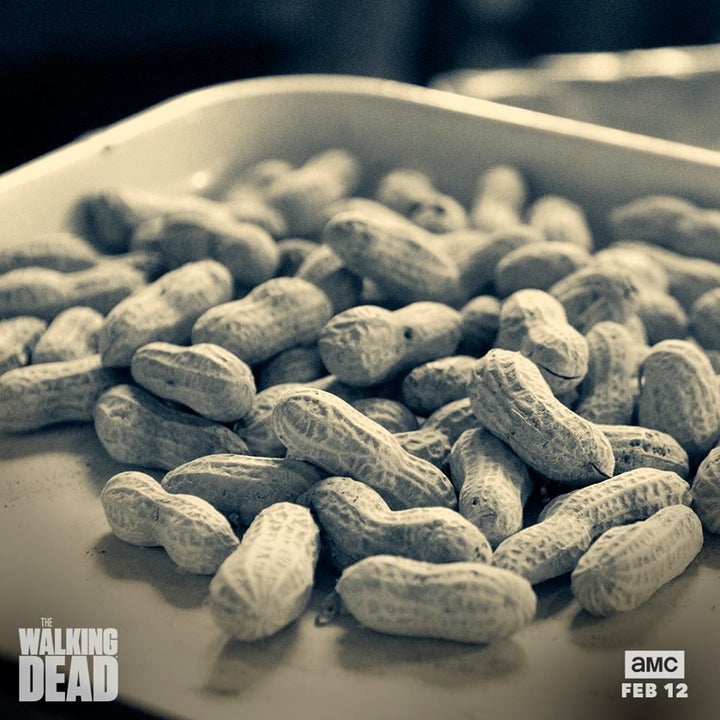 If you wanted proof that "The Walking Dead" is going to be nuts when it returns, look no further: AMC is teasing the show's new episodes with various pictures of ... nuts.
Now, it's not all snack foods. The team behind "Walking Dead" released 14 different photos. There's also a bike, a lantern and ... cantaloupes? OK, there are a lot of snack foods.
But what does it all mean?
When we last saw "The Walking Dead," we were left with a mysterious person, wearing a mysterious pair of boots, hanging outside of Alexandria. It was all very mysterious.
The rumors online are that the boots belong to someone from a new group, and perhaps these pictures are teasing a new group as well. After all, The Spoiling Dead Fans, a group of fans on Facebook and Tumblr dedicated to discussing "Walking Dead" spoilers, call these new people the "Garbage Pail Kids." One of the pictures is an actual pail.
Let's hope that's the reason, anyway. While some pictures show things like bloody handprints on the wall, others like the cantaloupes are kind of ... meh (unless you have a cantaloupe allergy ... in that case they're terrifying).
Cantaloupe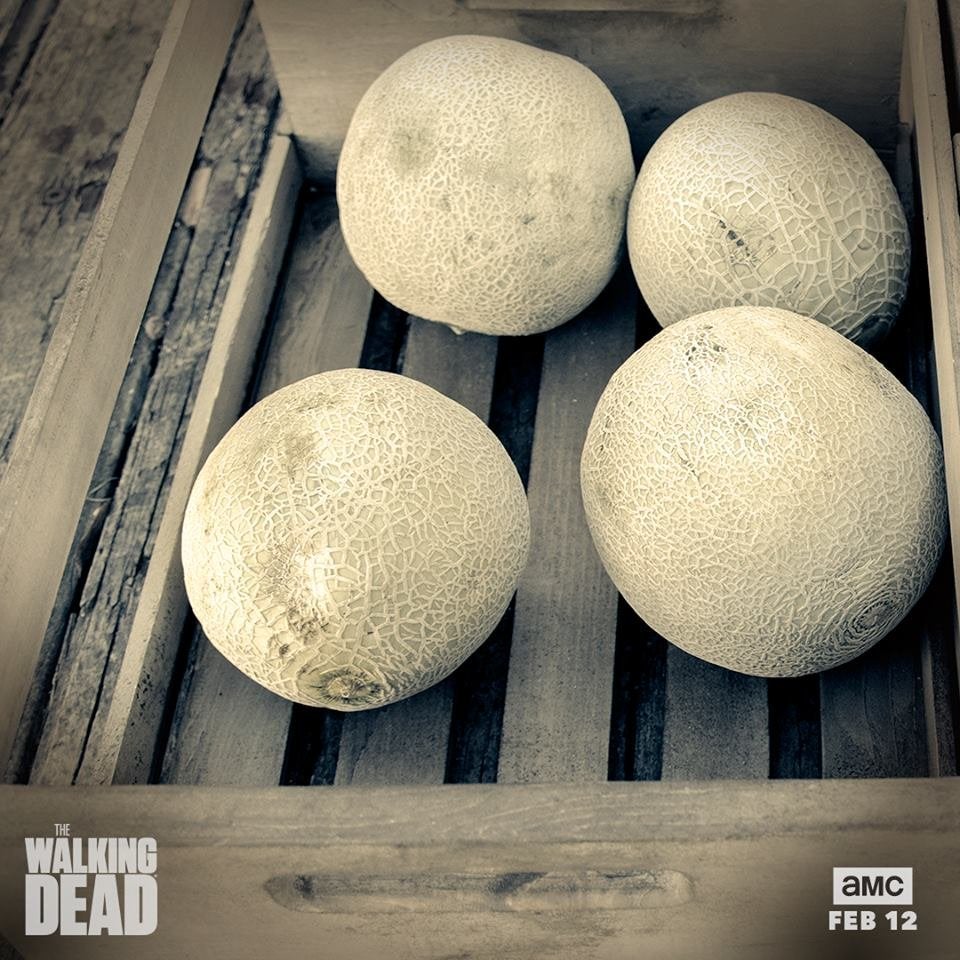 The bloody handprint from "Cast Away"?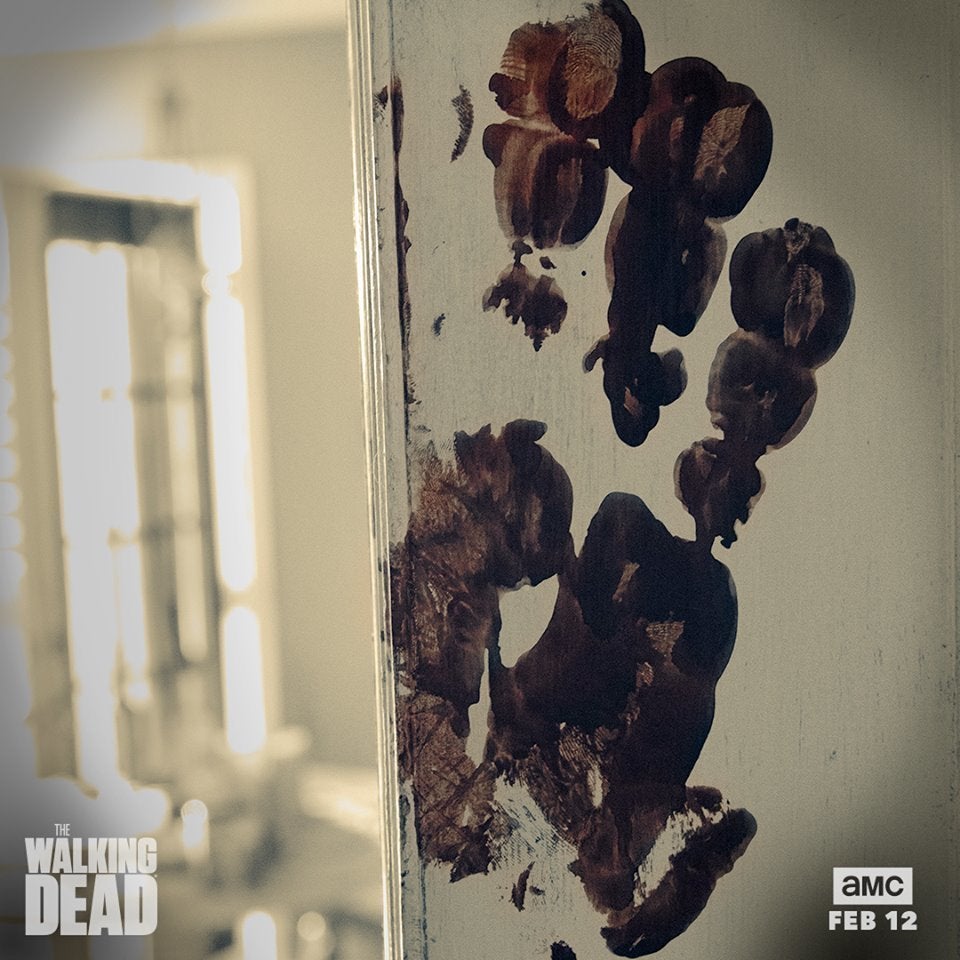 A sad pail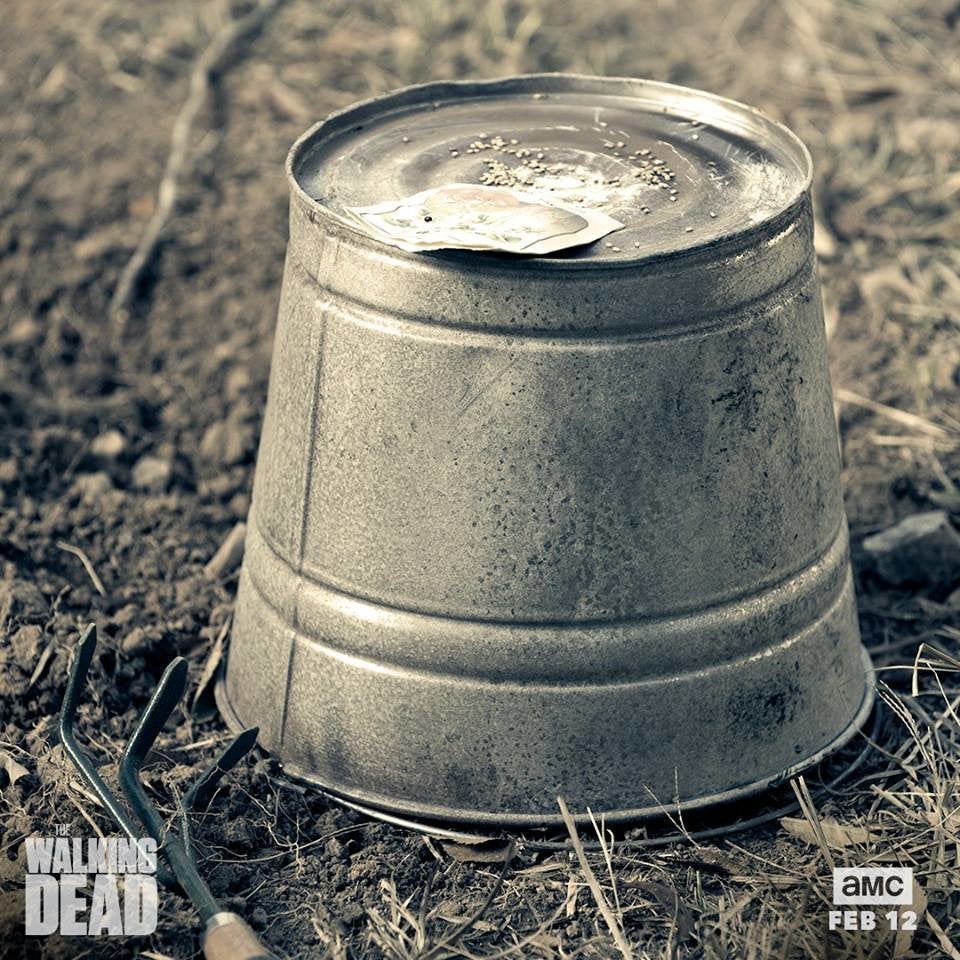 Shadows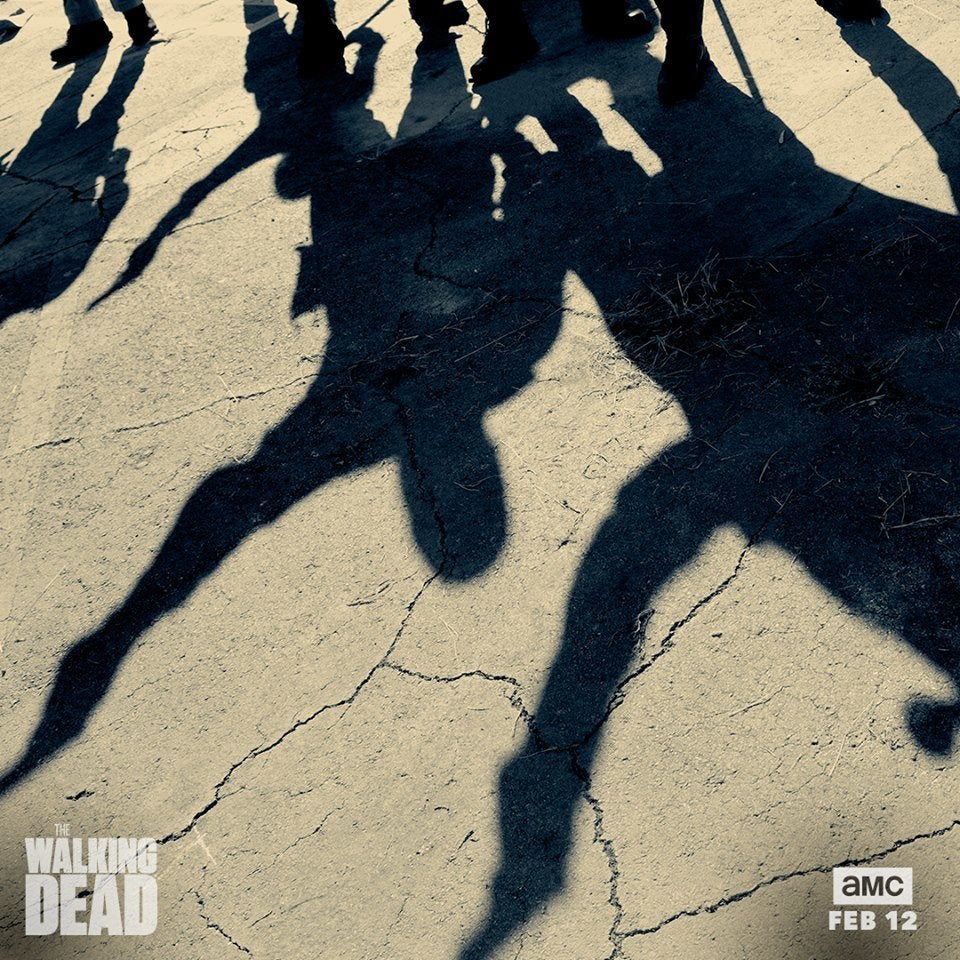 A hole ... or a grave?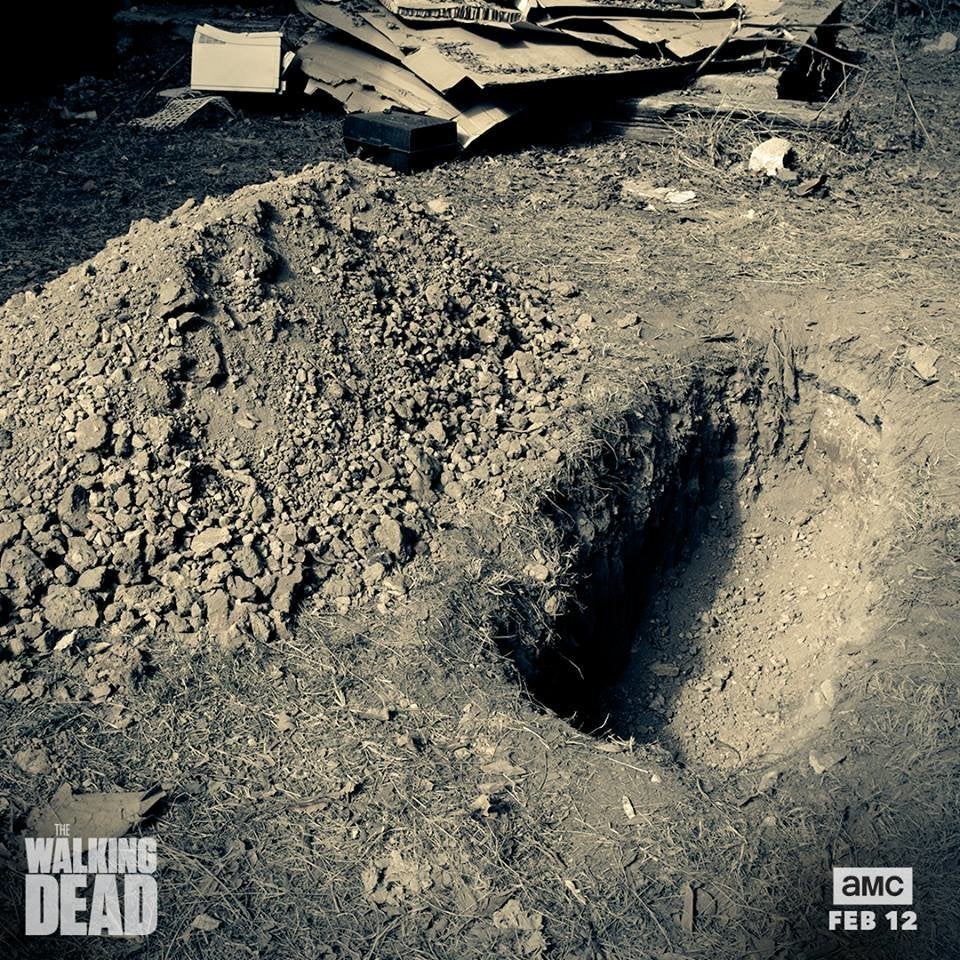 What the duck?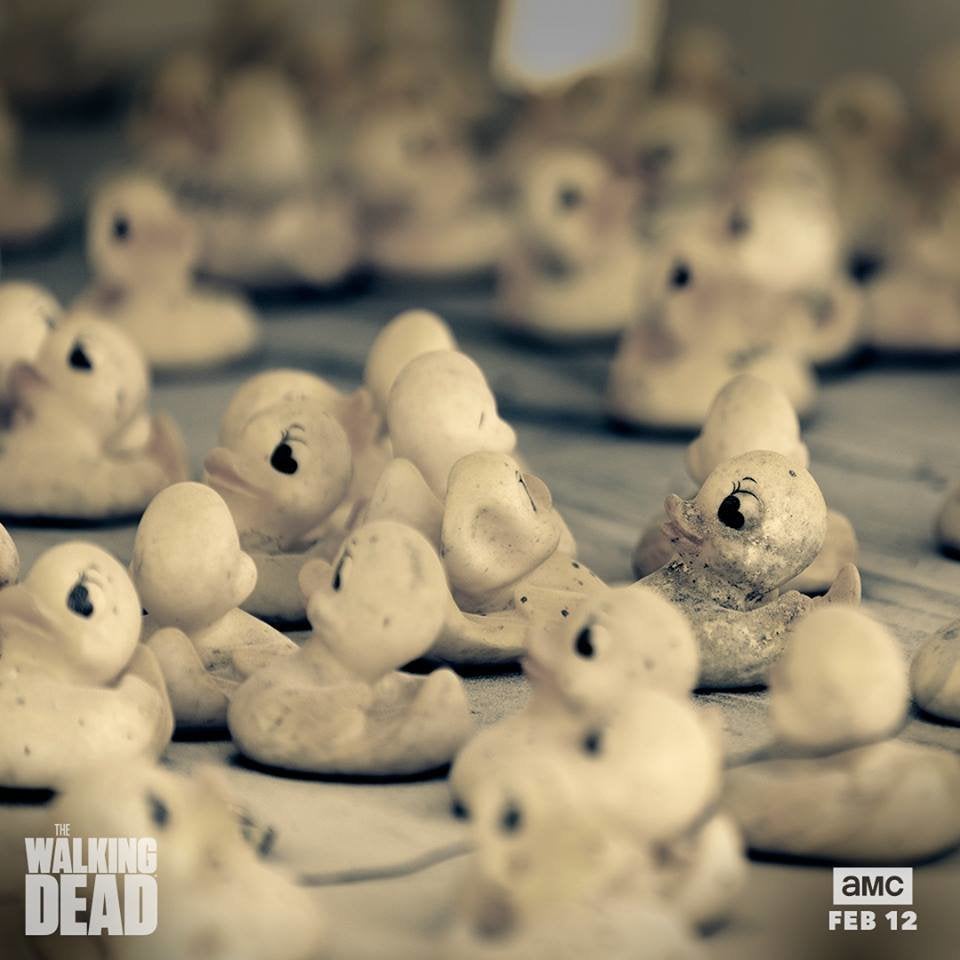 Dynamite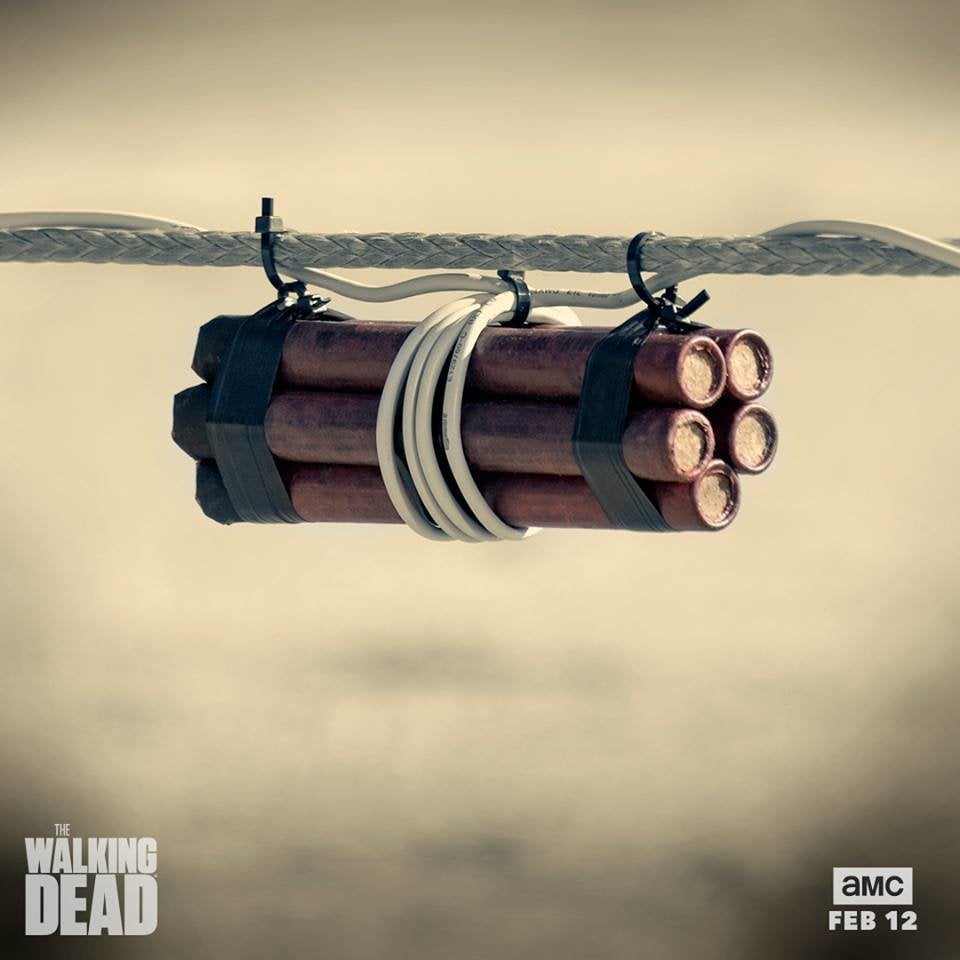 Nuts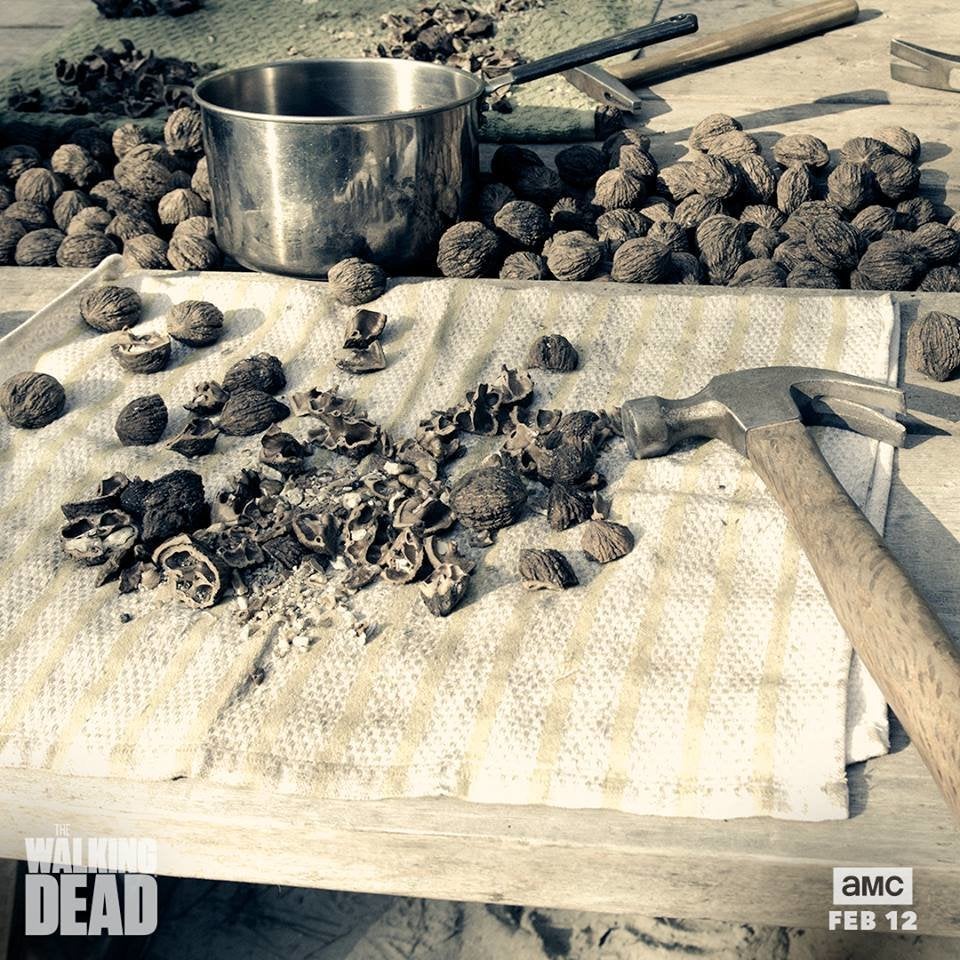 More nuts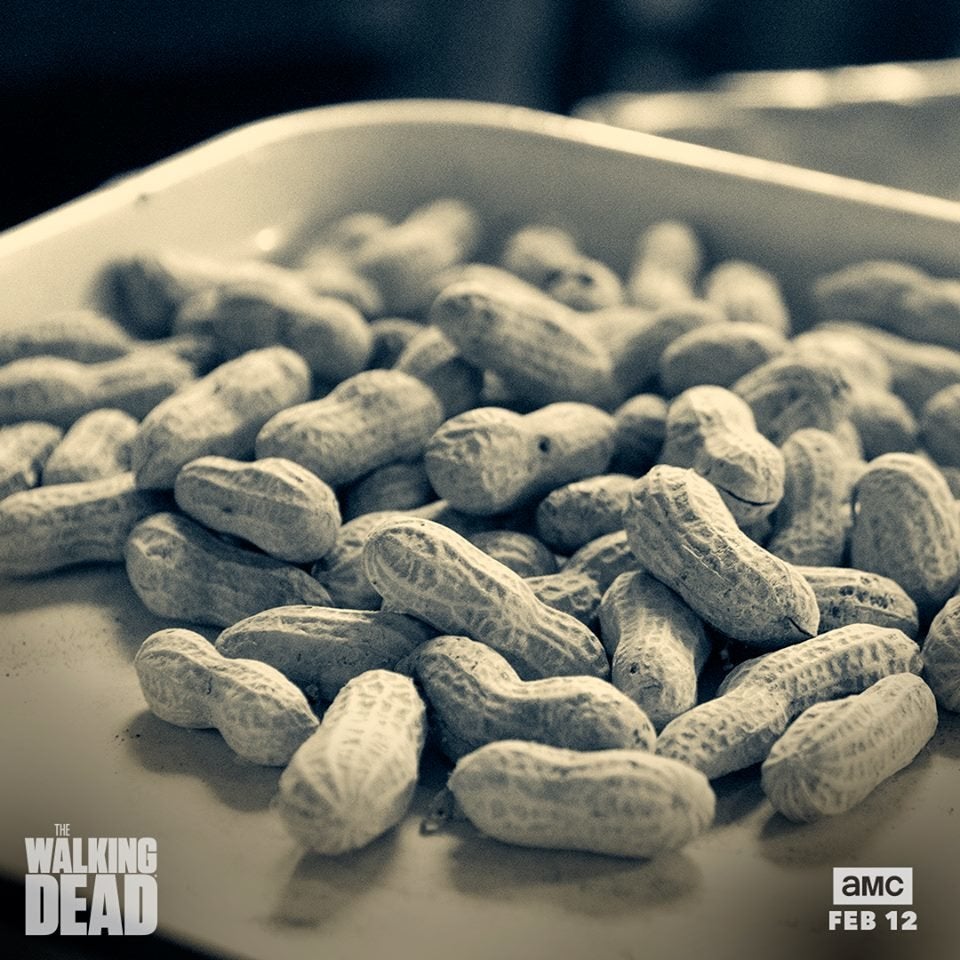 A bike
A body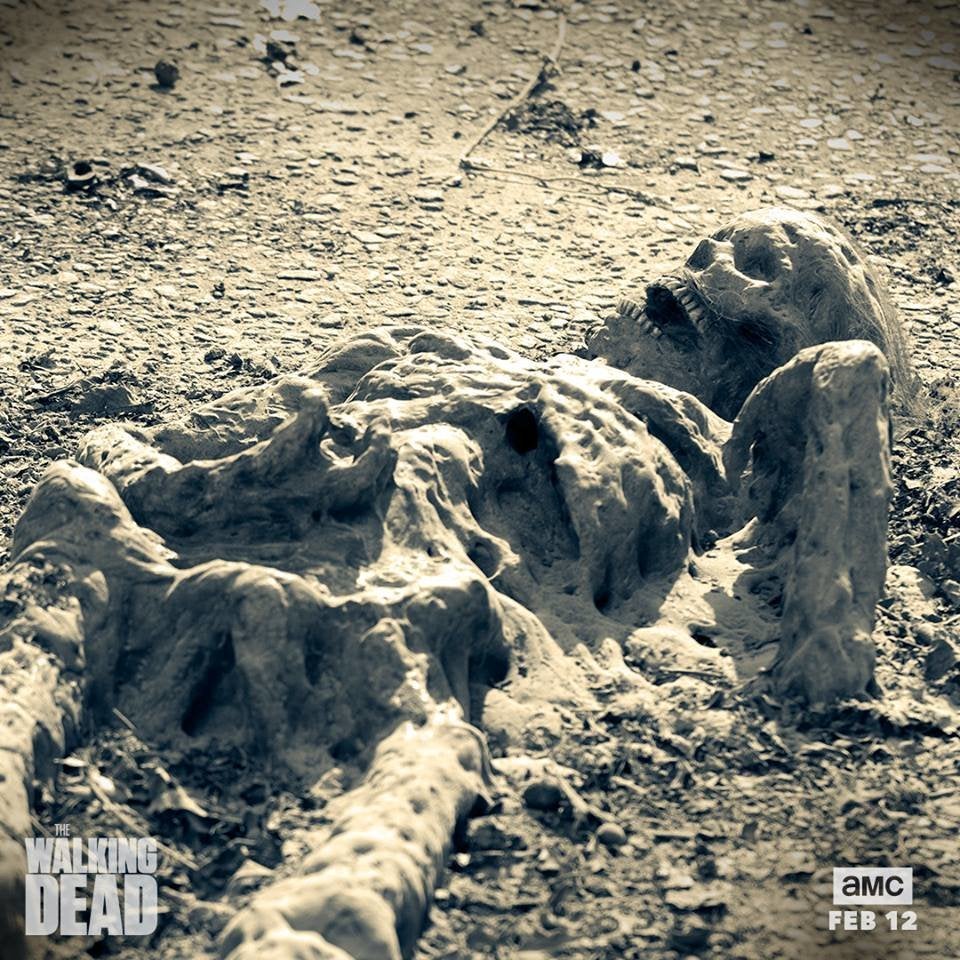 Another bike?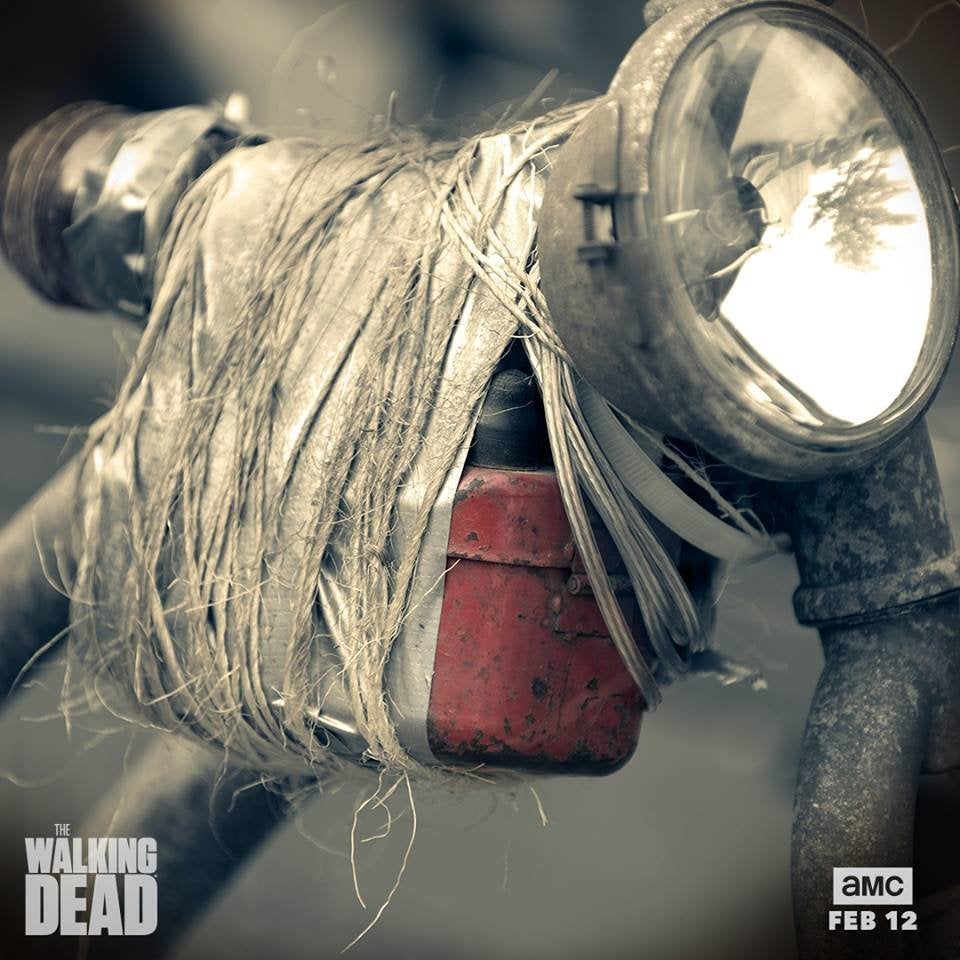 Just a dude with a shopping cart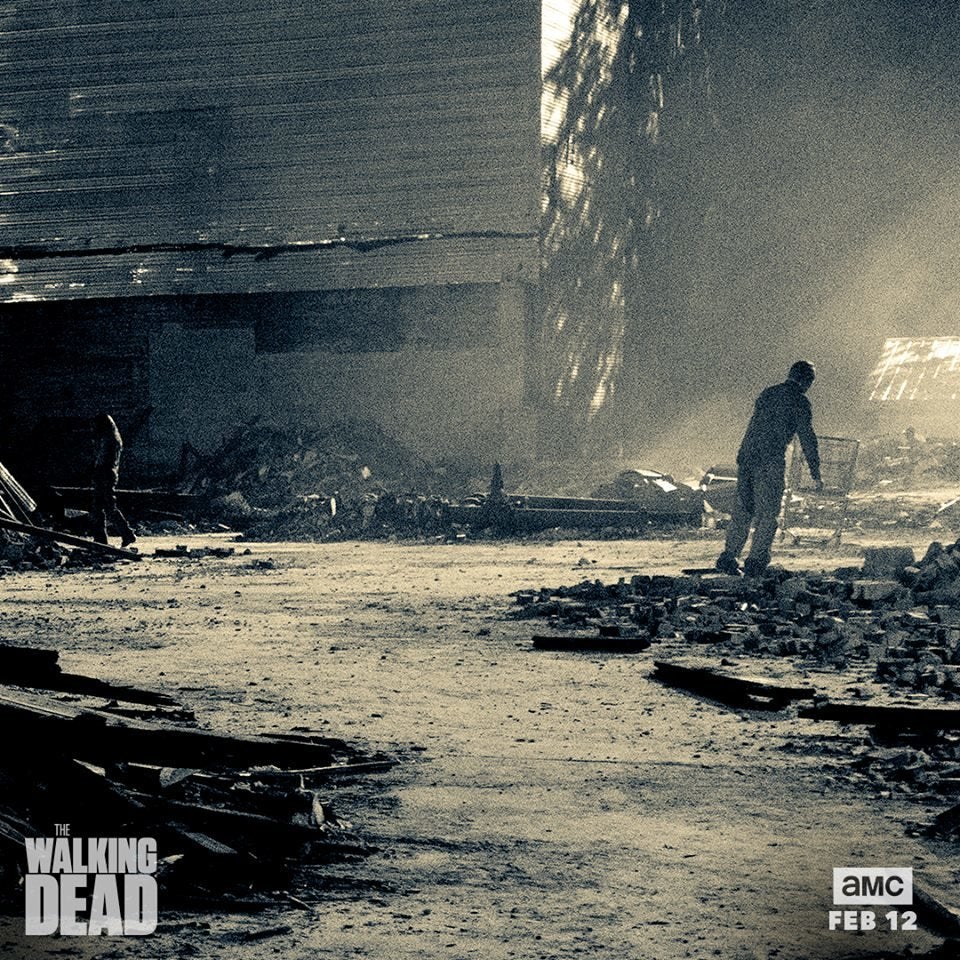 The scariest lantern ever
"The Walking Dead" returns Feb. 12 on AMC.
Before You Go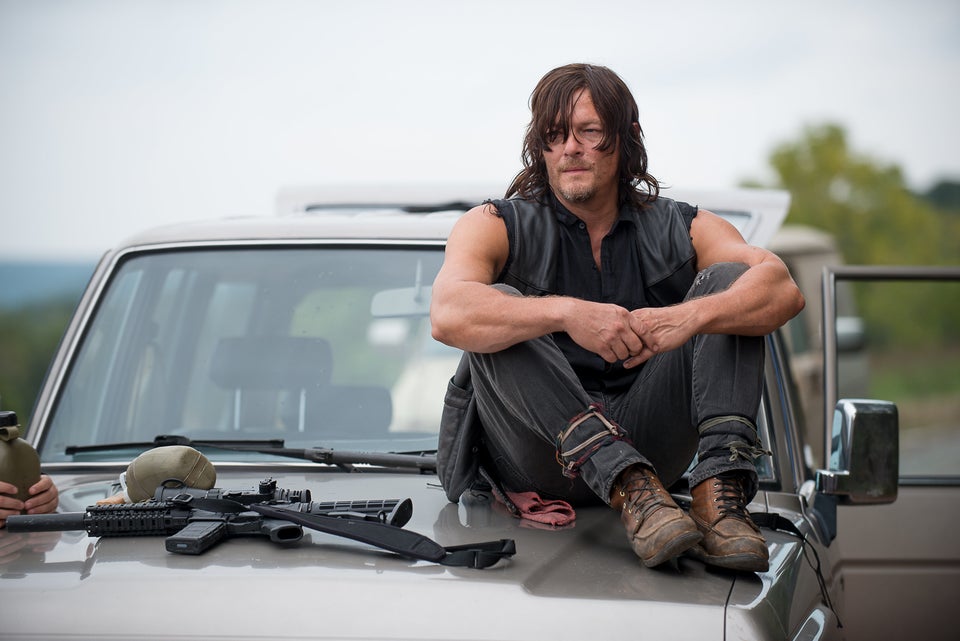 The Walking Dead
Popular in the Community