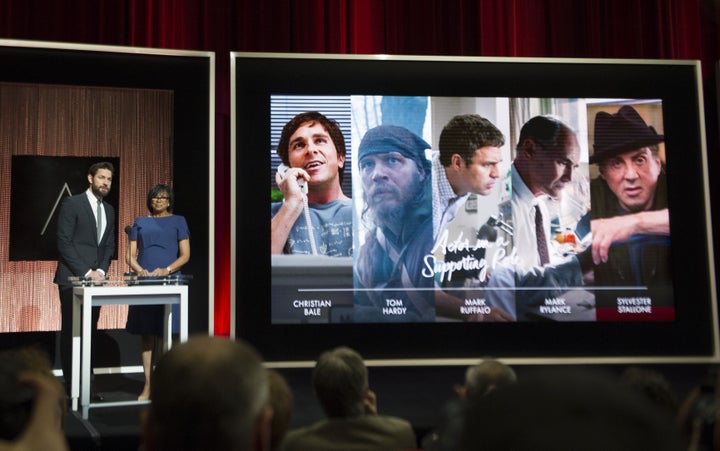 The lack of diversity in Hollywood has always been an issue, but in the past few months it's become a hot button topic thanks to an awards season of unparalleled whiteness. Everyone from Will Smith and Jada Pinkett Smith to Charlotte Rampling have weighed in on the lack of people of color who are recognized for their work in the industry.
On Monday, with less than a week to go before one of the whitest Oscars in years, a new study by USC's Annenberg School for Communication and Journalism was released, revealing just how deep Hollywood's diversity problem really goes. USC's Media, Diversity and Social Change Initiative, which commissioned the study, has been releasing data on race and gender inclusion in film for over a decade.
"We are often asked two questions following the release of our film studies," the researchers wrote in a statement accompanying the new report. "'But aren't things better in television?' and 'How are different companies performing?' This report is our public answer to both of these questions."
The study, written by chief researchers Dr. Stacy L. Smith, Marc Choueiti and Dr. Katherine Pieper, surveyed a sample that included a total of 109 motion pictures and 305 broadcast, cable, and digital series over the course of 2014-2015. The researchers examined everything from the kind of portrayals of different ethnicities on screen, the sexualization of women based on race and the composition of race and gender amongst writers, directors and executives.
Needless to say, the study found that, overall, the inclusion of people of color, women and the LGBT community in film and television is lacking. Surprise, surprise.
Still, while some may see studies like these as redundant or "telling us what we already know," the reality of Hollywood's diversity problem is one that obviously bears repeating.
Here are some of the biggest takeaways from the study:
Most stories fail to reflect or match the demographic composition of the U.S.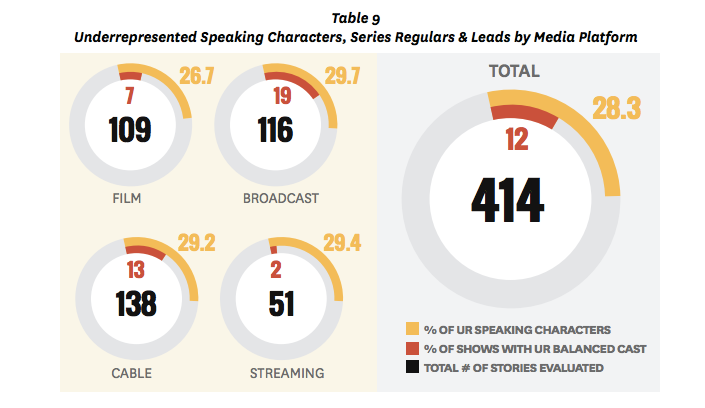 There is a severe lack of Asian stories being told.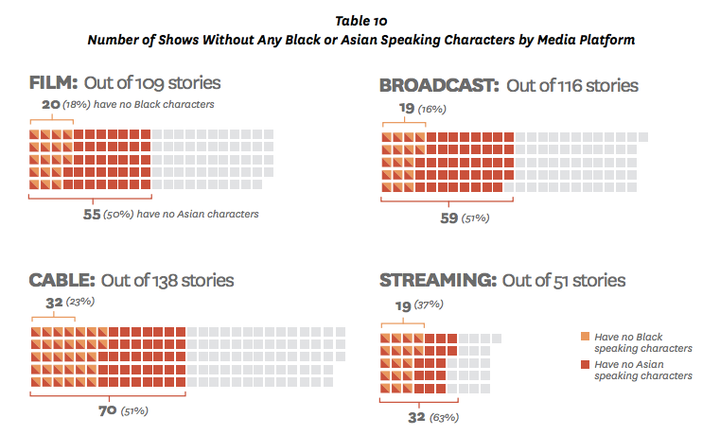 Most LGBT characters are white and male.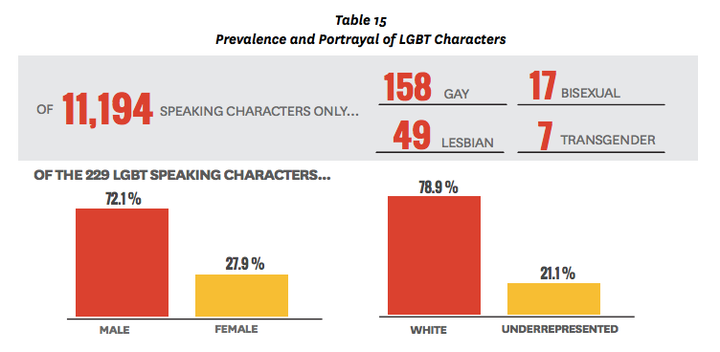 The majority of writers, directors, and executives are (white) men.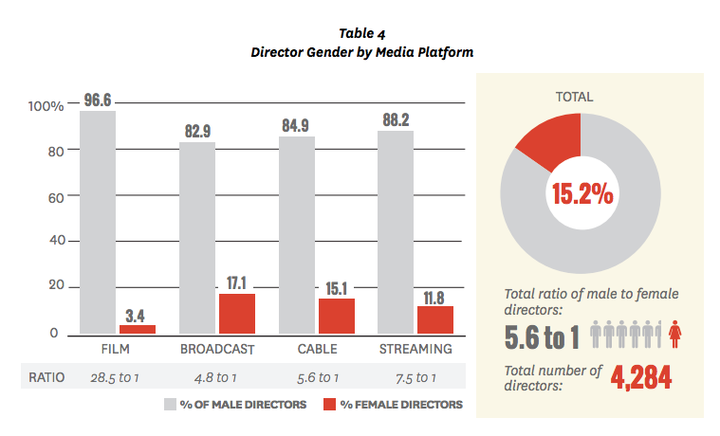 Read the study in full here.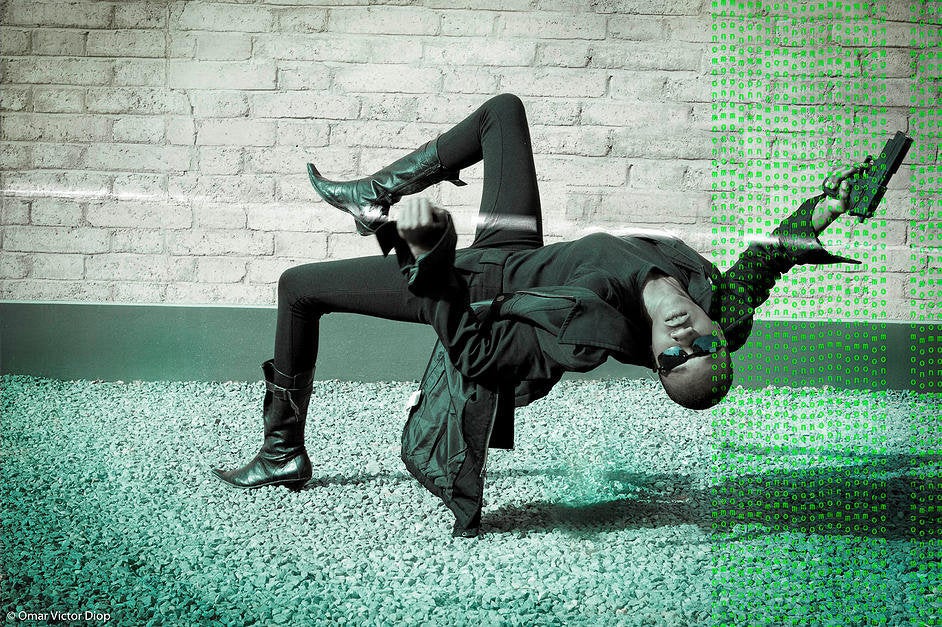 [re-]Mixing Hollywood Takes On Hollywood Diversity
Popular in the Community