Now here's a job posting you don't see every day. An Australian family is making headlines for a classified ad they posted in their local paper this week asking for applicants of a certain age, who are enthusiastic about time spent with little children, picnics and playing board games.
No -- they're not seeking a babysitter, they say. They're seeking volunteer grandparents.
"People say it takes a village to raise a child, so I'd just like to expand their networks," Yvonne De'mille, 38, told the Mornington Peninsula Leader. The mother-of-three says her children don't have enough older relatives in their life and she wants to make sure they don't miss out.
The "job" will mean spending time with three children -- a six-month-old, a toddler and a teen. They're especially interested in bilingual applicants and anyone with a passion for aviation, a passion they could share with the teenage boy.
De'mille is aware that her request might raise a few eyebrows but she says she hopes that above everything, it will show other parents that it's OK to ask for help if they need additional support.
There are other programs regionally which offer "foster grandparents" to visit schools and interact with kids, bringing joy to them and the children alike.
Grandparents are an important part of a child's life and we imagine somewhere out there, there is a very eager applicant. The family say they'll begin conducting interviews to find the right fit fairly soon.
Prospective grandparents, time to dust off those resumes.
Before You Go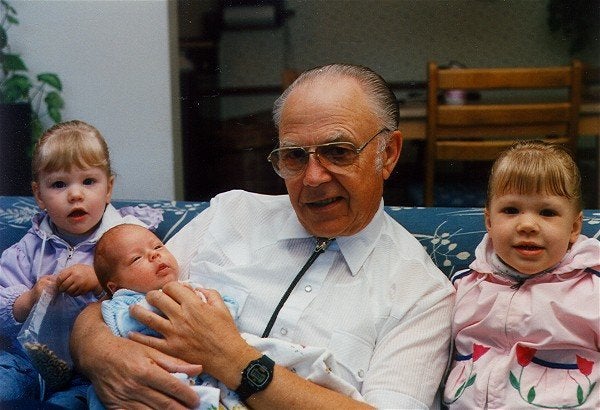 We Love Our Grandparents