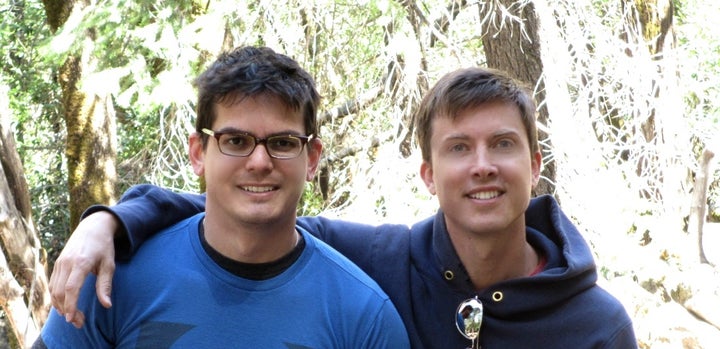 Even before they exchanged their wedding vows in 2014, Los Angeles residents, Robert Dirksen and Tony Gomes knew they wanted to be parents. In this RaiseAChild "Let Love Define Family®" series installment for Huffington Post Queer Voices, contributing writer, Eric Criswell, shares the story of how families plans can evolve and grow.
When husbands Robert and Tony began researching their family building options, they quickly began to feel a little overwhelmed by all of their options. In addition, the men had their concerns about whether they would even be welcomed to build a family. Then a friend suggested they consider fostering to adopt and put them touch with The Village Family Services, a RaiseAChild partner agency located on North Hollywood.
"The Village Family Services staff made us feel very comfortable from the very beginning," explained Robert. "The agency had no issues with us being a gay couple and we trusted them with making the biggest decision of our lives."
According to Tony, "It would be difficult to imagine going through the family building process any other way. The best part is there is no cost for their services, but the rewards have been tremendous."
Cristina Bostanian-Quezada, Adoptions Program Manager at The Village Family Services explained, "Our goal is to meet the critical needs of children throughout Southern California. There are over 13,000 children in our foster care system that are waiting for a forever family. Our job is to assist in creating families to nurture and heal these kids."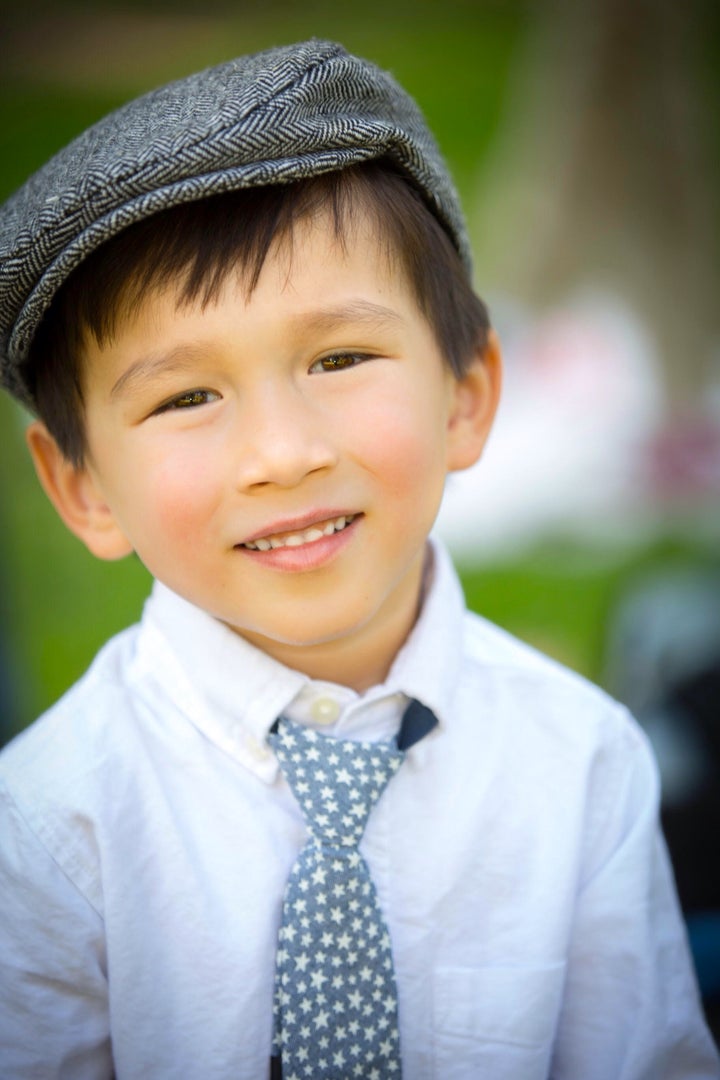 One of those kids is Sergio, who at two-and-a-half years of age had spent his entire life in the foster care system and, through The Village, was placed with Robert and Tony. The couple admitted they were nervous when they got the call.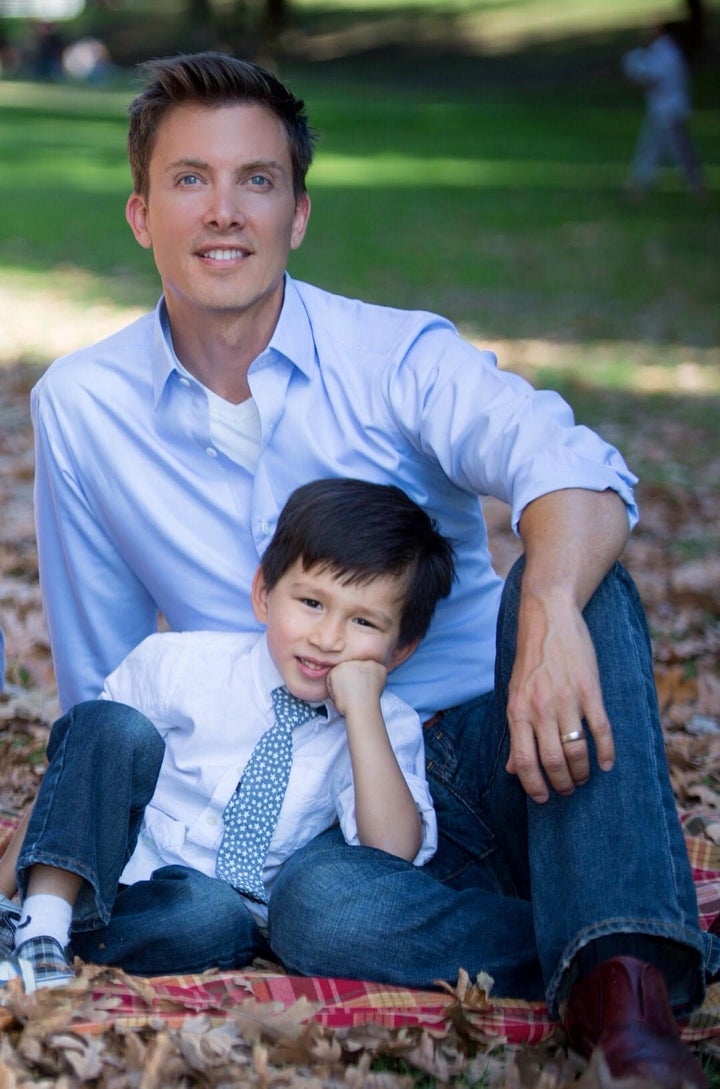 "Like most people, we thought we wanted an infant, but when we met Sergio, all those preconceived notions melted away because of our love for this toddler," said Robert. "Having our son and being able to provide him with a loving environment has given our lives meaning and purpose; we wouldn't change a thing."
Dealing with those preconceived expectations is something Pam Bowman experienced when, in her late fifties and a single woman, decided to adopt. It was clear in her mind that she wanted an older, female child.
After researching several agencies in her area, she began her process at The Village Family Services, making her intentions clear that she wanted a daughter. On a January evening in 2015, she got the call about a little boy that needed temporary placement. Pam agreed and within the hour, ten-year old Hugo walked through her front door with three black plastic bags containing all of his belongings.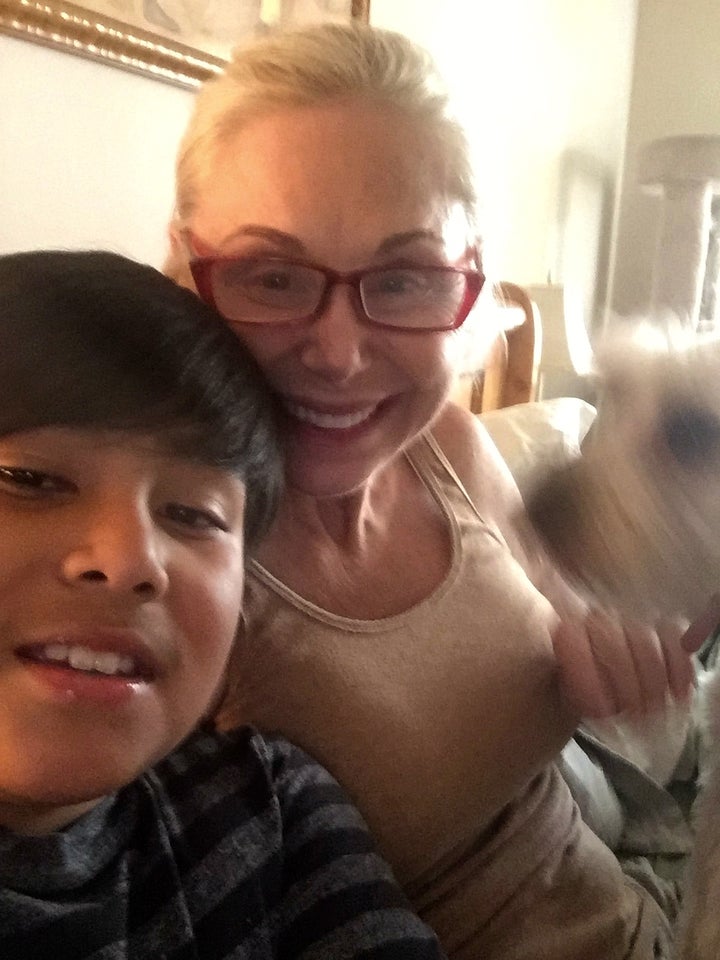 "He came into my house," Pam said, "in a suit jacket and was just a tiny little thing."
Being an older single mother stirred emotions of doubt and hesitation in Pam.
"There were times when I called Cristina and told her that I'm not sure I can do this," admitted Pam. "She would talk me off the ledge and offer continual guidance and support."
As with any parent-child relationship there are ups and downs. In time, Pam reached a point where she knew she had to decide on whether to adopt or not.
"All I could think about was this little boy in my doorway with his three bags," Pam recalled. "I knew I could never let him go. I had the support to make this work and to continue to be a good mother. Something deep inside me knew that Hugo was my son."
In August, 2016, Pam officially adopted Hugo.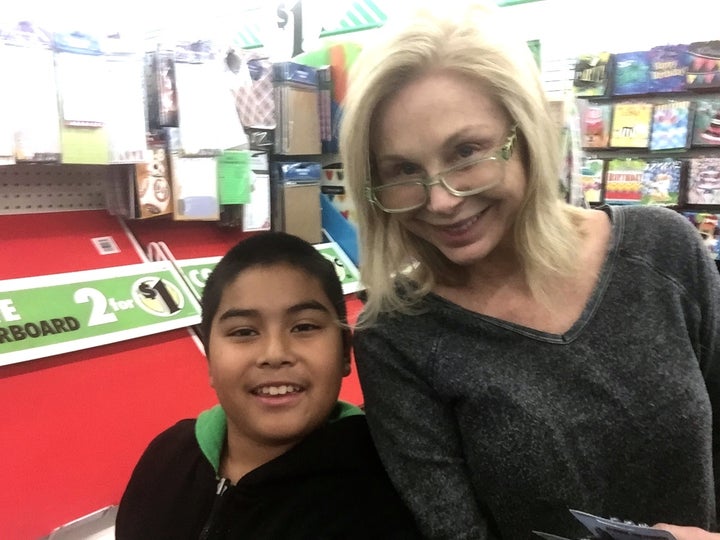 Robert and Tony not only kept in contact with the agency, but returned to them when they decided to have a second child. The recently welcomed David into their home and have given Sergio a baby brother.
"When we had our first child, lives changed, but not in surprising ways," said Robert. "What really surprised us was having two kids! It has definitely been twice the joy!"
Have you thought about building a family through fostering or adoption? RaiseAChild is the nationwide leader in the recruitment and support of LGBT and all prospective parents interested in building families through fostering and adoption to meet the needs of the 425,000 children in the foster care system of the United States. RaiseAChild recruits, educates and nurtures supportive relationships equally with all prospective foster and adoptive parents while partnering with agencies to improve the process of advancing foster children to safe, loving and permanent homes. Take the Next Step to Parenthood at www.RaiseAChild.org, or call us at (323) 417-1440.
Calling all HuffPost superfans!
Sign up for membership to become a founding member and help shape HuffPost's next chapter