As much as you're looking forward to your upcoming trip to Nepal, you should always keep in mind that life is a journey, not a destination. But it's only on a bridge, suspended halfway between two places, that you can prolong that journey — hey, you can even stick around long enough to take a selfie or two (just don't look down). Here, eight incredible — whether for their complexity or simplicity — bridges around the globe, courtesy of National Geographic Travel's World's Most Spectacular Bridges.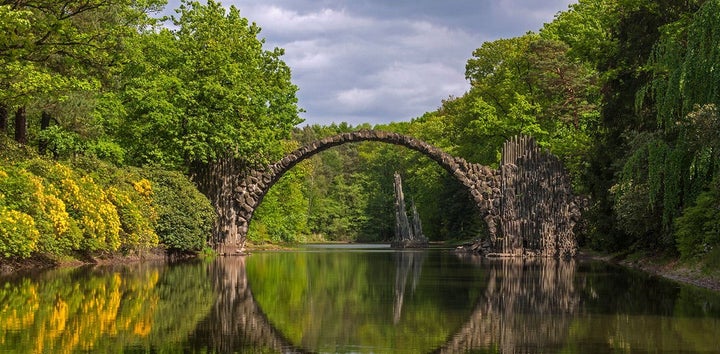 1. Die Rakotzbrucke (Kromlau, Germany)
Commissioned by Friedrich Hermann Rötschke in 1860, Rakotzbrücke's perfect parabola and basalt spires make it a legendary "devil's bridge."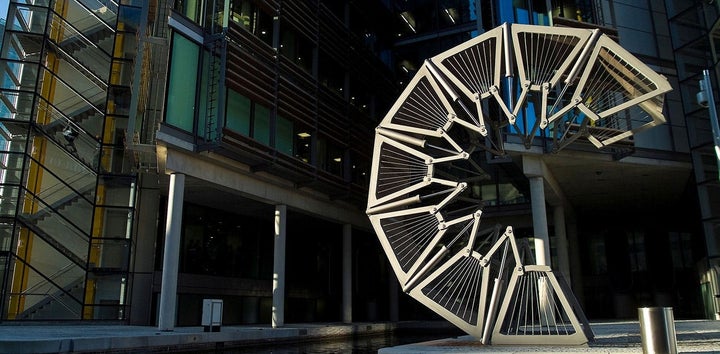 2. Rolling Bridge (London, England)
Completed in 2004, Heatherwick Studio's Rolling Bridge uncurls to provide access to the Grand Union Canal in London's Paddington Basin.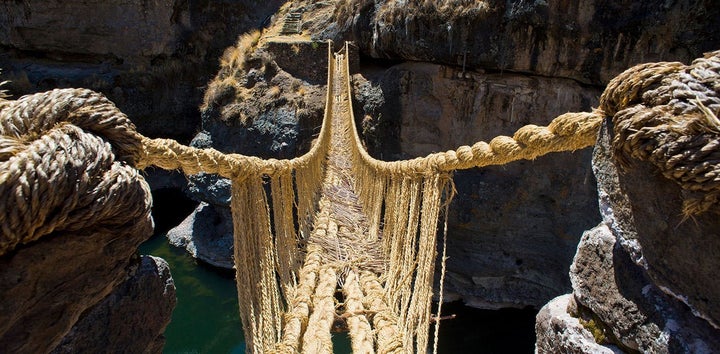 3. Inca Rope Bridge (Apurimac River, Peru)
Q'eswachaka, one of the last surviving Inca rope bridges, has spanned 124 feet across the Apurimac canyon for more than 500 years.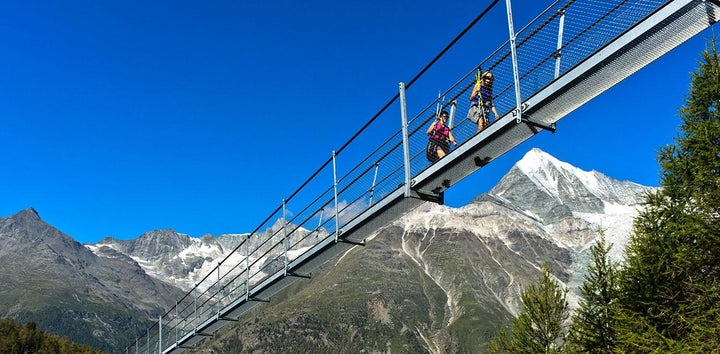 4. Kuonen Suspension Bridge (Zermatt, Switzerland)
At 1,620 feet long, the Charles Kuonen Suspension Bridge in Zermatt is the longest suspension footbridge in the world.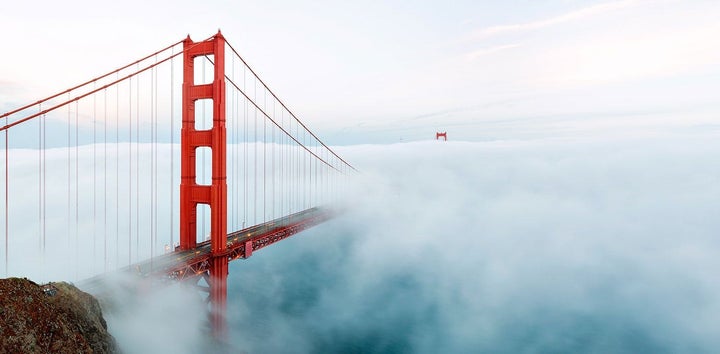 5. Golden Gate Bridge (San Francisco, California)
This Art Deco wonder was completed in 1937, connecting San Francisco to Marin County. Over three million vehicles cross San Francisco's Golden Gate Bridge every month.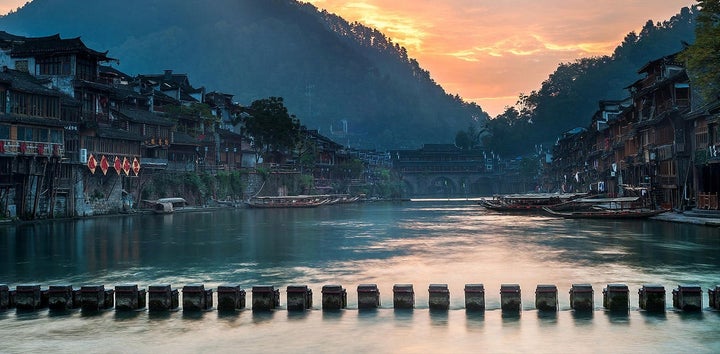 6. Stepping Stone Bridge (Fenghuang, China)
A traditional dingbu bridge, made of cut and sunken stones, stretches across the Tuojiang River in China's Phoenix Ancient Town.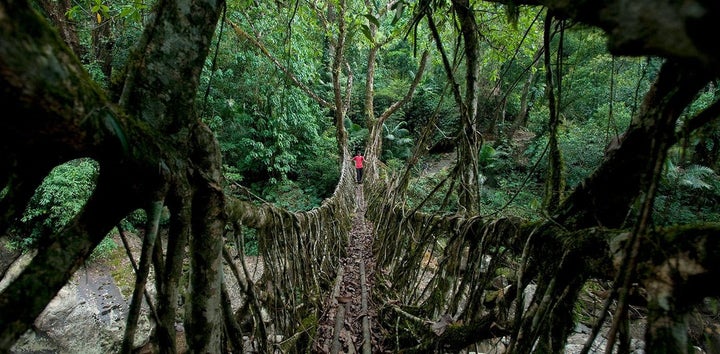 7. Living Root Bridge (Nongriat, India)
The name gives it all away. The Living Root Bridge is made from living, grounded tree roots so that it is not washed away by floods.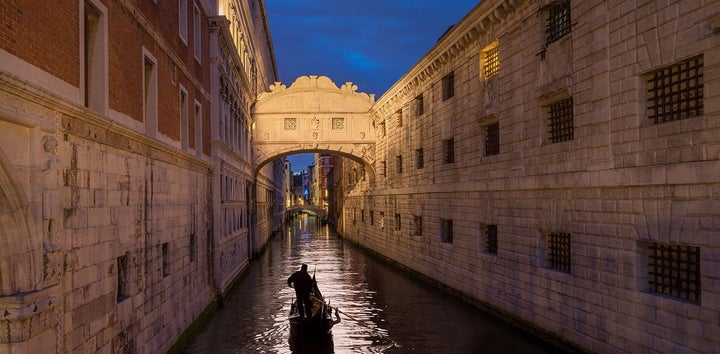 8. Bridge of Sighs (Rio Di Palazzo, Venice, Italy)
The enclosed limestone bridge was designed by Antonio Contino and constructed in 1600. Visitors can take a gondola ride underneath the romantic Bridge of Sighs, or explore the palace inside.