After experiencing heartbreak and loss, a Michigan couple celebrated the hope and joy of their "rainbow baby" with a beautiful newborn photo shoot.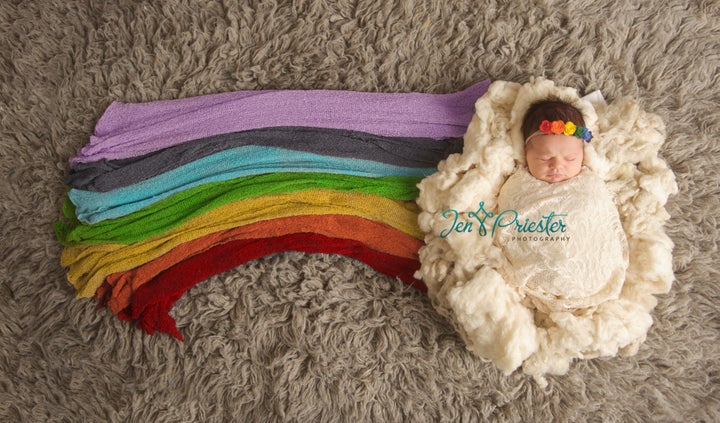 On Feb. 4, Cathy Matthews gave birth to a healthy baby girl named Charlotte. Welcoming her daughter into the world was especially poignant for the mom because her last pregnancy had ended in a miscarriage at five weeks along in March 2015.
"I was devastated," Matthews told The Huffington Post. "I had hoped and prayed for a baby for so long."
In the aftermath of the miscarriage, "the idea of a rainbow baby brought me joy, comfort and hope," she added.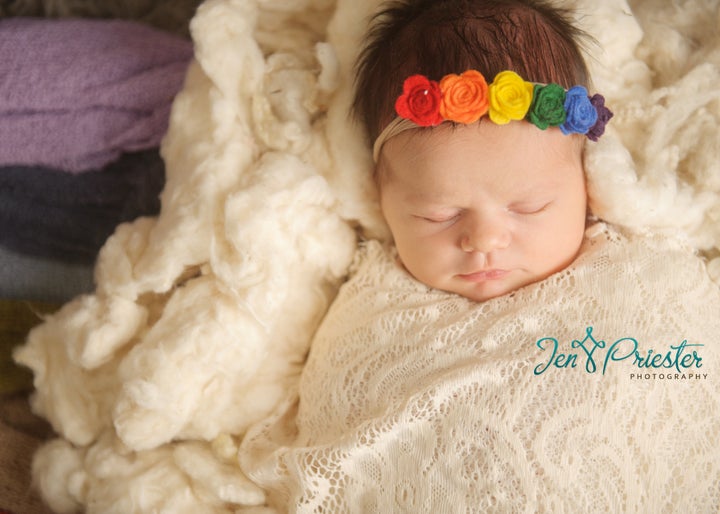 The resulting photos are precious keepsakes that tell a powerful story of hope and spark conversation around the somewhat taboo subjects of miscarriage and infant loss.
"Miscarriage is common, and my hope is that our story and our family can open the door for a discussion on a topic that can make you feel incredibly isolated and devastated," Matthews said. "It helps to connect with other moms who have experienced losses -- no matter how great. (And honestly, who are we to judge the size or value of a loss to someone else?)."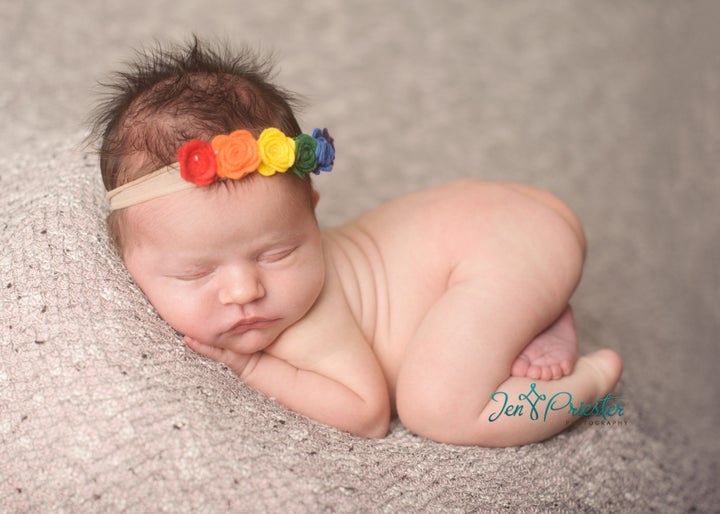 Matthews told HuffPost that she's received some hurtful comments since sharing her photos. "Some people said that because I miscarried so early in my pregnancy, I didn't experience real or true loss as someone who miscarried in weeks later or who lost a baby shortly after birth," she said. "Or how could I love a baby that was so new? They also called me 'crazy.'"
"I know that there are all kinds of loss, and I don't think ours is the most tragic or the worst -- it just so happens that we had an amazing photographer who captured the beauty of our story," she added.
Ultimately, the mom wants her photos to inspire others going through the same difficult experience she had.
Said Matthews, "I would hope our Charlotte could be a beacon of hope to others who miscarried and are still hoping for two pink lines."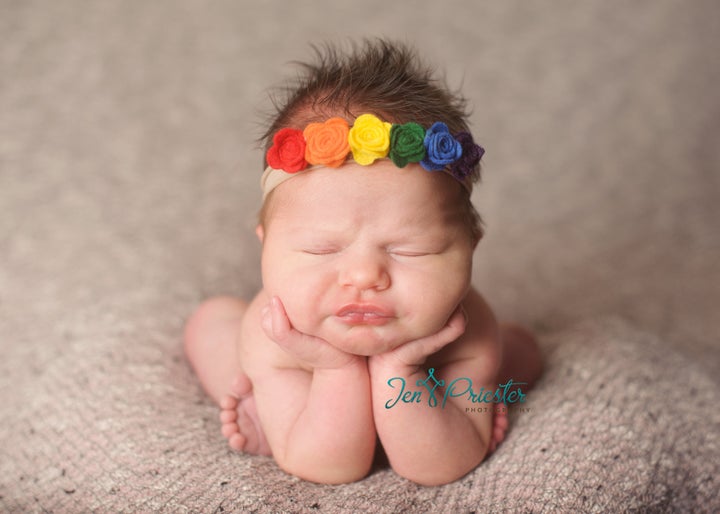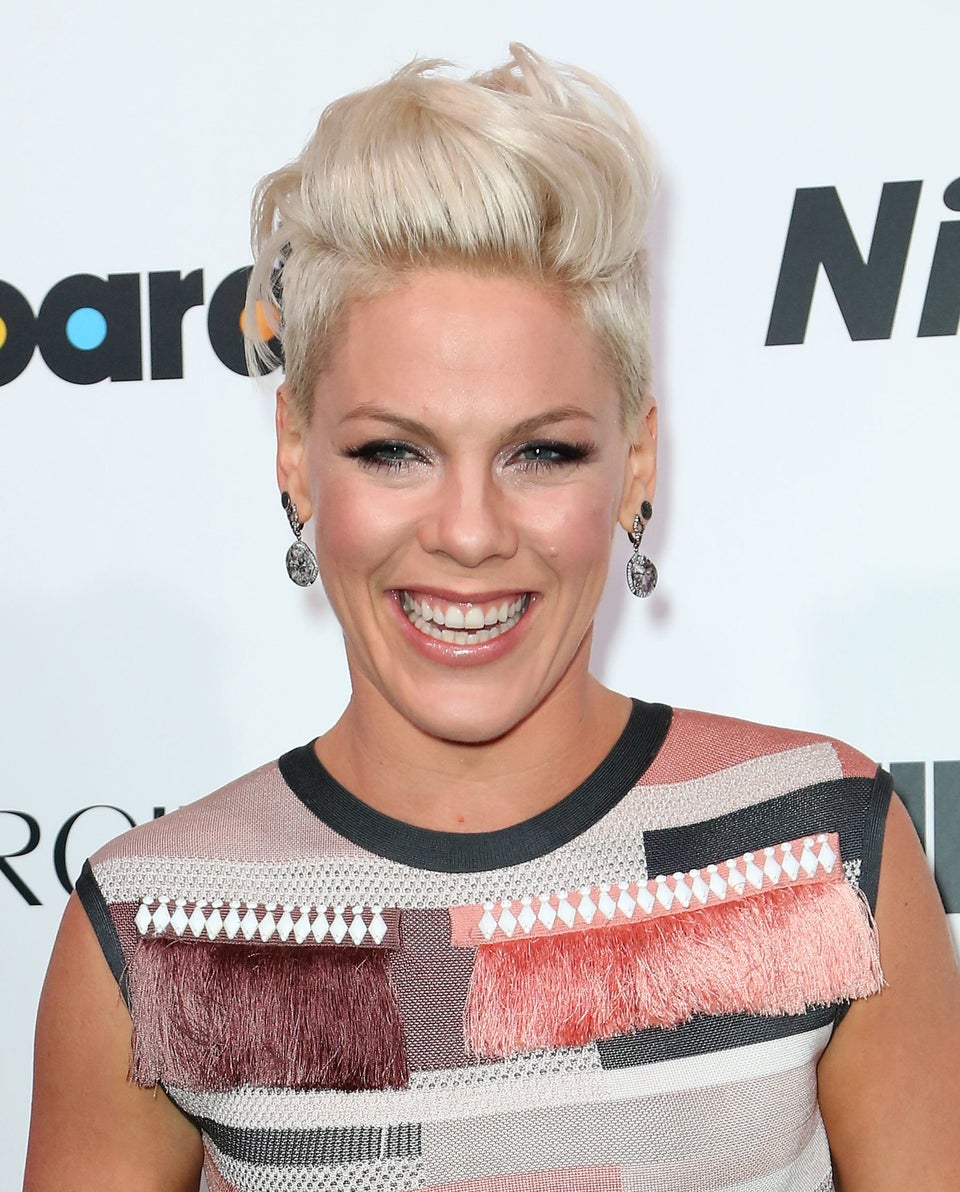 Celebrities Who Have Opened Up About Their Miscarriages