When a woman suffers a miscarriage or infant loss, she usually has access to support groups, products and other resources to help her cope with the grief. But the same can't always be said for her partner.
In honor of Father's Day, she created a T-shirt to acknowledge a dad's loss and celebrate the piece of joy many parents find in the aftermath ― a rainbow baby.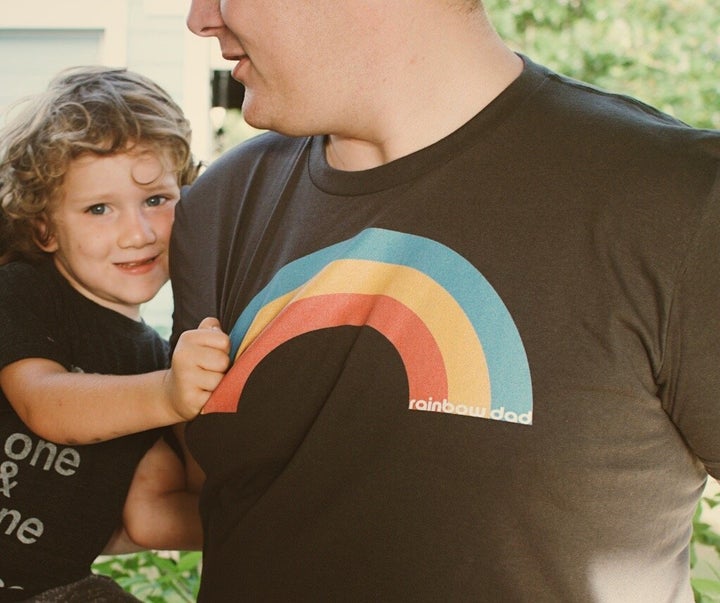 A rainbow baby is a child born after a miscarriage, stillbirth, neonatal death or infant loss. Huntpalmer's shirt features a rainbow and the words "rainbow dad."
"As the host of a birth stories podcast, I hear stories of loss regularly, but I also know that in the mainstream world of all things baby, pregnancy and infant loss aren't as widely discussed," Huntpalmer told HuffPost.
"One question I always ask my guests is, 'What types of resources were most helpful to you during your journey?'" she explained. "They always tell me about how helpful the pregnancy loss community was to them, whether it was a Facebook group, a local support group or a hashtag on Instagram; they want to feel like they aren't alone. And while there are so many ways for moms to find support, dads are often left out."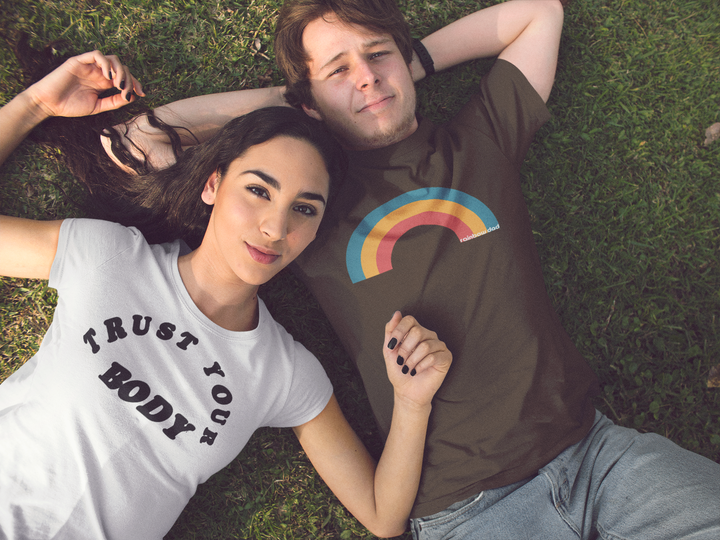 Huntpalmer has two kids, ages 3 and 5, and recently suffered a miscarriage. She said she first got to know the pregnancy and infant loss community when her best friend lost her baby at 34 weeks pregnant.
"I found that it was always the moms that were finding ways to share their child with the world, whether through wearing a necklace with the baby's footprints or wearing a "rainbow mama" shirt, but there's not a lot out their for men," she said.
Huntpalmer thought having a 'rainbow dad' shirt could serve as a small way to bring more men into the pregnancy loss community. She enlisted a group of moms and dads to help design a shirt that fathers would want to wear.
"Funnily enough, my husband actually gets a little jealous that I have so many mom-and-me matching tees with our kids while there's nothing like that for dads, so I designed a "rainbow kid" shirt too," she told HuffPost.

The shirt is available on Amazon and comes in five different colors. Huntpalmer is asking people to use the hashtag #rainbowdad to post photos of dads wearing the shirt and share their stories.
"The response has been so heartfelt and enthusiastic that it has really confirmed the need for something like this for dads," she said. "The dads that I have spoken to really love the idea of a way to recognize their role in the family after the loss of their child. The moms are thrilled to be able to include their partners in the celebration that comes with having a rainbow baby."
One father told Huntpalmer that his wife had lots of items to recognize her loss, but he couldn't find anything suited to him. "He decided to get a tattoo of his baby's name, which he loves, but he also knows that tattoos aren't for everyone," she explained. "So it's so great to have something like a shirt that's more accessible."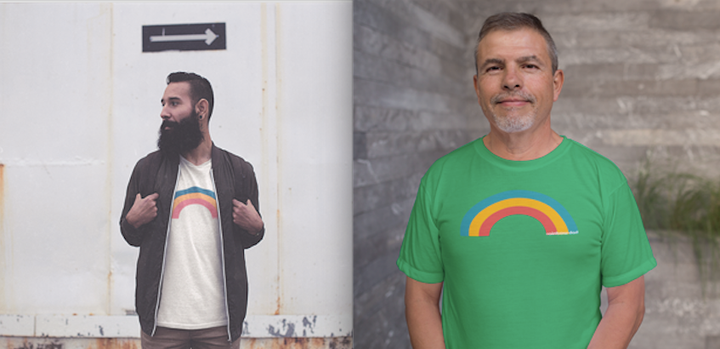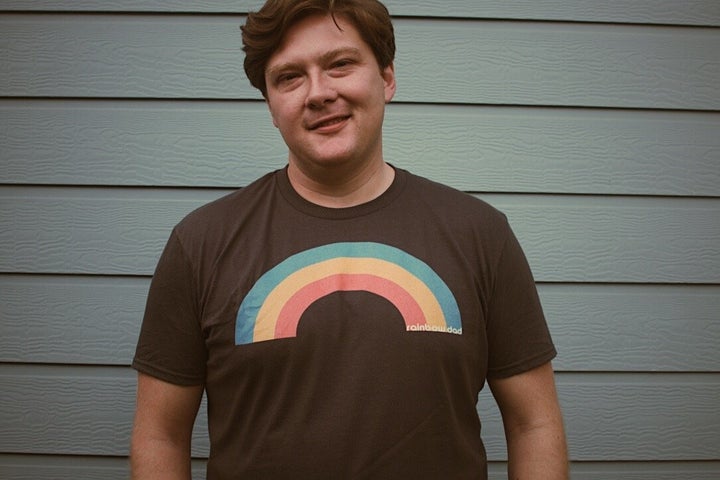 Huntpalmer said a couple of dads have wondered if wearing a rainbow shirt would make people think they were repping LGBTQ pride, rather than the rainbow parent experience. "But they said that they didn't care if it did and that if anything, it will be a fun conversation starter," she added.
Ultimately, starting conversations is the main goal of the shirt.
"When you've lost a baby, it is always on your mind, and this mistaken idea that it hurts to have it brought up is what has contributed to the stigma around infant loss and miscarriage," Huntpalmer said.
"All of the dads that I know that have suffered a loss are eager to talk about their baby, and being able to wear a shirt that brings that conversation to the forefront is just one more way to do that," she added. "The grief that parents go through after a loss is a hard thing to put into words and often people assume that once you have your rainbow baby, you are 'all better.' While rainbow babies do bring an overwhelming amount of joy, the child that died is such an important part of the journey as well."