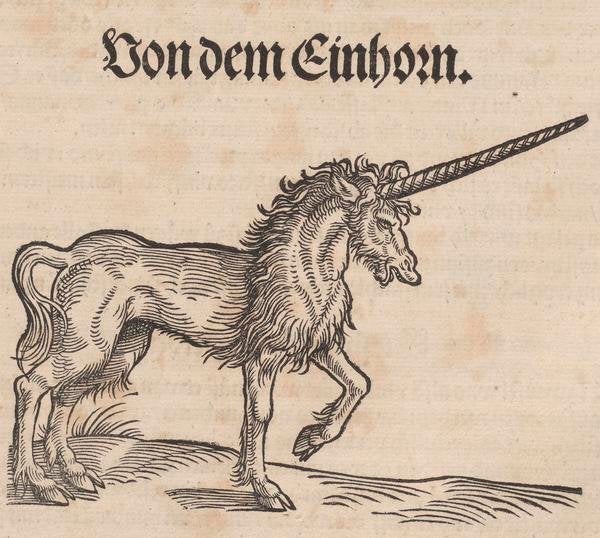 Hippogriffs and centaurs, veela and grindylows, unicorns and basilisks ― thanks to J.K. Rowling and "Harry Potter," mythical beasts like these have become familiar to millions. When he discovers he's a wizard, Harry is swept off to a school where he learns about these fantastical creatures, as well as magical herbs and powerful potions gleaned from old scrolls of parchment and a library packed with yellowing old books.
But Rowling didn't originally invent most of the magical beings and blooms in her books. Yes, centaurs and unicorns have had long mythological lives, but so have hippogriffs, veela, grindylows and basilisks; for "Harry Potter," she created her own versions of mystical flora and fauna that have been speculated about for centuries.
That means those moldering encyclopedias filled with magical creatures and herbs are real ― well, sort of ― and even us Muggles can curl up at a library with instructions for turning lead into gold or uprooting a mandrake without being tormented by its humanoid shriek.  
Not that we all have easy access to a trove of old alchemy texts, of course. Fortunately, the New York Academy of Medicine has come to the rescue: In celebration of the 20th anniversary of "Harry Potter," they've compiled a digital collection of mythical texts found in their own collection that seem to be straight out of the Hogwarts library. 
Curator Anne Garner organized the exhibition after noticing that the library's rare books collection included centuries-old texts on botany, medicine, zoology and even magic that were as fantastical as the subjects studied by Harry and his pals at Hogwarts. "J.K. Rowling's beloved 'Harry Potter' series incorporates many of the stories and superstitions from early scientific writers eager to understand the natural world," she said in a statement.
The collection includes supposedly scientific descriptions and ink drawings of creatures like merpeople, and plants like mandrakes, complete with little humans (male and female) at the root. Many of these fabled beings were documented, for centuries, alongside real living things like snakes and owls, Garner says. Though the natural historians clearly, and sometimes admittedly, hadn't seen basilisks or phoenixes, they relied on secondhand description and word of mouth to attempt a thorough, reliable depiction.
It's not just texts, either ― remember when Harry saved Ron's life from a fatal poison by shoving a bezoar down his throat? The Academy has a real bezoar, a stony hairball often found in the stomach of a ruminant (theirs is from a cow), and it was indeed believed to be an antidote to poisons.
From June 1 to 30, HuffPost is celebrating the 20th anniversary of the very first "Harry Potter" book by reminiscing about all things Hogwarts. Accio childhood memories.
Calling all HuffPost superfans!
Sign up for membership to become a founding member and help shape HuffPost's next chapter
BEFORE YOU GO