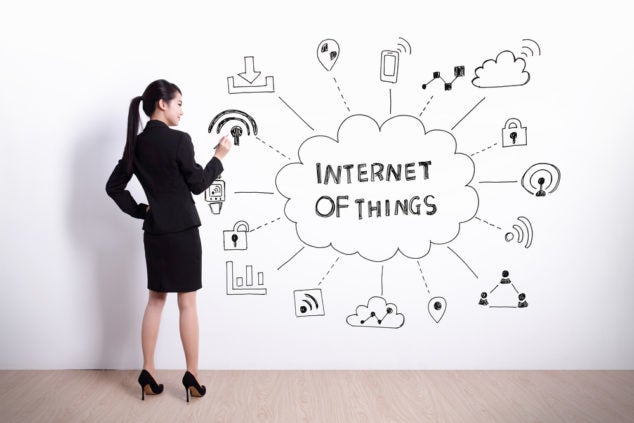 Internet connectivity is being embedded into everything from refrigerators to bathroom scales, baby monitors to light bulbs, and back again. These network-connected "smart" devices collectively comprise the Internet of Things (IoT), the connection between physical objects and the digital world which makes it possible for devices to collect, store, and exchange data and information. According to Gartner, the IoT industry will generate more than $309 billion for vendors through more than 20 billion connected "things" by the year of 2020, making it an appealing option for investors, entrepreneurs, and technology engineers hoping to cash in on the next big thing.
With so many companies flooding the space and hoping to take advantage of a potentially golden opportunity, it can be difficult to sort out which startups show some staying power. Here are some of the most innovative IoT industry leaders blazing the trail in big data.
Next Big Thing AG. Berlin-based IoT company builder Next Big Thing AG offers a complete framework for the acceleration of IoT startup ventures, promoting IoT-driven innovation for startups and companies by providing access to a thriving ecosystem of investors, startups, corporate partners, hardware and software engineers, and technology providers. Their team of business architects, tech experts, and experienced founders provide seed funding, engineering expertise, partnerships, and tailored portfolio guidance for companies who seek their direction.
To sum up the mission of the company, NBT CEO Harald Zapp states, "At NBT, our vision is to enable deep-tech innovation and entrepreneurship in Europe, we do this by providing everything from business expertise to our technological competence to the entrepreneurs and industry partners we work with. IoT and blockchain have the potential to better our world in a truly disruptive way."
IOTAS. One of the largest and most profitable sectors of the IoT industry is the smart home device market, which is already worth approximately $50 billion in the United States alone. IOTAS is taking advantage of a very specific demographic, offering smart home outfitting for real estate developers and apartments to appeal to the 68 percent of millennials currently opting to rent their homes. IOTAS partners directly with property owners to equip renters with desirable smart home features, offering a valuable amenity to renters and potentially cutting energy costs and other inefficiencies. IOTAS is up and operational from the day residents move in, and the technology tracks daily patterns and habits to support and respond to renters, allowing them to fully customize their home experience. IOTAS smart homes feature smart outlets, smart switches, door and motion sensors, and smart thermostats, just to name a few of the conveniences made possible through this Portland-based startup.
IFTTT. With so many of us new to smart devices and uncertain about how to program and fully utilize their capabilities, it's clear that sometimes you don't need another smart device. Sometimes you just need the things you already have in your IoT to work together more effectively or do something more useful and convenient. IFTTT stands for "If This, Then That," and it's a system for building "recipes" that tie many different pieces of hardware and software together to harness their full technological potential. Since IFTTT requires few programming skills and includes a library of "recipes" other users have generated and shared for anyone to use, it's actually surprisingly intuitive. IFTTT promises to get users' devices talking to each other and make your personal assistant more personalized, but it can also help you streamline your social media account game, too.
Pavegen. In November 2016, Pavegen smart sidewalk tiles were installed in Washington, D.C. The tiles are positioned above a network of magnets that create energy when commuters step on them, which Pavegen then redirects to power the streetlights above. And if that wasn't cool enough, the tiles also capture data that captures how many commuters are present at any given time; this kind of kinetic energy can help improve city planning, reduce waste, and generate sustainable energy. Of course, technology alone won't make cities become more environmentally conscious, which is why Pavegen strives to enable people to directly engage with clean energy and boost their understanding of how sustainable energy might be possible. The ability to partner interactivity with rich, live data has proven successful in bringing "smart cities" to life with over 150 smart tile installations across the globe harnessing "people power."
As you can tell, the IoT industry offers a wide range of possible applications that could potentially change the way their market operates, from sustainable energy to social media management. As the demand for "smart" systems continues to increase, no doubt we'll see even more IoT trailblazers innovating the field.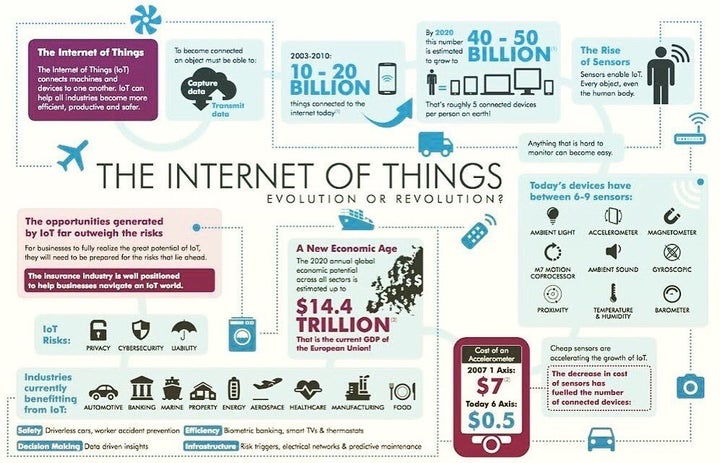 Know of an IoT industry startup that is making an impact? Let us know who they are and what they're up to in the comments.
Popular in the Community