Sure, every relationship is different, but there are certain little truths that anyone in love ― no matter where they're from or how long they've been together ― can relate to.
You end up cuddling whether the bed is big or small.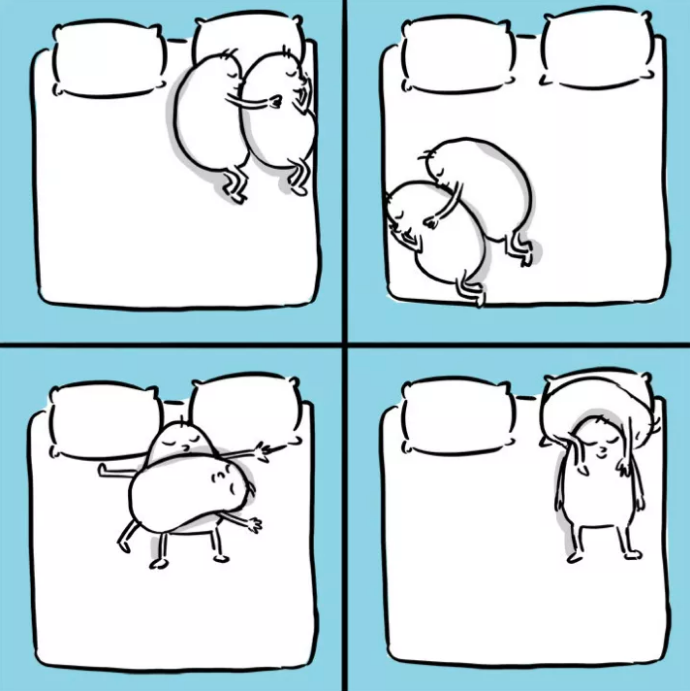 You find your partner adorable even when they're doing (or saying) the most mundane things.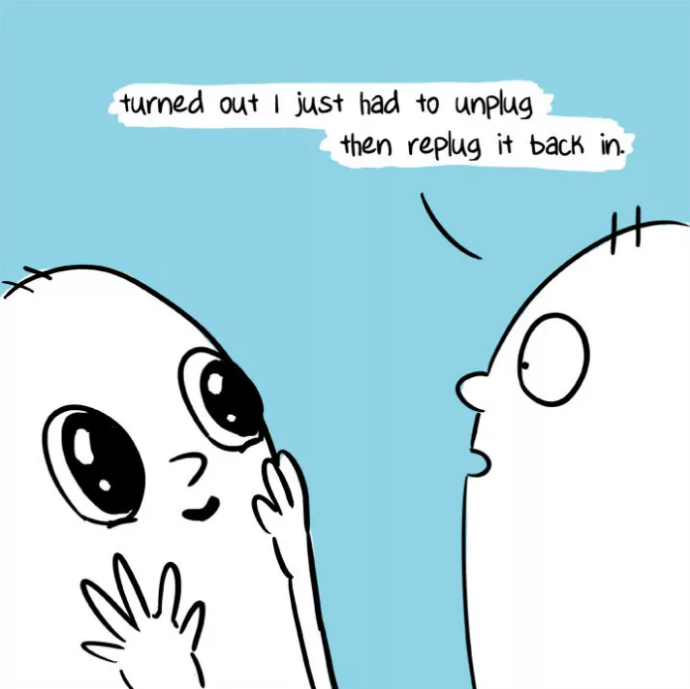 A hug from your boo can brighten the cloudiest of days.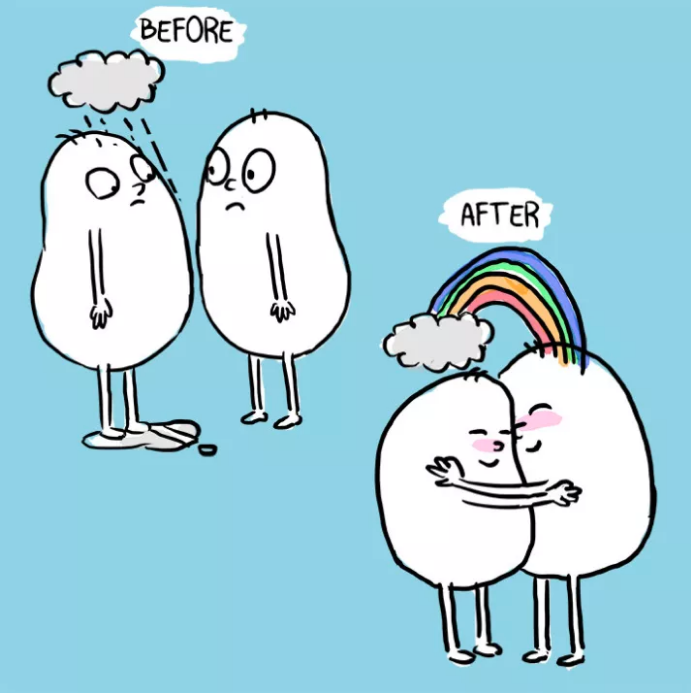 Decades later, you still have hots for each other.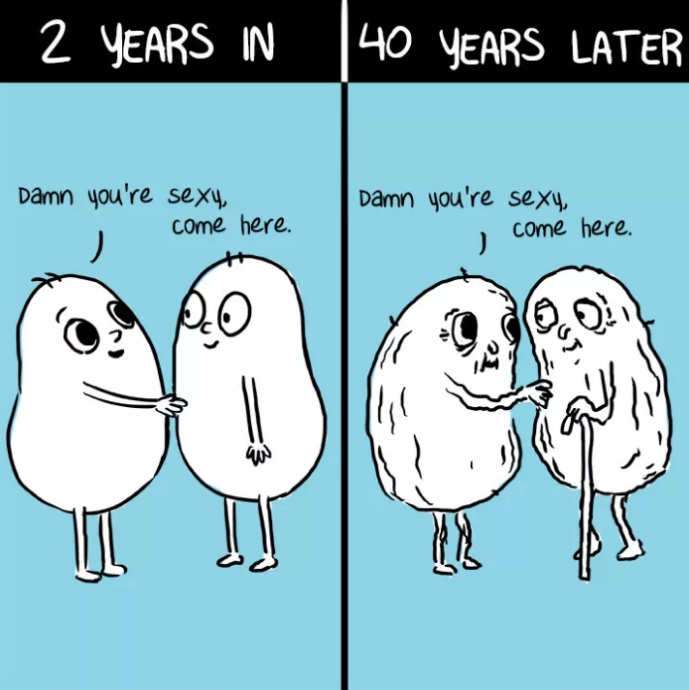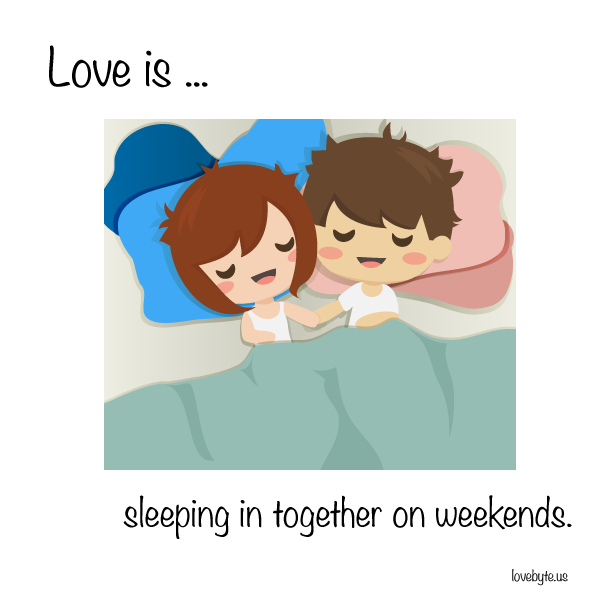 "Love Is..." Illustrations