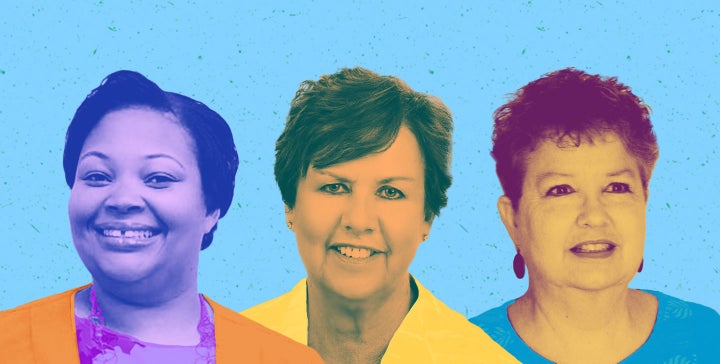 Perhaps the most marvelous thing about education is the limitless capacity people have to learn, even as they grow. But not all learners are alike. That's why we spoke with three women who are reshaping the way we think about education by casting off the one­-size­-fits-­all­ mentality. By doing this, they're helping their communities overcome unique challenges, while letting students' true potential shine.

Honored as part of the TIAA Difference Maker 100 program, Suzanne Baker of Blessings in a Backpack­-Livonia, Miesha Sanders of Parent Teacher Home Visits and Sharon Darling of the National Center for Families Learning, are just a few examples of people in education taking up the call. While their methods differ, each approaches education with an outside-­the-­box strategy, reimagining tutelage to great success. From providing children with the proper nutrition they need in order to focus, to using multi­-pronged learning approaches to help kids prosper, these difference makers are creating lasting infrastructure to help communities help themselves. We partnered with TIAA to tell their stories.
Suzanne Baker
Blessings In A Backpack-Livonia, Livonia, MI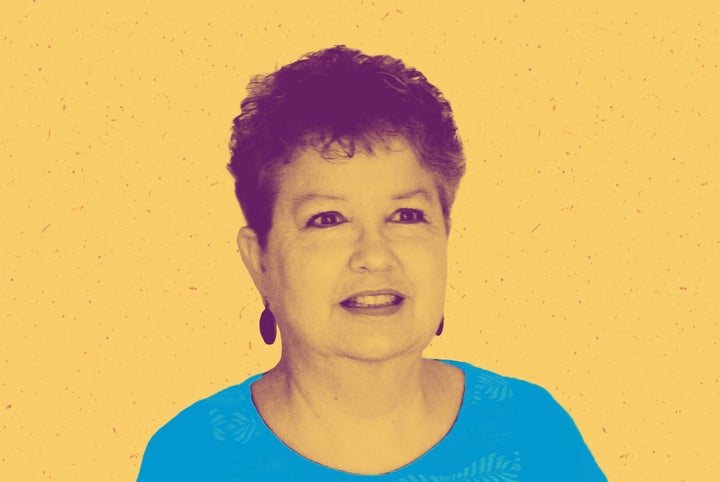 There are currently over 13 million children in the United States at risk of going hungry, an issue that not only leads to sickness and decreased attention spans, but can set back whole classrooms, leading to community­wide deficits in test scores and more. In Livonia, Michigan, alone, over 4,000 kids struggle with this. But Suzanne Baker, an anthropology professor at Wayne State University, has been able to make a substantial impact on their lives. Baker is one of 10 unpaid volunteers who run Blessings in a Backpack­-Livonia, an organization that buys and packs weekly grocery bags full of easy-­to-­make meals such as cereal, canned veggies and peanut butter to tide kids over for the weekend.
For students considered to be food insecure, having nutritious options for those 65 hours of the weekend has shown life-­changing benefits. They come in on Mondays ready to go, reporting higher attendance, increased focus and less disciplinary issues, which in turn has improved performance for entire classes. Another added benefit of the program is the feeling students get from knowing their community at large cares enough about them to provide them these meals.
Baker wasn't always aware of the challenge hunger caused in her Michigan school district. "I was floored to learn that...a quarter of our students were eligible for free and reduced lunches. We're used to thinking...that there aren't problems in suburbs," she said. "[But hunger] impacts all kids...because the kids who come to school on Monday who haven't had much over those 65 hours of the weekend," she added, "they're distracted...and that distracts other kids, as well."
To avoid any unneeded stigma for the kids, they try to keep the program low­-key. But some students just can't contain their excitement, walking down the halls on Fridays cheering, "My bag came in!" Seeking to build trust, Baker frequently attends school functions and fundraising events. At one such event recently, she heard from a parent of a child in the program. "I had used this resource last year, and it made a very big difference," they told Baker, "and I just wanted to say thank you."

"When I was younger, I wanted to change the world," Baker said. "We do a lot of volunteerism in our family. But this was the first [time] where I thought, 'I'm not just going to volunteer. I have the capacity, and there's a need here...I gotta do this.'" By sending qualifying students home with accessible food to tide them over, Baker and her fellow volunteers are helping set up a whole generation of kids in her community to succeed against the odds.

Miesha Sanders
Parent Teacher Home Visits, Sacramento, CA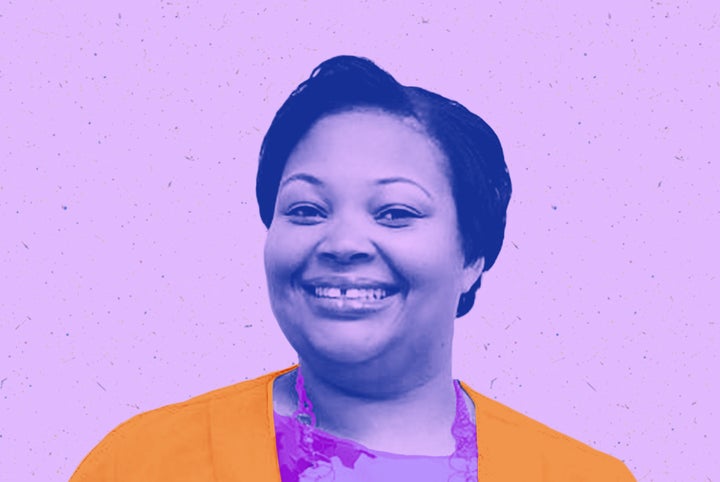 A former educator herself, Miesha Sanders had almost lost faith in the public school system when Parent Teacher Home Visits changed her life. Living with an immune condition, Sanders' daughter had to miss a lot of school one year due to her illness. Her daughter's teacher reached out to schedule a home visit — but Sanders was reluctant. "I didn't have that trust for the system. Finally, I decided to let her [the teacher] come to my home, and it is probably one of the best things I've ever done for my kid," Sanders explained.
After having such a positive experience with Parent Teacher Home Visits, and learning more about the program, Sanders wanted to give back. She eventually left her position as a teacher's assistant to work full-­time as a hub coordinator for the organization. Now Sanders recruits new schools and educators into the program, and trains teachers to connect with kids and their caregivers.
While there are many types of home visits, from administrative to disciplinary, what sets Parent Teacher Home Visits apart is its relationship-­based model. "It's not deficit based. We're strictly getting to know the family," said Sanders. Parent Teacher Home Visits began 20 years ago when a group of Sacramento educators and parents came together to improve student performance. They had noticed a disconnect between school and home, and knew something needed to change. The program's goal is to unite parents and educators as a team to bolster the students. "[We're] asking the most important question, which is what their hopes, dreams and aspirations are for their child."
Today, PTHV partners with public schools to encourage teachers to make the extra effort and meet with their students' families at their homes after school. This gesture shows the students and their caregivers that they're willing to go the extra mile — and it encourages families to support their children as partners in their education. From these meetings, parents gain trust in their children's schools, and teachers gain insight into their students' home life. Plus, students learn that their teachers really care about their success. Sanders and her colleagues train educators to throw their assumptions out the window and create a bond with students and their caregivers.
The program's results speak for themselves. Participating students show increased reading and math competency, while some of the lowest performing schools in their districts are reporting higher test scores across the entire student body.
When asked about the future of the program, Sanders replied optimistically, "We're going to take over the world. And it's slowly but surely happening. [Visits are] becoming a normal thing...something that is expected. You have parents now saying, 'When are you coming?'" Thanks to Sanders, the answer for more and more students is "as soon as possible."
Sharon Darling
National Center For Families Learning, Louisville, KY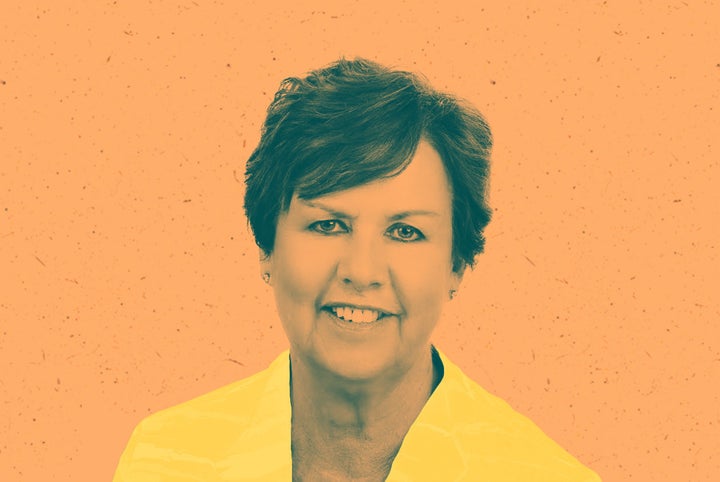 Over the course of the last 30 years, Sharon Darling has built a comprehensive parent/child literacy and life­-skills program that has touched the lives of millions of families over hundreds of communities across the country. Darling's story began while she was on maternity leave from teaching second grade. At the suggestion of a colleague, she began volunteering at an adult literacy program held at a local church. "It was quite the happenstance that I started teaching them. I was confronted with adults who really were struggling. I mean, some of them couldn't read at all, and others were what we might consider second­-grade level at the most."
Instead of returning to the second grade, Darling decided to devote herself to serving these underserved but eager learners. As the church she was volunteering at also had a nursery, many of Darling's adult students came with their children, and it was there that Darling had an epiphany. "This is intergenerational, and we really need to help both generations, both of them get what they need in order to be successful," Darling said. Through foundational activities, such as reading to one another, Darling created a program in which parents and children not only learn together, but grow closer. In time, she garnered a reputation as a devoted adult educator willing to work across generations to raise up entire families.
For Darling, adult education doesn't stop at reading and writing. Her program offers hands­-on resources to help get people jobs, health care and child care. Parents who participate learn to practice a number of essential employment skills, and report increased family engagement. Children of participants report nearly 100 percent school attendance.
As Darling said, "[We're] still focused around [what] people need in order to climb out of poverty through education, looking at whole families. The basic model that was developed in Appalachia was really [about] adult skill building, so adults getting the skills that they need in order to succeed and reach their goals." The unusual addition of building in family learning has proved to be the real difference.
As president of the NCFL, Darling spends much of her time on the road, spreading her method and drumming up funds, but her mind stays on her mission. "[They] always say when you get on the airplane, in the case of an emergency...be sure and put the oxygen mask on your nose and mouth first and then assist your child... that's really what we're trying to do [at the NCFL]. Give the parents the oxygen that they need so that they have the wherewithal to be able to help their children."
As our own education evolves and grows over time, so too must our understanding of education as a concept. These difference makers are putting in the work to reshape our preconceived notions of what learners, of all ages, need to thrive. Through their wise guidance, more and more students are sure to make the grade.
To celebrate its centennial, TIAA is honoring 100 people working to make positive and lasting change in the lives of others with awards of $10,000 each to use toward their nonprofit organizations. Suzanne Baker, Miesha Sanders and Sharon Darling are among those being honored. The money these honorees and their organizations are being awarded will go toward improving and expanding their respective programs. We have partnered with TIAA to put the spotlight on their stories, and other stories like these. To learn more about the program, and the amazing work the rest of the honorees are doing, visit: www.TIAAdifferencemaker100.org.

Words by Josh Schneider
Calling all HuffPost superfans!
Sign up for membership to become a founding member and help shape HuffPost's next chapter