That's the title of his quirky book of poems about the trials and tribulations of raising toddlers. The Adorable Scoundrels poems cover topics like tantrums, bedtime struggles and mealtime disasters.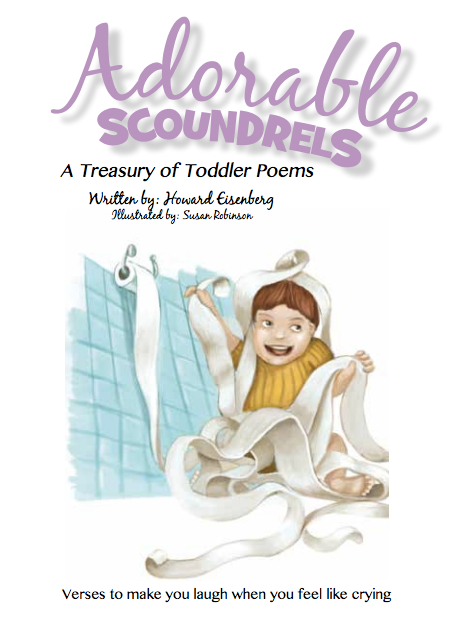 Eisenberg told The Huffington Post he drew inspiration for the book from his late wife Arlene, who co-wrote the famous What To Expect books with their daughter Heidi Murkoff. Eisenberg started writing his toddler-themed poems while Arlene was working on What to Expect: The Toddler Years.
"Arlene and I usually traveled together, and she always introduced me near the start of her book tour lectures with, 'If you're going to have a toddler, you'll need a sense of humor,'" Eisenberg explained. "The poems were only on index cards then, but that was my cue to come on and read half a dozen of my poems."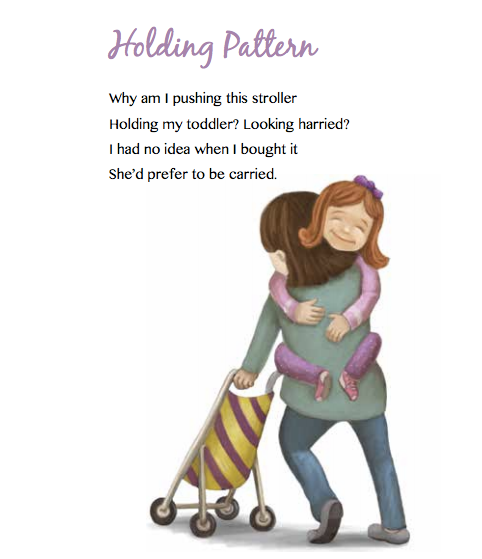 In 2016, Mascot Books published Adorable Scoundrels. The book features drawings from illustrator Susan Robinson, who has 3-year-old twin toddlers.
Eisenberg and his wife had three kids and six grandchildren, so many of the Adorable Scoundrels poems come from personal experience. The 90-year-old author told HuffPost he believes the book can provide comic relief ― "which, heaven knows, parents of toddlers desperately need a half-dozen times a day."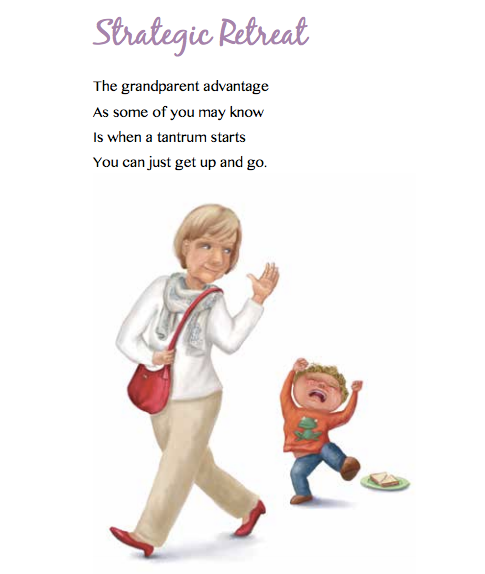 Said Eisenberg, "It all comes down to Arlene's wise advice about toddler parents needing a sense of humor ― whether when a vase breaks and flowers and water spill all over the dining room floor, or your toddler decides she's going to be an interior designer when she grows up and festoons a roll of toilet paper in and around herself and the living room furniture."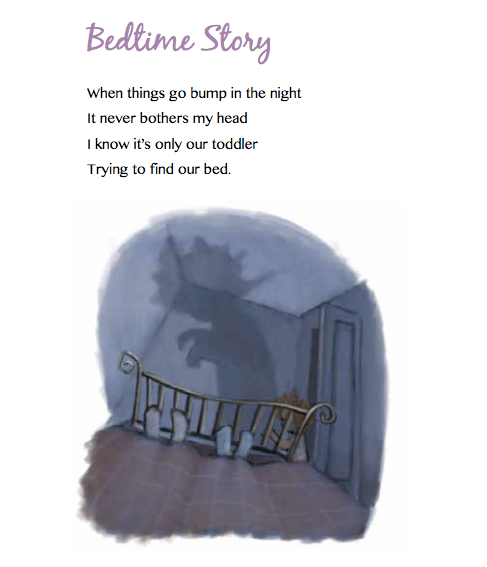 Some of Eisenberg's toddler poems come from observing other families as well.
"This one when they're in a restaurant ― it's a scene I saw acted out the other evening by a dad and mom who took turns doing it in an outdoor cafe on Columbus Avenue," he said, describing his poem "Floor Walker."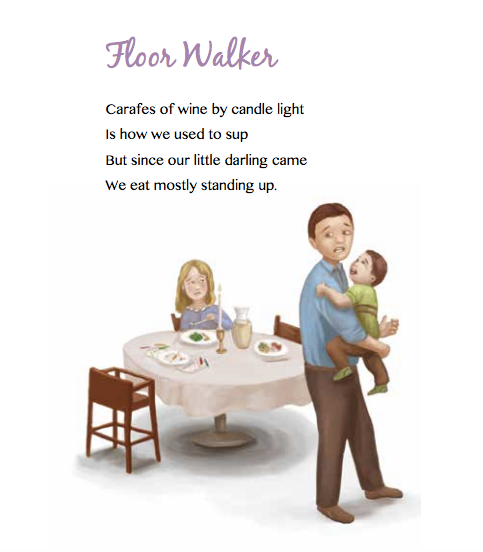 The author believes his poems capture the toddler parenting experience. He's even christened himself "Toddler Poet Laureate."
"I think the best description of the toddler phase I ever heard came from a woman who said, 'There were times when it was happening that I didn't think I could possibly survive. But when it was over, I wished I could do it all over again,'" he said. "Sixty years later, I wish I could, too ― even when I remember difficult moments."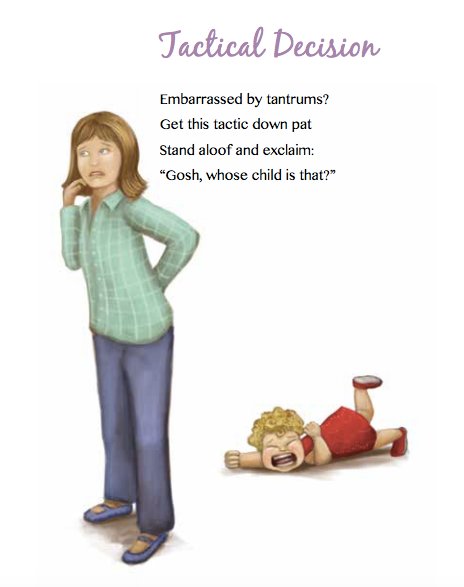 Eisenberg believes his poems function as "advice that rhymes."
"I want to remind parents to relax and enjoy it, no matter what 'it' is," he said, adding that grandparents and other family members can appreciate the book, too. "Grandparents enjoy it for the memories ― reminders of their own years as toddler parents," he explained.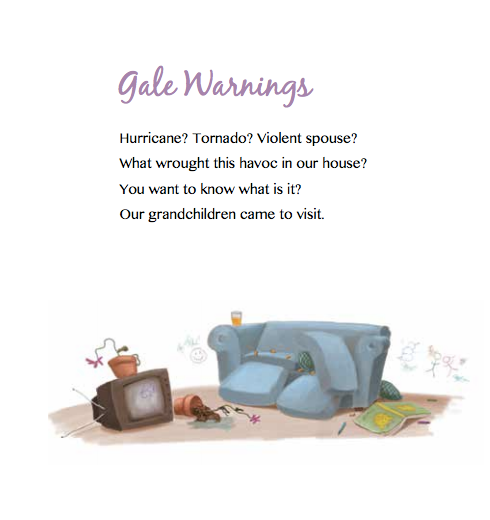 Ultimately, the author wants parents to consider Adorable Scoundrels a "medicine cabinet" of sorts for parents in the throes of chaos.
Perhaps his biggest source of inspiration, however, is not a toddler, but his "Wonder Woman, the amazing Arlene." The inside cover features a photo of his late wife, along with the dedication, "Remembering Arlene, who never met a toddler she didn't love."
Visit Amazon or Mascot Books to purchase Adorable Scoundrels and keep scrolling for more excerpts from the book.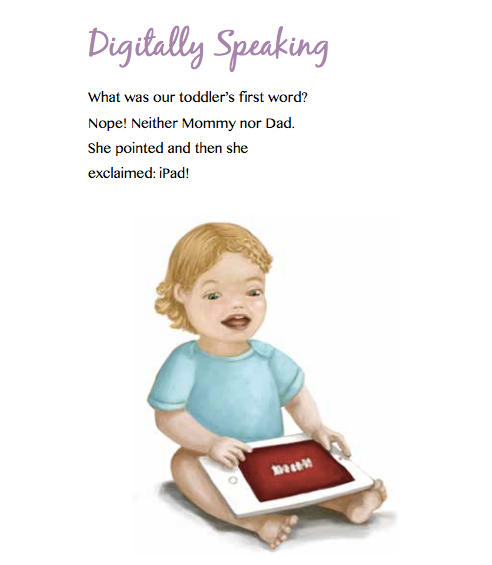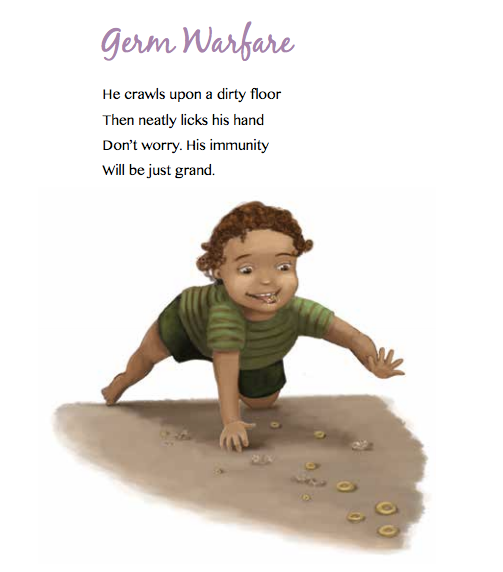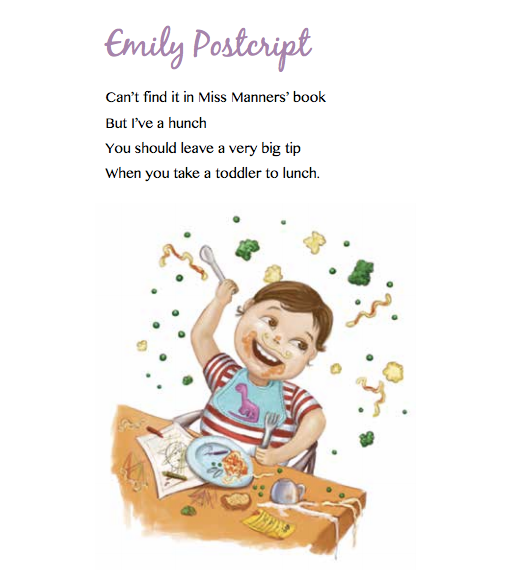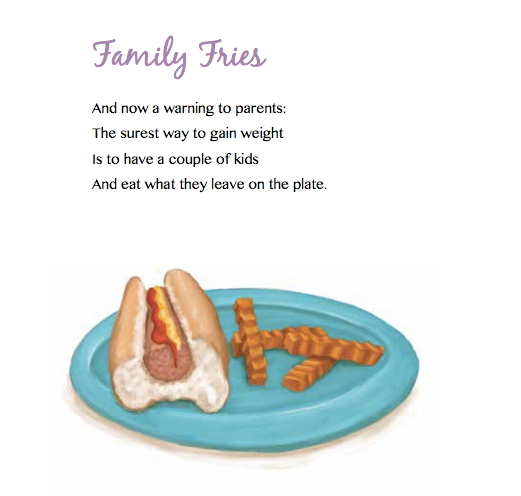 Related