As a child, I remember being able to ride my bike, roller-skate, and play outside. At school, I was privileged enough to attend P.E. classes where sports equipment was up for grabs. I never worried about whether we had the equipment to play sports because it was already a given that we did. To be physical and play sports with your friends was and still is a liberating experience. It's a way to be a part of a team, be active, have team spirit and develop good sportsmanship. A chance to embrace your individuality with others who want to do the same.
According to a C.S. Mott study, 1 in 5 disadvantaged homes don't play sports because of cost. If you come from a low-income community, kids are 50% less likely to play sports due to the cost of creating sports programs, maintaining facilities, and buying equipment. Every kid deserves the chance to play.
You can, however, do something about it (no pun intended) with DoSomething.org and ESPN! They've joined forces to bring back Game-Winning Drive, the largest youth-led sports drive in the country. Members have collected over 44,000 pieces of gear since 2015! Through Game-Winning Drive two teens, Mary Claire Hall, 17, and Will Dadouris, 17, are already giving other kids the opportunity to play sports by sending them sports equipment, and you can too.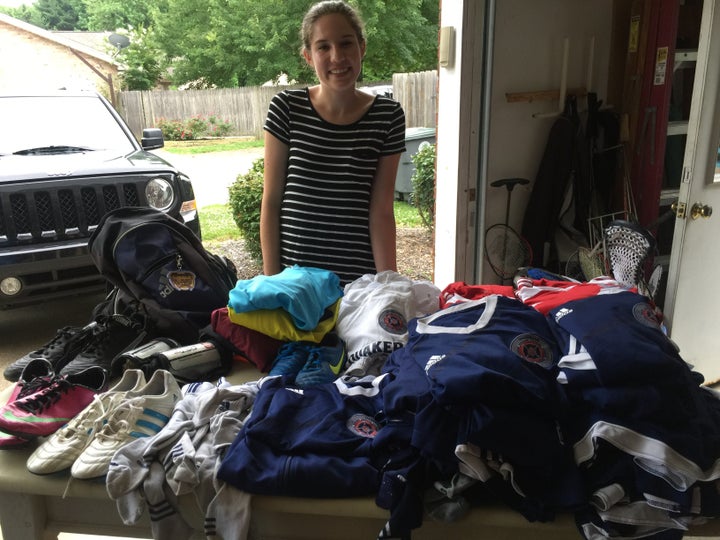 Mary Claire, from Indiana, has started her own drive where she's collected 500 items to send to the El Salvador mission. She's also in the process of collecting 500 more pieces for a Haiti mission!
"I first wanted to participate in this drive when I became interested in sharing the gift of soccer with those in other countries and those in need-based communities in the U.S.," she says. "I loved the idea of passing on something that made me so happy for others to enjoy."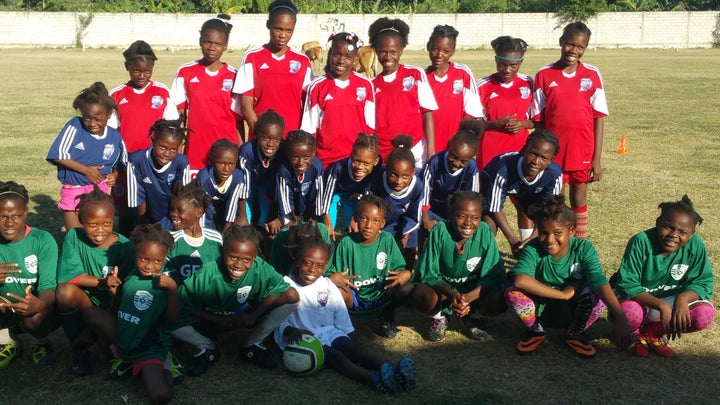 After joining DoSomething, Mary saw the opportunity to put on another drive. With the help of the Indiana Fire Juniors South Soccer club, she was able to collect soccer equipment at tryout sessions to make the drive a success.
"It is an amazing thing to see pictures of people in need wearing your soccer jerseys or using your sports equipment," she says. "I have enjoyed every moment of DoSomething's drive and have treasured the impact it has had on others."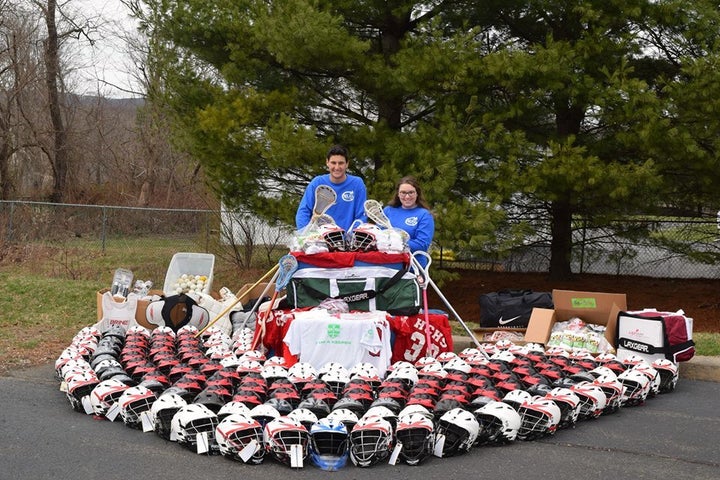 Will, from New Jersey, started his own organization called ReLax Collections and is currently residing in Jamaica for a five-week internship with the Fields of Growth and the Lacrosse Volunteer Corps. This is where he distributed 10 duffle bags worth of lacrosse equipment he's collected for organizations that had expressed a need for equipment four years ago on a summer trip.
"The look on the kids' faces and pride they had in the equipment they received was life changing. This was equipment that others were throwing away in the states and now these kids were treasuring it!" said Will. "I returned from my trip and started slowly to collect equipment, knowing that the kids in Jamaica could always use the gear."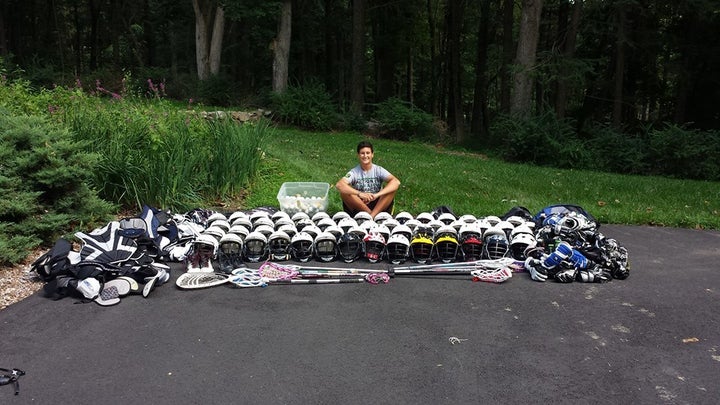 The group is also working on donating lacrosse equipment to Jamaica, Uganda, Haiti, Costa Rica, and Canada, along with other organizations.
Just like Mary and Will, you too can help make a difference. Join the movement at DoSomething.org by participating in Game-Winning Drive. You can collect gently-used sports equipment to a local rec center or after-school program that serves communities in need. You'll be a part of the LARGEST youth-led sports equipment drive in the country and you'll earn the chance to win a $5000 scholarship! Let's Do This!
Brisa Gomez is the current PR intern at DoSomething.org. She is a Senior at Florida International University and will be graduating in late Spring 2018.
Related
Popular in the Community