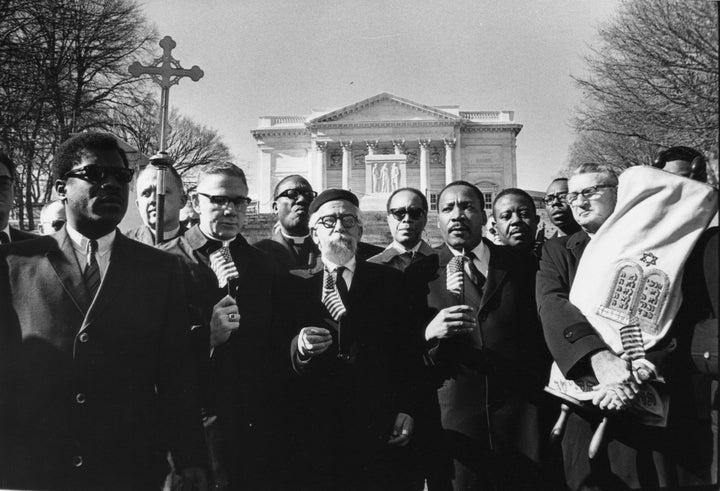 On August 28, 1963, a few minutes before Martin Luther King Jr. delivered one of the most important speeches in American history, a white man in a crisp suit took to the podium on the steps of the Lincoln Memorial.
I learned many things. The most important thing that I learned under those tragic circumstances was that bigotry and hatred are not the most urgent problem. The most urgent, the most disgraceful, the most shameful and the most tragic problem is silence ... America must not become a nation of onlookers. America must not remain silent.
Drawing on their own experiences of oppression throughout the centuries and particularly during the Holocaust, many American Jews refused to remain silent during the civil rights movement. They didn't lead the charge or take the place of black activists during that time, but they did act as important interfaith allies -- helping to build schools for young black children and serving as founding members and even presidents of the NAACP. Jewish rabbis developed close friendships with black community leaders like Dr. King. Jewish people also made up a significant portion of the white participants in the Freedom Rides, a series of trips through the South to integrate interstate bus terminals.
While there is some debate in the community about whether Jews are as visible in today's #BlackLivesMatter movements as they were in civil rights issues of the past, many Jewish racial justice organizations have continued to take part in public protests and work behind the scenes towards legal reform that would ensure equality for black people.
It's different this time around, since the American Jewish population has become more racially diverse over the past few decades due to interracial marriage, adoption, and conversion. According to Rabbi Jonah Pesner, director of the Religion Action Center of Reform Judaism, 10 percent of Reform Jews, the largest Jewish denomination in America, are people of color.
"We will march 50 more years or however long it takes to bring justice to all people."
When protests erupted in Ferguson last year over the death of Michael Brown, local Rabbi Susan Talve donned a Jewish prayer shawl and linked arms with interfaith clergy members to take in a peaceful march. And last summer, more than 150 rabbis joined an NAACP pilgrimage from Selma to Washington, D.C. to promote voting rights, education reform and economic equality, carried a torah scroll with them for the entire journey. Jewish synagogues along the route reportedly opened their doors to offer marchers a place to rest.
Pesner said that in honor of the life and work of the Dr. King, Jr, this weekend's Shabbat is marked out as a "shabbat tzedek," or a shabbat for justice. The readings this weekend -- which center on the Exodus from Egypt -- happen to fit perfectly with the theme.
"We didn't start marching 50 years ago," Pesner told The Huffington Post. "We started marching 5000 years ago when we came out of Egypt. And we will march 50 more years or however long it takes to bring justice to all people."
HuffPost Religion has collected historical photos of just a few of the Jewish rabbis who took action during the civil rights movement. This remarkable partnership between Jewish people and the black community is still a reminder of the power of interfaith activism.
Julius Rosenwald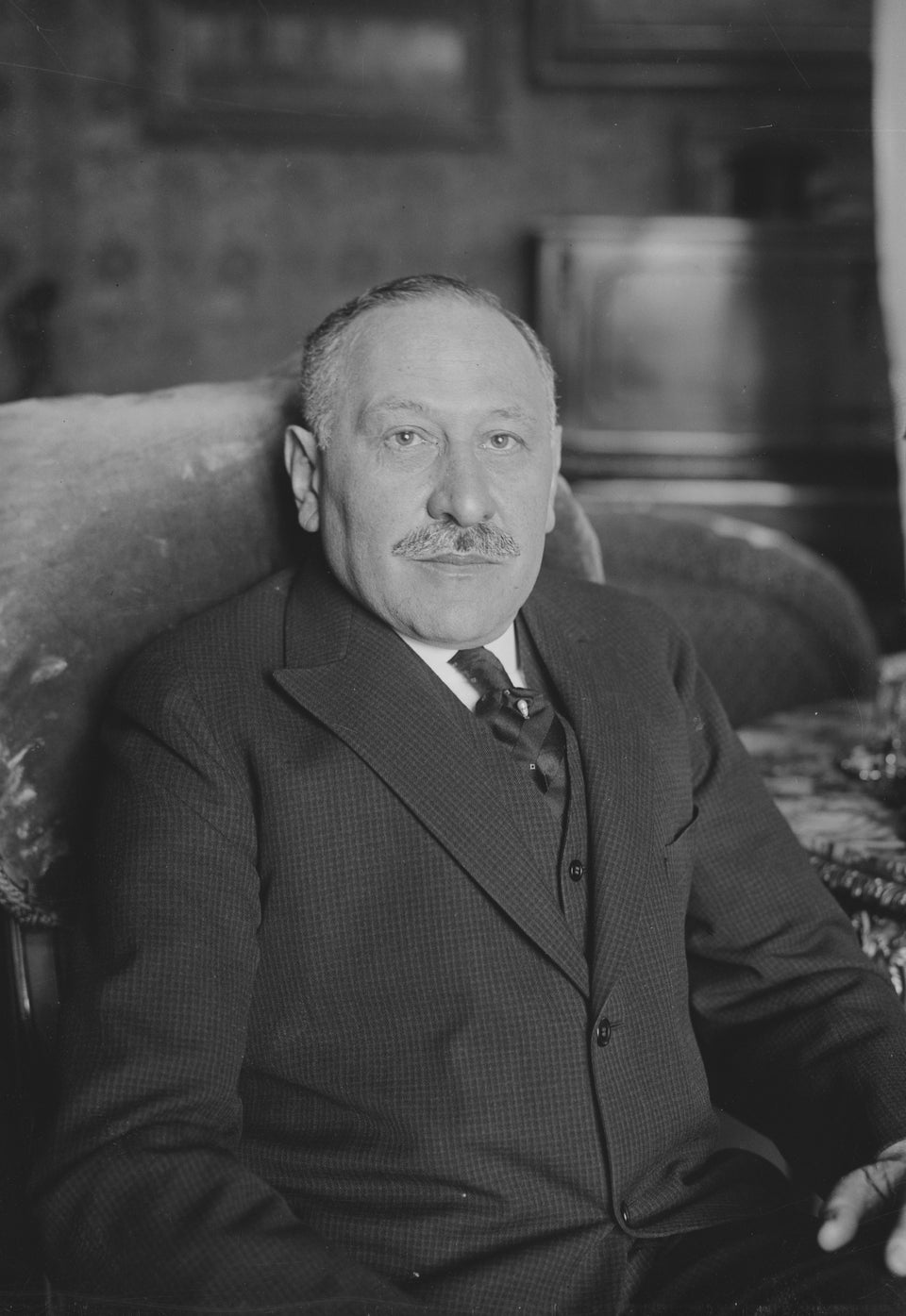 Buyenlarge via Getty Images
Rabbi Abraham Joshua Heschel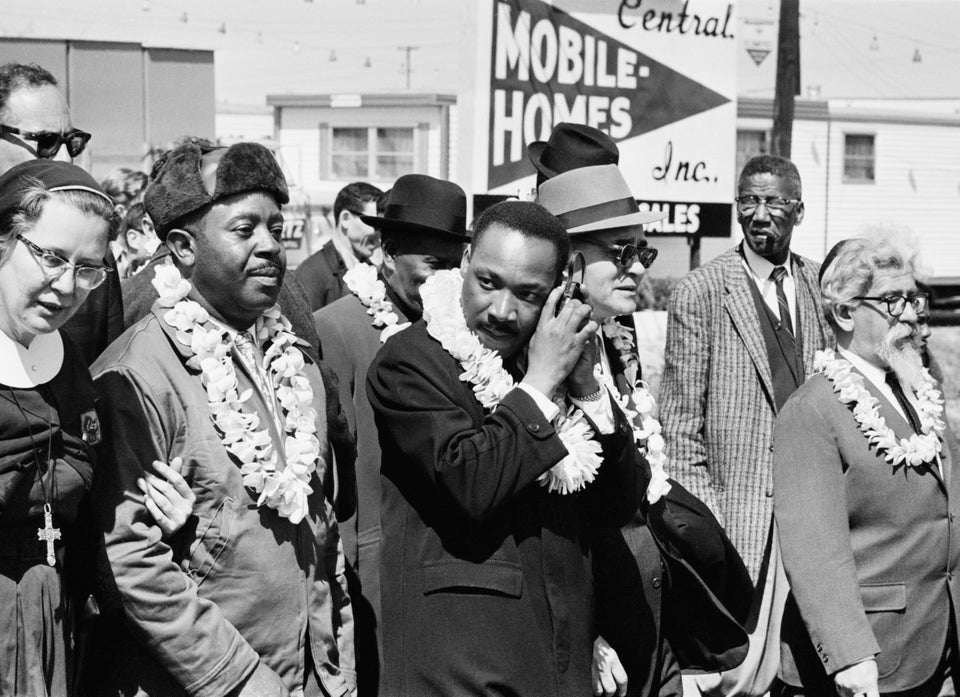 William Lovelace via Getty Images
Rabbi Maurice Eisendrath
Rabbi Joachim Prinz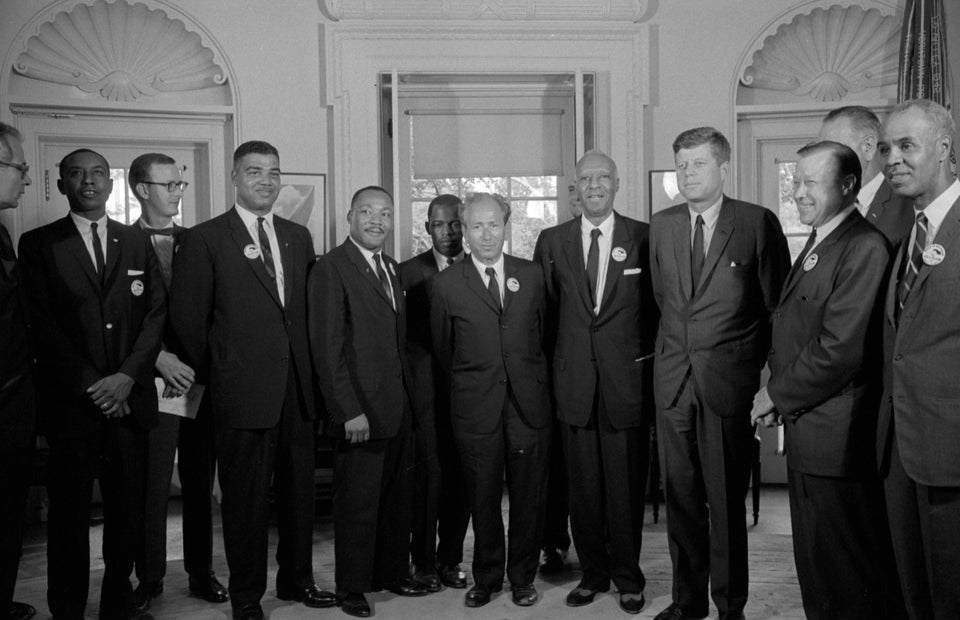 Universal History Archive via Getty Images
Rabbi Israel Dresner
Rabbi Martin Freedman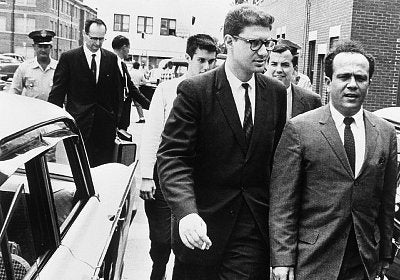 Rabbi Jacob M. Rothschild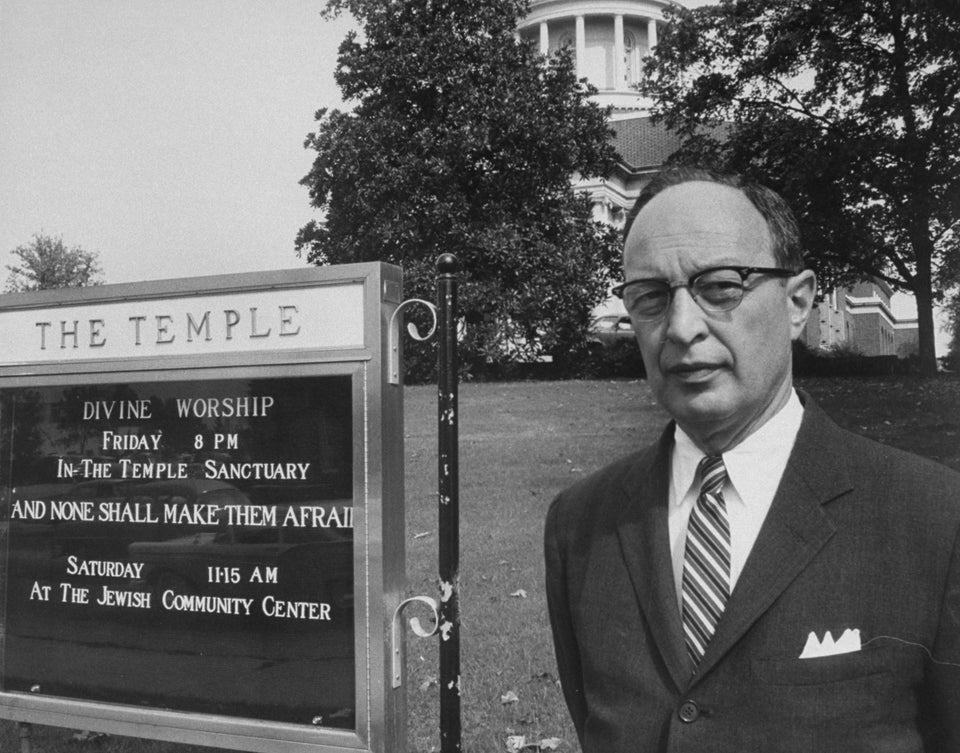 William Lovelace/Daily Express/Hulton Archive/Getty Images
Rabbi Perry Nussbaum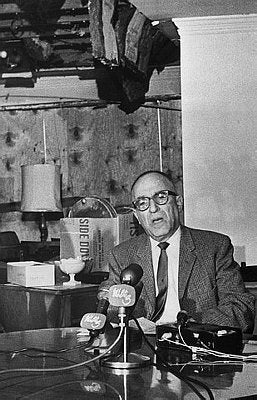 Popular in the Community