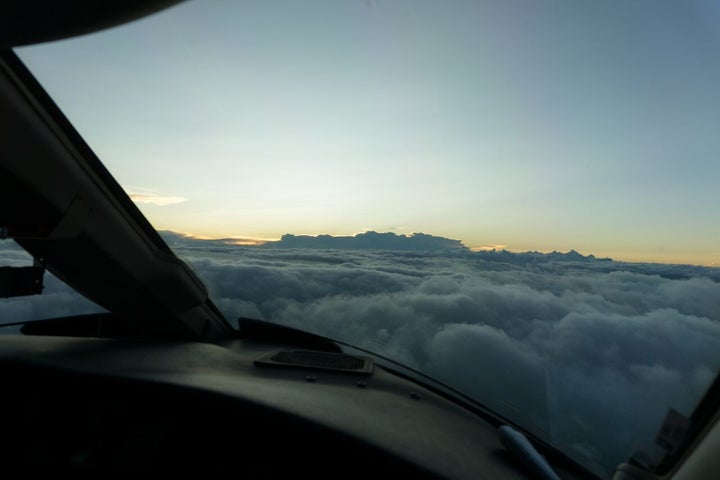 When Brad Childs and Jonathan Plesset got wind of two Humane Society International workers stranded for weeks on Tortola after Hurricane Maria devastated the island, they immediately wanted to help. But the co-founders of the nonprofit PAART (Pittsburg Aviation Animal Rescue Team) knew a single-engine airplane couldn't make the long flight from Pennsylvania to the British Virgin Islands.
"These two guys were living on rice and water in a house with no roof, trying to keep 41 animals together," Plesset said. "We made a few calls and lo and behold, we were able to secure a jet from a private donor."
Plesset and other volunteers "ran around Pittsburgh" buying supplies for Humane Society International – whose Tortola shelter was destroyed by the hurricane – and packed the plane full of food, veterinary supplies and a generator.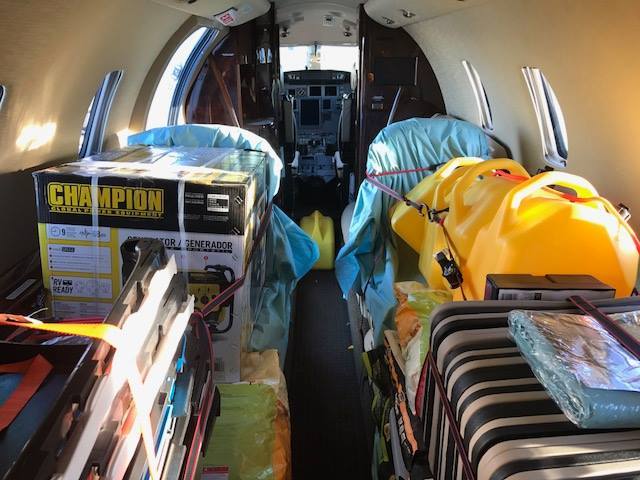 On Tortola, they dropped off the supplies and rescued the two rescuers - along with 23 cats and 18 dogs.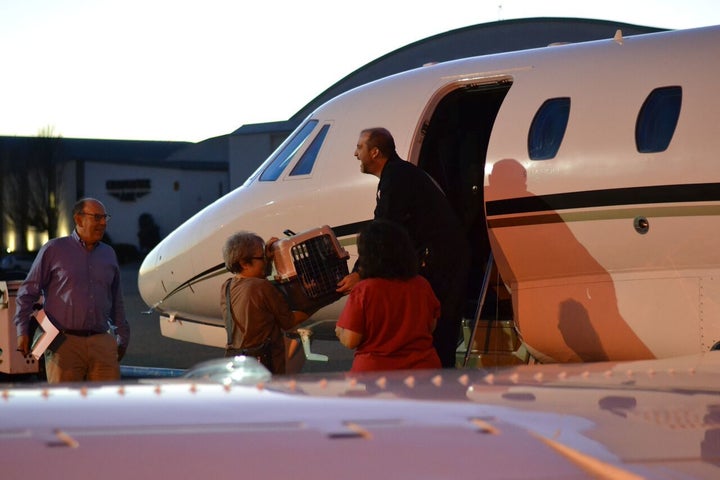 One passenger was a husky whose owner had to flee the island – when PAART landed in Fort Lauderdale to refuel, she was waiting for the plane, overjoyed to be reunited with her beloved pet. When the PAART team made it home to Pittsburgh, there were a few more tearful reunions between pets and their people, and staff from shelters in Pennsylvania welcomed the homeless animals.
"Everywhere you turn in this story, there are these happy endings," Plesset said. "That's what we love."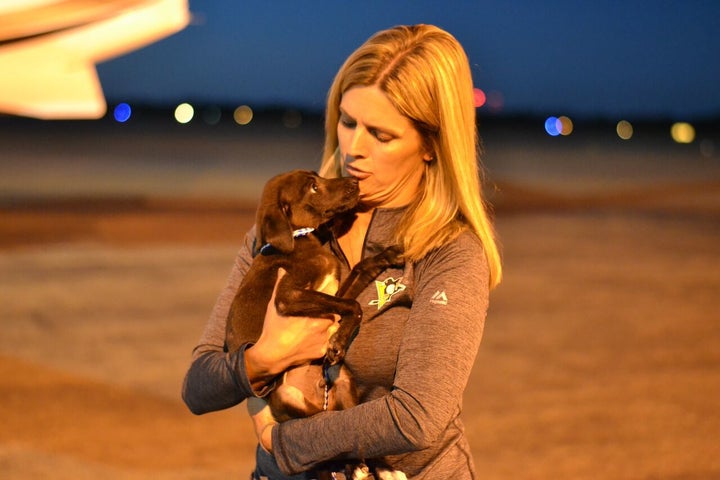 PAART volunteers have saved over 6,500 pets since 2012. A network of around 15 pilots and 90 drivers transport at-risk cats and dogs out of shelters to rescue groups that will re-home them.
"We started off only in the air, but we realized pretty quickly that the land is also a really good way to transport – a lot cheaper, just not as quick," Plesset said. "You can use the airplanes for more immediate danger. Dogs that have only a couple hours before being euthanized go by air."
Before Hurricane Harvey, pilots and drivers deployed for an "air and land mission" to pull 67 animals out of a shelter in San Antonio, Texas to make room for the anticipated influx of lost pets. They also evacuated dogs and cats from shelters in Charleston, S.C. and Gainesville, Fla. before Hurricane Irma struck.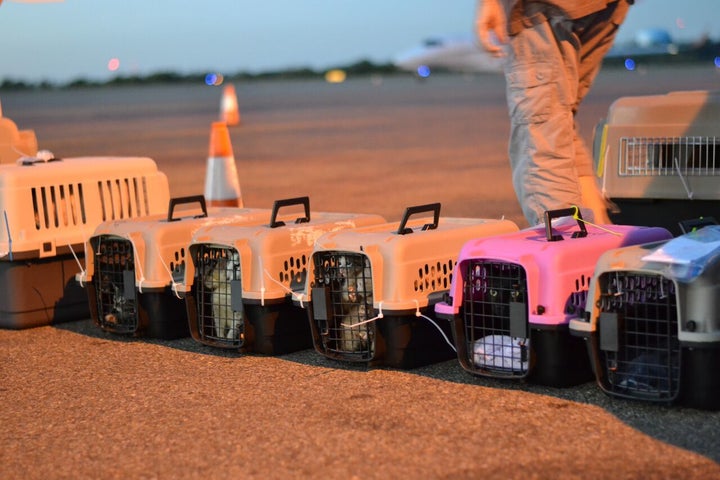 "We focused on going down to shelters and trying to empty them to create space for animals coming in after the storms," he said. "Because if you just go down there [after a hurricane] and start taking animals, you might be taking somebody's pet. You want the reunions."
Plesset said he's inspired by the dedication of PAART's volunteers, who embody the group's motto #NoDogLeftBehind.
"When we put the call out, 'Hey, we need somebody to drive to Texas. It's going to take 30 hours. You're going to spend two hours on the ground, then get back in the truck and drive back another 30 hours,' people line up to do it," he said. "That's amazing! Watching all these people come together, it's awe-inspiring."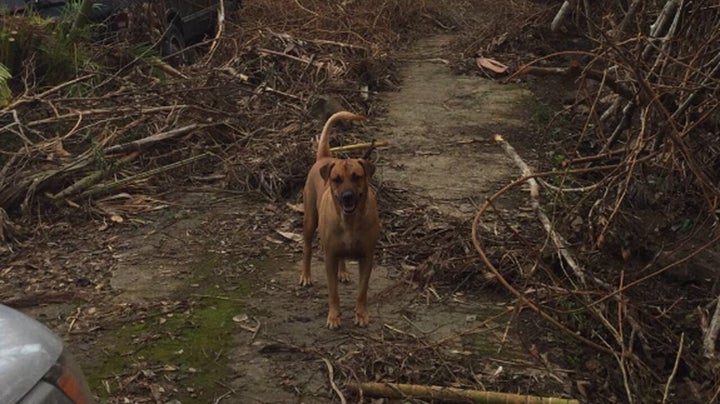 Related
Popular in the Community