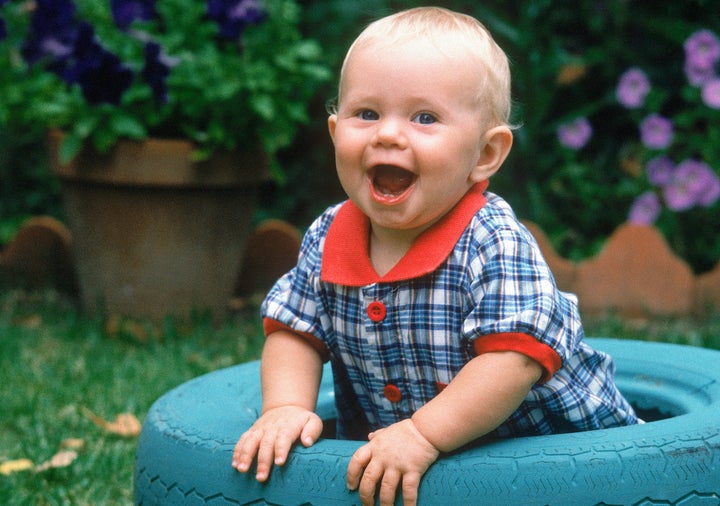 Although the list of most popular baby names tends to look the same from one year to the next, interesting trends appear over longer periods of time.
Every year, the Social Security Administration releases the official list of the most popular baby names in the U.S. based on data from the previous year's births. We decided to look back at the most popular names 25 years ago to see how parents' choices in 1992 compare to today's trends.
If you're a 25-year-old in 2017, odds are you know a fair share of Ashleys, Amandas, Michaels and Christophers around your age. But while the most popular baby names for boys generally remain favored among parents today, the top names for girls have fallen down the charts for the most part.
Without further ado, here are the 25 most popular baby names for boys and girls from 1992 (along with where they rank today):
Girls
Ashley (101)
Jessica (233)
Amanda (329)
Brittany (542)
Sarah (57)
Samantha (44)
Emily (9)
Stephanie (235)
Elizabeth (13)
Megan (432)
Jennifer (273)
Lauren (134)
Kayla (129)
Nicole (163)
Chelsea (353)
Rachel (173)
Taylor (89)
Danielle (333)
Amber (375)
Rebecca (207)
Courtney (828)
Victoria (21)
Kelsey (383)
Melissa (257)
Michelle (208)
Boys
Michael (8)
Christopher (36)
Matthew (15)
Joshua (35)
Andrew (34)
Brandon (99)
Daniel (13)
Tyler (91)
James (5)
David (19)
Joseph (20)
Nicholas (63)
Ryan (40)
John (28)
Jacob (7)
Zachary (90)
Robert (62)
Justin (113)
Anthony (30)
William (3)
Jonathan (56)
Kyle (199)
Alexander (11)
Cody (256)
Kevin (89)