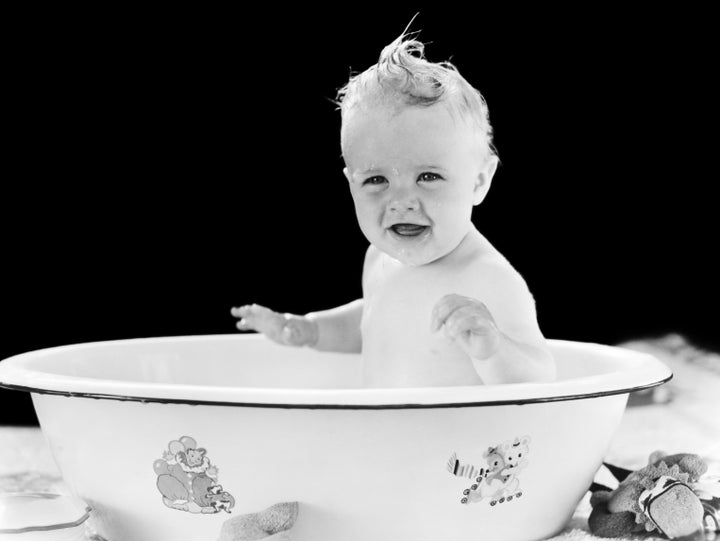 Baby name trends come and go, but many classics have real staying power.
Looking at the most popular baby names of the 1930s, you'll find a combination of once-hot choices that now sound outdated (like Betty and Eugene) and names that a lot of parents are still choosing for their children (shout out to the Catherines and Williams we know).
The Social Security Administration keeps lists of the most popular names for every year and decade since the 1880s. Without further ado, here are the top baby names for girls and boys born in the 1930s.
Girls
Mary
Betty
Barbara
Shirley
Patricia
Dorothy
Joan
Margaret
Nancy
Helen
Carol
Joyce
Doris
Ruth
Virginia
Marilyn
Elizabeth
Jean
Frances
Beverly
Lois
Alice
Donna
Martha
Dolores
Janet
Phyllis
Norma
Carolyn
Evelyn
Gloria
Anna
Marie
Ann
Mildred
Rose
Peggy
Geraldine
Catherine
Judith
Louise
Janice
Marjorie
Annie
Ruby
Eleanor
Jane
Sandra
Irene
Wanda
Boys
Robert
James
John
William
Richard
Charles
Donald
George
Thomas
Joseph
David
Edward
Ronald
Paul
Kenneth
Frank
Raymond
Jack
Harold
Billy
Gerald
Walter
Jerry
Joe
Eugene
Henry
Bobby
Arthur
Carl
Larry
Ralph
Albert
Willie
Fred
Michael
Lawrence
Harry
Roy
Howard
Norman
Roger
Daniel
Louis
Earl
Gary
Clarence
Anthony
Francis
Wayne
Marvin