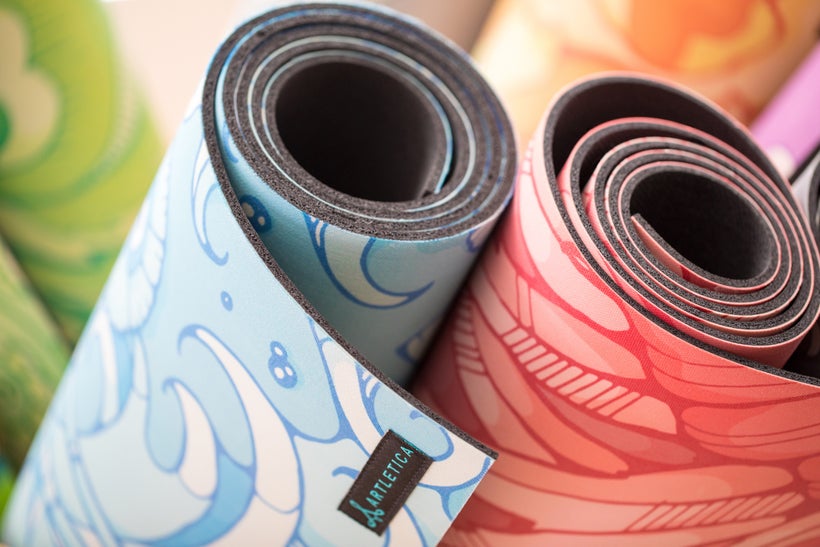 Finding the perfect yoga mat is no easy feat. You want one that's soft yet supportive, affordable yet durable, sustainable and complete with equal parts cushion and grip. The checklist of requisites grows by the minute, and, also, let's face it… it's gotta be pretty.
You and your mat are going to see the best and worst of each other. From beautifully flowing sequences accompanied by gentle inhales and exhales, to the true ass kickers that one friend is bound to drag you to where you question your life choices and all the places you didn't know you could sweat from.
Your yoga mat is your number one workout buddy, for better or for worse. Above all, it has to suit you, yet still motivate you to hit the gym or studio on the days you need it most.
When one man's search for the perfect yoga mat for his wife's birthday fell short, he uncovered a huge piece missing from the industry. Naturally, as all good entrepreneurs do, he set out on a mission of his own to change that. And with it, he's introduced the latest innovation to hit the yoga world: Artletica Yoga Mats.
Dubbed a "revolution of beauty," this new line of eco-friendly, artistically designed mats is about to rock the exercise world as we know it. And if his Kickstarter campaign is any indicator (aka surpassing their $10,000 goal within the first hour), I think it's safe to say he's onto something.
"Throughout my [own] yoga practice," founder Alex Vainer explains, "I found that most yoga mats were often plain and flavorless. The few mats that did have a design were of poor quality and hardly struck me with their charm. I was missing the artistic touch and creativity that a superb mat should encompass. Therefore, I embarked on a journey to create just that – an eco-friendly, high-quality exercise mat that was stunning in design."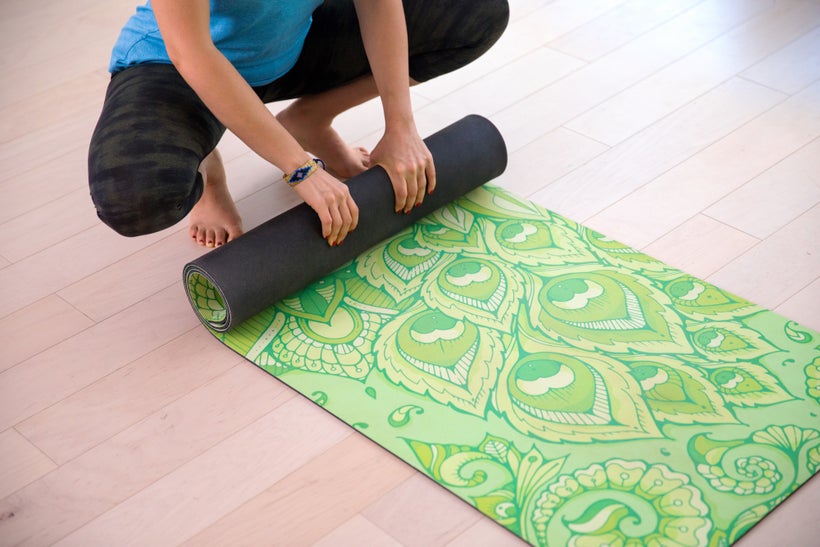 Artletica Yoga Mats are crafted from natural rubber of the Pará rubber tree and ships in packaging that is fully recyclable and biodegradable. (Sustainable… Check!) Its special sweat absorption technology and perfectly balanced cushioning gives you the non-slip surface, comfort, and support you need. (Check! Check! Check!) Not to mention, each of the six designs available were adapted from the stunning artwork of an international contest that drew from over 1,000 contest entries. The result not only carries the inspiration of India, the Far East, and modern monochromatic concepts born in New York City, but also lands you your final checkmark for a truly gorgeous design. (And… Check!)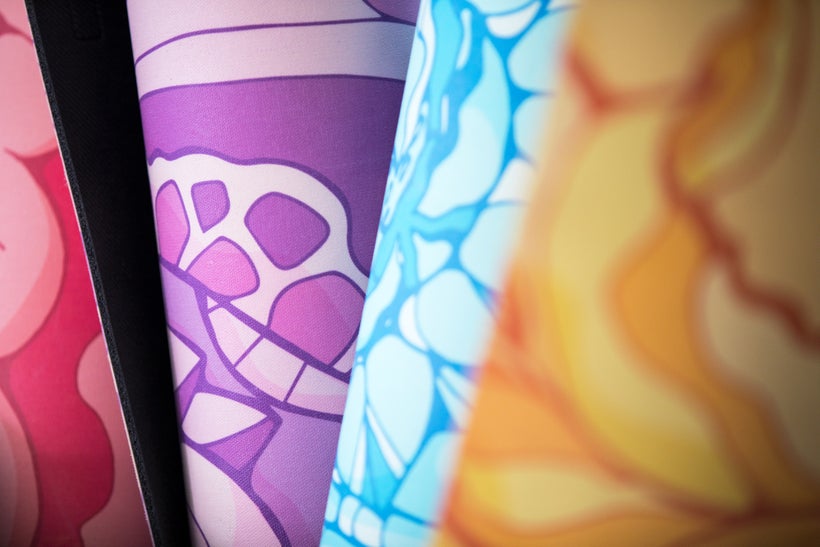 The mission of this new collection is to bring beauty and intention to your exercise experience, as told by the unique story behind each mat. The Machali and Hathi designs symbolize strength and power, the Tortuga for peace and the Koi, bravery. The final two, Pavo and Chol, inspire transformation and longevity.
Whether you are the master of every asana, or a new yogi on the block, Artletica mats promise to bring joy and excitement to every workout. Yes, even the ass kickers…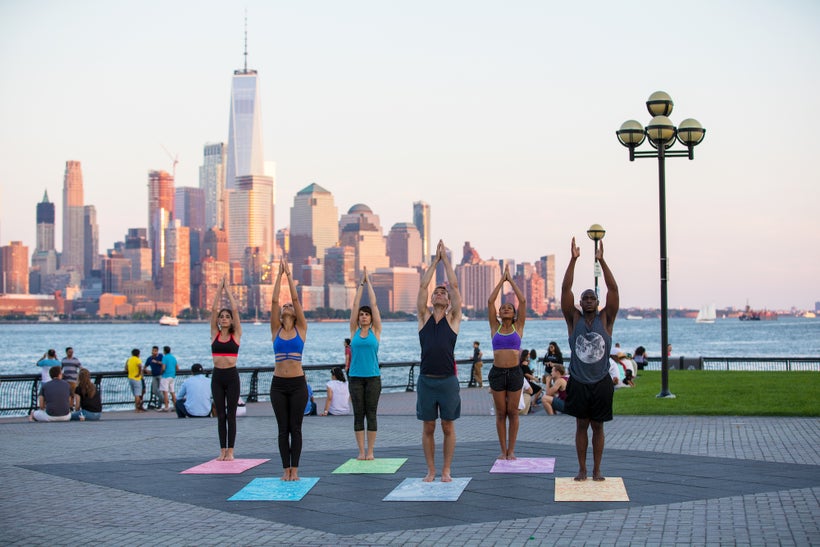 Take a look at their IndieGoGo campaign to learn more on their offerings and join the revolution.
Calling all HuffPost superfans!
Sign up for membership to become a founding member and help shape HuffPost's next chapter
This post was published on the now-closed HuffPost Contributor platform. Contributors control their own work and posted freely to our site. If you need to flag this entry as abusive,
send us an email
.