"Everyone comes into the classroom with a story," says Jack Fry, beloved South Central L.A. teacher in the Los Angeles Unified School District, and star/creator of the brilliant one man show They Call Me Mister Fry, which has won over audiences in theatres nationwide.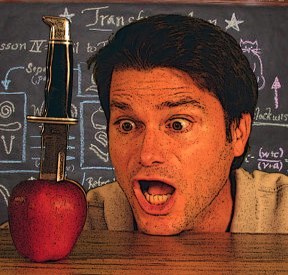 "You don't hear these victorious tales about students and teachers, and the battles fought. All you hear are school statistics and data and depressing news stories about low test scores or how bad teachers are today. I want to change that."
With a background in Shakespearean acting, Fry initially came to Los Angeles from Indiana to pursue an acting career, and decided to try substitute teaching as a way to make ends meet, but he soon fell in love with educating, and became a credentialed full-time teacher. Now, more than a decade into a teaching career, he follows General Patton's old adage as his education philosophy: "Never tell people how to do things. Tell them what to do and they'll surprise you with their ingenuity."
The schoolyard is a natural arena for drama. When you're a first year teacher, you're idealistic with a lot of dreams. And it's also easy to feel overwhelmed. The classroom is full of constant interruptions and constant defiance and it's a battle of wills. I saw all these dramas unfolding before me. The show is really about the evolution of Mr. Fry into an effective teacher.
A highlight of the current Hollywood Fringe Festival lineup, Fry's must-see show chronicles his journey as a first year, full-time teacher in the trenches of the gritty inner city. It's an emotionally raw place where promising young students co-exist with street violence on a daily -- even hourly -- basis, and has garnered fans from Stephen Colbert to President Obama's Secretary of Education, Arnie Duncan. They Call Me Mister Fry was even mentioned on The Colbert Report.
People have said to me that 'the educational board should come see your show. It would teach them much more than a 200 page report ever could.' Some people have seen it like five or six times so I know it's striking a chord. The students in my show are real. Their struggles are our struggles.
In the show, Fry plays the roles of himself, his (now) ex-girlfriend, his lifelong muse and mentor King Arthur (yes, that King Arthur), and his real life L.A.U.S.D. former students, Jasmine and Anthony, both with haunting, unforgettable stories.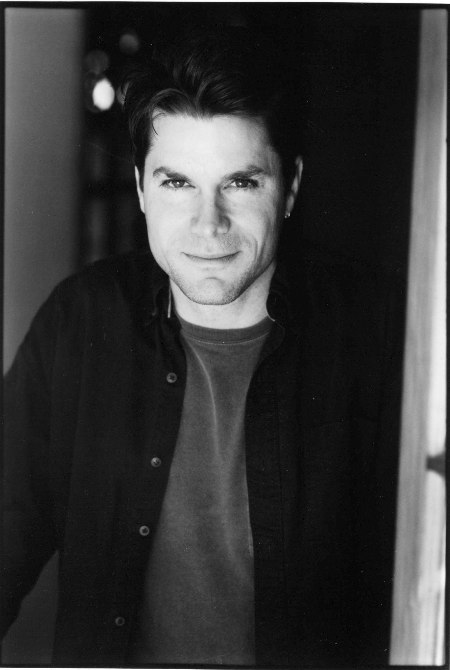 Jack Frye
Though Fry advises anyone interested in a teaching career to pursue it, the show also paints a very realistic picture of the world of an L.A. Unified teacher. "This is a show for anybody who ever was a student, who ever had a teacher, or who ever was a teacher (laughs) which covers just about everybody."
Upcoming dates for They Call Me Mister Fry include the Hollywood Fringe Festival (www.brownpapertickets.com or call: 800-838-3006) this Saturday, June 30, as well as the 1st, 7th and 8th of July at the Lounge Theatre (6201 Santa Monica Blvd). For more information check out www.misterfry.com.
Related
Popular in the Community