With one tweet, a Texas teen was able to capture the emotional complexity of divorce.
Morgan Lynn is a 17-year-old from Pearland, Texas, whose parents recently finalized their divorce after 19 years of marriage. Last week, she shared a photo of flowers her dad sent her mom along with a heart-wrenching note.
To Lynn's surprise, the tweet went viral after being favorited by more than 200,000 people.
"I didn't expect it to get this noticed at all! I don't think anyone in my family did," she told The Huffington Post. "I hope people realize that just because you get a divorce does not mean you can't still love [and] care for that person like you did when [you] were married."
There is a bit of musical history behind the message. Lynn tweeted that her parents' wedding song was "You Had Me From Hello" by Kenny Chesney. After hearing Chesney's song "Always Gonna Be You," Lynn's dad said that would be their finale song.
Lynn said her family is doing well following the split.
"My family is all still pretty close," she told HuffPost. "It's sad to me and my three siblings that my parents are getting a divorce. But we all know that they still love each other and care for each other, so it makes it comfortable knowing that they don't hate each other."
People on Twitter sent Lynn supportive tweets, including photos of their dogs to cheer her up.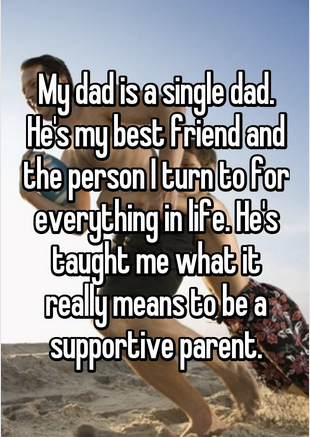 Sweet Confessions From Kids Of Divorce