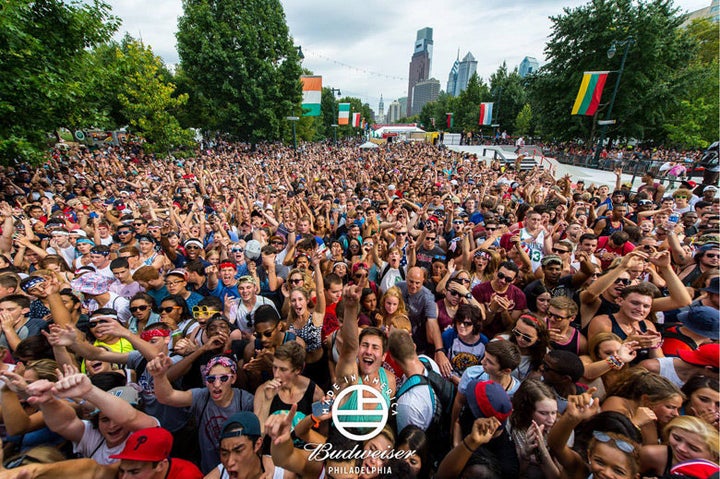 I've attended the Budweiser Made in America music festival the past four Labor Day Weekends straight, and honestly, I'm not sure I can do it anymore. The overall age of the crowd has been getting noticeably younger each year; and at this point it may just be too much for me.
White people have been the dominant consumers of hip hop for some time now  ― which is fine  ―  but this dynamic often translates into concerts becoming a pseudo-safe space for unapologetically singing/rapping along to their favorite rap songs, which often contain the word "nigga." I have friends who are true hip-hop heads who can't do concerts in general anymore for this very reason.
While the behavior of others is never my primary concern, the continual downpour of rain that occurred on day one of the festival had everyone, myself included, on edge. Cardi B's set was tolerable, but it was the following Migos performance that changed the tide of this year's event.

Unless you've been living under a rock the past couple of years, it should be no surprise that Migos were assigned the festival's biggest stage and drew a very large crowd for their performance. As more and more people approached and the crowd began to surge, there were a lot of White kids trying to get out of the crowd and head back away from the stage.
(I guess everybody wanna be Black until there's actually a bunch of Black people around…)
Nobody has any problem with folks turning around and wanting to leave  ―  that's life. But there was a certain lack of respect for other humans that was oozing from these kids' attitudes as they would walk up on people just expecting them to move.
All they really had to do was say excuse me, but I think the message in our body language was pretty clear as we continued to enjoy the show despite their efforts. As the group started to traverse around us to find actual space to walk through, one among them decided to take the lead in guiding them directly through us, as originally planned.
(Of note: I was wearing a Kaepernick jersey with a cap from Dans Le Groove that read "Make America Safe For Black". At first I thought rocking the hat with the jersey would be doing a lot but my LB reminded me that "we gotta get these messages off" and boy was he right. I know the message had to be deafening in that moment.)
But ultimately, we weren't trying to fight these little kids over their rudeness and we gave in and let them through. All they ever had to do was show some respect and ask to be excused, but I think deep down they knew their privilege would prevail. That's America for yo' ass.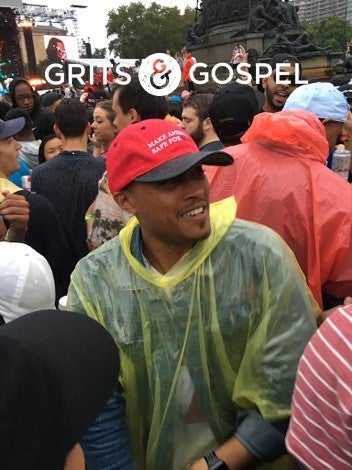 Not long afterwards, another group of teenage (seriously, they need to make music festivals at least 18+) White kids approached from the back, in basically an ever-forward-moving mosh-pit. They didn't have a care in the world, just bending the crowd at their will, repeating all the lyrics as if that's kosher. That is, until they got to us.
I have no issue with raging/mosh-pitting at a concert and have certainly engaged in such activity myself, but again, these kids lacked total regard for others' personal space… And they said "nigga" infinitely too many times.
You could literally feel the tension in the air.
In an effort to manage the situation, I formed a protective shield around my friends with my body and stood solid. I needed them to, at the very least, respect our space.
As you probably know, one of Migos' biggest hits is "T-Shirt", and as annoying as those kids were, me and my squad were still super hyped when it came on. A couple minutes into the song, my new favorite lyric of Quavo's dropped harder than an anvil on Wile E. Coyote:
"Do it for the culture / They gon' bite like vultures"
I felt that one in my soul. I think everyone did. It was so perfect that we all had to repeat it… a few times. I may have even screamed it to be honest. It was a seminal moment to say the least.
The message was crystal clear at that point. The group's enthusiasm for the song and the remainder of the set was notably diminished. Any further conflict was avoided as I'm sure the lyric cut them on some level. Nobody wants to look in the mirror and realize they're a culture vulture.
As I reflect back on this experience I realize that their behavior is far from a new phenomenon, and perhaps I'm just hypersensitive in 45's America. Whether it is increasing sensitivity on one side or decreasing fucks given on the other, it became very clear that my friends and I weren't the only ones trippin' about what was taking place.
When the performance was finally over we noticed so many other groups of Black folks were having the exact same conversation we were:
"These kids are really whylin out here!"
"Girl, Solange comes on soon, you better get you A Seat At The Table."
"They better stop playing with me today! I need a blunt."
The overall tension in the atmosphere at that point was as thick as the mud caused by the rain, which didn't cease all day. I believe everything happens for a reason, and with the state of race relations in America today, the Universe was not going to let the aptly-titled festival off the hook.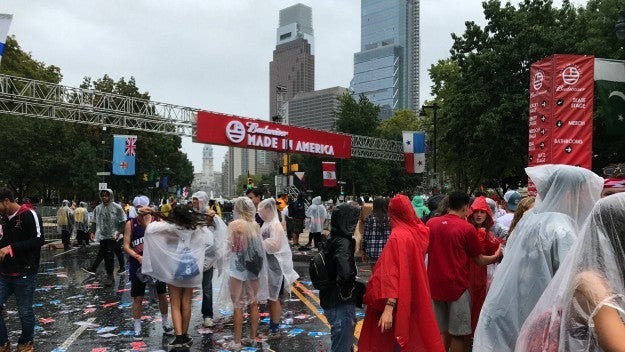 Thank God for Solange and J. Cole's performances.
Ultimately, these events and subsequent dialogues set the table for their shows to have transformative potential for festival-goers. As the rain continued to fall during their sets, everything felt like it was happening in divine order.
America was going to learn exactly how much further we have to go on that day.
Music festivals have provided some of my favorite memories in life, to date, and I'm sure I'll experience at least a few more before it's all said and done. However, slowly but surely, I am realizing that these events are not the safe space for music lovers of all types to come together that they should be. As race relations in America continue to grow in complexity, I fear that our edification as citizens may not be able to keep up in real time. At this rate, it's looking like I might have to catch the next Made in America on Tidal.
Sorry, Jay. It's nothing personal  ―  you know I'm always happily handing you my bread. But the irony of your festival being taken over by 14-year old White kids is incredible considering how "4:44" contained so many positive messages about Black folks supporting our own.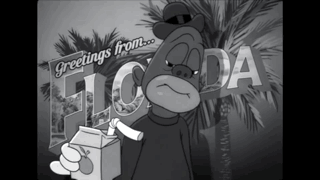 I guess that's just America; you try to do something for the culture, and "they" end up flocking like vultures. Capitalism is a motherfucker.
I guess the Migos have been woke this whole time after all.
Calling all HuffPost superfans!
Sign up for membership to become a founding member and help shape HuffPost's next chapter
BEFORE YOU GO