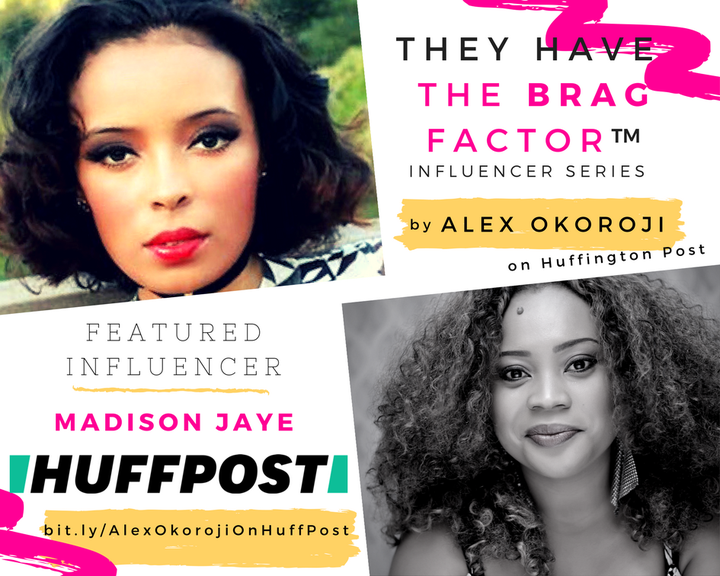 As a Global Influencer & a Global connector, my focus is always on people who are creating genuine impact, using their acquired influence in the world.
These Influencers are not empty vessels just making noise - They are Global Trail-Blazers, Actionaries, Visionaries, Path Finders and Game Changers who are using their platforms, brands, skills, names or messages to successfully inspire, EMPOWER and influence people to take massive action.
They are individuals on a quest to (B)oldly (R)adically (A)chieve (G)oals, no matter what it takes. And I'm on a mission for the next 52 Weeks to discover who they are, spotlight them and celebrate their Greatness, because they are worth BRAG'ging about.
B - They are constantly

Branding

and are aware of how their brand value reflects and how they show up in the world.
R - They are always

Reinventing

themselves, upgrading their services or product or elevating their game, platforms, offering or messages, and taking it to the next level.
A - They understand what it means to

Align

themselves with fellow goal-getters and collaborate/connect with other influencers - who will take them from where they are, to where they need to go.
G - They are committed to

Growing

, both as individuals, as well as brands. They know their personal growth is just as important as the growth of their business, vision or movement. And they are willing to do what it takes to continuously develop.
In other words, they are in it to WIN IT!
#Week 1: Influencer Name: Madison Jaye Country: USA Age: 26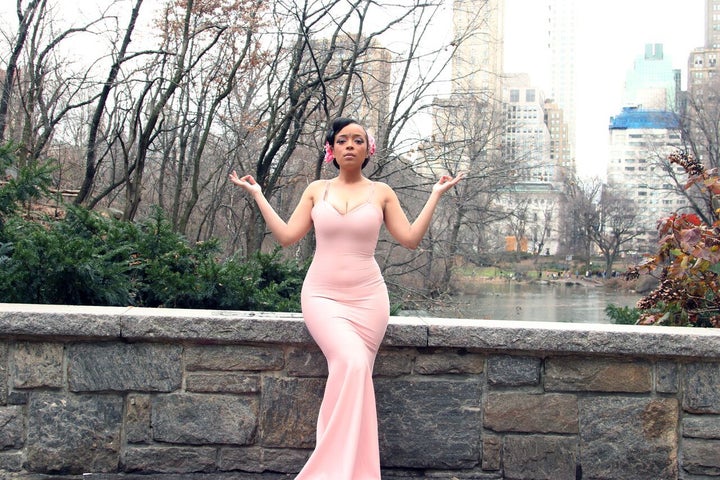 Long before her media days " Madison Jaye was no stranger to hard work. Growing up in the inner city of Newark, New Jersey, she knew what it was like to go without. The multi media star says, "Being the oldest of five children, I became familiar with working long hours, dedication, and faith." Jaye has experienced everything from being without her parents to being completely homeless. Every morning, she walked miles to school so that she could have a meal, and would find a local soup kitchen to eat dinner.
She says, "I knew that it was my responsibility to get my family out of the situation".
"Loyally known to her international tribe of JayeRoyals as "Media's New Queen", Madison Jaye has interviewed some of entertainment industry elites and is aiding with the redevelopment of youth programs for inner city teen girls. She believes in helping others create their purpose, no matter what walk of life they are from.
Founding the international " Create Your Destiny Tour", which sold out in three cities and ended at Columbia University, Madison Jaye has no desire to slow down any time soon. Her first audio-book "Gaining Wealth" which dropped in 2016 has been credited to changing lives. She was honored with a 6 week campaign on the main billboard in time square on 42nd street in New York city.
Here are Reasons Why
Madison Jaye

Has The BRAG Factor ™
The Madison Jaye Show Podcast went viral and reached 1.5 million people globally .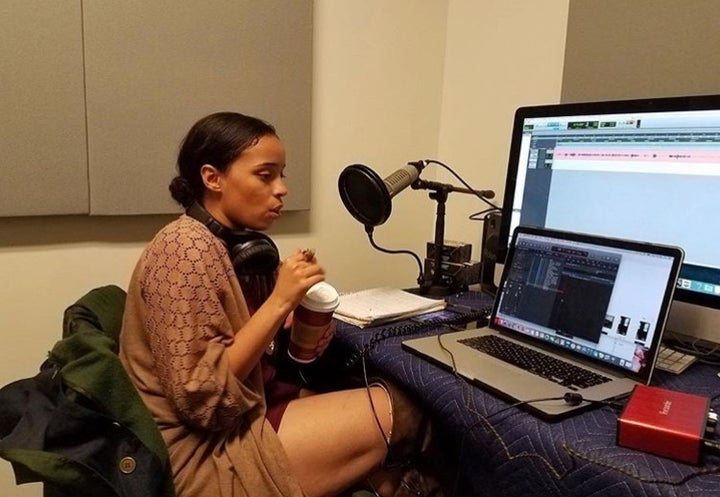 Madison Jaye specializes in spirituality and spiritual growth. Season 2 of her self titled PODCAST " The Madison Jaye Show: "Purple season" reached 1.5 million people across the world in 6 short months. With the success of her podcast, Jaye now has several bloggers for her international Lifestyle Blog at MadisonJaye.com . Jaye has been heard on mainstream radio stations such as Siriusxm, Hot 97, & 107.5 WBLS. She has also been seen on/ featured in: Centric TV, Pix11 News, Black Enterprise, The Source Magazine and 10 diverse magazine covers around the world.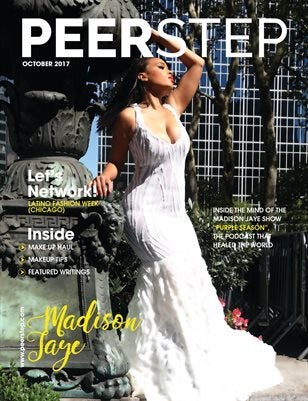 Madison connects with and connects other influencers together.
Her Platform MadisonJaye.com has over 52 bloggers world wide and reached 350,000 people in 2017. www.MadisonJaye.com has become the #1 source for spirituality and international lifestyle. Spirituality is very important and helping people improve their lifestyle and heal is a need in this world.
"I personally hand select every blogger for my website, and over the years they have become my family". says Madison.
Senior Editors include: Nicole Mckenzie (Jamaica & USA ) Vanessa Mbamarah ( Benin Republic) , Ngoako Lerato Mannya ( South Africa) , Jessica Carrasco (California) , Medinah Collier ( New Jersey), Dominique Campbell ( New Orleans), Tika Blessed ( Canada ) Tori Tahaj ( New Jersey ) Charron Monaye ( Philadelphia ) Anny Jules (North Carolina).
"I value all of these beautiful Queens so much" .
Madison Jaye has travelled, spoken or taught in several countries and platforms, including London , Canada , Ukraine , Jamaica , Mexico , Paris , Australia , West Africa , Haiti and more.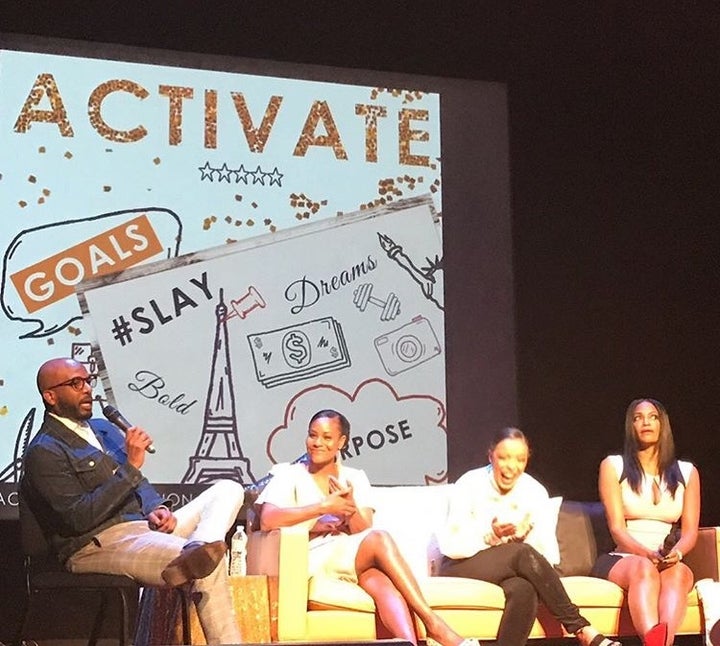 In one way or another, she has worked with some of the top artists in the world, including Beyonce, Oprah, Rihanna, Khloe Kardashian, Steve Harvey, the Jacksons.
"Some of the artist I've interviewed include Artist such as Grammy Award Winners, Michelle Williams of Destiny's Child, Estelle, Fatman Scoop, 11 time Grammy Nominated artist - Musiq Soulchild, Marsha Ambrosias Swizz Beatz, Lisa Raye, Tristen "Mack" Wilds, Grammy Nominated Luke James,, Sean Paul, Ty Hunter, Supermodel Shaun Ross, Stellar Award winning artist Deitrick Haddon, Tahj Mowry and many more". says Madison.
She is the New Brand Ambassador for her home-town the "Empower You Empower Me program" in City hall in New Jersey. " Empower me Empower you" is a program in the City of Newark that offers mentorship, workshops, wellness assistant and overall development in the City for the women". Madison Gushes.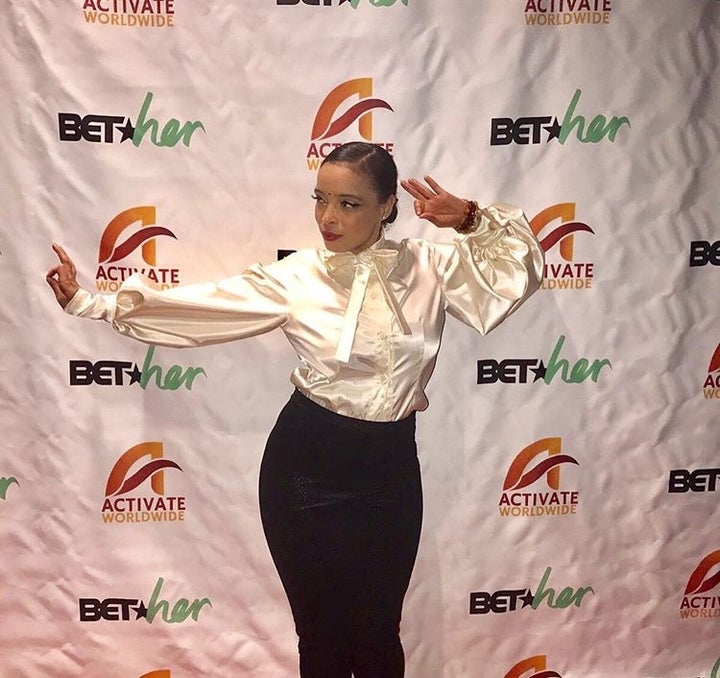 Apart from the fact that Madison Jaye was one of my 25 Global Speakers at THE NAKED CHALLENGE: Creative Mastery Global Summit in 2016. I admire her for her genuine hunger to succeed and inspire other millennials to do same, for themselves. She makes no apologies about her ambition and desires. She is totally unpretentious that she wants it and she wants it NOW. As a young lady trying to find herself, she could easily be doing other things, instead I watch her carry along her tribe and social media followers - through every step of her personal journey, not afraid to be vulnerable, yet confident in her pursuit for greatness.
NOTE: Join Me In My Efforts to Change The World. "They Have The BRAG Factor™" is a new weekly series by Global Influencer Alex Okoroji spotlighting & celebrating Influencers, Creatives, Innovators and Visionaries from around the World. Want to create more Impact & Earn your Bragging Rights? You Can Get The Tools, Talk & Mentoring You Need to Achieve Your Goals - Simply Join Us HERE at The BRAG Club.
Want the Audio Blue-Print for Success? Get it HERE & Listen to this Powerful Audio with Action Strategies broken down to step by step processes to help you to (B)rand, (R)einvent, (A)lign - (G)row - so you can Boldly Radically Achieve Goals & Create Your Business Success.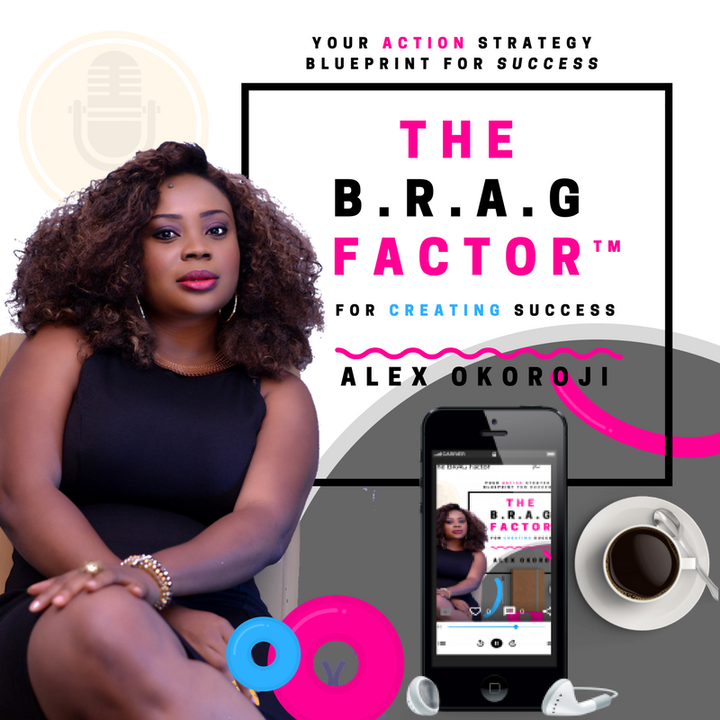 Want to Get the Latest Issue of BRAG! - The Magazine for Influencers? You Can
Subscribe

or Receive Your Digital Download or Glossy Print HERE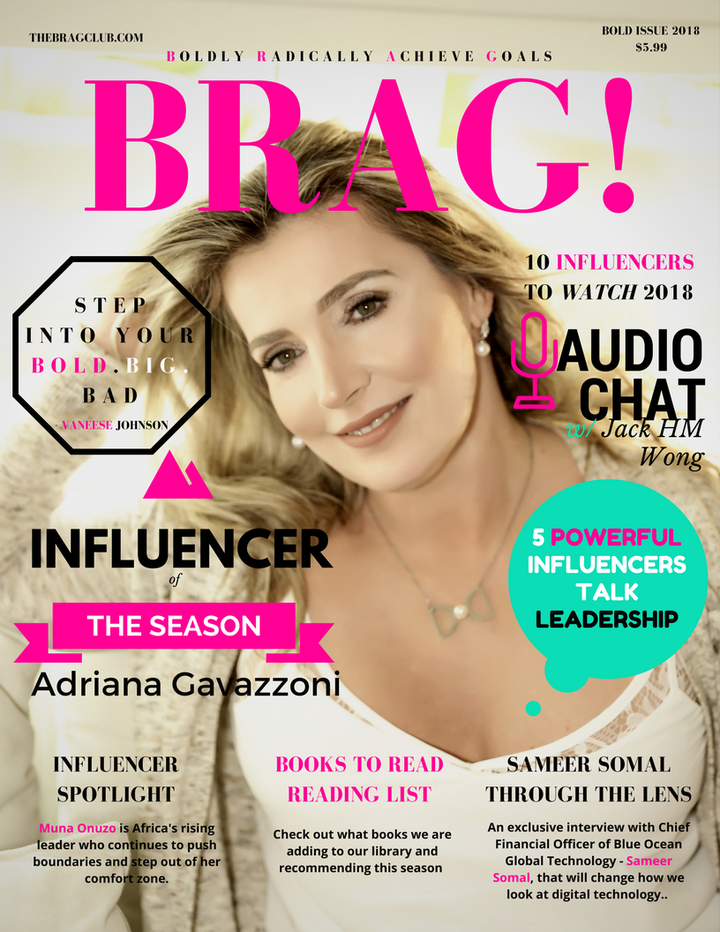 ABOUT THE CONTRIBUTOR
Ranked as one of The "Top 250 Most Influential Women Leaders in the World" by Richtopia - Alex Okoroji is also a Nigerian - Nollywood Actress, Thought Leader & Multiple Award Winning Media Personality. She is the CEO of The BRAG Media Company, President of The BRAG Club, Editor-in-Chief of BRAG! Magazine & Creator of The BRAG Factor.
Popular in the Community