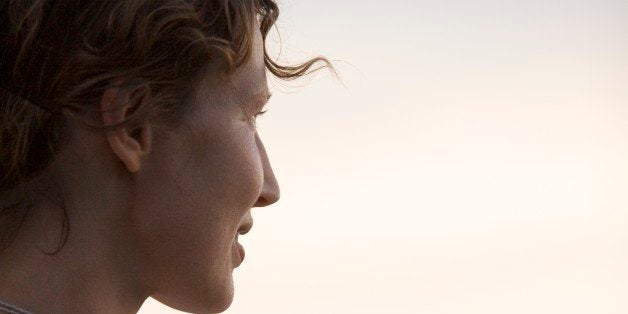 Many of us are browsing jewelry and knickknacks on Amazon, and hoping to remember to check out before Sunday. Some of us ordered our flowers weeks ago, and are carefree in our confidence that the mothers in our lives will be honored on the delivery schedule we've been guaranteed.
We're planning brunches and buying pastel gift wrap, and wracking our brains for just the right things to write in those insanely overpriced Hallmark cards.
There are many, many more people who are dreading this Sunday the 8th, and it's common to forget who they are. They're women who have lost or failed to sustain a pregnancy, and they're easy to forget because they don't have living children around them.
While we're worried about which Fitbit might fit our mothers or which pajamas we want from our spouses, their hearts are heavy with the knowledge that they'll be forgotten.
The sad truth is that these women often are forgotten, by their friends, families and sometimes their partners.
Our society often thinks that if there aren't little feet pitter-pattering around a woman, then she must not be a mother. If she isn't changing dirty sheets in the middle of the night, or chasing after a toddler with a forgotten shoe, she must not have a child.
The idea, though understandable and repeatedly perpetrated, couldn't be more wrong.
There are many women who hold the love of a child deep in their hearts, yet don't have the living proof standing beside them.
There are women who lose a much-wanted, and sometimes hard-won, pregnancy in the early and dangerous months. So many of them cherish the thought of the person-to-be as soon as they see a positive pregnancy test, and instantly become mothers in their souls.
There are women who carry their wriggling babies until the very last month of pregnancy, and mourn a child born still. Even though their children never took a breath, those women are very much mothers.
There are even women whose children were never more than an embryo, formed and waiting to become even more. These are women who often have the least to show the outside world of their journey to parenthood, and they are women who very much need to be remembered.
This Mother's Day, as we're sipping our mimosas and picking out those cards, I urge you to remember the women in your life who have lost a pregnancy or struggled with infertility. Expand your thinking to include those who you wouldn't ordinarily include on this day of celebration.
Almost all of them carry the same deep and terrifying fear -- their babies will be forgotten. They were never brought home and their passing is often not acknowledged by friends and families.
These mothers give their children names with the horrible knowledge that they might not be spoken by anyone else.
Once the baby is forgotten, the mother often is, as well.
I'm particularly touched by a campaign created by a true advocate for loss awareness, Dr. Sarah Philpott. She asks that we come together, and honor all mothers this May 8th.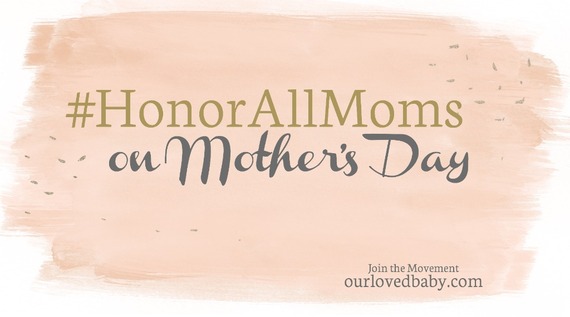 Honor. I really like the word honor. It says that we should see these women in our lives, women who are usually suffering silently and alone, and give them our respect.
We need to see these women, and honor what they have lost, and the love they hold in their hearts for the children that aren't here.
Some people might be afraid to do this, for fear that they'll remind the woman of what she's lost. They may feel silly for singling a woman out when she has less than the other, more traditional mothers that we celebrate this weekend.
Don't be afraid, and don't feel silly.
I can guarantee you that you won't be reminding them of anything they aren't already remembering with sadness. You won't be silly for telling them that they are respected and remembered, even honored.
When you're picking out cards this week, and choosing whom to celebrate, I urge you to remember the women without living children. Choose to include the women who may only be mothers in their hearts, but are mothers nonetheless.
You have the power to turn Sunday into something that shouldn't be dreaded by these women. You can turn a day of silence into a day of remembrance and understanding.
This Sunday, do your best to honor all the mothers in your life.