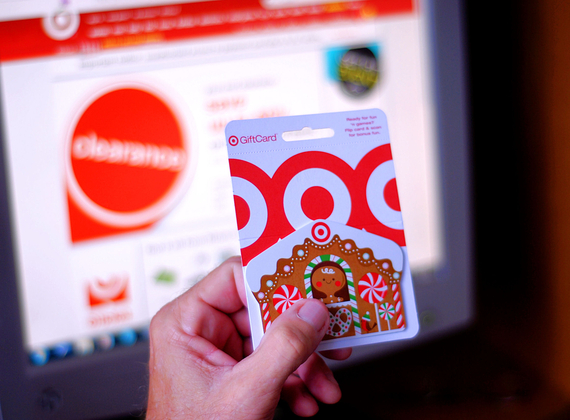 When Joanna Lee's Target gift card is suddenly worthless, is there any way to recover the missing money? Perhaps.
Question: I registered a physical Target store gift card in April on Target's website. I depleted the balance a few days later but I kept the physical gift card.
In October, I decided to combine 13 gift cards totaling $99 onto this physical gift card. I have the original receipt. That same day I made one transaction of $6 at that same store, which brought the balance of the gift card down to $93.
Later that month, when I went to my local Target store, a cashier told me my balance was zero. That is impossible because I am the only one who has had possession of that card. No one else even knows about it. I contacted the gift card department which transferred me to the online department. A representative told me that someone by the name of John used my gift card online to purchase eBay gift cards. These gift cards were delivered by mail.
I asked for the email address that this individual used and the representative hung up on me. I called back and spoke with a supervisor, who told me the information was confidential, and I should contact my local police department.
I have called Target several times, emailed them, and posted on their social media site, and they inform me that the only solution they are able to provide is to contact my local police department.
I have contacted the authorities but they have not responded to any of the reports I made online and I don't blame them, since this is not a substantial amount in their eyes. To me, however, it is a lot of money.
I have seen many people go through the same thing on social media. Target does nothing to investigate. Can you help me get my money back? -- Joanna Lee, Visalia, Calif.
Answer: Target should have helped you recover your money. But they can be forgiven for their reluctance.
What you did -- depleting a card and then loading it up to the $99 mark -- may have looked suspicious from Target's point of view. I've seen the forums where hackers and other low-lifes use their gift cards for all manner of mischief, and perhaps the $99 triggered an alarm.
I'm not saying you were up to no good, only that your actions might have looked suspicious. Target might have thought you were one of the bad guys.
When you persisted in calling Target, it should have been obvious that you weren't a hacker. However, calling wasn't the most efficient way to get Target's attention. May I suggest sending a brief, polite email to one of these Target executive contacts?
The terms on Target's gift certificates are unambiguous. Once you've bought them, you're responsible. But Target still has a duty to protect the value of your purchase, and at the very least it should have provided your police department with John's contact information.
I contacted Target on your behalf. It credited you the missing $93.
Support HuffPost
The Stakes Have Never Been Higher
Related
Popular in the Community