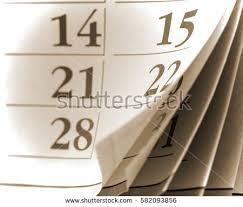 This has been an exciting few weeks for fans of the most popular literary genre in the country – the college application essay.
Yale, the University of Chicago, and the Georgia Institute of Technology have all officially published the required supplemental essays that go along with their Common Application essay, ending months of speculation about what some of the additional gate-keeper questions will be. The University of Texas has published its own essay prompts, which are not part of the Common Application. And those applying to Tufts will want to know that their prompts – always fun to do – went online a while back, and this year's list still includes one of my favorite questions: "What makes you happy?"
Not long ago, there was but one college application essay most students had to write, AKA the Common App essay. Some applicants and their families harbor the illusion that this single "college application essay" is all that's required. For some institutions, that's the case – Middlebury, Washington University in St. Louis, and Fordham come to mind – but for hundreds of others, students must write one, two, three and sometimes more supplements of varying lengths, reflecting on everything from "Write a letter to your future roommate" to "You are teaching a course at Yale. What is it called?"
The Common App essay prompts came out months ago, offering seven prompts from which to choose one essay, with a maximum of 650 words. This essay is important, especially when it's the only one required. But for the colleges that require supplements, it's essential to pay close attention to those as well.
And there are many colleges and universities that are not members of the Common Application and have their own applications (MIT, Georgetown, California Institute of Technology) and their own essays, including many state universities, among them the University of Maryland, the University of California and the University of Texas.
To get you into the spirit, here are teasers with links to the full essay prompts from Yale, the University of Chicago, and the University of Texas. As you read through them, think about what it is the questions are asking beyond the surface level. What do these universities want to know about you?
In general, the questions aim to find out if you and the university are "the right fit." Yale's prompts are probing to see if – beyond grades and scores – you will thrive in their high-powered, intensely academic atmosphere. Their questions aim to discover what you know, how you think, and how detailed and sophisticated your knowledge is. The University of Chicago prompts are infamously quirky and cerebral. If you look over them and they feel alien to you, take that as information: maybe this is not the right university for you. The University of Texas at Austin is required by state law to automatically admit Texas resident students who graduate in the top 7 percent of their class, but essays are used to determine the student's major. For every college and university, essays can play a somewhat different role.
A Few Prompts from Yale: What is it about Yale that has led you to apply? (125 words or fewer). What inspires you? (35 words or fewer). Yale's residential colleges regularly host intimate conversations with guests representing a wide range of experiences and accomplishments. What person, past or present, would you invite to speak? What question would you ask? (35 words or fewer) What do you most enjoy learning? To read the rest of the Yale prompts, click here.
University of Chicago: There is one "extended" essay required - a selection of the possibilities is below - and two other essays, one required and one optional. To read them all, click here.
Known for its quirky, provocative, highly cerebral extended essay questions, this year's do not disappoint. Nor do the instructions: "They can be approached with utter seriousness, complete fancy, or something in between."
Choose one (no specific word limit):
Essay Option 3 ~ Earth. Fire. Wind. Water. Heart! Captain Planet supposes that the world is made up of these five elements. We're familiar with the previously-noted set and with actual elements like hydrogen, oxygen, and carbon, but select and explain another small group of things (say, under five) that you believe compose our world.
Essay Option 5 ~ Fans of the movie Sharknado say that they enjoy it because "it's so bad, it's good." Certain automobile owners prefer classic cars because they "have more character." And recently, vinyl record sales have skyrocketed because it is perceived that they have a warmer, fuller sound. Discuss something that you love not in spite of but rather due to its quirks or imperfections.
To read the rest of the U Chicago Essays, click here.
University of Texas APPLY TEXAS
One full length essay (no specific length): What was the environment in which you were raised? Describe your family, home, neighborhood or community, and explain how it has shaped you as a person.
All applicants must submit three short answers responding to prompts in ApplyTexas. Answers are limited to no more than 40 lines, or about 250 – 300 words.
Short Answer Prompts Short Answer 1: Career Plans If you could have any career, what would it be? Why? Describe any activities you are involved in, life experiences you've had, or even classes you've taken that have helped you identify this professional path.
Short Answer 3: Leadership How do you show leadership in your life? How do you see yourself being a leader at UT Austin? To read the rest of the UT Essays, click here.
For the Georgia Institute of Technology supplements, click here:
When the Common Application goes live on August 1, the remaining supplements should be available.
Elizabeth Benedict is the founder of Don't Sweat the Essay, and works with students around the world on college and graduate school application essays and presentation. Email her at Liz@DontSweatTheEssay.com
REAL LIFE. REAL NEWS. REAL VOICES.
Help us tell more of the stories that matter from voices that too often remain unheard.
This post was published on the now-closed HuffPost Contributor platform. Contributors control their own work and posted freely to our site. If you need to flag this entry as abusive,
send us an email
.