While the enlightened teacher has kept a busy schedule -- adding to his large body of published work and striving to alleviate third world suffering through Plum Village, the mindfulness practice center he founded -- Thich Nhat Hanh has most recently hosted a calligraphy exhibit at ABC Home in New York City.
"Calligraphic Meditation: The Mindful Art of Thich Nhat Hanh," which debuted on Thursday, Sept. 6, features 88 of the monk's most legendary expressions. The mindful art is currently being silently auctioned: 60 percent of all proceeds from the sale will go back to support Thay's work, the monasteries, the monks themselves and the foundations that they support.
On opening night, Thay, treated guests to a live performance where he crafted five additional pieces of art to be auctioned off. "Writing calligraphy is a practice of meditation," he said in the event's press release. "In my calligraphy, there is ink, tea, breathing, mindfulness and concentration. I write words or sentences that can remind people to be mindful, to wake up."
While the art itself is stand-alone beautiful, the experience, according to at least one audience member, was equally awe-inspiring.
"He started to, in a very ritualistic way, do the calligraphy in front of us with phrases like 'I have arrived, I am home,"' Agapi Stassinopoulos, HuffPost blogger and author of Unbinding The Heart told HuffPost. " As we all watched him in sanctity, we couldn't help but feel we were in the presence of a master who embodies stillness, presence and contained joy."
See for yourself in Stassinopoulos' video below:
Stassinopoulos says she witnessed how the experience touched the whole crowd. "As I looked around the room I could see that everyone was experiencing that awe and stillness that is beyond our personas. We were in the presence of a master, and that stillness is the magic he left us with."
Scroll through the photos below to catch a glimpse into the event and the meditative works of the zen master.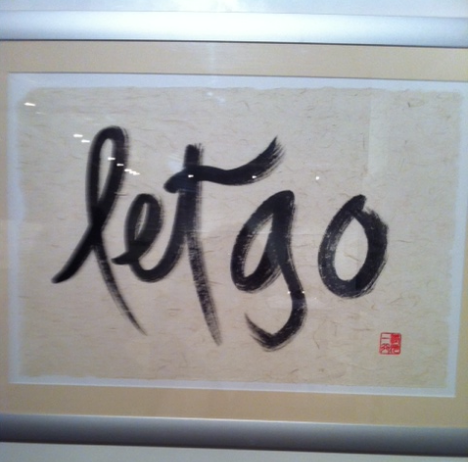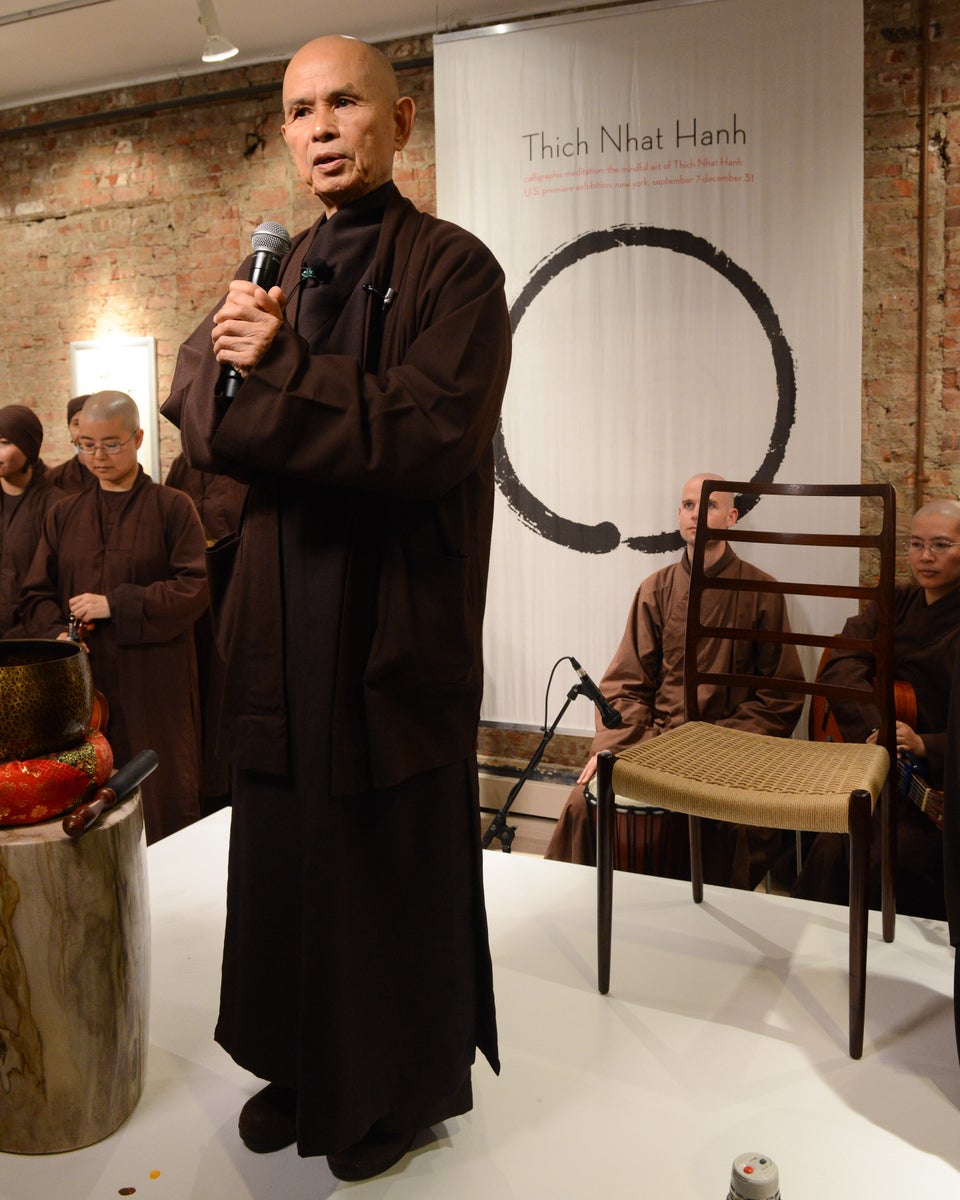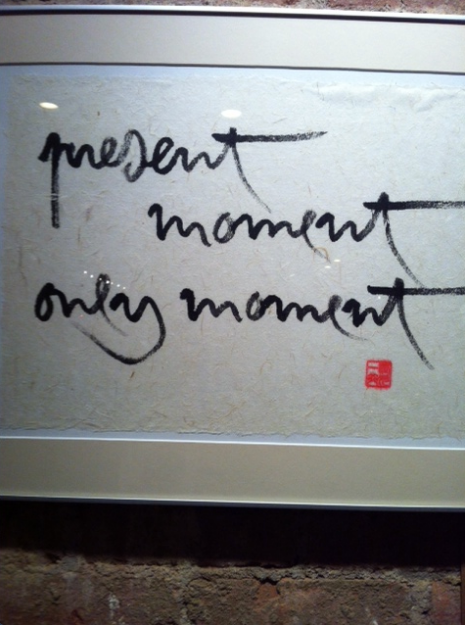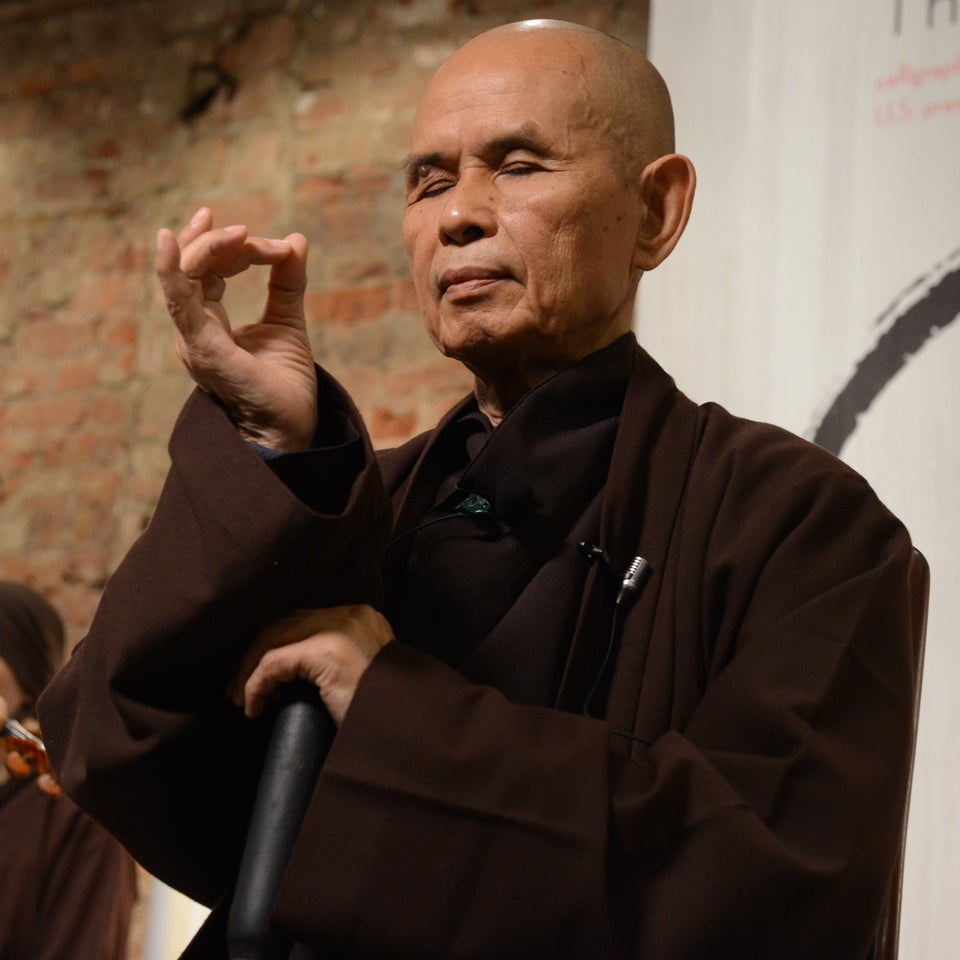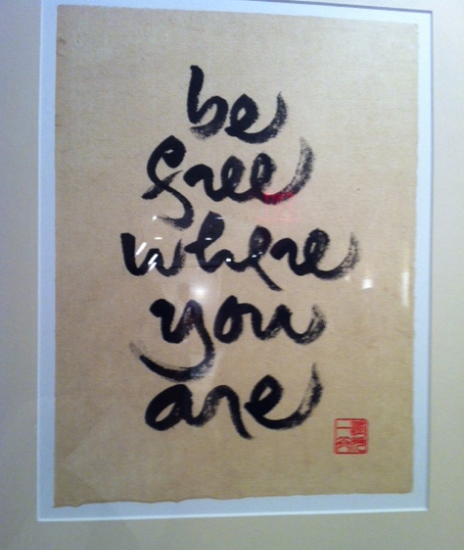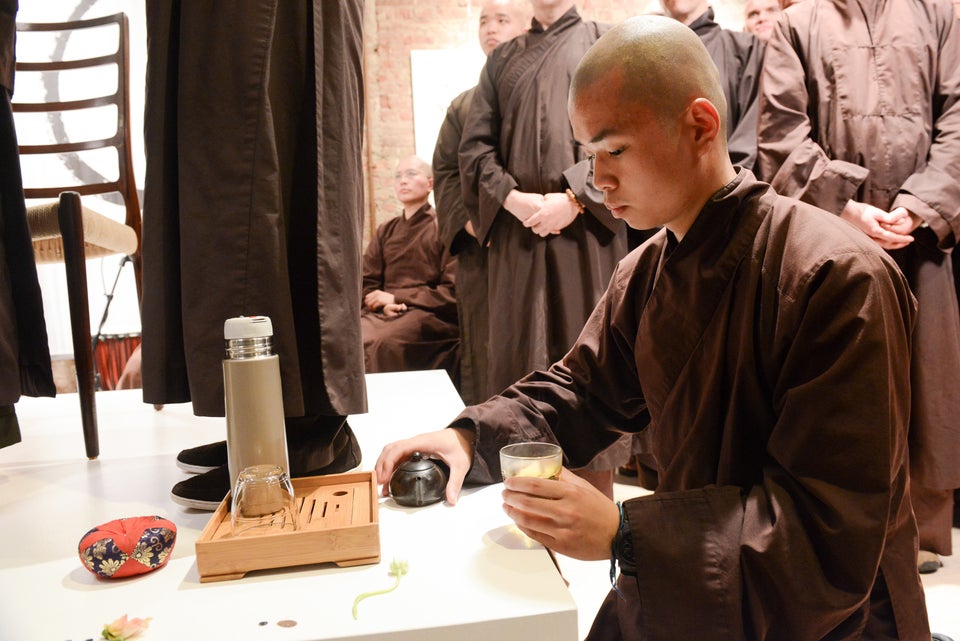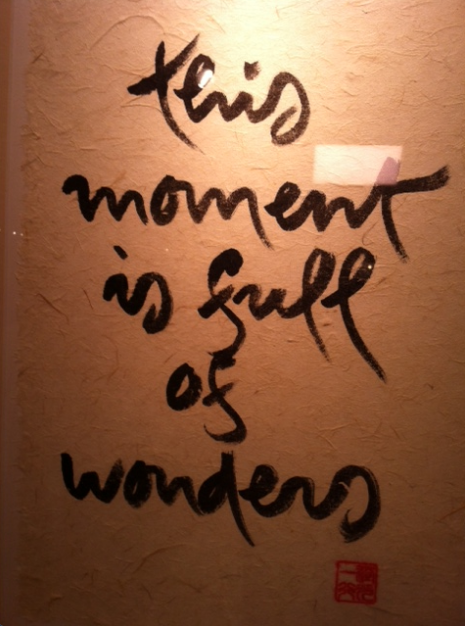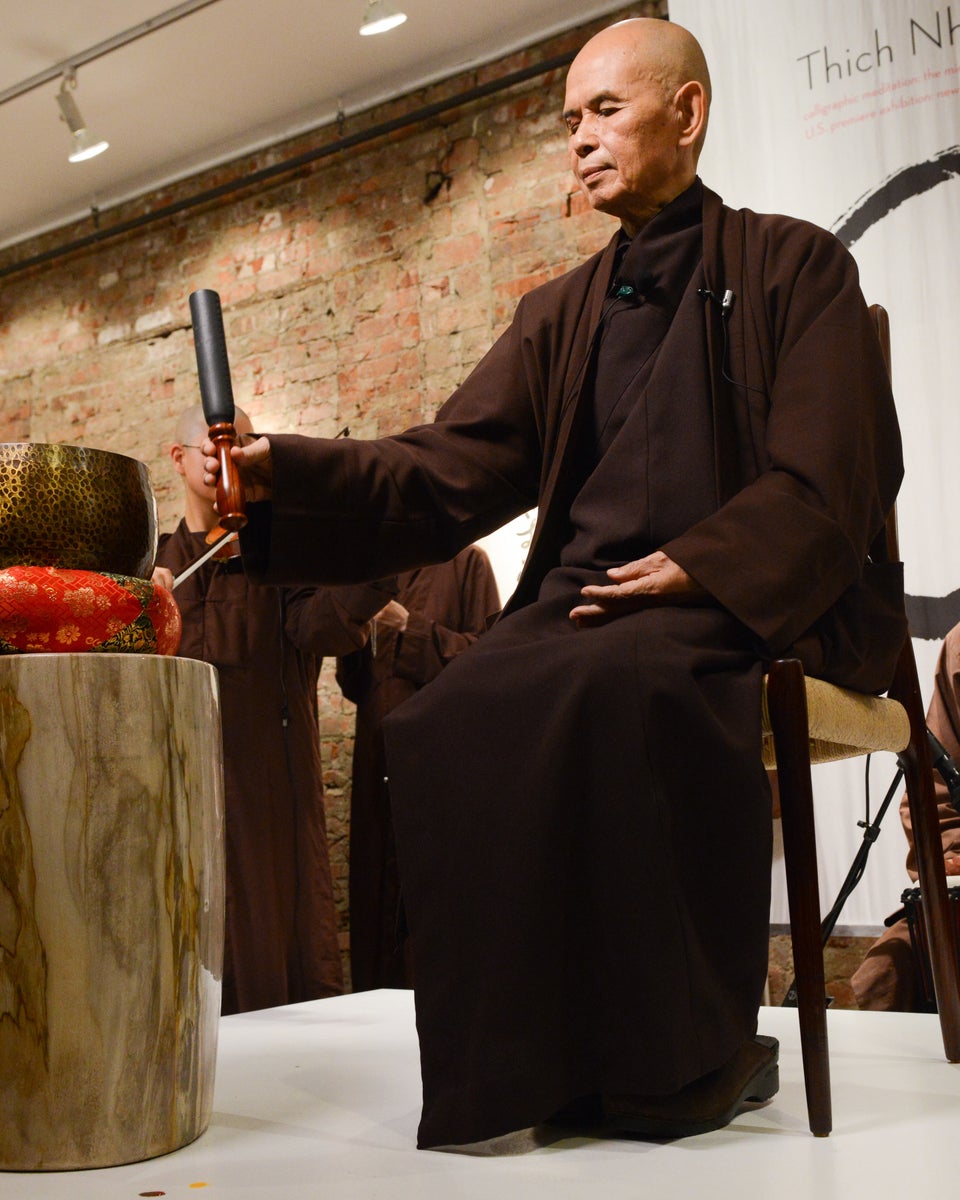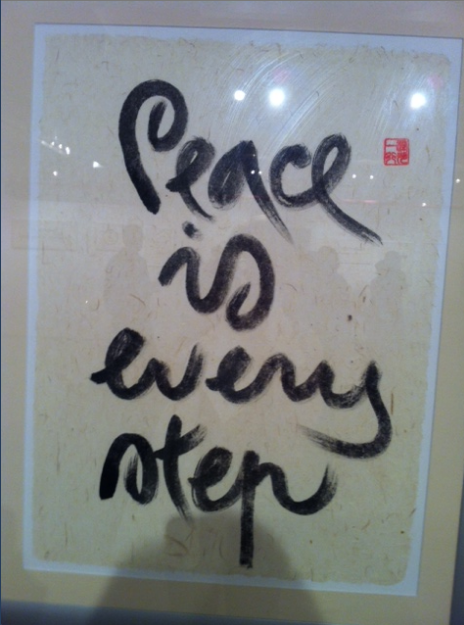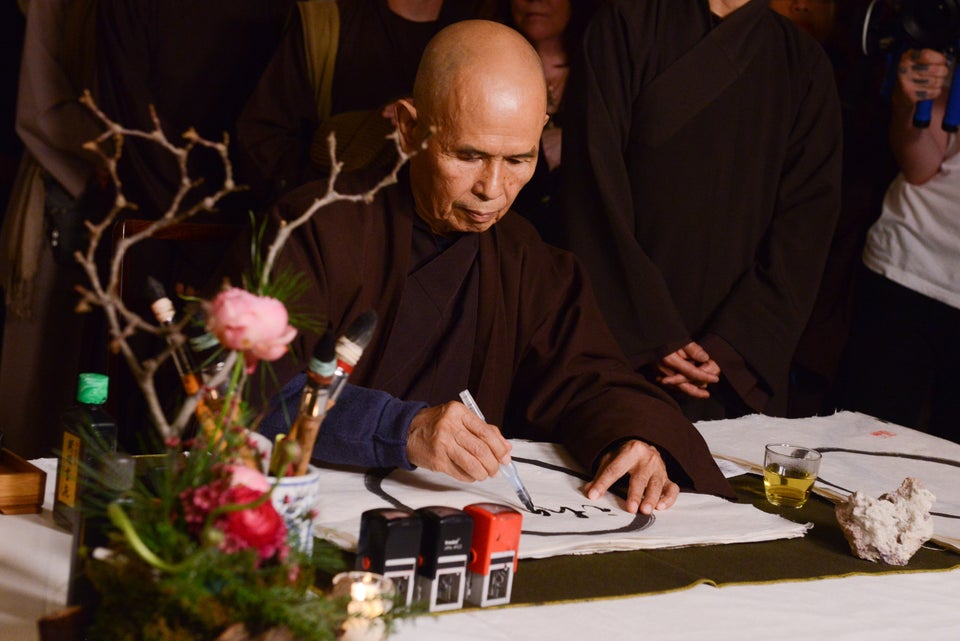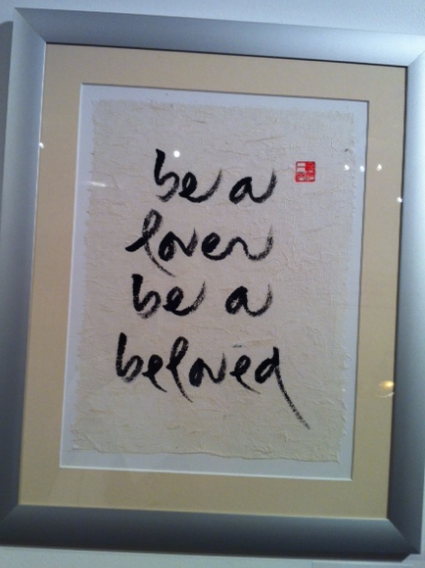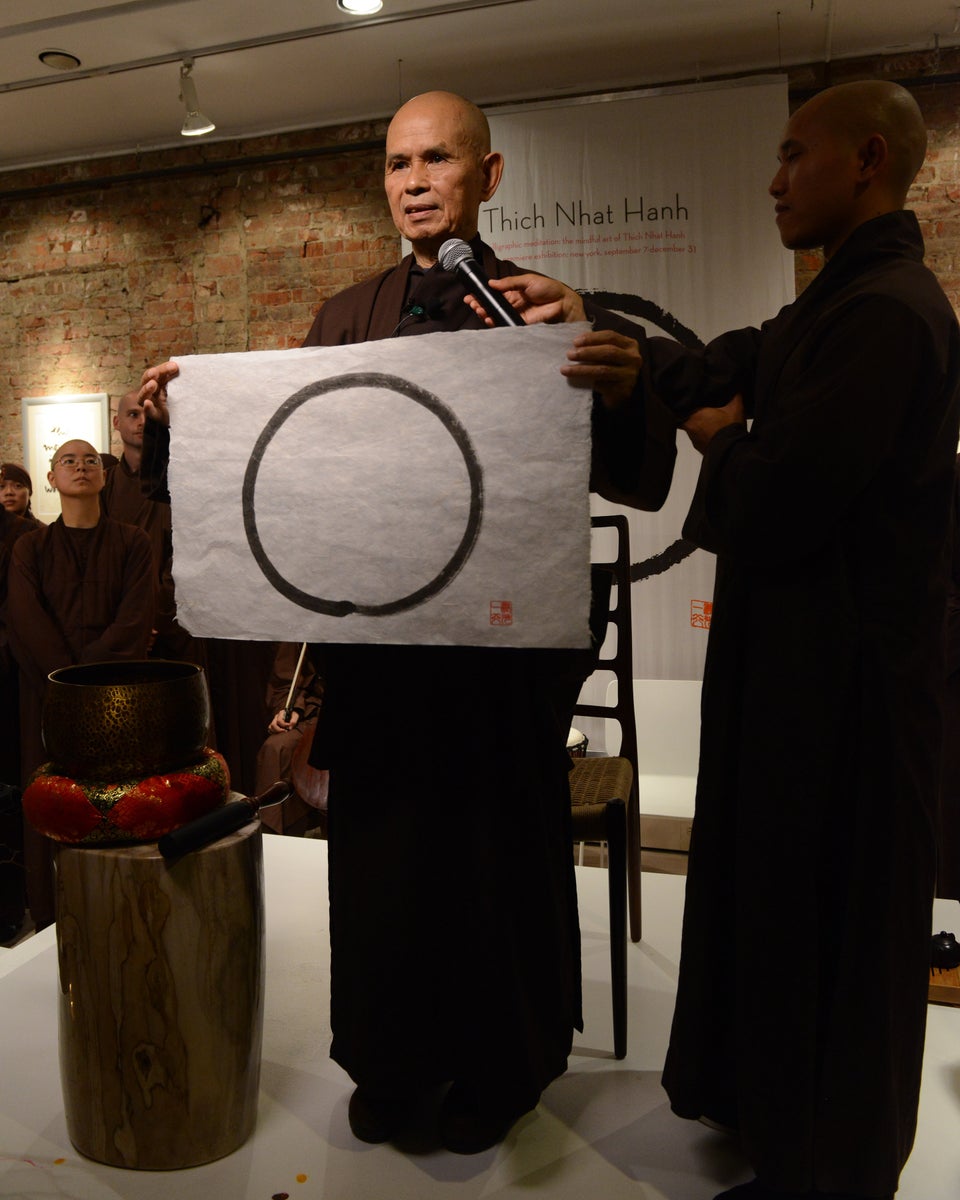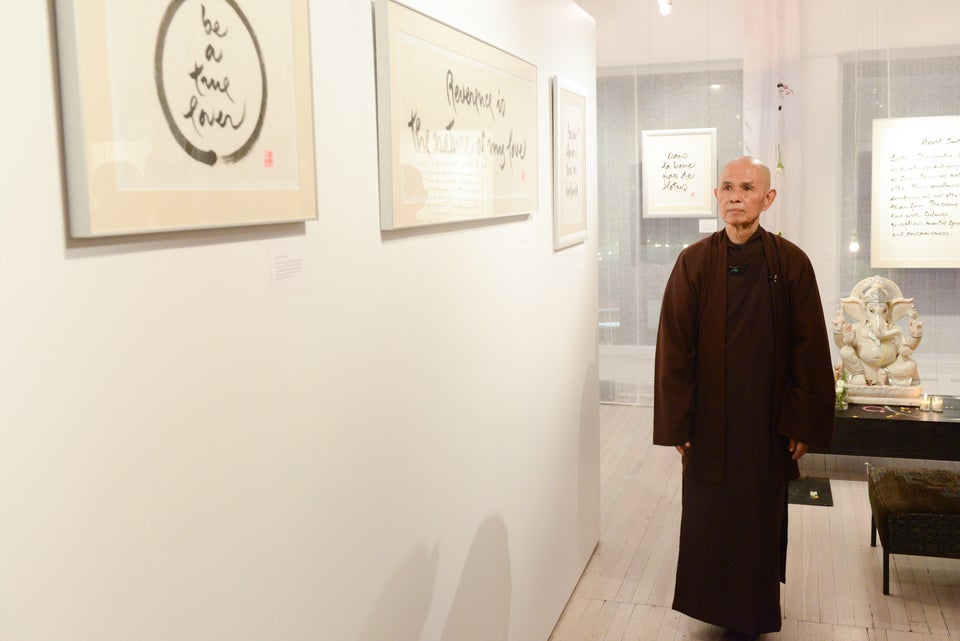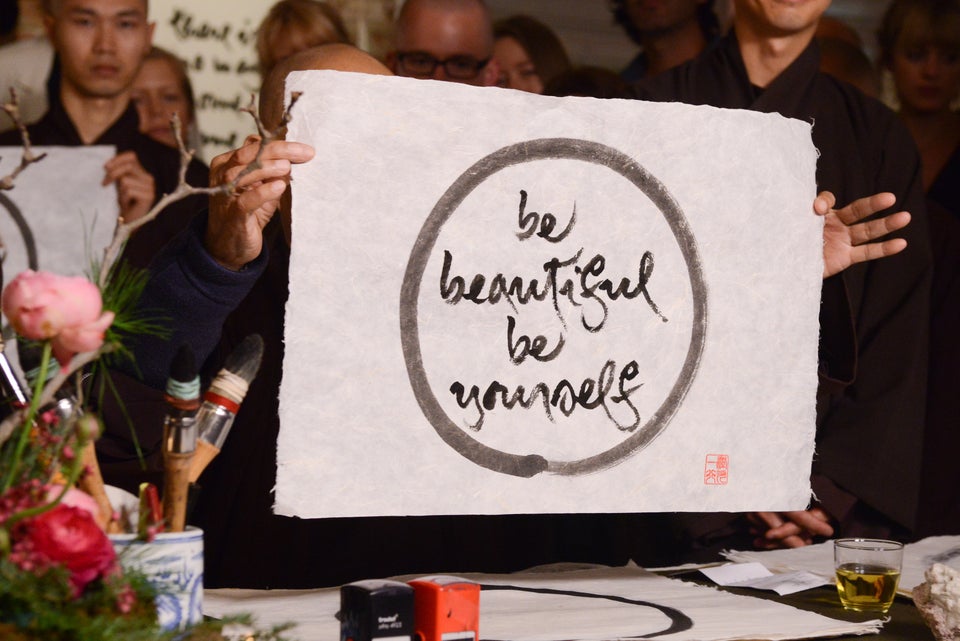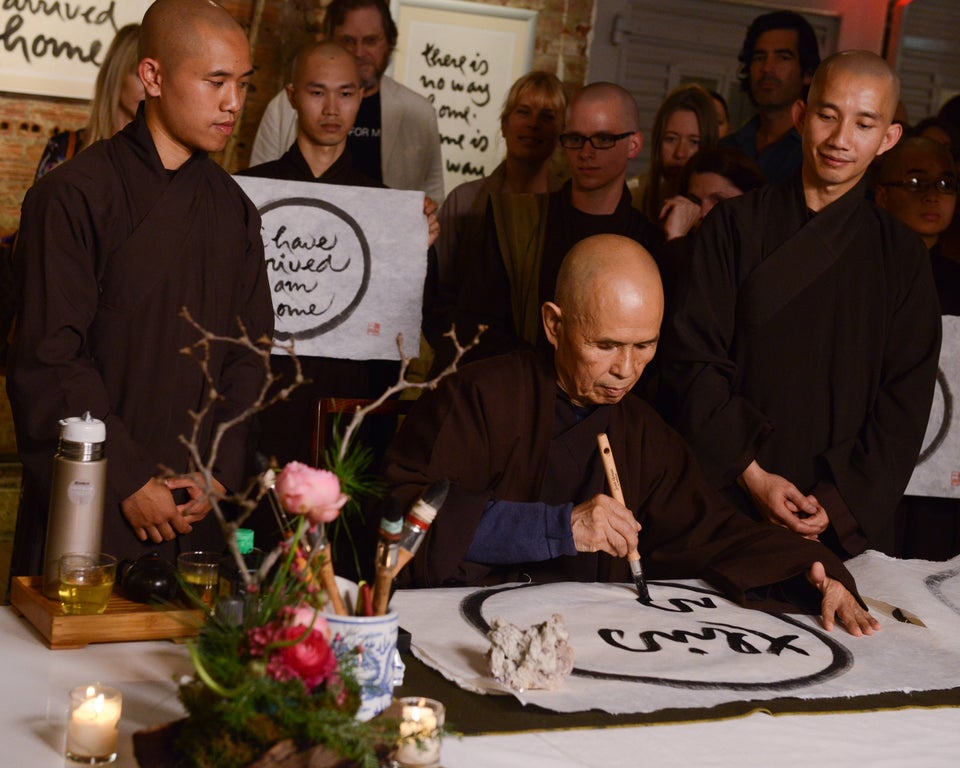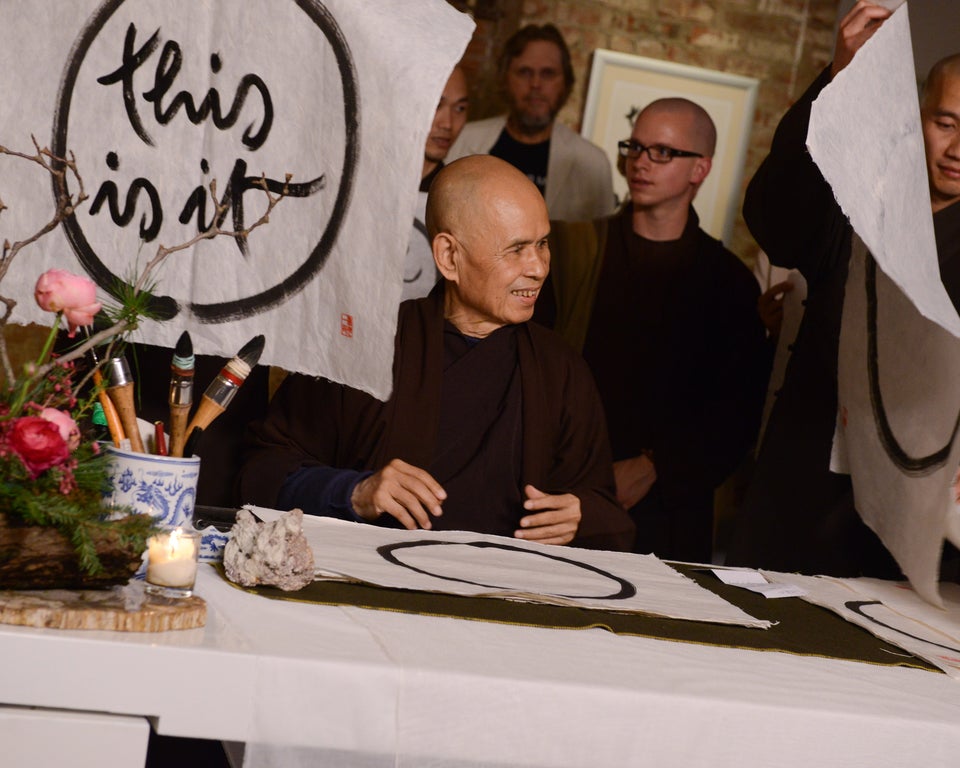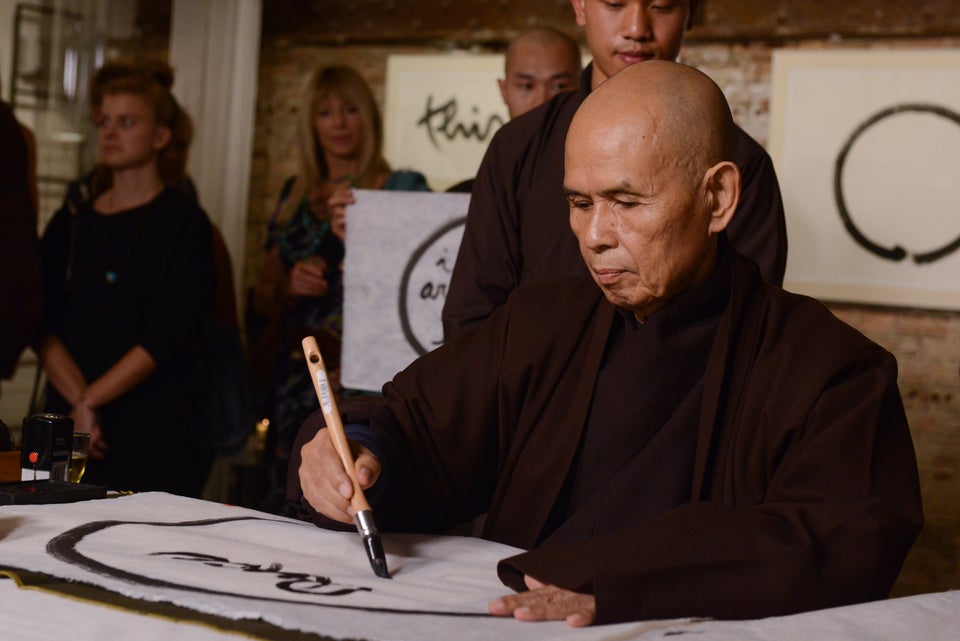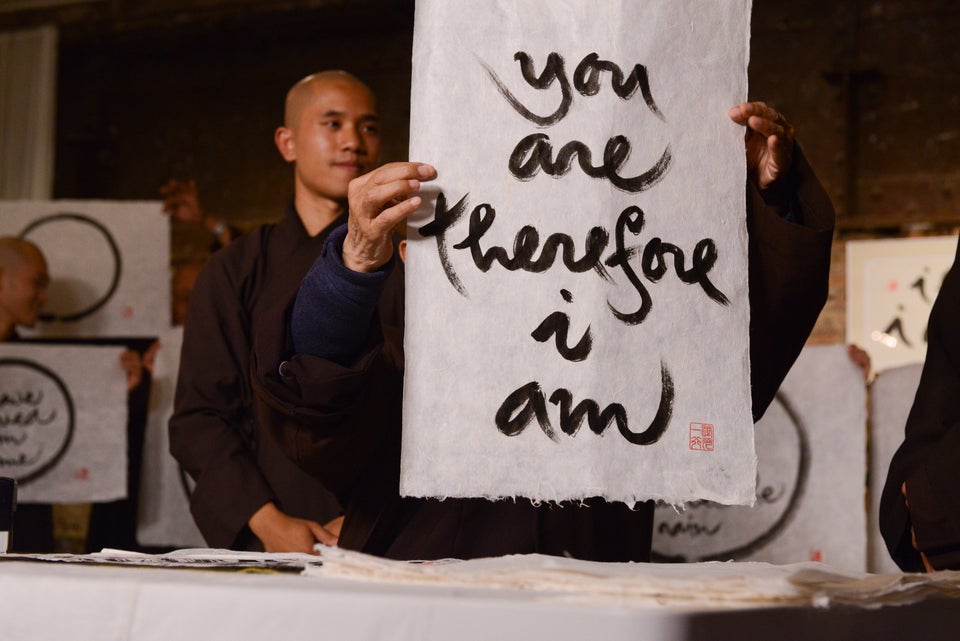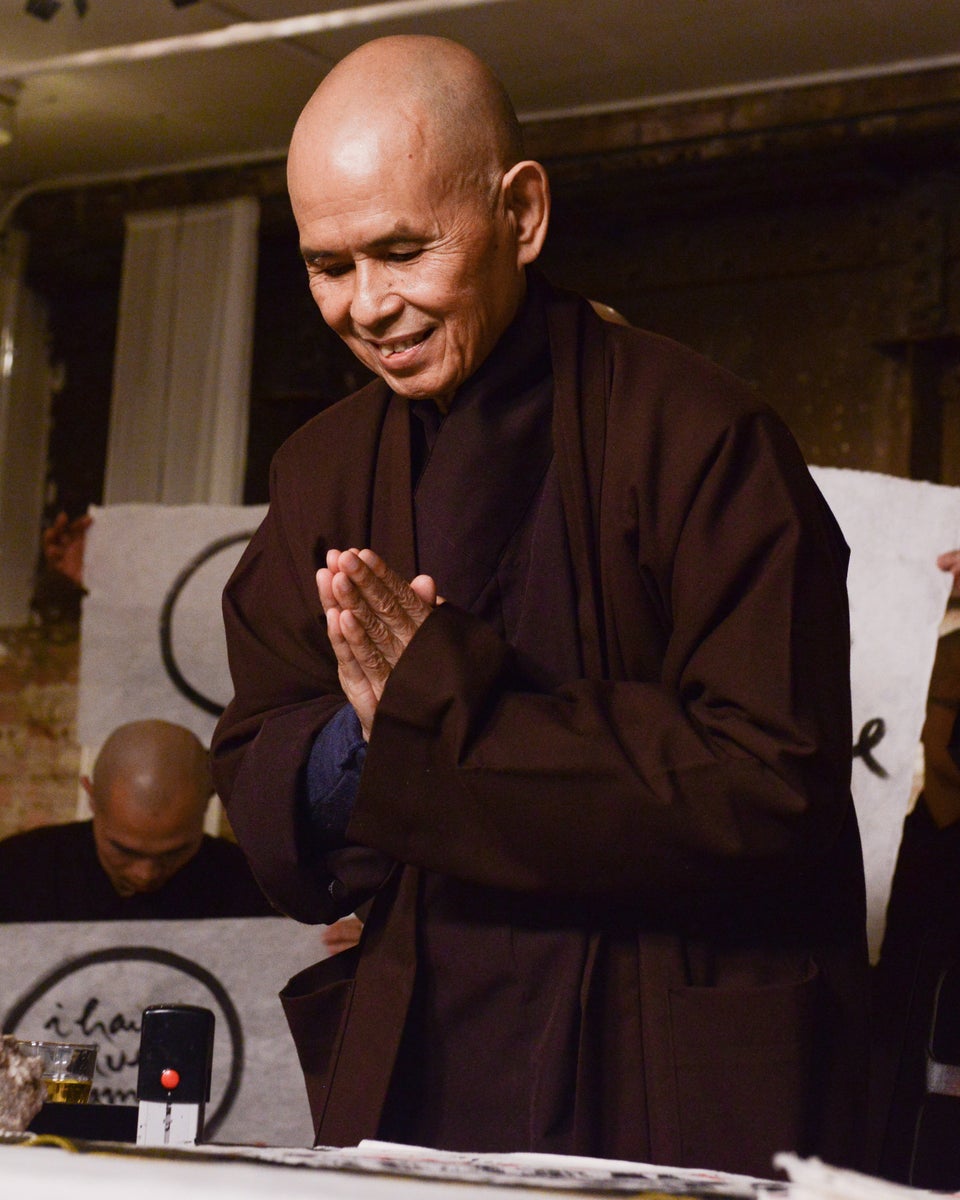 "Calligraphic Meditation: The Mindful Art of Thich Nhat Hanh" will be on display at ABC Home through December 31st. The exhibition is co-hosted by Blue Cliff Monastery, the practice center in Catskill region of New York and ABC Home.
For more on mindfulness, click here.